SPECIAL OFFER TO Netherlands

Business Class to Netherlands

Price: $6454
Now: $2474

First Class to Netherlands

Price: $8478
Now: $3389
Cheap Business & First Class Flights to Netherlands [2023]
The Netherlands attract millions of tourists every year. Postcard-like tulip fields and windmills along with picturesque canals, striptease and sex shows, historical and art museums – Anne Frank House, Van Gogh Museum, Rijksmuseum, Sex Museum, castles and parks, make this country a must-see tourist destination.
Review of Top 5 airports – #Amsterdam – Schipol
Let us get acquainted with the biggest five airports in the Netherlands:
Amsterdam Schiphol Airport;
Eindhoven Airport;
Rotterdam The Hague Airport (ex-Zestienhoven);
Maastricht Aachen;
Groningen Airport Eelde.
Amsterdam Airport Schiphol is one of the five busiest airports in Europe and the biggest in the Netherlands. It is situated in Haarlemmermeer, which is a municipality of the North Holland province. Schiphol is the most convenient of Amsterdam's airports.
Eindhoven Airport is located in North Brabant which is quite far from the capital. NS train can take you to the airport in 90 minutes. If you catch the bus number 401 (by Hermes), you will arrive in approximately 30 minutes. Eindhoven Airport hubs small and not very expensive European airlines. This airport houses such air companies as Wizz Air, Ryanair, and Transavia.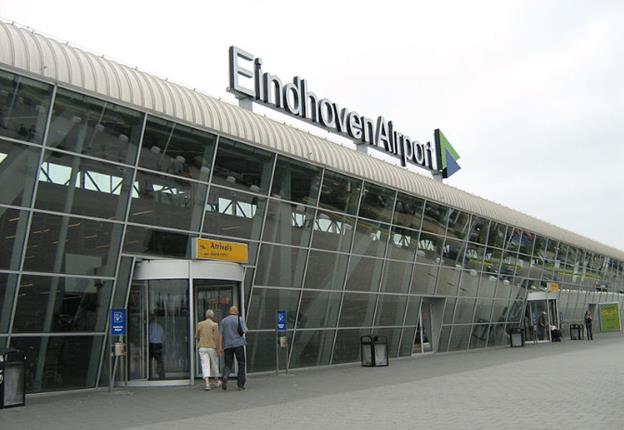 Situated in the Randstad, Rotterdam The Hague Airport is considered the third largest airport in the country. The airport is designed to accept millions of tourists annually. The main flow comes from low-costers and there are seven of them flying to The Hague.
Maastricht Aachen Airport receives cargo flights from Emirates, Saudia Cargo, and Turkish Airlines. It is the second largest airport in the Netherlands.
Groningen Airport Eelde is located in the northeastern Netherlands near Eelde. This small airfield hosts three airlines – Transavia, BMI, and Corendon.
Airport Information (#AMS)
The five largest airlines flying to Schiphol are Koninklijke Luchtvaart Maatschappij, Transavia, Corendon Dutch Airlines, Martinair, and TUI fly the Netherlands. The airport has three departure halls. Arriving tourists can enjoy the views from the big sightseeing area – Panoramaterras. Interesting is that this airport has a mortuary at passengers' convenience. If you take the Dutch Railways, you can arrive at Amsterdam Central Station in 15 minutes.
Transportation to & from #Amsterdam-Schipol Airport
Amsterdam airport offers a variety of public transportation to its passengers – trains, buses, hotel shuttles, taxi with door-to-door options. Trains run every 10 to 15 minutes starting from 6.00 a.m. and until 12.30 a.m. The trip to the city takes 20 minutes on average.
A single bus journey costs 3.60 Euros and it takes you only 30 minutes to get to the city.
A taxi ride will cost you 30 or 40 Euros and it will definitely be a comfortable ride. Using a taxi, you will get to the city within 20 minutes if it is not a peak hour.
Shuttles are cheaper than a taxi – 13 Euros for adults and 6 for children. They run from platform A7 near the main entrance, 9 a.m. to 9 p.m.
Netherlands Airports and Business Class Lounges
Business and first-class passengers enjoy access to VIP lounges. As a rule, these include buffets, bars, comfy seats, showers, free Wi-Fi, offer drinks and light snacks, magazines and newspapers. If the lounge is a non-Schengen one, you would be charged extra for showers.
Review of Top 5 Airlines First & Business Class
KLM-Royal Dutch Airlines
KLM-Royal Dutch Airlines is a huge global air flights provider prominent for business class options it provides. In terms of overall performance and quality of service, this airline corporation is often ranked even higher than famous Qatar Airways.
Arkefly
A Dutch airline based in Amsterdam Schiphol Airport, Arkefly provides both regular and chartered flights. It is an authentic service from the Netherlands that is a part of the German TUI Group – a travel industry conglomerate.
British Airways
British Airways is airline with the largest fleet of planes in the UK. It's won the Skytrax award for the Best Cabin Crew in the UK in 2018 and has been ranked among the top global providers on numerous occasions.
Lufthansa
Lufthansa is a top European provider of flights is there to offer you a wide range of class options and premium quality of service. On top of being the largest airlines in Europe, It has received prizes for the Best Business Class in Europe alongside the Best Cabin Crew in Germany. It uses some of the latest, most advanced plane models for flights.
Swiss International Air Lines
Swiss International Airlines. With this provider, be sure to get only the top-notch service featured with a range of complimentary beverages and Swiss chocolate! The only thing that may be lacking for cost-efficient travelers here is the absence of economy-class seats. In all other aspects, this is a premium flights provider.
Recently Sold Business Class Flights to the Netherlands
BOS
Boston
→
ATH
Netherlands
Business Class
$2,947
DFW
Dallas
→
ATH
Netherlands
Business Class
$2,958
ATL/KATL
Atlanta
→
ATH
Netherlands
Business Class
$2,936
DEN/KDEN
Denver
→
ATH
Netherlands
Business Class
$2,861
JFK
New York
→
ATH
Netherlands
Business Class
$2,735
SFO
San Francisco
→
ATH
Netherlands
Business Class
$2,928
LAX
Los Angeles
→
ATH
Netherlands
Business Class
$2,842
ORD
Chicago
→
ATH
Netherlands
Business Class
$2,879
Top Destinations for Business Class and First Class Travel in 2021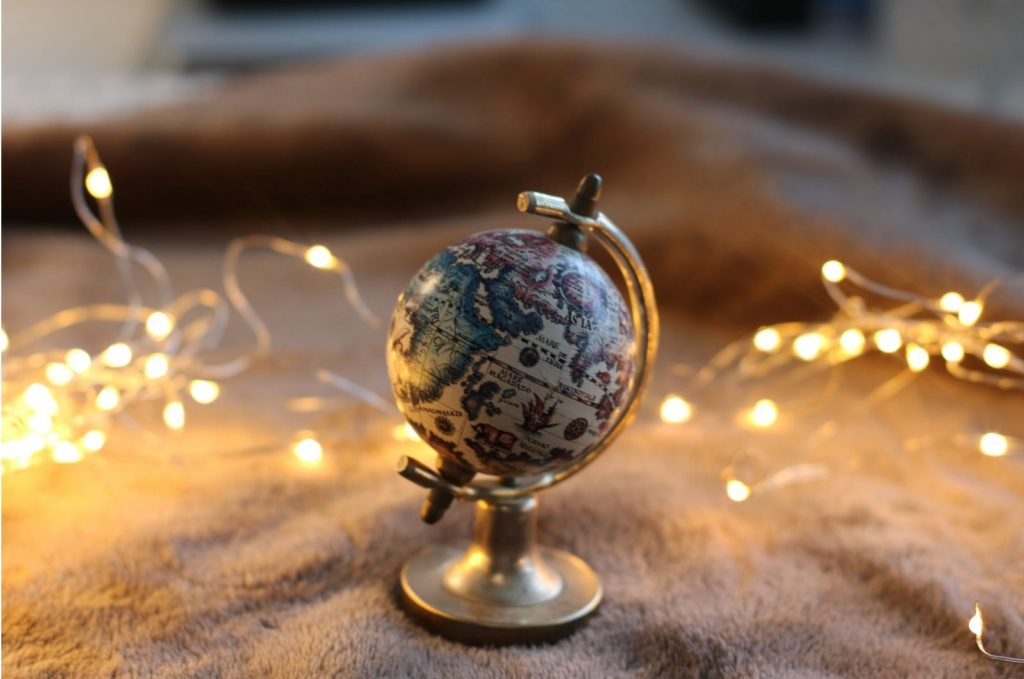 Rome, Yangon, Lucerne, Frankfurt, Tokyo, Edinburgh, Dubai, Paris, Bangkok, Johannesburg, Budapest, Osaka, Taipei, Brussels, Stockholm, Barcelona, Amsterdam, Athens, Berlin, Helsinki, Vienna, Brisbane, Reykjavik, Venice, Guangzhou, Perth, Milan, Seoul, Glasgow, Madrid, Munich, Nice, Beijing, Dusseldorf, Iceland, Cairo, Melbourne,Moscow, Shenzhen, Shanghai, Nuremberg, Spain, France, Germany, Italy, Sweden, Switzerland, Singapore, Tel Aviv, Israel, Norway
Cheap First Class will take you to London, Paris, Amsterdam, New York or Hong Kong cheap! Get to the global capital destinations easily and forget about the overly-priced services of the vast majority of air flight companies online! Save up to 70% of your money with Cheap First Class luxury travel!
Cheap First Class is Your Reliable Luxury Travel Partner
Travel with confidence, plan your luxury air trip, find the cheapest first class and business class flight deals and book great value fares to 60+ destinations with Cheap First Class!
Need help with your trip? Here are answers to FAQs for all your travel!