SPECIAL OFFER TO Athens

Business Class to Athens

Price: $6454
Now: $2474

First Class to Athens

Price: $8478
Now: $3389

Why Visit Athens?
Athens is the capital of Greece, as well as the ancestor city of the whole Western civilization: One of the first accounts of prehistoric settlements is considered to had appeared in Athens around 3000 BC. The city went through a lot during its course of existence – wars and economic breakdowns. Fortunately, there were also many periods of vivid renaissance and prosperity. In the 1830s, the city reinvented itself after the Ottoman oppression. From a small-town living area, it turned into a renewed and renowned capital of independent Greece.
Modern Athens is subdivided into several regions. The most interesting and exciting for tourists being the Old Town. There are awesome sights for hikers as well, like the hill that houses Acropolis with Parthenon alongside other ancient temples and the Mount Lycabettus (Lycabettos) with the picturesque Chapel of St. George on its top.
You can stay in Athens for months and, still, that would hardly be enough to observe all the remnants of the ancient history alongside neoclassical pieces of architecture, as well as visit numerous museums and cultural centers.
Airports in Athens
Ελευθέριος Βενιζέλος (Eleftherios Venizelos) is the biggest airport in Greece and it serves the city of Athens primarily. Established in 2001, it was initially an update and replacement of the older Ellinikon airport. It's located 25 km to the Northwest from the old airport and 17 km from the Athens' downtown. Eleftherios Venizelos provides flights for over 20 million passengers every year.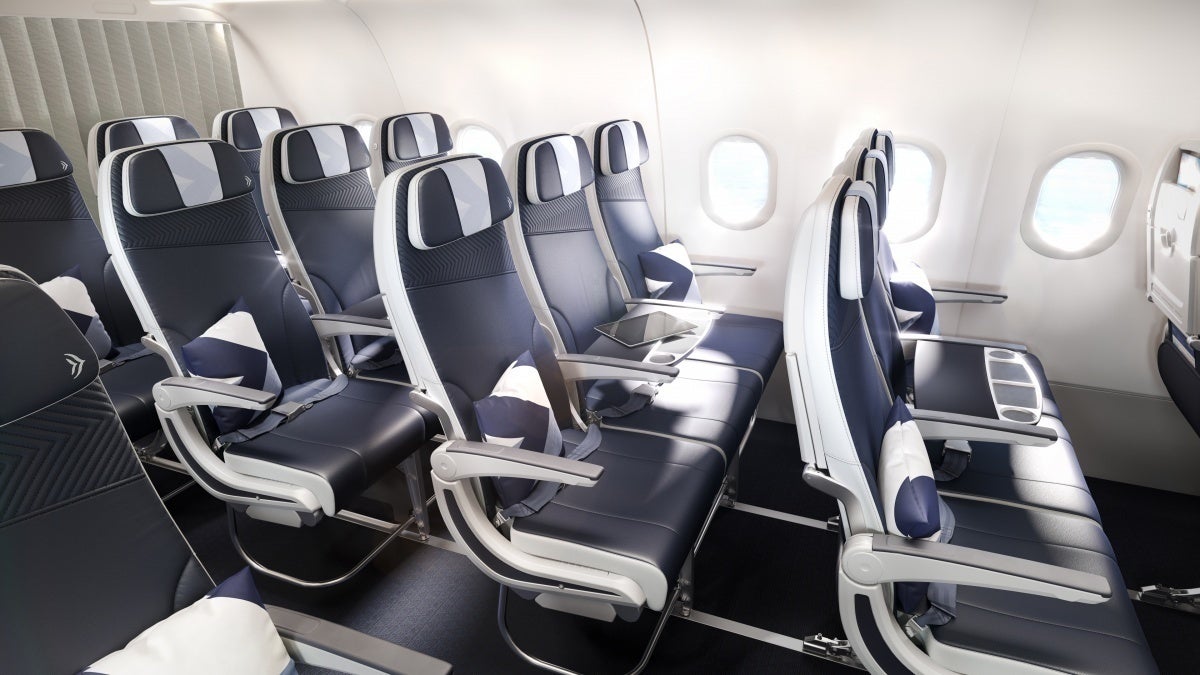 Top 3 Airlines With Great Business Class to Athens
In order to get from the USA to the Eleftherios Venizelos airport, you can go for a cheap business class to Athens of such airline companies as:
Air France;
British Airways;
Alitalia.
In particular, the first class to Athens (as an ideal example) from Los Angeles may take from 14,5 hours (with one transfer) up to 60 hours (with several transfers).
Why Buy Tickets With CheapFirstClass.com?
CheapFirstClass is a widely used tool for the convenient search of reasonably-priced tickets for first and business class flights to Athens provided by world-renowned airlines. It will take you a few seconds to find the tickets priced up to 72% lower as compared with their initial pricing. Particularly, check out the profitable options of last minute first class tickets to Athens.
How to Book Business Class
Tickets with Cheap FirstClass
Need to book the last minute business class to Athens? No big deal at all! Just launch our website, fill in the necessary flight filters and voila – you get a long list of all current offers from global airlines in a matter of seconds.
Business Class Lounge
Aegean Business Lounge provides passengers with practical, modern, yet austere design: The interior features many glass and metal elements. If you have some urgent work questions to resolve, you can use an emergency calls area. Besides, there are also PCs for you to use and free Wi-Fi. Magazines, a small bar with refreshments and snacks or a buffet with sandwiches, cookies, and other foods will help you endure the wait between flights.
Recently Sold Business Class Flights to Athens
BOS
Boston
→
ATH
Athens
Business Class
$2,934
DFW
Dallas
→
ATH
Athens
Business Class
$2,943
ATL/KATL
Atlanta
→
ATH
Athens
Business Class
$2,954
DEN/KDEN
Denver
→
ATH
Athens
Business Class
$2,879
JFK
New York
→
ATH
Athens
Business Class
$2,726
SFO
San Francisco
→
ATH
Athens
Business Class
$2,915
LAX
Los Angeles
→
ATH
Athens
Business Class
$2,855
ORD
Chicago
→
ATH
Athens
Business Class
$2,863
Best Tourist Attractions in Athens
The main go-to sight of Athens – the temple of Parthenon – is an implicit symbol of the city. There, you can visit the building that was employed by Greeks by its primary purpose for almost 2000 years straight: The Odeon of Herodes Atticus still houses classical music concertos and theatrical shows.
By the foot of the Acropolis hill, on the former market square of Agora – the capital of Ellas – you can visit the temple of Haephestus – the god of fire.
Another, not least popular among tourists place is the old town of Plaka. One of its central squares – the Constitutional Square, to be exact – holds the Parliament building with the tomb of an unknown Soldier guarded by the ceremonial guard. To the right of the building, there is a royal park Zappio, which you can pass through on your way to the temple of Zeus Olympius and the renowned Arch of Hadrian.
Another noticeable place to visit is the Panathenaic Stadium and you can also ascend via a cable railway to the Mount Lycabettus, from where the delightful ancient city sights are most vividly perceived. One of the central Athens streets, Panepestimiou connects the Syntagma and Omonia Squares. The famous ensemble of buildings – University, Academy, and National Library – is situated there.
Athens is a wonderful place for both active and passive vacation or business activities. The local hospitality business is well-developed and the climate is utterly pleasant. You can go to the beaches washed by the Aegean Sea and pop open your chaise long right away practically any time of the year.
Top Destinations for Business Class and First Class Travel in 2021
Rome, Yangon, Lucerne, Frankfurt, Tokyo, Edinburgh, Dubai, Paris, Bangkok, Johannesburg, Budapest, Osaka, Taipei, Brussels, Stockholm, Barcelona, Amsterdam, Athens, Berlin, Helsinki, Vienna, Brisbane, Reykjavik, Venice, Guangzhou, Perth, Milan, Seoul, , Glasgow, Madrid, Munich, Nice, Beijing, Dusseldorf, Iceland, Cairo, Melbourne, Moscow, Shenzhen, Shanghai, Nuremberg, Spain, France, Germany, Italy, Sweden, Switzerland, Singapore, Tel Aviv, Israel, Norway
Cheap First Class will take you to London, Paris, Amsterdam, New York or Hong Kong cheap! Get to the global capital destinations easily and forget about the overly-priced services of the vast majority of air flight companies online! Save up to 70% of your money with Cheap First Class luxury travel!
Cheap First Class is Your Reliable Luxury Travel Partner
Travel with confidence, plan your luxury air trip, find the cheapest first class and business class flight deals and book great value fares to 60+ destinations with Cheap First Class!
Need help with your trip? Here are answers to FAQs for all your travel!