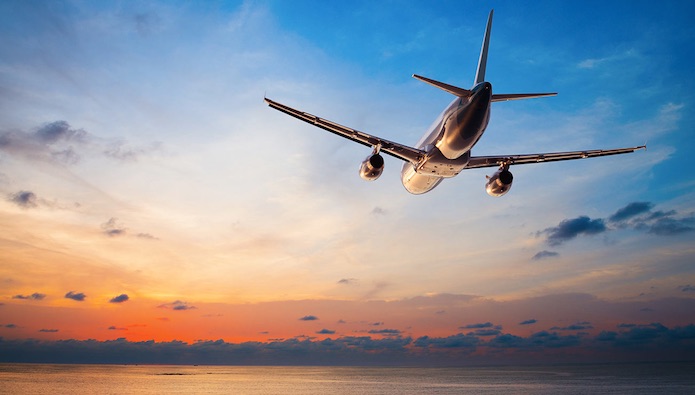 Looking for ways to save money on your first class and business class flights? Would you want to discover all of the advantages of premium flights all while saving your hard earned money? If yes, you have come to the right place! Cheap First Class is among the top five online travel agencies in the U.S. Our team of talented, committed professionals have helped thousands of travellers save money on premium first and business class travel.
Cheap Flights First Class Tickets & Last Minute Deals [Best Offers for 2021]
Here at Cheap First Class we specialise in affordable travel. With a laser focus on cheap flights, we discover the most cost effective airfares on first class and business class flights to help you find cheap flights and save money on airline tickets to every destination in the world. Regardless of your destination, Cheap First Class will offer you the absolute best airfare deals on first and business class flights from the most trusted air carriers to all destinations across the globe.
Cheap First Class Flight Safe Booking: Travel in Luxury
Our experienced travel specialists have hands on experience of the luxury air travelling domain and will do their absolute best to help you find the cheapest and ideal airfare that fits your budget, ensuring you have the best flying experience.
Whether you are flying to Europe, Asia, Africa, Australia or anywhere else in the world, Cheap First Class will find the best deals on first class flights. Our agency specializes in finding the lowest prices available which are typically 30-70% cheaper than retail prices. All you have to do is fill out and submit our Free Quote Form and within minutes our travel experts will respond with the most suitable airfare options. We are also available over the phone, feel free to call us toll-free at 1-800-818-2451. We look forward to serving you!
Experience the world's most memorable destinations with a Business and First Class unforgettable journey
If you prefer to travel comfortably, Cheap First Class will ensure you receive the most unforgettable business class flight experience at the most affordable rate. Premium class flights with all the luxury and amenities can be affordable and we are ready to prove that. Our experts have years of industry knowledge and are trained to find the lowest prices on first and business class flights. That's a great value for our customers across the world
✅ Cheap Last Minute Flights to Top Destinations in 2021
We are ready to help even if you are looking for cheap last minute flights. We have got practical advice, plus insider tips and tricks from our travel experts. With our assistance and last minute flights booking to top destinations, you will enjoy stress-free holidays in the best cites across the globe with the top airlines. We will help find the best deals on last minute flights, regardless of the destination, while our tips will help you to find those extremely cheap last-minute flights, so you can enjoy a quick getaway.
We are always ready to help, so get your free price quote right now!
Top Destinations for Business Class and First Class Travel in 2021
Rome, Yangon, Lucerne, Frankfurt, Tokyo, Edinburgh, Dubai, Paris, Bangkok, Johannesburg, Budapest, Osaka, Taipei, Brussels, Stockholm, Barcelona, Amsterdam, Athens, Berlin, Helsinki, Vienna, Brisbane, Reykjavik, Venice, Guangzhou, Perth, Milan, Seoul, , Glasgow, Madrid, Munich, Nice, Beijing, Dusseldorf, Iceland, Cairo, Melbourne,Moscow, Shenzhen, Shanghai, Nuremberg, Spain, France, Germany, Italy, Sweden, Switzerland, Singapore, Tel Aviv, Israel, Norway
Cheap First Class will take you to London, Paris, Amsterdam, New York or Hong Kong cheap! Get to the global capital destinations easily and forget about the overly-priced services of the vast majority of air flight companies online! Save up to 70% of your money with Cheap First Class luxury travel!
Cheap First Class is Your Reliable Luxury Travel Partner
Travel with confidence, plan your luxury air trip, find the cheapest first class and business class flight deals and book great value fares to 60+ destinations with Cheap First Class!
Need help with your trip? Here are answers to FAQs for all your travel!
Welcome to a World of Benefits
Benefits of Flying Business and First Class Anywhere
Enhanced health and safety measures.
Quick and easy pre-flight experiences.
Fast track security.
Dedicated check-in desks.
Priority boarding and deplaning.
Access to Business Class Airline Lounges.
Best Business & First Class Airline Seats.
Premium In-flight entertainment options.
A spacious seat, adaptable to your personal space.
Advanced LED lighting.
Delicious dine-on-demand cuisine.
Highest all-round performance of cabin staff
Access to best airport services.
A luxurious selection of amenities.
State-of-the-art communications system.
Early arrival to the airport.
Premium assistance to your departure, connection or arrival
Last minute schedule and ticket changes.
Extra luggage allowance.
Business class priority baggage.