SPECIAL OFFER TO Brussels

Business Class to Brussels

Price: $6754
Now: $2674

First Class to Brussels

Price: $8178
Now: $3189

Why Visit Brussels?
Brussels is mostly overlooked by tourists who consider this city too boring. However, if life gives you an opportunity to see this European city, you should definitely use it! There are lots of reasons to visit Brussels; it has hundreds of fun places and architectural masterpieces.
When in Brussels, you have to visit the Grand Palace, the most amazing European square surrounded by fascinating buildings and local cafes.
The Brussels waffles also won't leave you indifferent! You'll be smelling them all around the city center. Even if you don't have a sweet tooth, you simply can't ignore this delicacy!
As part of your Brussels trip, you also should visit Art Nouveau buildings, the Horta Museum, the Maison Cauchie, and Villa Empain. If you want to enjoy all the tourist attractions, you need to plan your trip in advance. If you want to make your trip even more convenient, choose only business class flights to Brussels. As a result, you'll get to your destination with top-notch comfort! And flying cheap first class to Brussels will make your journey even more convenient!
Airports in Brussels
The city has only one airport – Brussels Airport, or Brussel Nationaal. It is situated in Zaventem, the Flemish region of Belgium (12 km from the city center). The airport accommodates domestic and international flights.
Top 3 Airlines with Great Business Class Flights to Brussels
If you come to Brussels from abroad and your time is limited, we recommend choosing last minute business class to Brussels. Depending on the country, your flight might take a few hours. If you want to travel with comfort, choosing business class might be a great idea. Unfortunately, not all airlines provide their customers with top-quality cabins. If your primary aim is to fly with comfort and at a reasonable price, choose one of these airlines:
Book your tickets in advance!
Book the Cheapest Tickets to Brussels with Cheap First Class
No idea how to find cheap business class to Brussels? Our online ticket booking service will help you tackle that challenge! Our primary aim is to provide you with upscale comfort. We are ready to find last minute first class tickets to Brussels at a reasonable price.
The choice of ticket booking services is broad now, so sometimes, it is really hard to choose the best one. Why you can choose us? We are a reputable company that provides:
a wide array of tickets to Brussels from any destination;
fast response to your requests;
reasonable prices;
24/7 support (you can contact us at any time).
Just a few minutes and you'll get the desired last minute first class tickets to Brussels! Simply fill in the order form with the following information:
your email address;
phone number;
destination;
dates of your trip.
Can't place your order? Have any urgent questions? Contact us, we'll help you solve any issues! Get in touch 24/7 with our travel experts by phone at 800 818 2451.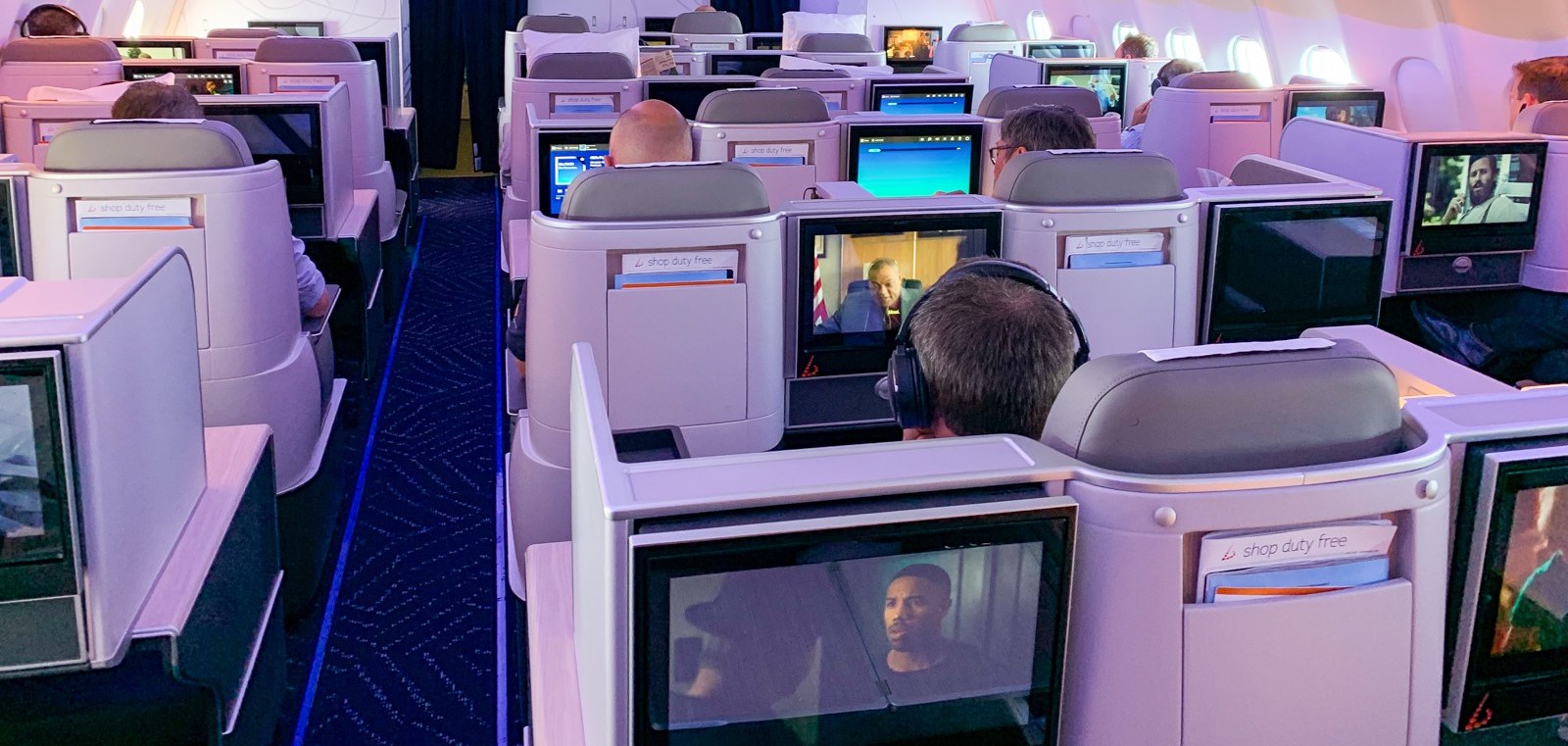 Recently Sold Business Class Tickets to Brussels
BOS
Boston
→
BRUS
Brussels
Business Class
$2,938
DFW
Dallas
→
BRUS
Brussels
Business Class
$2,948
ATL/KATL
Atlanta
→
BRUS
Brussels
Business Class
$2,958
DEN/KDEN
Denver
→
BRUS
Brussels
Business Class
$2,878
JFK
New York
→
BRUS
Brussels
Business Class
$2,926
SFO
San Francisco
→
BRUS
Brussels
Business Class
$2,815
LAX
Los Angeles
→
BRUS
Brussels
Business Class
$2,955
ORD
Chicago
→
BRUS
Brussels
Business Class
$2,863
Business Class Lounge
Some travellers still think that the price for business class tickets is too high. Partially, they are right, but you pay not only for the place on the plane. You'll also get some additional services, such as access to the airport lounge. This is the place where you can relax, have meals or drinks which are too expensive in airports. When choosing business class, you won't pay an additional fee for them.
Things to Do in Brussels
If you still can't decide what to do in Brussels, check out this list:
taste waffles;
visit the flea markets;
taste the chocolate;
go see the Grand Palace;
visit one of the outdoor festivals.
We hope that our ticketing service will help make your trip to Brussels unforgettable!
Business Class Travellers FAQ [2021]