SPECIAL OFFER TO Tokyo

Business Class to Tokyo

Price: $7864
Now: $2774

First Class to Tokyo

Price: $9778
Now: $3989
Cheap Business Class Flights to Tokyo [2021]
Tourists started visiting Japan since Tokyo won the bid to host the Olympic Games 2020. Some tourists call Tokyo the city of the future, and others consider it the most satisfying city for traveling. It doesn't matter what your purpose is; you'll remember your trip to Tokyo until the end of your days.
Tokyo has the most sophisticated railways! Any city district can be reached by train. Therefore, you avoid traffic jams.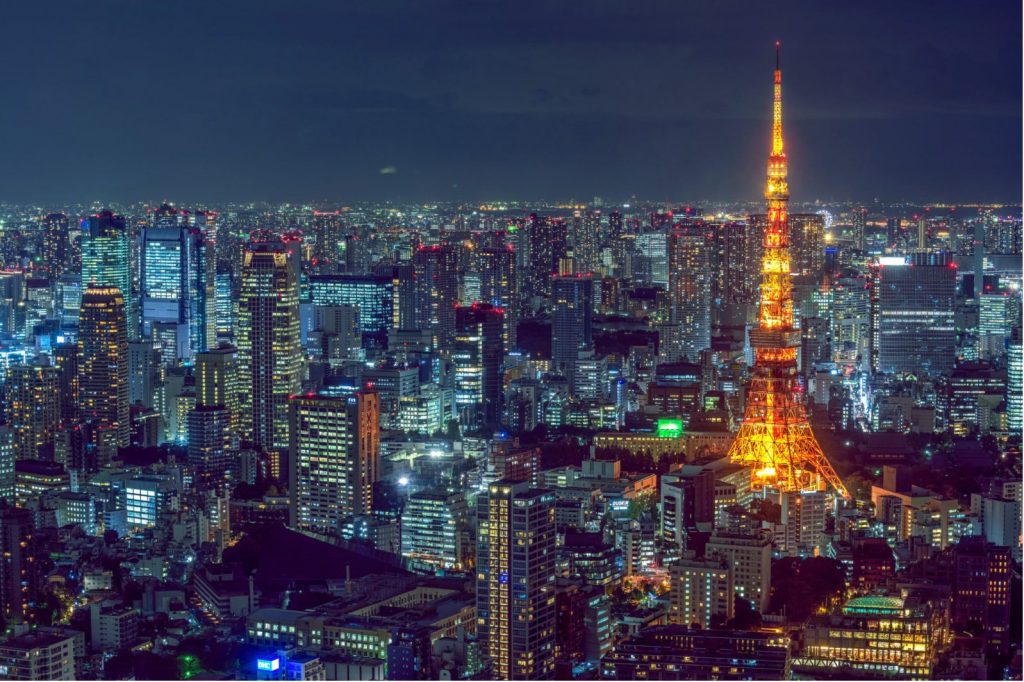 Besides, Tokyo is the city of skyscrapers. You'll find a wide array of tall structures that stand taller than 614 ft. Toranomon Hills, Midtown tower, Sunshine 60, Docomo Yoyogi Building, Opera City Tower – you'll see all these incredible buildings and more!
If you want to find out more about Japanese cuisine, you should visit the local cafes. The Japanese cuisine offers a wide array of regional or seasonal dishes. In Tokyo, you'll be surrounded by gastronomic delights.
Now, do you know what would make your trip even more convenient? Flying cheap first class to Tokyo! Thanks to the top-quality service of the first class, you'll be ready to enjoy the architecture of the Japanese capital right after landing.
Airports in Tokyo
The city has two airports:
Narita International Airport (situated 60 km east of the city);
Haneda Airport (a domestic airport located in Tokyo).
The Narita International Airport mostly accommodates international flights.
Top 3 Airlines with Great Business Class to Tokyo
Doesn't matter why you are visiting Tokyo; if you come from abroad, we strongly suggest choosing business class flights to Tokyo. In this case, you'll get to the Japanese capital with top-notch comfort. We created a list of airlines offering the most affordable prices and the most comfortable business-class cabins:
If you want to make your trip to Tokyo convenient and unforgettable even though you don't have enough time to get ready, you will be able to find last minute business class to Tokyo. The above-listed airlines will make your trip as convenient as possible.
Why Buy Tickets with CheapFirstClass.com?
The primary aim of our ticket booking service is to make your trip unforgettable. If you want to fly cheap business class to Tokyo, you came to the right place. We'll find business class tickets at a reasonable price for you.
You are probably wondering why you should choose us among hundreds of similar services. This is why our top-ranked service deserves your attention:
We offer reasonable prices. Even if you are on a budget and think that you can't afford traveling business class, we'll try to find a solution for you.
Fast response to your requests. We value our customers; we don't make you wait for too long until we process your order.
Round-the-clock support. Our support desk is ready to answer your questions at any time convenient for you.
Still have some questions about your last minute first class tickets to Tokyo? Don't hesitate: ask them right away!
How to Find Tickets on CheapFirstClass.com?
Everything is easier than you might think. To get the best offers, fill in the order form. Just specify the dates of your trip and leave your email or phone number. As soon as your order is processed, we'll contact you. If this method is not convenient for you, you can contact us by phone at 800 818 2451. Our specialists are always ready to consult you!
Business Class Flights Prices & Our Discounts to Tokyo
First Class Flights Prices & Our Discounts to Tokyo
Recently Sold Business Class Flights to Tokyo
BOS
Boston
→
TYOA
Tokyo
Business Class
$2,905
DFW
Dallas
→
TYOA
Tokyo
Business Class
$2,955
ATL/KATL
Atlanta
→
TYOA
Tokyo
Business Class
$2,945
DEN/KDEN
Denver
→
TYOA
Tokyo
Business Class
$2,975
JFK
New York
→
TYOA
Tokyo
Business Class
$2,806
SFO
San Francisco
→
TYOA
Tokyo
Business Class
$2,845
LAX
Los Angeles
→
TYOA
Tokyo
Business Class
$2,905
ORD
Chicago
→
TYOA
Tokyo
Business Class
$2,973
Business Class Lounge
There's another benefit of choosing business or first class – you can access the airport lounges. As a result, you'll escape the stress of travel and get to your destination well-rested! Keep in mind that lounge access usually comes with free drinks, WiFi, snacks, appetizers, and even shower facilities. This is a place where you can relax and gain new strength before your next long flight.
Things to Do in Tokyo
Deciding on what to do in this city depends on how many days you have. We hope you have at least two weeks, because there's so many amazing places there! So, when in Tokyo, you definitely need to see:
Yayoi Kusama Museum;
Shinjuku Gyoen National Garden;
Ginza Six;
Tsukiji Fish Market;
Golden Gai;
Nakameguro.
With our ticketing service, you'll get to Tokyo with comfort and at the lowest price!
Top Destinations for Business Class and First Class Travel in 2021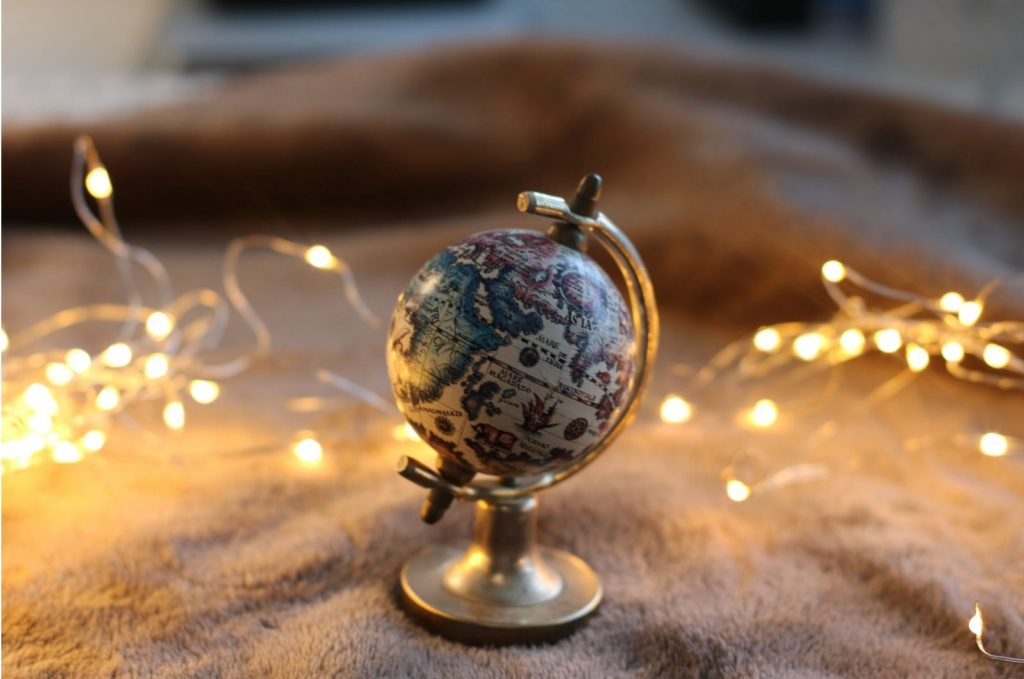 Rome, Yangon, Lucerne, Frankfurt, Tokyo, Edinburgh, Dubai, Paris, Bangkok, Johannesburg, Budapest, Osaka, Taipei, Brussels, Stockholm, Barcelona, Amsterdam, Athens, Berlin, Helsinki, Vienna, Brisbane, Reykjavik, Venice, Guangzhou, Perth, Milan, Seoul, Glasgow, Madrid, Munich, Nice, Beijing, Dusseldorf, Iceland, Cairo, Melbourne, Moscow, Shenzhen, Shanghai, Nuremberg, Spain, France, Germany, Italy, Sweden, Switzerland, Singapore, Tel Aviv, Israel, Norway
Cheap First Class will take you to London, Paris, Amsterdam, New York or Hong Kong cheap! Get to the global capital destinations easily and forget about the overly-priced services of the vast majority of air flight companies online! Save up to 70% of your money with Cheap First Class luxury travel!
Cheap First Class is Your Reliable Luxury Travel Partner
Travel with confidence, plan your luxury air trip, find the cheapest first class and business class flight deals and book great value fares to 60+ destinations with Cheap First Class!
Need help with your trip? Here are answers to FAQs for all your travel!