SPECIAL OFFER TO BARCELONA

Business Class to Barcelona

Price: $7164
Now: $2544

First Class to Barcelona

Price: $8678
Now: $3159

Cheap business class flights to Barcelona is a great incentive to visit the city as it is that this is one of the most fascinating cities in Europe: no wonder it's so popular among tourists. Any season of the year, thousands of people travel to Barcelona for sightseeing and simple rest. One thing is for sure: the capital city of Catalonia has a lot to offer.
Why Visit Barcelona?
Barcelona is a real pearl of the Mediterranean region. Its architectural masterpieces and numerous museums attract thousands of tourists every year. Over its long history, Barcelona has managed to turn from a small village into the largest city in the Mediterranean and one of the most important cultural centers of the planet.
This is also a place where world-famous artists lived and worked. The name of the Catalan architecture genius Antonio Gaudi has become forever tied to Barcelona, where Gaudi's most famous constructions, La Sagrada Familia and Casa Vicens, are located.
Barcelona is a city of arts. Having come here exhausted of your everyday problems, you discover a totally different attitude towards life. Everything here is full of creative energy, passion, love, and fearlessness.
Welcome to a World of Luxury Flights Benefits
Business and First Class passengers benefit from luxury travel experiences, all of which provide greater choice and the highest standards of quality, service and convenience. Business Class and First Class passengers receive world-class treatment when flying to any destination across the globe. This means elevated service from the moment they arrive at the departure airport, continuing with luxurious and attentive in-flight services, then throughout their way way after arrival.
20 Benefits of Flying Business & First Class to Barcelona
Enhanced health and safety measures.

Quick and easy pre-flight experiences.

Fast track security.

Dedicated check-in desks.

Priority boarding and deplaning.

Access to Business Class Airline Lounges.

Best Business & First Class Airline Seats.

Premium In-flight entertainment options.

A spacious seat,

adaptable to your personal space.

Advanced LED lighting.

Delicious dine-on-demand cuisine.

Highest all-round performance of cabin staff

Access to best airport services.

A luxurious selection of amenities.

State-of-the-art communications system.

Early arrival to the airport.

Premium assistance to your departure, connection or arrival

Last minute schedule and ticket changes.

Extra luggage allowance.

Business class priority baggage.
Airports in Barcelona
Barcelona has only one airport, El Prat de Llobregat Aeropuerto. It is one of the biggest airports in the Mediterranean region, and many big airlines operate their flights here. You can always find cheap business class to Barcelona.
There are two more airports nearby the city: Girona and Reus. To reach Barcelona from there, you have to travel approximately 2 hours by bus.
Top 3 Airlines with Great Business Class Flights to Barcelona
Barcelona is connected with many cities in Europe and the rest of the world by air. The majority of the direct flights are in summer during high season; however, you can also find many options throughout the year. Many major airlines offer last minute first class tickets to Barcelona for affordable prices. Here are the companies which offer discounts and great service:
Why Buy Tickets With Cheap First Class?
CheapFirstClass.com offers numerous options for business class flights to Barcelona for an affordable price. Our service does the job for you: we search the information about the cheapest flights, special discounts, and sales, and then, we share the search results with you. The only thing you have to do is choose the most suitable option. You can always rely on experts and find your first class to Barcelona in one click.
Get Cheap Business Class Flights to Barcelona
To find your first class tickets to Barcelona, go to the Cheap First Class and choose the starting point of your journey. The next step is to choose the dates and enter your personal details. After submitting your request, you will receive detailed information about all the possible last minute business class to Barcelona options. You can also call our customer service if you need advice or some additional information.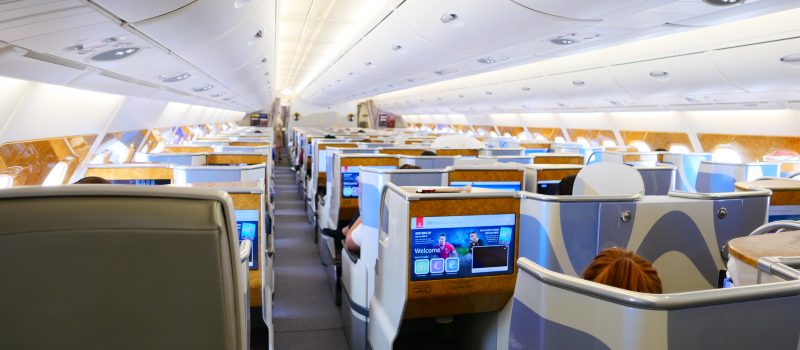 Recently Sold Last Minute Business Class Flights to Barcelona
BOS
Boston
→
BKKT
Barcelona
Business Class
$2,932
DFW
Dallas
→
BKKT
Barcelona
Business Class
$2,943
ATL/KATL
Atlanta
→
BKKT
Barcelona
Business Class
$2,953
DEN/KDEN
Denver
→
BKKT
Barcelona
Business Class
$2,872
JFK
New York
→
BCN
Barcelona
Business Class
$2,906
SFO
San Francisco
→
BCN
Barcelona
Business Class
$2,945
LAX
Los Angeles
→
BCN
Barcelona
Business Class
$2,805
ORD
Chicago
→
BCN
Barcelona
Business Class
$2,873
Business Class Lounge
The business lounge area is the public face of the airline, and this face must be flawless. This is where the passengers can wait for their flight in comfort and enjoy additional services. Business class lounges usually have more comfortable seats and sofas, free Wi-Fi access, spots for work and leisure, a buffet with alcoholic and non-alcoholic drinks, free magazines and newspapers, and even bathrooms with a shower. The most important thing to remember is that it is much quieter than the crowded airport terminals.
Best Tourist Attractions in Barcelona
Barcelona is famous not only because of Gaudi, it has many more sights to offer. Once you are in the city, take a walk along Las Ramblas Street, visit the Picasso Museum, take a photo in front of the monument to Christopher Columbus, and climb the Tibidabo hilltop to see the city from a height. One thing is for sure, you will remember your trip to Barcelona forever.
Summary
Have you been dreaming about a trip to Barcelona for a long time? CheapFirstClass.com is at your service and ready to offer you the best flight tickets to Barcelona. Fly with comfort, fly first class. Contact us today, book the tickets and take off to your dream destination.
Top Destinations for Business Class and First Class Travel in 2021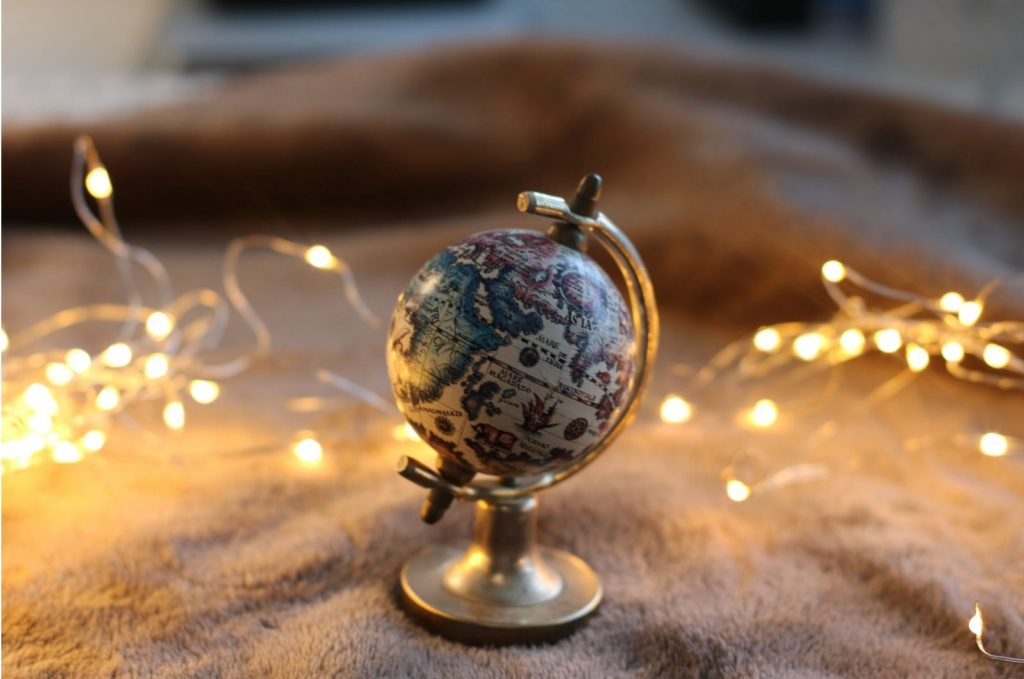 Rome, Yangon, Lucerne, Frankfurt, Tokyo, Edinburgh, Dubai, Paris, Bangkok, Johannesburg, Budapest, Osaka, Taipei, Brussels, Stockholm, Barcelona, Amsterdam, Athens, Berlin, Helsinki, Vienna, Brisbane, Reykjavik, Venice, Guangzhou, Perth, Milan, Seoul, Glasgow, Madrid, Munich, Nice, Beijing, Dusseldorf, Iceland, Cairo, Melbourne, Moscow, Shenzhen, Shanghai, Nuremberg, Spain, France, Germany, Italy, Sweden, Switzerland, Singapore, Tel Aviv, Israel, Norway
Cheap First Class will take you to London, Paris, Amsterdam, New York or Hong Kong cheap! Get to the global capital destinations easily and forget about the overly-priced services of the vast majority of air flight companies online! Save up to 70% of your money with Cheap First Class luxury travel!
Cheap First Class is Your Reliable Luxury Travel Partner
Travel with confidence, plan your luxury air trip, find the cheapest first class and business class flight deals and book great value fares to 60+ destinations with Cheap First Class!
Need help with your trip? Here are answers to FAQs for all your travel!