SPECIAL OFFER TO Iceland

Business Class to Iceland

Price: $6464
Now: $2634

First Class to Iceland

Price: $8538
Now: $3439
Cheap Business Class Flights to Iceland [2021]
Are you tired of banal vacations in tropic countries? Then, it is time to explore more interesting corners of our planet, and Iceland can be a perfect choice for an original weekend.
Why Visit Iceland
Called "the land of ice and fire", Iceland can impress any visitor. It is a magical land with diverse landscapes, active volcanoes, and waterfalls. In fact, this country is so picturesque that many Hollywood epic scenes were shot here. Furthermore, Iceland is one of the few places where you can observe several unique natural phenomena like Northern Lights and the Midnight sun.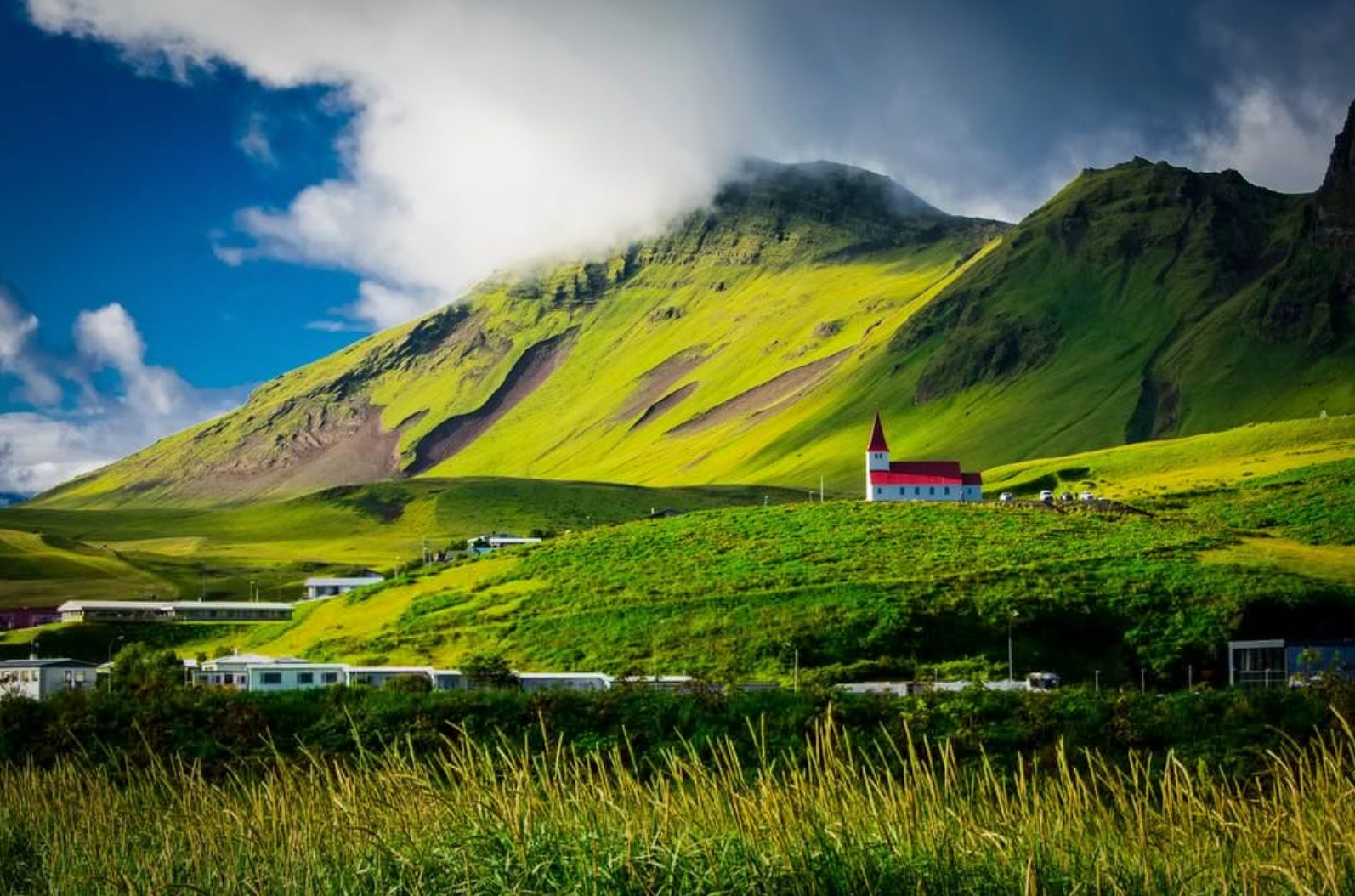 It is located on the top of the word, but you can easily fly first class to Iceland because of a good plane connection with Europe and America.
Airports in Iceland
There are over twenty airports in Iceland but most of them serve only domestic flights. The majority of international travelers arrive at Keflavík Airport that is 50 km from Reykjavík. This airport is rather small having only one terminal, however, it manages to process about 4.5 million passengers annually.
Top 3 Airlines with Great Business Class to Iceland
Keflavík Airport cooperates with 26 international airlines that connect Iceland with more than 90 big cities worldwide. If you want to travel in comfort, we recommend choosing the leading carriers which provide the best services.
Top 3 airlines with fantastic business class to Iceland in 2021:
Lufthansa – the giant that serves more than 100 million passengers every year and is recognized as the best business class airline in Europe;
Austrian Airlines is another carrier to choose if you want to enjoy the comfortable flight and remarkable onboard catering;
Air France – one of the leading world airlines that offers fantastic business class service.
Why Buy Tickets with CheapFirstClass.com?
Business class tickets guarantee you a comfortable flight and exclusive service but can cost a fortune. But what if we say that you can fly premium saving up to 72% of price? We at CheapFirstClass.com use highly advanced special algorithms to compare prices/offers and have agreements with all the leading airlines to provide our clients with the most beneficial deals. Therefore, even if you need a last minute business class to Iceland, we will find the best offer for you.
How to Find Tickets on CheapFirstClass.com
There is no need to browse various airline's websites searching for tickets, just choose the date and destination so we can find you the advantageous deal. So, if you want flight cheap business class to Iceland, provide us with details by filling the request form on our website or calling us at 1-800-818-2451.
Business Class Flights Prices & Our Discounts to Iceland
First Class Flights Prices & Our Discounts to Iceland
Recently Sold Business Class Flights to Iceland
BOS
Boston
→
REK
Iceland
Business Class
$2,930
DFW
Dallas
→
REK
Iceland
Business Class
$2,941
ATL/KATL
Atlanta
→
REK
Iceland
Business Class
$2,952
DEN/KDEN
Denver
→
REK
Iceland
Business Class
$2,874
JFK
New York
→
REK
Iceland Reykjavik
Business Class
$2,846
SFO
San Francisco
→
REK
Iceland Reykjavik
Business Class
$2,845
LAX
Los Angeles
→
REK
Iceland
Business Class
$2,945
ORD
Chicago
→
REK
Iceland Reykjavik
Business Class
$2,953
Business Class Lounges
If you have to spend some time in Keflavík Airport, you can visit an amazing Icelandair Saga Lounge available for passengers of business class flights to Iceland. It will welcome you with delicious meals, recliners, and a cozy fireplace to relax. Notice that you cannot buy a day pass so check in advance whether you have access to this lounge.
Things to Do In Iceland
Many people make a mistake thinking that Iceland is simply a cold country with several volcanoes, so there is nothing to do for a tourist. However, this land has many features that can surprise even experienced traveler.
Here are some ideas for your trip:
visit Dettifoss, the most powerful waterfall in Europe;
refresh yourself in the Blue Lagoon, a misty hot pool with water rich in sulfur and silica;
take a whale watching tour;
dip into folklore, mysticism, and magic of the West Fjords;
take a walk on the famous black sand beaches of Reynisfjara.
We have told you some facts about Iceland, but nothing can be compared to personal impression. Choose it for your non-trivial vacations and contact us for last minute first class tickets to Iceland now.