SPECIAL OFFER TO Dublin

Business Class to Dublin

Price: $6634
Now: $2634

 
Cheap Business Class & First Class Flights to Dublin [2023]
Travel is a drug of choice for too many adrenaline addicts, who love discovering new cities, countries, and continents. This is a reason why CheapFirstClass.com helps people get cheap business class flights to Dublin.
If you are one of those people with a passion for life, you would surely agree with Oscar Wilde's snappy paradoxical quote: "Life is too short to be taken seriously". Only in Dublin could such a free-spirited and sparkling mind be born, reflecting the light-hearted yet ultra-sophisticated mentality of the nation.
Dublin is a magnet for tourism with so much to offer for the business traveler and leisure tourists alike. If you are in for a pint of oil-like-looking Guinness in the Guinness Storehouse, a scary story on a tour to the Dublin Castle, a selfie with Wellington Monument or a concert in architecturally perfect Aviva stadium – the Dublin days will linger as warm memories in your heart forever.
To make the trip even more enjoyable – try catching a deal with last minute Business Class to Dublin. It is an amazing opportunity to experience a truly luxurious transatlantic flight for self-employed people who are not pressed with deadlines.
First Class & Business class for long haul flights
For first-time long-haul travelers, economy class tickets might sound like a good idea. Those savvy travelers, who have suffered a night with high turbulence when crossing the pond in the economy class, there is little romance on such a trip. In fact, the time to get yourself together after such a journey may take a day or two.
This is why experienced travel gurus are always on the lookout for business class flights to Dublin. Or even cheap first class to Dublin. Read on to find out how to get your best rates, meanwhile lets quickly see the benefits of business class travel.
Privacy and Spacious Bed above the Ocean
Let's start with the fact that it's a bed we are talking about in the business class and first class, not a slightly reclining seat. Guests in the Business class+ get a fully-fledged bed for the night – on a vast majority of transatlantic flights that is. You only can appreciate this commodity, if you have suffered a couple of useless recovery days of jet lag after a sleepless night on a plane. With these benefits of the business class of having a bed in the sky, guests wake up refreshed and ready for a new day full of adventure.
Access to Lounges and Priority Boarding
Specifically precious if your flight has 1 or 2 stops or long hours in-between connecting flights. The level of comfort and attention to passengers' needs is such that families love spending time in first class lounges – that provide a change of scenery for kids and multiple spaces for adults.
Exquisite Menu
worth the Micheline stars – if only Micheline wasn't biased towards the land outlets only. Business class and first class culinary masterpieces are indeed otherworldly in terms of freshens of ingredients, dish presentation, the harmony of tastes.
Dublin Airport (DUB) information
There is one major International airport in Dublin:
Main Dublin Airport is the main hub for Aer Lingus Airlines. This major airport of Ireland reached a record 32 million passengers in 2019, services 50 airlines, and operates 31 international routes.
There are 3 lounges at the Dublin airport for those who prefer their airport experience hassle-free:
The lounge Terminal 1
The lounge Terminal 2
51st & Green Lounge
Fast track and Platinum services are available for VIP guests whose major asset is time – helping guests to skip the wait at the passport control and customs.
Top 5 Airlines That Fly First & Business Class To Dublin
If you are looking to get a direct flight from New York to Dublin (JFK-DUB) – the great new there are few options. Such a flight will take under 7 hours and is operated by these airlines: United Airlines, Aer Lingus, KLM Airlines, Delta Air Lines, Air France. Direct flight is only cheap when we talk about last minute first class flights to Dublin. So consider those if you are one of the lucky people without looming deadlines and fixed schedules.
If you are considering a cheap first class to Dublin, then checking out flights with 1 or 2 stops is our recommendation. Once again, yes, you spend a longer time traveling. But traveling first class or business class is not exactly a torture, is it? In fact, families with bigger kids love it – this is a great way to explore the world through people-watching and build social skills in a safe and luxurious environment.
If 1 or 2 stops on your way to Dublin is no big deal, your price has so many chances to be so much lower and your airline options are bottomless. You have every major airline offering some destinations from the USA to Ireland, Dublin. Definitely check out these carriers: Turkish Airlines, Lufthansa, Scandinavian Airlines, British Airways, Swiss Airlines, American Airlines.
Why Buy Business and First Class Tickets to Dublin with Cheap First Class?
Because not only do we want to provide you with the cheapest first class ticket there is at the moment, we also want to be the travel agent of choice when it comes to buying plane tickets for you in the future.
We utilize the live booking system to fish for the best rates for your requirements. Our travel agents have decades of experience in booking flights and undergo regular courses to keep up with the changing domain.
Booking International Tickets with Cheap First Class
If you have a few minutes to chat with our travel agent – pick up a phone and call the toll-free number: 8008182451
Alternatively, to get your best quote for the trip to Ireland, provide us with major data in this 7 field form.
Let us show you just how cheap business class rates can be.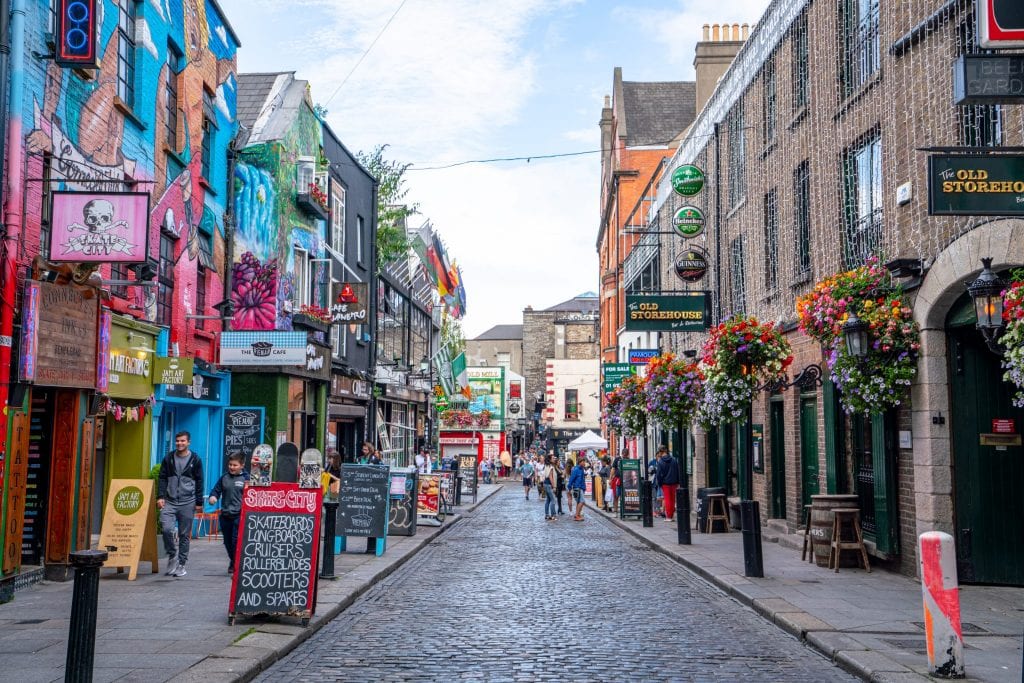 Recently Sold Business Class Flights to Dublin
BOS
Boston
→
DUB
Dublin
Business Class
$2,937
DFW
Dallas
→
DUB
Dublin
Business Class
$2,946
ATL/KATL
Atlanta
→
DUB
Dublin
Business Class
$2,957
DEN/KDEN
Denver
→
DUB
Dublin
Business Class
$2,876
JFK
New York
→
DUB
Dublin
Business Class
$2,846
SFO
San Francisco
→
DUB
Dublin
Business Class
$2,845
LAX
Los Angeles
→
DUB
Dublin
Business Class
$2,945
ORD
Chicago
→
DUB
Dublin
Business Class
$2,943
Cheap First Class is Your Reliable Luxury Travel Partner
Travel with confidence, plan your luxury air trip, find the cheapest first class and business class flight deals and book great value fares to 60+ destinations with Cheap First Class!
Need help with your trip? Here are answers to FAQs for all your travel!