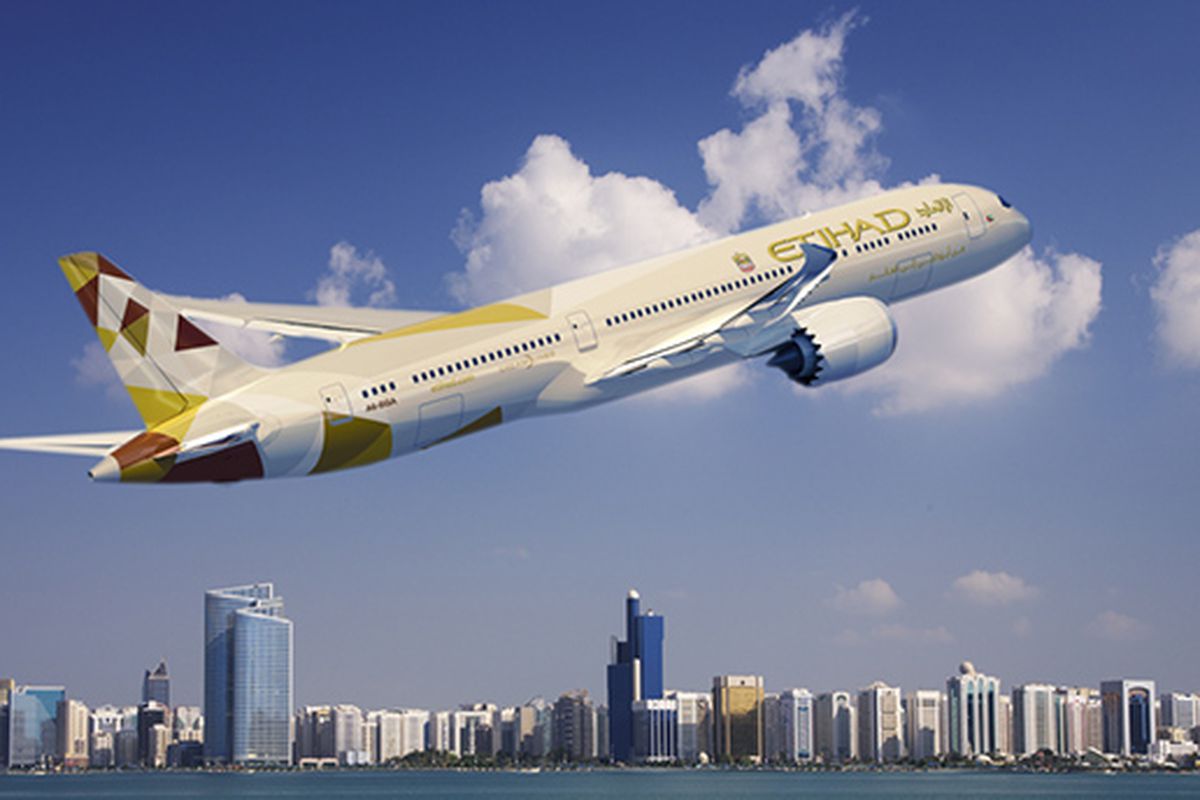 Want to change your life being aboard? Sometimes when you need to do something big, you have to begin with little things. For example, if you want more comfort in your life when flying abroad, you will just have to make little steps, such as upgrade Etihad Airways flight to Business Class.
What's it like in Etihad Airways Business Class?
1. Friendly staff. The first thing you meet in Etihad Airlines is a friendly staff when checking in.
2. Comfortable lounge zone. Then you can go to a quiet place, which is a lounge zone a have a drink and food there.
3. Being aboard you can enjoy ample leg room, generous recline, and also your spacious seats, reclining on a fully-flat bed.
4. The lobby is a perfect place for you to socialize and relax. There you can watch a TV with other guests and enjoy the snacks.
5. Amenity kit. You will be given a special amenity kit, which includes Scaramouche + Fandango skin care, LUXE City Guide, and comfort kit. Additionally, on long-haul day flights, you can ask for a kit, which consists of toothpaste and toothbrush, sleep packs (socks, shaving kits, eyeshadows, and earplugs).
6. In-flight entertainment. Enjoy watching a TV via headphones and using the Wi-Fi Internet.
7. Contemporary dining. Food & beverage menu accompanied with a great service is designed to meet your expectations.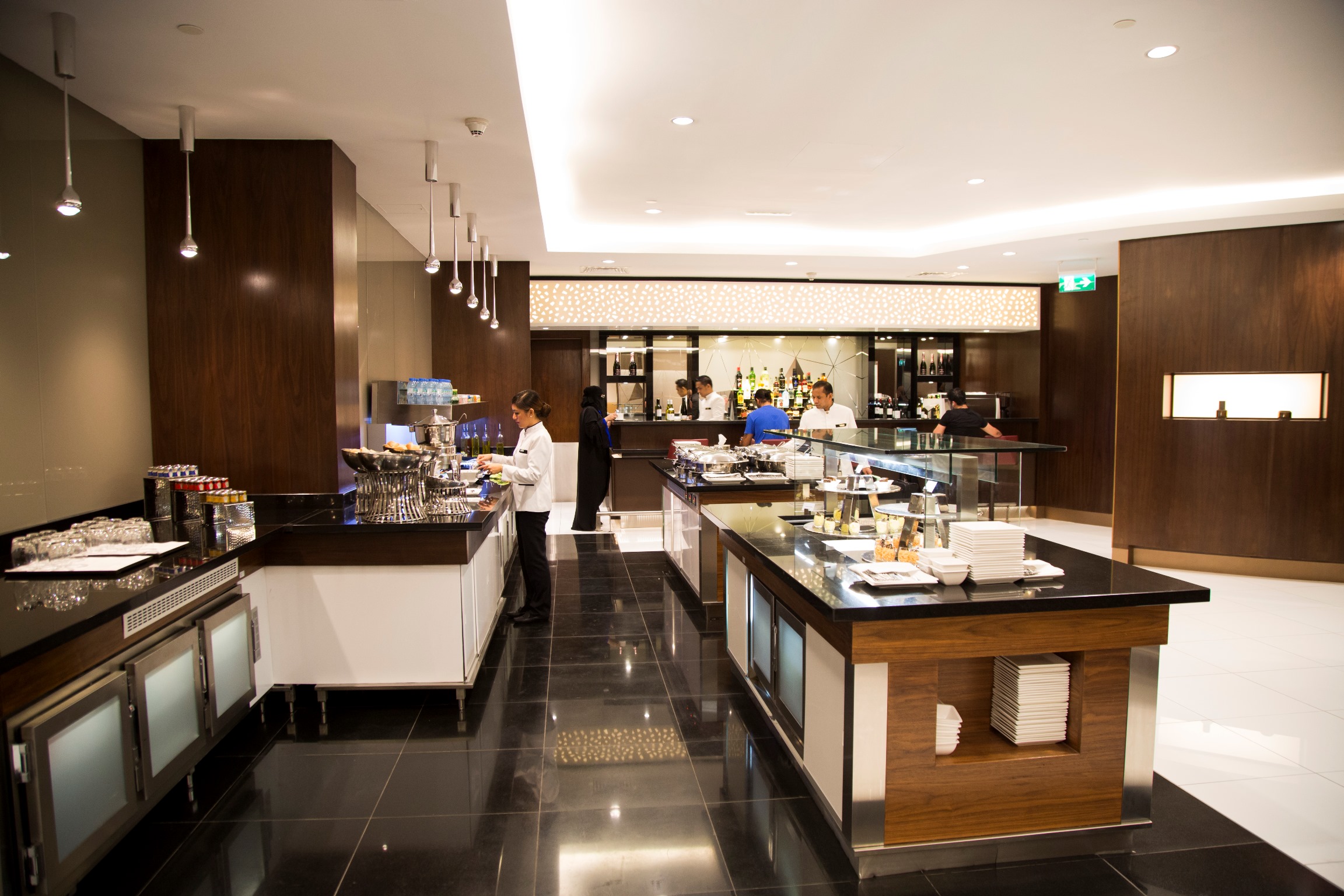 Ways to Get an Upgrade to Business Class on Etihad:
If you want to upgrade to Business Class on Etihad Airways, you will have to know that there are no opportunities to upgrade for a surcharge. However, there are many other ways to upgrade from premium economy to Business Class on Etihad Airways, such as:
– Upgrade for miles. You can upgrade Business Class Etihad airways for miles in case you have a sufficient number of guest miles in your Etihad Guest account. Reward yourself with a comfortable flight!
– Free upgrade. It is possible nowadays to get a free upgrade, though it is a bit complicated.
– Etihad Guest and others membership privileges. Being a member of a club can give you a variety of opportunities.
You can also bid for an upgrade. The higher your bid is, the more chances you have to get upgraded to Business Class on Etihad Airways.
How many miles to upgrade to Business Class Etihad Airways?
The number of guest miles depends on the upgraded cabin, destination, and class of original booking.
How much do upgrades cost?
The price for the upgrades depends on the following things:
– The initial price of your ticket in Economy Class.
– The sum of your bid placed for that seat in a Business Class.
It is easy concerning the cost to upgrade to Business Class on Etihad Airways. For that, you will just need to place your bid in the auction. There are a lot of chances for you to win the auction, especially if a plane is almost empty. Just give it a try. All you need is to do that 24 hours before the flight to upgrade from economy to Business Class on Etihad Airways.
If you want the last minute upgrade to Business Class Etihad airways, please note that most of the airlines including Etihad try to sell such upgrades depending on where they sit in the pecking order. Consequently, you are able either to have Etihad airways free upgrade to Business Class, or Etihad Airways paid the upgrade to Business Class.
How to know is upgrade space available?
You can get to know whether upgrade space is available at check-in or via calling a contact center. There you will find all the necessary information concerning upgrades to Etihad Airways Business Class.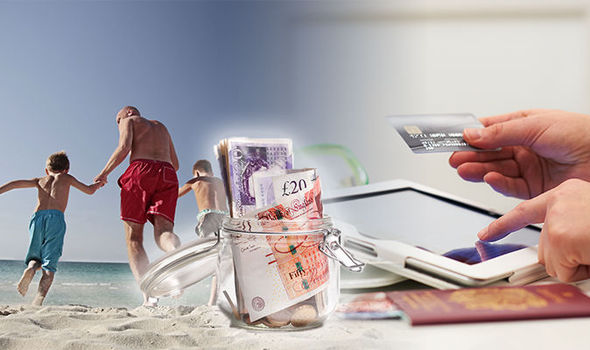 Tips on How to Get Upgraded to Business Class on Etihad
1. Travel on holidays
At weekends or during the official holidays it would be much more likely you will get free Etihad airways upgrade to Business Class. This is because at those times, a plane is less bumped with passengers, so you might get lucky then.
2. Spend a lot of money
If you keep on being loyal to Etihad airlines, you will have a possibility to get your free upgrade because these airlines also offer it.
3. Be that "early bird"
Come to the airport earlier than you have done before and you have a chance to be the first in the queue to get your upgrade to a Business Class seat.
4. Arrive late to the airport.
You can also do the opposite and come later. Note that "later" does not mean at the last minute when the check-in is closed. In such a case there is a possibility that a flight is overbooked so you might get your spacious seat in a Business Class area.
5. Check your email regularly
Such companies as Etihad send a letter where they offer to bid for the upgrade. By doing that you can possibly get your ticket price fractured. So make sure important letters do not come to your junk folder.
6. Complain
If the plane is overbooked by people, you can open up your mouth and tell that you have been wrongly treated. This is a time you can do it legally.
7. Have a good reason
If you are oversized, or extremely tall, or pregnant, you can also ask for an upgrade. Just explain that politely to the staff and they might help you.
8. Use your charisma
Try to make friends on board, and it might help you to get extra snacks or drinks. Besides, if you already know someone from the staff, you can get the upgrade because they are officially allowed to have perks and cheap tickets for their friends.
9. Always check out for spesial offers
Don't miss the chance to get upgraded to business class flight with Etihad business class flights deals!
Conclusion
To sum up, it is possible to get upgraded and fly in Business Class with minimum efforts. Many satisfied customers of Etihad can prove that. The bidding system, which is the main way to get upgraded and your ticket price diminished, has been regarded as a very effective one. Just try to upgrade from Economy to Business Class and do not be scared. Etihad is a company, which provides you with a plenty of opportunities to get upgraded, so use them. Have an astonishing flight!