When a traveler hears the word Emirates, the country in the Middle East comes to his or her mind. At the same time, representatives of business circles and people used to spend hours in the sky attach another association with this word. Obviously, it refers to one of the most prominent air carriers on the globe.
It is not necessary to describe versatile features and regalia of the company since one title can explain everything you need to know about Emirates. In 2016, it was acknowledged the best air company in the world. In fact, everyone who has ever been in the top class cabin of the company dreams to repeat the unforgettable experience. Yet, it is not always needed to pay a fortune to get upgrade to business class on Emirates. If you are tired to be squeezed in the seats of the coach class, welcome to the next level…however, it won't be easy.
Welcome to a World of Luxury Flights Benefits
Business and First Class passengers  benefit from luxury travel experiences, all of which provide greater choice and the highest standards of quality, service and convenience. Business Class and First Class  passengers receive world-class treatment when flying to any destination across the globe. This means elevated service from the moment they arrive at the departure airport, continuing with luxurious and attentive in-flight services, then throughout their way way after arrival.
20 Benefits of Flying Business & First Class ✅ with Emirates
Enhanced health and safety measures.

Quick and easy pre-flight experiences.

Fast track security.

Dedicated check-in desks.

Priority boarding and deplaning.

Access to Business Class Airline Lounges.

Best Business & First Class Airline Seats.

Premium In-flight entertainment options.

A spacious seat,

adaptable to your personal space.

Advanced LED lighting.

Delicious dine-on-demand cuisine.

Highest all-round performance of cabin staff

Access to best airport services.

A luxurious selection of amenities.

State-of-the-art communications system.

Early arrival to the airport.

Premium assistance to your departure, connection or arrival

Last minute schedule and ticket changes.

Extra luggage allowance.

Business class priority baggage.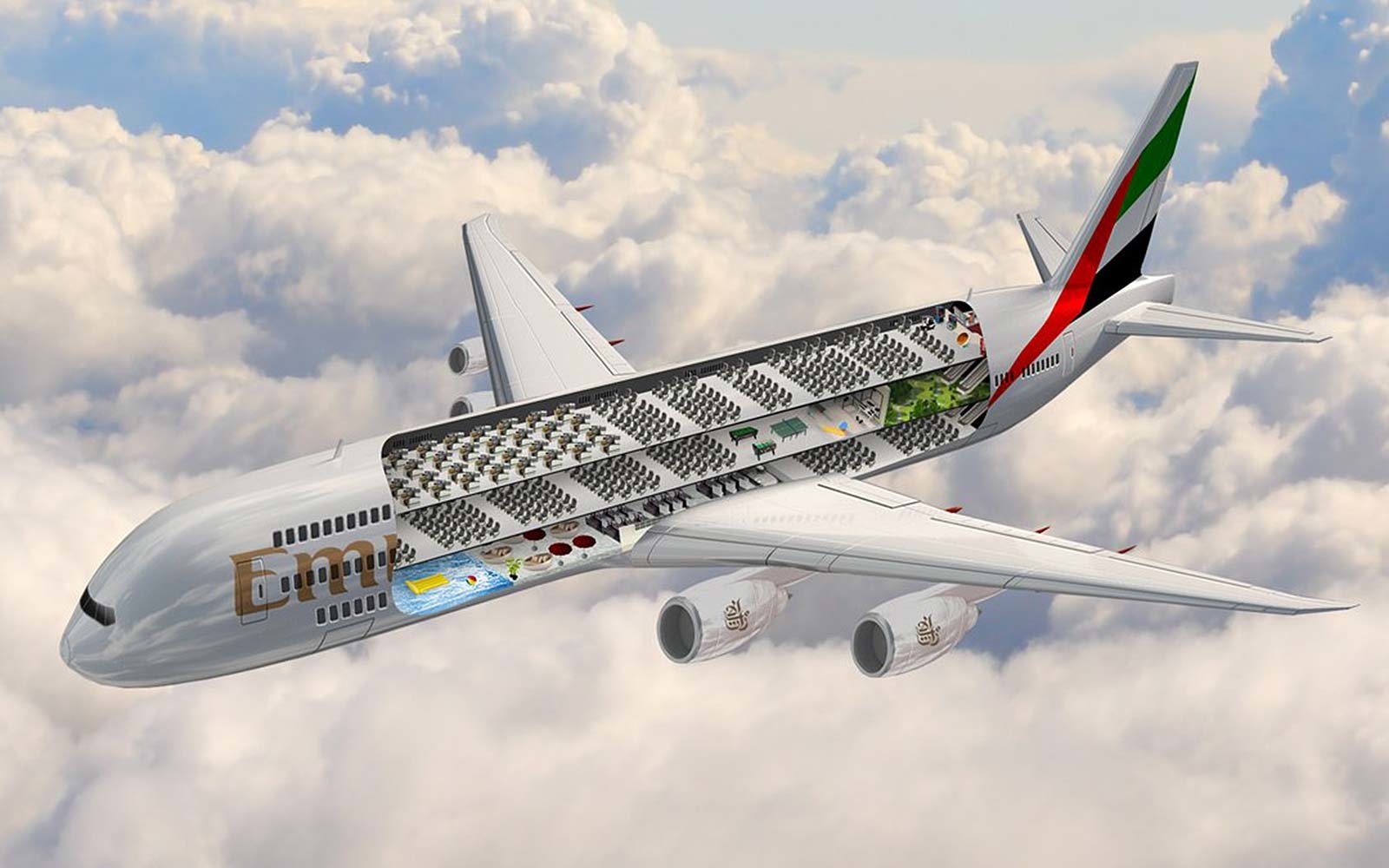 18 Polite and Smooth Ways to Upgrade to Business Class with Emirates. Guaranteed ✅
Let's begin with commonly known solutions how to get in the cabin full of luxury and comfort.
1. Bonus Programs
In some cases, this is the most obvious and reliable way to find yourself in the premium class. Versatile bonus programs provided by numerous airlines are available to anyone. Emirates also sticks to the trend and offers an opportunity to earn better flight conditions to their customers.
2. Loyalty
This way to get an upgrade to business class on Emirates is rather long. However, no cheating or extraordinary deeds are required to enjoy the comfort of the premium product. Use this company for your travel needs and accumulate miles that eventually will be converted into such desirable bonus.
3. Proper Period
Regular top class customers used to avoid flights on holidays or other periods of the year. Hence, on these days the popularity of the premium seats goes down and drags along the price. Catch the moment and enjoy your prize.
4. Emirates Upgraded Options
Certain flights offer an upgrade option. It denotes that a regular economy class guest can pay some extra money and find oneself in the better conditions during the flight. On this account, be the first at the check-in board to get this most delicious piece of cake.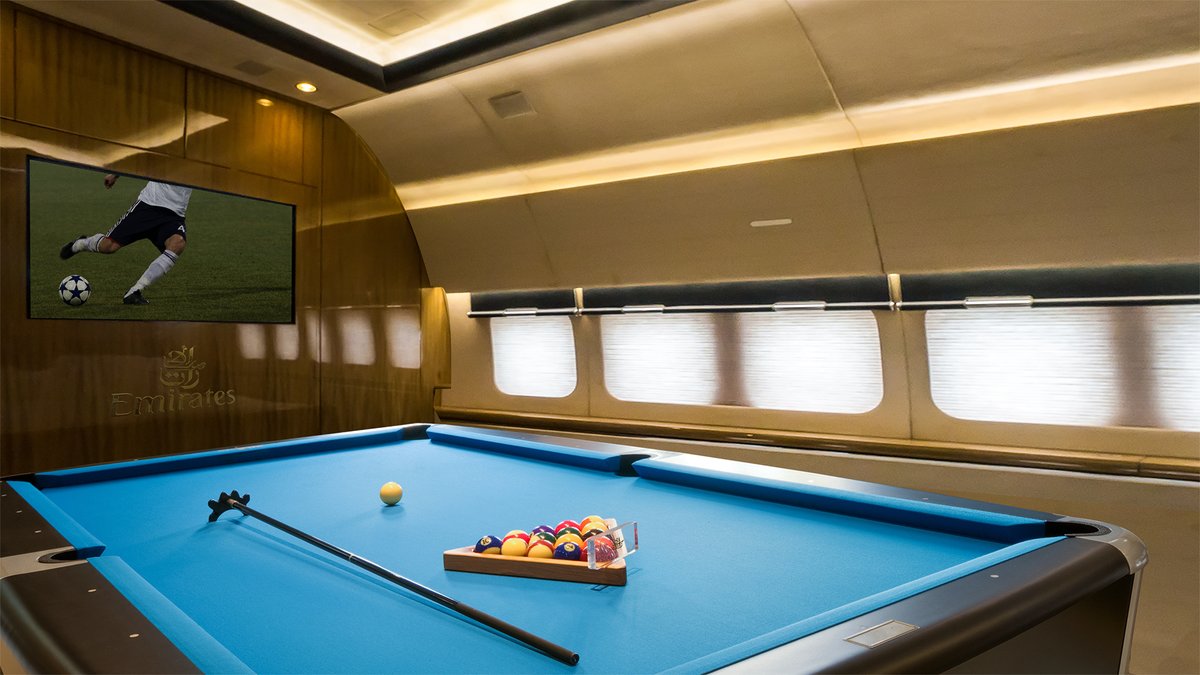 5. Email Subscription
Being a subscriber to emails is a prerequisite for those who want to fly in Emirates business class. On the day of departure, the company may provide a superb upgrade offer and announce it by email. You will regret if you miss it.
6. Cheating and Impressing
The following prompts require some acting skills and a bit imagination to convince the cabin crew that you deserve the Emirates business class upgrade.
7. Late Arrival
This is a rather extreme way of getting the premium class seat. Still, some users have managed to get what they want. Still, too many circumstances have to fortune you. These include your delay for check-in, an overbooked flight, and available business class seats. If all conditions are met, you will be promoted to the premium class. At the same time, the risk to miss the plane is also present.
8. Actor or Actress
This is cheating. However, flight attendant and coach class passengers are not necessary to know this little trick. Playing some drama spiced with tears and noise can force a flight crew to calm you down in a more convenient place – premium class.
9. Immediate Karma
All our good deeds return to us with other positive moments or deeds in some time. Still, an immediate effect is also possible. Being nice and polite is not only the way to get the upgrade but to show your respect to the society. Once, a guy was kind to change places with another person who wanted to seat near his wife. A flight attendant was impressed with this subtle but amiable deed. The guy spent that journey in the business class.
10. Attractiveness
People like to look first-class and see beautiful people. If your appearance radiates confidence and fancy, you can draw the attention of flight attendants who will want to make something good for you. Besides, you will find new friends and make good acquaintances.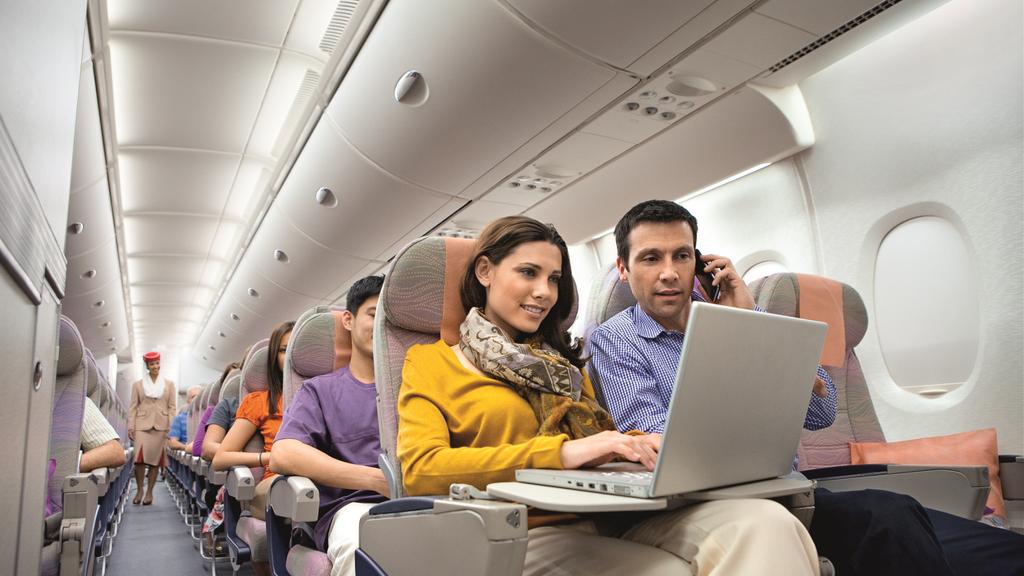 11. Enchantment
Girls need no explanation how to use this secret weapon. Still, the male part of the readers can also use it to good advantage. A blend of an attractive appearance, confident look, magnificent fragrant, and a stunning smile can be your ticket to the cabin of luxury and advanced comfort.
12. Extreme and Sophisticated Ways to Upgrade
Sometimes, all you need to travel in comfort is a couple of good friends working for Emirates. Nevertheless, the following solutions can seem unreal. Still, many users take benefits from these scenarios.
13. Anger
You should not express anger because of small defects or mistakes made by the air carrier. Nevertheless, if you pursue the aim to get in the business class Emirates, any means to an end. It is up to you whether to show an artificial anger or to burst in real expressions. Yet, try not to abuse and offend people around you.
14. Oversize
Who could think that being overweight can be fruitful regarding the flight issues? Naturally, it refers to passengers who can barely fit the regular coach seat. As a rule, to avoid any troubles, such guests are provided with premium seats that are larger. Still, it is not a recommendation to gain weight.
15. Useful Friendship
If your girlfriend or boyfriend works for Emirates, she or he might know the contact to find a great deal on your flight. Obviously, such scenario is available for a limited group of people. However, it is a recommendation to ask your friends about their workplaces and useful contacts. Perhaps, your business class ticket can be more real than you thought.
17. Proper Job
Why do you need any useful contacts if you can become such contact by yourself? It is not necessary to search for vacancies in Emirates' HR department. Any company dealing with air transportation will be a fit. You might find the job of your dream. Who knows?
18. Diplomatic Passport
No way. This prompt is no way real. Sill, it is not necessary to be a diplomat to get this passport. All you need is to marry one. It is up to you to decide whether it is a joke or not.
Top Destinations for Business Class and First Class Travel in 2024
Rome, Yangon, Lucerne, Frankfurt, Tokyo, Edinburgh, Dubai, Paris, Bangkok, Johannesburg, Budapest, Osaka, Taipei, Brussels, Stockholm, Barcelona, Amsterdam, Athens, Berlin, Helsinki, Vienna, Brisbane, Reykjavik, Venice, Guangzhou, Perth, Milan, Seoul, , Glasgow, Madrid, Munich, Nice, Beijing, Dusseldorf, Iceland, Cairo, Melbourne, Moscow, Shenzhen, Shanghai, Nuremberg, Spain, France, Germany, Italy, Sweden, Switzerland, Singapore, Tel Aviv, Israel, Norway
Cheap First Class will take you to London, Paris, Amsterdam, New York or Hong Kong cheap! Get to the global capital destinations easily and forget about the overly-priced services of the vast majority of air flight companies online! Save up to 70% of your money with Cheap First Class luxury travel!
Cheap First Class is Your Reliable Luxury Travel Partner
Travel with confidence, plan your luxury air trip, find the cheapest first class and business class flight deals and book great value fares to 60+ destinations with Cheap First Class!
Need help with your trip? Here are answers to FAQs for all your travel!