Cheap and Quick Upgrade to Business Class with American Airlines
It goes without saying that business class cabin excels its cheaper options that are popular among the largest share of air passenger flow. I bet that the bulk of the readers have never experienced privileges of the front-side cabin. On this account, the following publication will be in use for passengers flying with American Airlines who want to get a previously unknown experience.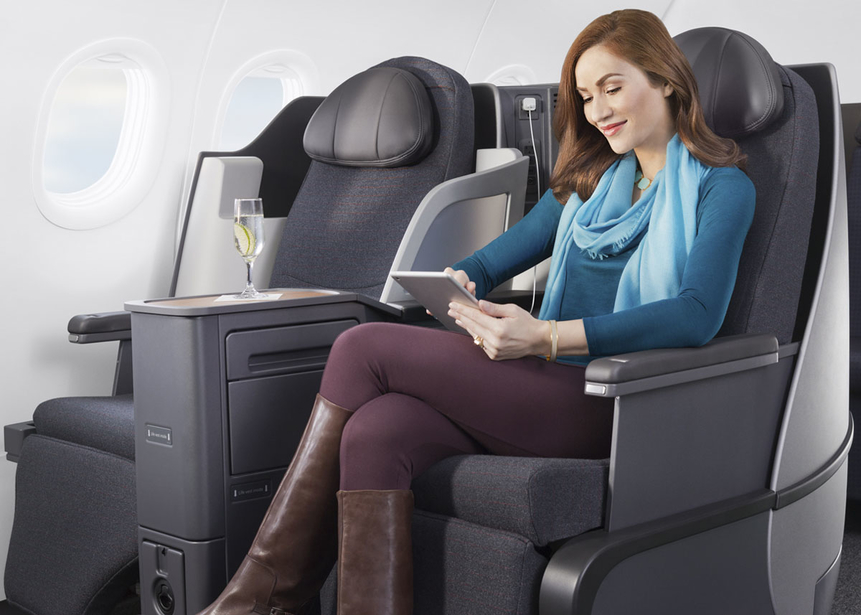 Upgrade Options
Almost all prominent air transportation companies provide an opportunity to move from the lower class seat to the upper one. The most common options include the accumulation of bonus miles for frequent flyers and the paid option. American Airlines, also known as AA, enhanced its upgrade options. Let's have a look at a small summary:
AAdvantage miles: available for any AAdvantage member and any flight. If an upgrade seat is available, you can exchange a certain amount of miles to enjoy comforts of the upper-class product.
Systemwide (SWU): available for Executive Platinum and any flight. If an upgrade seat is available, you can exchange a certain amount of miles to enjoy comforts of the upper-class product.
500-Mile: available for elite members for domestic flights and to Canada, the Caribbean, Central America, and Mexico. Gold members can be upgraded 24 hours before departure and Platinum guests have 48 hours odd.
Complimentary Upgrades: another option available for elite members. It is similar to 500-miles option but enhanced for other three categories of customers (72 hours for Platinum Pro, 100 hours for Executive Platinum, and 120 hours for Concierge Key). The option can be bought but granted as complimentary.
Upgrade Space
Before seeking for the upgrade to business class on American Airlines option, it is necessary to find out whether any space is available. That can be done by phone or via the official website. At the same time, the latter is not free because you need to have an ExpertFlyer subscription. Besides, information about such options as 500-mile and Complimentary is not available for customers.
All you need is to find the "C" letter in the booking code. Those who do not use ExpertFlyer can ask a customer service representative whether the booking seat is upgradable. Another option is available for Executive Platinum members, which can log into the AA account and see all upgrade opportunities.

The Cost of Upgrade to Business Class on American Airlines
A business class ticket is a costly affair. In general, you have to pay twofold than a regular coach class ticket. In that case, the upgrade American Airlines to business class is deemed a great solution to save your budget but enjoy luxury pleasures of the flight. However, it can also be money-losing if you lack in bonus miles. Transatlantic routes are the most expensive requiring 25,000 AAdvantage miles plus $350. Flights within the U.S. and to some neighboring countries are priced lower – 15,000 + $75. Everything is clear. The next reasonable question is how a user can get lacking miles. For example, you have 23,000 pcs and are willing to buy up. Each mile is appraised at less than $2. A simple mathematical operation shows that the lacking miles will cost almost $2,000. So, the upgrade option is suitable for people who can boast of impressive flight experience.
Is It All?
It may seem that all essential intelligence was mentioned. However, it is not. In certain cases, your ticket cannot be subject to business class upgrade on American Airlines. In order to avoid such misfortune, you have to check the presence of one of the following letters in your booking class. If you see K, V, O, L, Q, H, G, M, N, or S in your ticket, be sure to have an eligible ticket. Those who do not want to delve into the search for letters should buy a full fare ticket and know no troubles in the future.
Final Procedures for Getting Upgraded to Business Class
Eventually, all requirements are met and you are ready to finish your American Airlines business class upgrade. To do that you need either a smartphone or another device with Internet access. Visit the AA website and log into your account. Find the "Buy Upgrades" button and select the one you would like to buy.
Another way is to call the AA customer service. A friendly agent will help you buy the upgrade as soon as you provide your flight information.
Everything is possible in the life. If your laptop and smartphone are out of order or just unavailable, you can perform the transaction at the AA ticket counter. However, chances to get a space seat are much lower.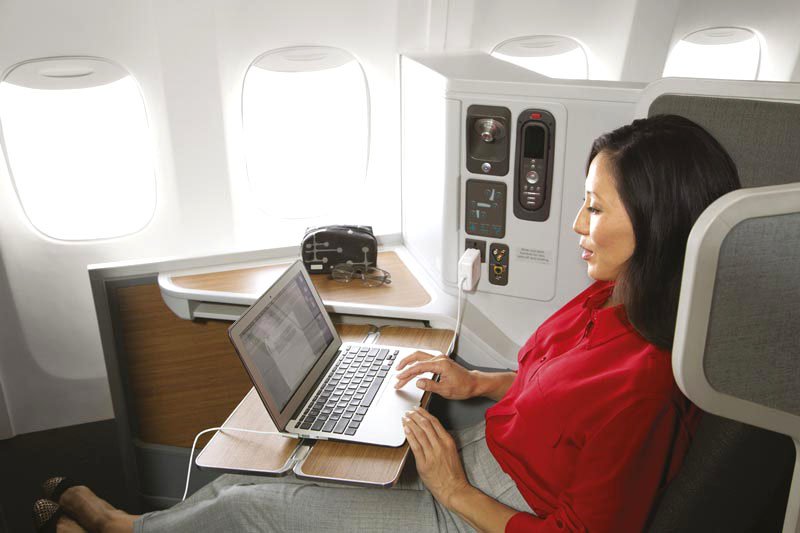 Bottom Line
The described opportunity to exchange the narrow coach seat to a comfortable place in the business class cabin is a rather popular way to get a new angle on flight experience. At the same time, infrequent flyers will hardly find it appropriate. If you want to enjoy your time and comfort, the business class upgrade option is what you need.
Top Destinations for Business Class and First Class Travel in 2024
Rome, Yangon, Lucerne, Frankfurt, Tokyo, Edinburgh, Dubai, Paris, Bangkok, Johannesburg, Budapest, Osaka, Taipei, Brussels, Stockholm, Barcelona, Amsterdam, Athens, Berlin, Helsinki, Vienna, Brisbane, Reykjavik, Venice, Guangzhou, Perth, Milan, Seoul, , Glasgow, Madrid, Munich, Nice, Beijing, Dusseldorf, Iceland, Cairo, Melbourne, Moscow, Shenzhen, Shanghai, Nuremberg, Spain, France, Germany, Italy, Sweden, Switzerland, Singapore, Tel Aviv, Israel, Norway
Cheap First Class will take you to London, Paris, Amsterdam, New York or Hong Kong cheap! Get to the global capital destinations easily and forget about the overly-priced services of the vast majority of air flight companies online! Save up to 70% of your money with Cheap First Class luxury travel!
Cheap First Class is Your Reliable Luxury Travel Partner
Travel with confidence, plan your luxury air trip, find the cheapest first class and business class flight deals and book great value fares to 60+ destinations with Cheap First Class!
Need help with your trip? Here are answers to FAQs for all your travel!