Even a two-hour flight can be stressful enough, not to mention the flights that last for 14 and more hours. Whether it's your first flying experience or you travel by air a lot, you may wonder how to make your stay on board as comfortable as possible. The following tricks will help you survive your long-haul flight.
It's not so easy to seat on the one place during 14 hours flight! From San Francisco to Hong Kong


1. Choose the right seat
The comfort of your flight largely depends on your seat. Aisle seats tend to be pretty uncomfortable because you'll be constantly disturbed by the flight attendants carrying the carts. In addition to this, you'll have to stand up to make way for a person sitting at the window. That is why try to get a window seat. Apart from a great view, it will provide you with an extra surface to lean against. Also, choose the seats by the plane's wing since they are less susceptible to turbulence. You flight will be more comfortable if you choose business class or first class airfares.
2. Bring a snack with you
You can't enjoy your flight if you feel hungry, so be sure to prepare a light snack in advance. Of course, meals are available on board but usually, they are unreasonably expensive. That is why get some food when you are still on the ground. Prepare the snacks rich in protein, such as yogurt, crackers with peanut butter, nuts, etc.
3. Don't overeat
Digestion slows down in the air. It doesn't mean that that you shouldn't eat at all but eating too much can make the things worse. If you feel that a snack won't be enough for you, you may have a meal. Remember that warm food is better for your stomach.
4. Drink plenty of water
When flying, your body becomes dehydrated quickly. It happens due to the drop in the level of humidity in the cabin. You need to supply your organism with enough water in order to prevent dehydration that can have unfavorable effects. It is necessary to drink before your flight and during it to avoid thirst.
5. Drink tea instead of coffee
Caffeine has a diuretic effect which means your organism will get dehydrated faster. Moreover, it will prevent you from a good nap. According to nutrition experts, drinking green tea is a good option. Along with keeping your body hydrated, it will help you feel less jet-lagged.
6. Avoid alcohol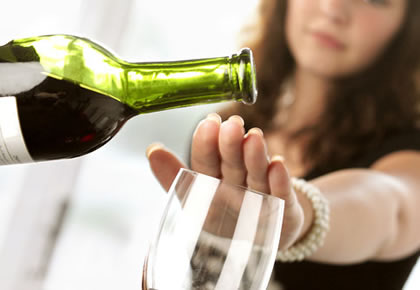 Although a glass of wine can help some people fall asleep, it's better to refrain from drinking alcohol on the plane. The same as caffeine, alcohol causes dehydration and drinking too much you'll only make it only worse. Moreover, when landed, it will be harder for you to get over jet lag. Another detrimental effect of drinking alcohol in the cabin is the possibility of getting sick or getting a hangover after the flight.
7. Get the moisturizing products
Your hands and lips will be affected by dehydration in the first place so make sure you packed lip balm and hand cream. You'll need those products to moisten your dried out skin from the outside.
8. Wear comfortable clothes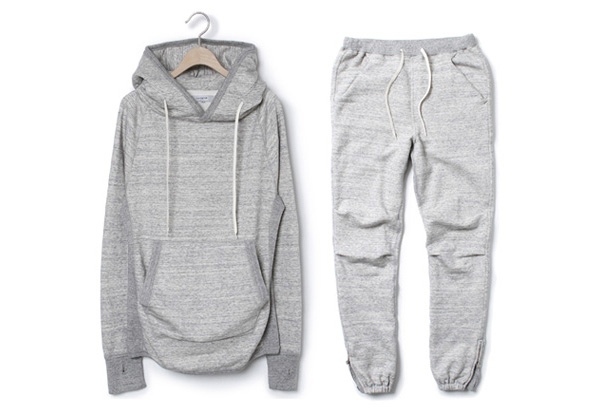 You can board wearing your nice clothing and then change it once you take off. Jeans with a T-shirt or leggings with a jumper will make a good flight outfit. Make sure your clothes are loose enough so that you feel comfortable throughout the whole flight.
9. Dress using many garments
Be ready that the temperature in the cabin will fluctuate. It will range from hot to chilly so you should be prepared for each of the extremes. For this, dress in layers which means you should put on a T-shirt, then a sweater on top of it, and then a jacket that you can have just at hand. A zipped hoodie is a good option since it can be taken off and put on easily.
10. Have a neck pillow with you
Physical comfort is an integral part of any flight. The perspective of sitting for 10+ hours in a row is quite daunting, so you need to be prepared for that. This is where a tiny detail can make a difference. One of those details is a neck pillow that comes as a godsend for the long-haul flights.
11. Take care of your back
The shapes of airplane seats are not really orthopedic. Due to this, many passengers experience discomfort sitting for too long in an S-pose. In order to support your back, put a pillow or a folded item of clothing behind your lower back so that your spine will not take the shape of a seat curve but will stay straight.
12. Use an eye mask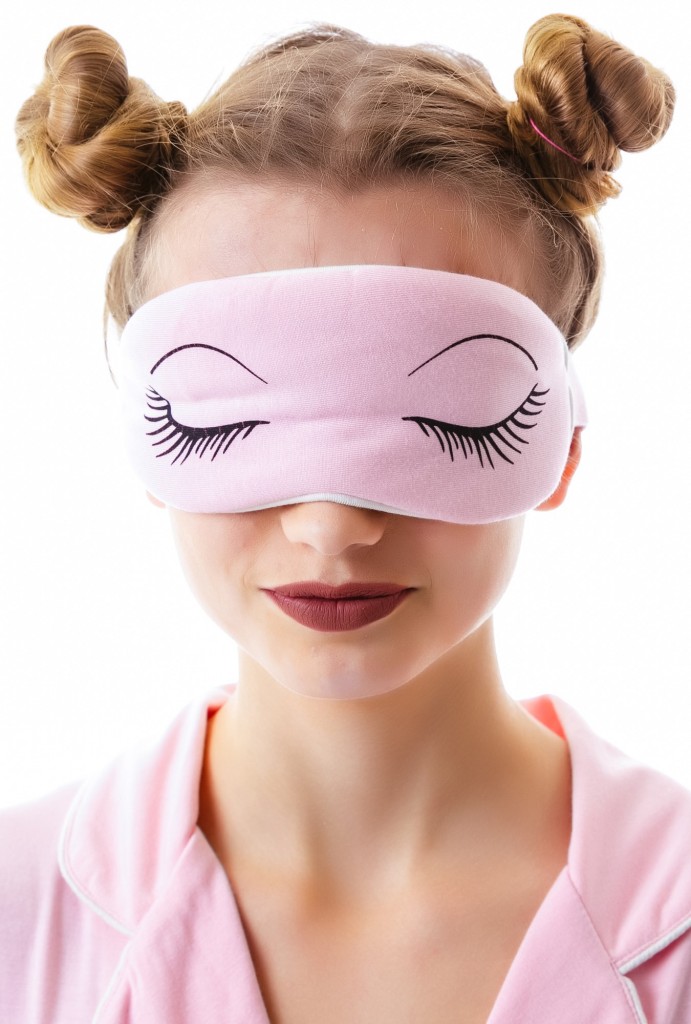 Having a good sleep while traveling by plane is necessary although for most people it seems unreal. You should try to relax and take a nap in order to feel better and have a fresher look after landing. Cover your eyes with an eye mask to block out light and give your organism a signal that it's time to sleep.
13. Wear comfortable shoes
As you take off, your feet will swell so make sure your shoes are one size bigger. A good idea is to take your shoes off and put on compression socks that will protect you from DVT caused by sitting for too long.
14. Bring something for entertainment
You shouldn't rely much on in-flight entertainment, so think how you'll pass the time on board. Bring a book or some magazines, download some movies or prepare a playlist on your device to keep yourself busy with something.
15. Do some exercises
Sitting for too long is harmful to your health so you need to stretch your legs periodically. You can do either in-seat exercises or you can stand up and walk along the aisle for several minutes.
Top Destinations for Business Class and First Class Travel in 2021
Rome, Yangon, Lucerne, Frankfurt, Tokyo, Edinburgh, Dubai, Paris, Bangkok, Johannesburg, Budapest, Osaka, Taipei, Brussels, Stockholm, Barcelona, Amsterdam, Athens, Berlin, Helsinki, Vienna, Brisbane, Reykjavik, Venice, Guangzhou, Perth, Milan, Seoul, , Glasgow, Madrid, Munich, Nice, Beijing, Dusseldorf, Iceland, Cairo, Melbourne, Moscow, Shenzhen, Shanghai, Nuremberg, Spain, France, Germany, Italy, Sweden, Switzerland, Singapore, Tel Aviv, Israel, Norway
Cheap First Class will take you to London, Paris, Amsterdam, New York or Hong Kong cheap! Get to the global capital destinations easily and forget about the overly-priced services of the vast majority of air flight companies online! Save up to 70% of your money with Cheap First Class luxury travel!
Cheap First Class is Your Reliable Luxury Travel Partner
Travel with confidence, plan your luxury air trip, find the cheapest first class and business class flight deals and book great value fares to 60+ destinations with Cheap First Class!
Need help with your trip? Here are answers to FAQs for all your travel!