How to Upgrade to Business Class on Lufthansa [2024]. Lufthansa Airlines offers a huge selection of options to upgrade the class of service and spend your flight time in business class instead of the economy.
Lufthansa is one of the best airlines in Europe, taking care of passengers 24/7 by offering convenient, accessible flight programs. The ones that make it easy to maintain your comfort and budget!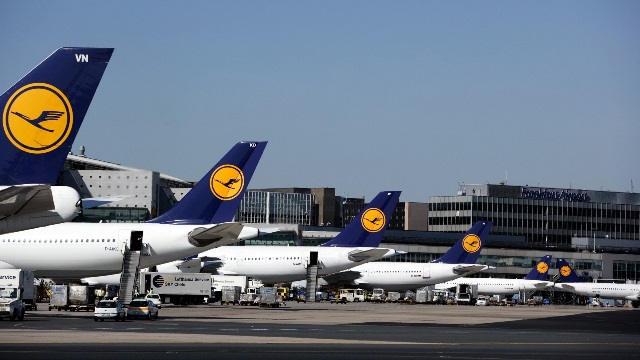 One of such programs is PartnerPlusBenefit, which is designed for frequent airlines passengers and offers great advantages. This program offers a wide range of bonuses and options for upgrading your economy class to a business class.
On the airline's official website, you can read in detail about each aspect of the program or clarify everything with the operator. You can also register on the site in a few clicks and fill out a form to participate in the program for upgrading your flying class.
Why Upgrade to Lufthansa Business Class?
The business class in Lufthansa is the complete enjoyment of flight at the highest level of comfort. The airline does everything to utterly satisfy the passenger needs, providing all-around service, and even before boarding, passengers understand that they have made the right choice.
Lufthansa welcomes its guests with modern and comfortable waiting rooms, in which there are not only seating areas where you can charge phones. In the waiting room, you can also have a tasty snack, there is a children's room with a lot of educational games, TVs, and fast Wi-Fi.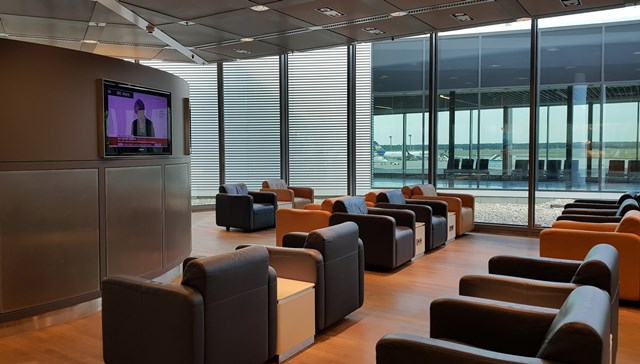 Moreover, for business class passengers, there are such privileges as:
No lines and a separate check-in desk. For business class passengers, the boarding process is faster and absolutely stress-free.
On board, there are chairs that fold into a full two-meter bed so you could spend hours of flight with maximum comfort.
For business-class passengers, gourmet dishes and delicacies are served on board, as well as a large assortment of drinks. The best chefs work on the menu, which will make you fall in love with every dish.
On board, there is access to Wi-Fi and mini-TVs.
You can earn bonus miles with Miles & More program.
Types of Upgrades in Lufthansa
Lufthansa Airlines provides several programs to upgrade an economy class to a business. These programs collaborate with international airlines and are leading among the rest similar solutions. The programs that Lufthansa offers to its passengers are time-tested and boast numerous positive reviews.
There are two major programs: for accumulating miles with the help of Miles & More and PartnerPlusBenefit for business trips. Miles to upgrade to business class in Lufthansa are earned by funded cards.
All these programs also internationally authorized and have already got backed by some serious partners, with whom the participant is obliged to cooperate and use their services. PartnerPlus Benefit is free, but it's more difficult to get upgrade with this program.
Ways to Get an Upgrade to Business Class with Lufthansa
There are two options for receiving an economy class upgrade to the business:
Free Upgrade to Lufthansa Business  Class
Every passenger should understand that getting a free upgrade is much more difficult because it is not profitable for the company and the airline incurs financial losses. But still, it is real. The main thing is to adhere to the basic rules, be a frequent user of an economy class, have a good reputation, and not miss all the available updates that the airline offers.
Paid Upgrade to Lufthansa Business  Class
Paid updates in Lufthansa is the most convenient investment. The main condition of paid programs is to use the services of partners and be a frequent guest. It is easier to get such an update, and having received it once, you will no longer be able to refuse the second try. The comfort that Lufthansa provides is worth every penny. Upgrade to business class at check-in – this is the guarantee that you will definitely receive the update.
How to Get a Free Upgrade to Business Class on Lufthansa?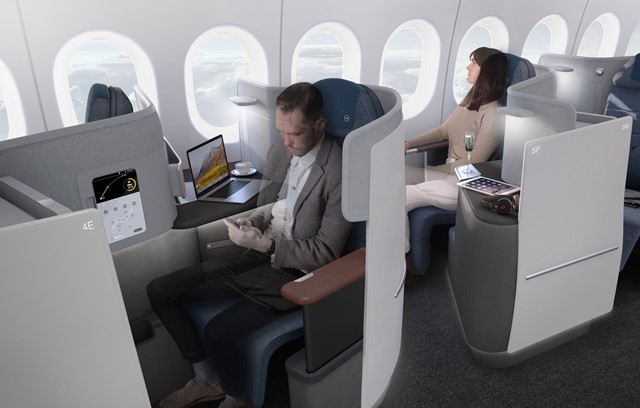 You can upgrade a flight on Lufthansa for free, but you'll have to go some certain lengths. Just follow simple rules of the airline and the free upgrade to business class is in your hands. Here are the rules that Lufthansa requires:
Punctuality. The passenger must always be on time and not be late for flights.
Pleasant appearance that will not repel other business class passengers.
Good reputation, which should be due to not a single flight.
How Much Does it Cost to Upgrade to Business Class on Lufthansa?
How much does business class upgrade cost? You can pay a fixed fee to go to the best place. Cheaper updates are from economy to premium economy to business class. They start at 249 euros (~ $268) per flight.
Passengers who booked business class can pay up to 1,500 euros (~ 1,614 US dollars) for upgrades to first class. It is worth warning that all these updates are one-way, so you should pay a double amount if you want to get a raise for both sides of the round-trip ticket.
How to Know Whether the Upgrade Space is Available?
If there are open seats in the business class or in the first class, this does not mean that you are allowed to go up. Even if you are willing to exchange a certificate for a service upgrade, spend money or use your miles, you can usually cancel the upgrade.
Also, in order to take your business place on board, you always need to follow the updates that the company puts on the site. The Lufthansa upgrade to business class is possible only in case of free places and applying online in advance.
Rules for Upgrades in Lufthansa
Basic upgrade rules in Lufthansa:
Confirmed Reservation.
Ticket issued.
Updates must be reserved. Reservation is possible from 360 to 10 days before departure.

Upgrade Priority: Who Gets the Upgrade First?
Everything is simple here. The first passenger in the update queue is the one who respects airline rules and does not ignore a single regulation. I.e., those who could earn the trust of the airline get to upgrade a seat on Lufthansa first.
Tips on How to Get Upgraded to Business Class
Here are a couple of important tips for getting an upgrade in Lufthansa:
Be an active user of the upgrade.
Follow all the rules that the company has set.
Stay tuned every day if you really want to get it.
Get Lufthansa Upgrade
If your goal is to become a traveler who knows how to save budget, then you should definitely try flight upgrade programs from Lufthansa. They make your flight more comfortable and better overall. You can also upgrade to a business class at the airport if you have a registered ticket
Cheap First Class is Your Reliable Luxury Travel Partner
Plan your trip, find the cheapest first class and business class flight deals and book great value fares to 60+ destinations with Cheap First Class!
Need help with your trip? Here are answers to FAQs for all your travel!