How to Upgrade to Business Class on United [2020]? Discover types of United Airlines Upgrades to Business Class, MileagePlus upgrade awards.
Using United miles to upgrade to business class, you won't need to pay extra. Every person who has ever flown business class knows how great the experience is. Unfortunately, not many people get a chance to try it, purely because of the price of tickets.
What if we tell you that even someone who bought a ticket to economy class can get an upgrade to business class? Let's see what the United upgrade to business class is and how it works.
What's it Like in the United Airlines Business Class?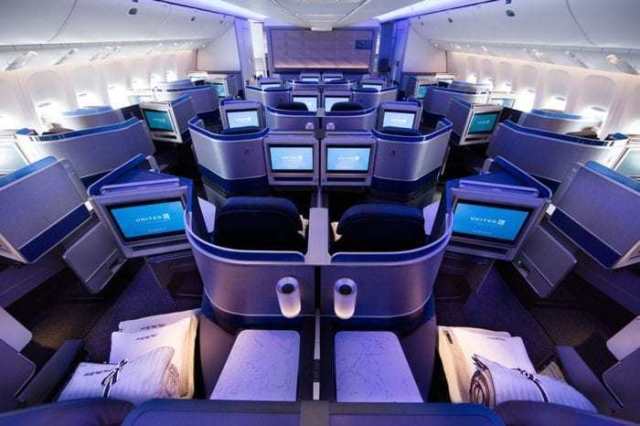 Not many people would refuse flying in a superior class, with a comfortable chair, wine and lunch from a special menu. However, it is not cheap. So let's talk about the advantages of the United Airlines business class, and whether it is worth it.
Benefits of United Business Class Cabins
Armchair Seats
Folding seats in the first and business classes. The dimensions of the seats are 1.85 x 0.6 m. You get an anatomical, fully adjustable ergonomic chair with footrest, specially designed to provide more space for work, relaxation and sleep, plus noise-absorbing headphones;
Facilitated Check-in
There is a separate check-in desk for business class passengers, they have priority during boarding and passing special control;
Airport lounges
Comfortable waiting rooms are available for all VIP passengers. Armchairs fold-out into a fully horizontal bed 193 cm long.
Amenities
Personal video monitor with 9 channels, a choice of 14 films, plus flight-tracking, and 20 audio channels;
The main menu consists of three main dishes, as well as light snacks, desserts, and cheeses, plus specially selected alcoholic and non-alcoholic drinks.
Types of United Airlines Upgrades to Business Class
How to upgrade a flight on United? Most airlines have made the process of updating complicated, and United is not an exception.
There are lots of upgrade types, tariff classes, and rules for different planes and routes. For those passengers who do not have the elite status with the airline, it may seem impossible to get a seat in the front.
MileagePlus upgrade awards
Using United miles to upgrade to business class, you won't need to pay extra.
Complimentary upgrades
Elite members can get a seat on a domestic flight if the plane is not crowded.
Instant upgrades
Premier members who are purchasing tickets at Y Economy and B rates can receive instant upgrades if there are available places.

How to Upgrade to Business Class on United
United airlines upgrade from economy to business can be free or paid.
How to get a free upgrade to business class on united
Ask flight attendants to transfer you to upper class
This method is not always effective, but it is possible. If there are free seats in the business class and you are polite, the flight attendants will try to help you. Another situation when a flight attendant can transfer you to the VIP class is when there is an argument among passengers. You can be moved to another empty seat, but it is not guaranteed to be first or business class.
Overbooking
Sometimes it happens that the economy class is full or there are more passengers than seats. Overbooking is possible when the airline sells more tickets in the expectation that someone will change the date at the last moment, return a ticket, be late, etc. In this case, you can be offered a business class seat at the registration desk when no other seats are available.
Claim for apology
If the flight attendant accidentally knocks a glass of tomato juice over your clothes, they can offer you a better seat, but it is not a guarantee.
As a"plus one" request
This type of upgrade is probably the rarest one. If you are flying with friends and they all have a Silver card but you don't, the stewards can transfer you to business class as well.
How Much Does It Cost to Upgrade to Business Class on United Airlines?
You can always simply buy an upgrade. The airlines can offer you an upgrade to business class during check-in if there are free places. In this case, you will need to pay extra , but in the end, it should cost less than buying a business class ticket upfront.
How to Know if There Is Upgrade Space Available?
When you are not sure if there is space on the plane for the upgrade, check it out in United expert mode on the airlines' homepage. ou will see how many tickets are available for the flight you need.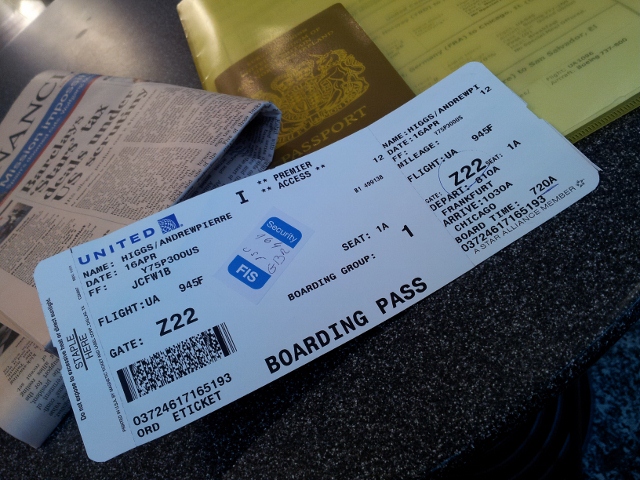 Rules for Upgrades in United
Every passenger can ask for an upgrade to the Premium Plus or the Polaris business class cabin.
If you want to be transferred to any of these classes, wait for the first available seat.
If you requested an upgrade in a business class and were transferred to Premium Plus, you will receive a refund for the difference.
Those who asked for an upgrade to Mileage Plus will not be included in the waiting list for United First.
Priority. Who Gets the Upgrade First?
It's hard to say who will get upgrade first because this fully depends on the flight attendants.
71% of them will give priority to the holders of Silver and Gold loyalty cards.
14% of airline employees would transfer those passengers who are polite and nice.
7% would offer an upgrade to customers disappointed in the service.
Only 3% of stewards are ready to transfer a passenger who is not feeling well. Passengers with children have less priority (1% probability of getting an upgrade).
Tips on How to Get Upgraded to Business Class
Each airline has its own rules. Some give their most loyal passengers coupons for a free upgrade. This is perhaps the best and most affordable way. And most importantly, the most reliable one. If you have accumulated a fair amount of air miles in the bonus program, you can spend them on a business class ticket.
If you want to upgrade seat on United Airlines, do not be afraid to ask the airline representatives about the opportunity to transfer to business, but do it in a friendly and kind way.
Upgrade to business class at check in. The last registered passenger can get a seat in the business class simply as a bonus. Seats are located in a certain way so that the aircraft load is approximately the same everywhere. Of course, coming at the last minute, you risk being late for the flight, so we do not recommend trying this.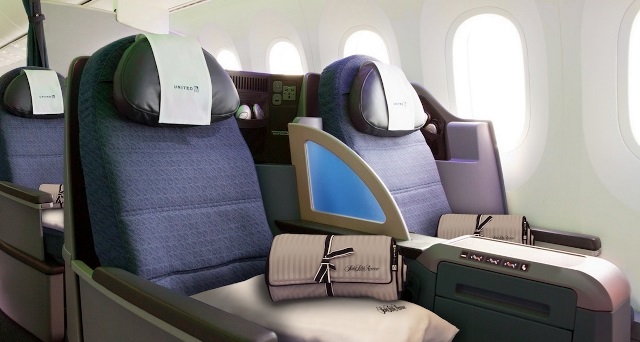 What Else Is Important?
Of course, the simplest option would be to just buy a ticket to business class right from the start, but as we know, it is very expensive. But what if there is a way to save 50-70% on the purchase? Buying business class tickets at the last minute with Cheap First Class it is quite possible! All the business class privileges are waiting for you without the need to overpay!
20 Benefits of Flying Business & First Class with United 
Enhanced health and safety measures.

Quick and easy pre-flight experiences.

Fast track security.

Dedicated check-in desks.

Priority boarding and deplaning.

Access to Business Class Airline Lounges.

Best Business & First Class Airline Seats.

Premium In-flight entertainment options.

A spacious seat,

adaptable to your personal space.

Advanced LED lighting.

Delicious dine-on-demand cuisine.

Highest all-round performance of cabin staff

Access to best airport services.

A luxurious selection of amenities.

State-of-the-art communications system.

Early arrival to the airport.

Premium assistance to your departure, connection or arrival

Last minute schedule and ticket changes.

Extra luggage allowance.

Business class priority baggage.
The business class is not necessarily expensive if you know how to get there. Comfort is very important during flights, and a business class upgrade on international flights over long distances is especially desirable. Comfortable seats, waiting areas, and a pleasant menu will brighten up your flight for a nice price. If you are planning to visit another country or city, use the services of flybusinesscheap.com and fly with comfort.
Cheap First Class is Your Reliable Luxury Travel Partner
Travel with confidence, plan your luxury air trip, find the cheapest first class and business class flight deals and book great value fares to 60+ destinations with Cheap First Class!
Need help with your trip? Here are answers to FAQs for all your travel!