How to Upgrade to Business Class on Turkish Airlines 2024. Turkish Airlines offers its customers updates using its Miles & Smiles loyalty program at almost all possible rates. This makes their program one of the friendliest. Moreover, their updates go from economy class to business class.
The cost of an upgrade between the US and Turkey is 45,000 points, and at closer distances, for example, to the nearest EU countries, it will be half as much. Turkish Airlines upgrade to business class quite often, and the process is easy.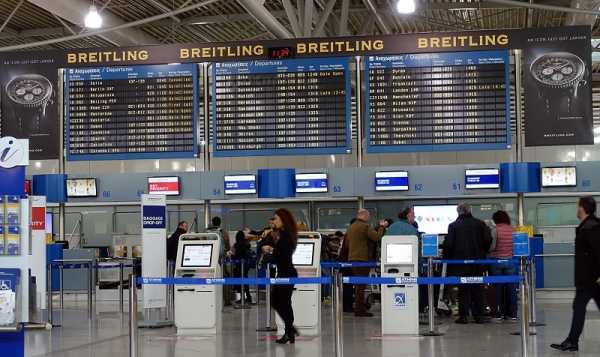 If you have no miles, there is still a way to get an upgrade. Do not forget to inquire about it in advance when ordering the ticket, and they will tell you everything in detail.
Since Turkish airlines offer some of the best economy class prices, their upgrade program is a good option to save on the ticket and at the same time spend your flight in comfort.
What's It Like in Turkish Airlines Business Class?
A business class seat with Turkish Airlines is a guarantee of a pleasant flight.
First of all, they have chairs with a built-in massage function. With these seats you do not get tired of the flight. They come with a lamp, a socket and a coffee table.
Secondly, the business class on board of Turkish Airlines aircraft includes quality food. Chefs will introduce passengers to the Turkish cuisine, or world cuisine if they choose. All this is served on expensive china plates.
Of course, like any other airline, Turkish Airlines provides the following facilities:
Separate check-in counter, where passengers do not spend time in long lines, unlike economy class.
Business class passengers can carry more baggage, and this is one of the most important business class benefits of Turkish Airlines.
Earning more miles with the Miles&Smiles program.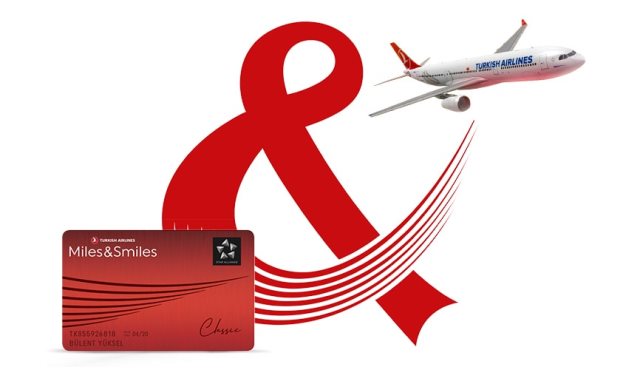 Lounge Istanbul is not just a waiting room in the usual sense. Turkish Airlines provides a lounge area where you can taste delicious food, get a massage from professionals and use the cinema. With such a lounge area, waiting for your flight becomes much more enjoyable.
Turkish Airlines also provides the service of accommodation in hotels for those passengers who make a transfer in Istanbul.
Another notable service they offer is a program that allows you to work with projects and business plans right during the flight. This service has appeared recently, but is already actively used on board of the business class.
These are the main business class privileges of Turkish Airlines.
Types of Upgrades in Turkish Airlines
Miles&Smiles is a program  by Turkish Airlines that helps you upgrade your business class. This is how it works: as a member of the Miles & Smiles program, you earn miles on Turkish Airlines and Star Alliance flights. Passengers can also earn miles by using the services of program partners, such as hotel reservations, healthcare, car rental, training and insurance services, as well as when making purchases in Shop & Miles or shopping with a credit card from the program.
A business class upgrade on international flights is more complicated, but if you have privilege cards from Miles&Smiles and the experience of updating with Turkish Airlines, you won't run into any problems.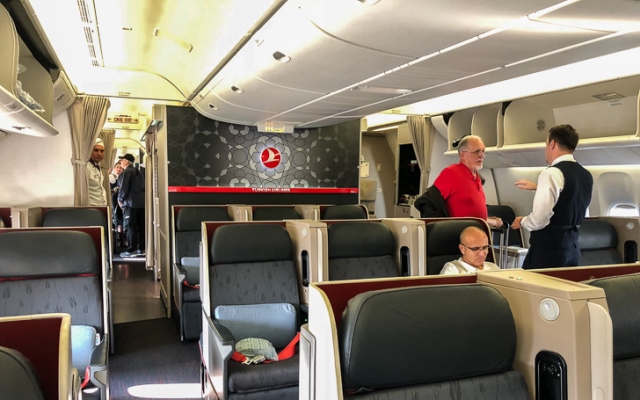 Ways to Get an Upgrade to Business Class on Turkish Airlines
Free Upgrade 
The registration is absolutely free. You can do this on the official website or directly in the office. You can also get a Classic card, which you use to collect miles, for free. An upgrade to business class at check in greatly simplifies the process and does not take much extra time. It's not a problem to get free upgrade to business class on Turkish Airlines if you really want this.
Paid Upgrade
To get more miles, you need to use the services of program partners. These include the booking of hotels, cars, and so on. Of course, buying tickets with Turkish Airlines helps in accumulating the required number of miles as well.
How to Get a Free Upgrade to Business Class on Turkish Airlines?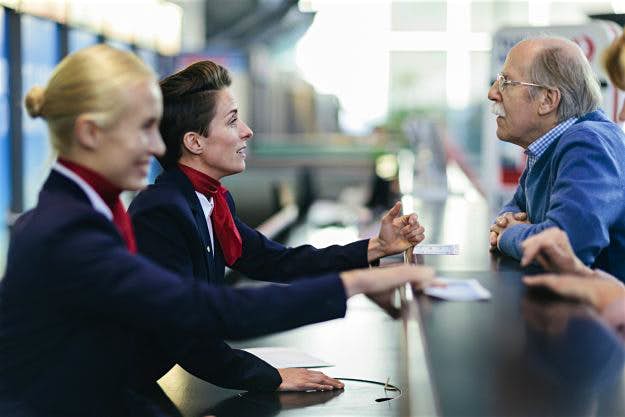 Getting a free upgrade is not an easy task. It depends on many factors, and only following certain rules can get you your upgrade.
Here are the main factors that will increase the chance of getting a free upgrade:
Polite behavior and impeccable look.
Punctuality and not causing any inconveniences to the airline.
Good reputation if you have dealt with the company before.
How Much Does it Cost to Upgrade to Business Class on Turkish Airlines?
Any passenger can change their seat in economy class to a comfortable and comfortable one in business class for 25,000 miles and $350 one way. If you are on a flexible ticket, it will only cost 15,000 miles and you will not have to pay extra. Using Turkish Airlines miles to upgrade to business class is a great way for those who want to spend their next flight in business class. You can check the cost to upgrade to business class Turkish Airlines with the operators by phone or in the offices, where they will tell you in detail about each item of the program.
How Do You Know if Upgrade Space Is Available?
To find out if there is a free place for upgrading, you need to keep in constant contact with airline operators. Or, thanks to the Miles&Smiles program, track this online.
Rules for Upgrades in Turkish Airlines
If you're a Miles&Smiles member, you can upgrade your economy class ticket to enjoy all the privileges business class has to offer. In order to upgrade to a better flight class, you must hold a valid, paid ticket to an economy class or business class flight. Turkish Airlines upgrade from economy to business class using the Miles & Smiles program.
Upgrade Priority: Who Gets the Upgrade First?
Of course, those passengers who are regular users of Turkish Airlines, if they adhere to all the rules and regulations and use promotions and programs, are the priority for an upgraded place in the business class.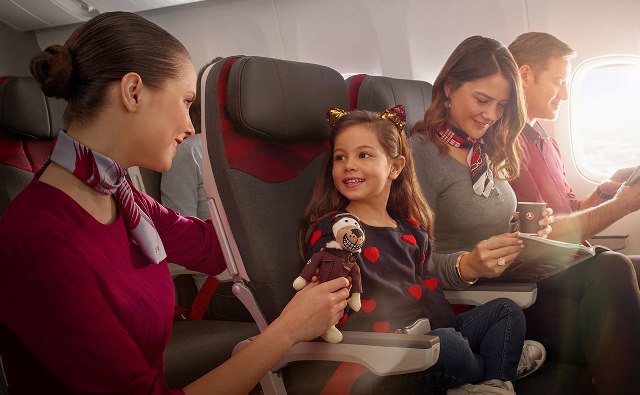 Tips on How to Get Upgraded to Business Class
How to get the coveted place in the business class? Here are a couple of tips for this:
Be careful and keep track of all the tickets that the company updates.
Stick to the rules described above.
Be an active member of Miles and Smiles.
Want to Know More?
If you want to become a good traveler who knows how to spend money profitably and pay less for improved conditions, read more about the update program and become an active member of Miles&Smiles. Upgrade a flight on Turkish Airlines – it is interesting, easy, and most importantly, it is profitable!
20 Benefits of Flying Business & First Class with Turkish Airlines
Enhanced health and safety measures.

Quick and easy pre-flight experiences.

Fast track security.

Dedicated check-in desks.

Priority boarding and deplaning.

Access to Business Class Airline Lounges.

Best Business & First Class Airline Seats.

Premium In-flight entertainment options.

A spacious seat,

adaptable to your personal space.

Advanced LED lighting.

Delicious dine-on-demand cuisine.

Highest all-round performance of cabin staff

Access to best airport services.

A luxurious selection of amenities.

State-of-the-art communications system.

Early arrival to the airport.

Premium assistance to your departure, connection or arrival

Last minute schedule and ticket changes.

Extra luggage allowance.

Business class priority baggage
Enjoy flexible travel opportunities with Turkish Airlines
As the world returns to normal, you can safely plan new trips with your flexible travel rights. You are always prepared for changes in your plans with our zero-change fee and change-to-open ticket rights. Explore Flexible Travel options with Turkish Airlines.
Turkish Airlines Ticket upgrade programs
Ticket upgrade programs are actively practiced around the world and there are no negative reviews about them. The main thing is to carefully read the conditions and clearly adhere to all the rules, and then your updated ticket is in your pocket. It is easy to upgrade your seat on Turkish Airlines, so do not hesitate to ask questions to employees who will tell you about the new updates. If you are up to luxury travelling at affordable prices, don't hesitate, book your flight with Cheap First Class!
Cheap First Class is Your Reliable Luxury Travel Partner
Travel cheaply around the world, travel with confidence, plan your luxury air trip, find the cheapest first class and business class flight deals and book great value fares to 60+ destinations with Cheap First Class!
Need help with your trip? Here are answers to FAQs for all your travel!