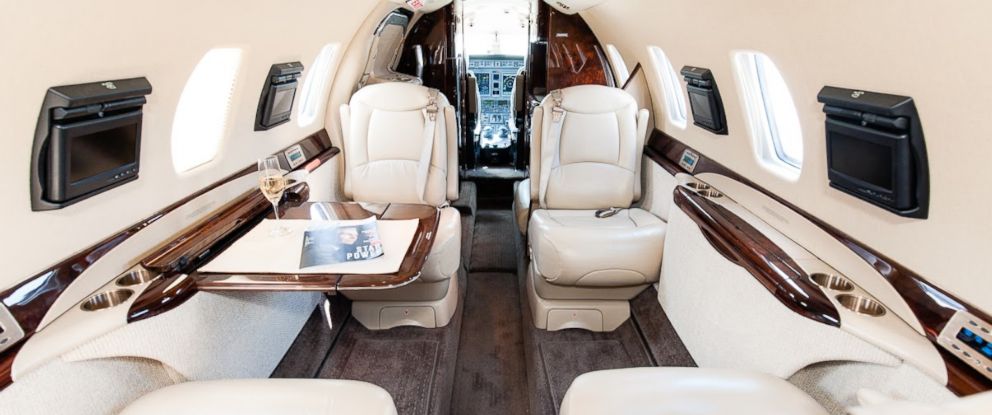 The upgrade to First Class on Delta is an add-on product and as such, it does not require ticket reissue. The world of air transportation is rather puzzled and knotted. Regular people not involved in twists and turns of air travel business do not understand some things. For example, a flight from A to B that is twice shorter than from B to C can cost twice more. Comparing to other ways of passenger traffic such as automobile transportation and railway service, traveling by air is characterized by miscellaneous restrictions and complications. Passengers have to sacrifice certain things of personal comfort in favor of the fast way of coverage a long-haul distance. At the same time, air carriers attempt to broaden the scope and quality of services by implementing versatile bonus and promotional campaigns.
How to Upgrade with Delta's Program for Frequent Flyers
Some people used to spend much time for air trips. Obviously, if your visits to airport per year do not exceed the number of fingers on your hand, such notion as miles accumulation may not be interesting for you (unless you travel for several thousand miles at a time). Though, boarding an aircraft at least once a month is a good prerequisite to join the solution for frequent flyers.
Delta Airlines is a prominent US air company, which does not stand apart from current trends. Its customers have been provided with the SkyMiles Loyalty Program since 1981 with a rebranding in 1995. Similar to most solutions offered by versatile airlines, members of the Delta's program can accumulate flight experience by miles and increase their status in Medallion Program. We won't deepen into the essence of benefits and terms of the program. Still, you should know that the top tier is called Diamond and requires 125 thousand miles. In simple words, if you want to get upgrade to first class on Delta, it is highly advised to incorporate the membership.
Cabin Class
Those who are accustomed to a regular classification of cabin classes like the economy, business, and first will be shocked a little since Delta's vision of such classification is wider. Thus, six solutions are offered to customers with different possibilities and needs. Obviously, some cabin service options are accessible at certain routes.
The cheapest service option is called Basic Economy. Unfortunately, this type of airfare is better to stay away from if you consider an upgrade possibility. Main Cabin is the name of a regular coach class provided on all aircraft of the company. The next level is Delta Comfort +. These two options have the biggest interest for us since they enable to get upgraded to first class on Delta. Yet, let's stick to the topic and review the opportunities for the cabin class raise.
Upgrade Options
Inexperienced customers flying with Delta will be puzzled with upgrade options offered by this air carrier. In general, all they can be divided into four groups: upgrade for money, for miles, bonus certificate, and complimentary offer for Medallion Program members.
Monetary Option
The simplest way to get the first class upgrade on Delta is to purchase it. However, it cannot be called an attractive option since in most cases a customer pays the arithmetical difference between airfares. Sometimes, this difference can be larger taking into account an additional charge. Still, a discounted airfare can be another way for the cabin class increase. It is advantageous in terms of money. Such offer is usually available several days before the flight date.
SkyMiles
Those who have some accumulated miles in the stock can take advantage of this intangible asset and exchange SkyMiles to raise the class. Still, make sure to comply with requirements regarding the appropriate fare class and the availability of specified seats. As a rule, all refundable tickets are subject to the first requirement. Information relating to the second requirement can be obtained from Delta's representative.
Certificate
If you are lucky to achieve one of two top levels of Medallion Status namely to collect 75,000 or 125,000 miles, you will get bonus certificates. Unfortunately, such way of cabin service increase also has restrictions. Thus, members with Platinum status obtain 4 certificates for inland travel. The same amount of certificates but for international flights is available for Diamond level members. However, they can change them for eight regional routes.
Eventually, we got to the most magnetic feature of the said customer program. Delta Airlines upgrade to first class is eligible as soon as the lowest threshold of miles accumulation is achieved. Moreover, the number of such complimentary upgrades is not limited. Still, the situation is not as rainbow-colored as it seems.
Firstly, you will hardly find this option for long-haul flights. In addition, most international flights are also unavailable for the cabin class elevation. Secondly, the number of top Medallion members goes up every year. It means that the line of passengers who want to get the bonus becomes longer. It is a regular practice to have around 50 persons with the eligible status per flight.
A small tip has to be noted. Though complimentary upgrade does not fall upon long-haul flights, in case of the overbooked coach cabin and the availability of premium class seats, top status members will be upgraded without any fee.
Bottom Line
At first glance, the formula to elevate the cabin class on DA flights is abstruse to comprehend. Numerous factors and limitations can baffle any novice. However, knowledge of major points will facilitate your understanding and optimize your upgrade practice with the said air company.
Being a member of the Medallion program gives answers to most questions related to upgrading options. Besides, most doors and unclosed for high-status members especially for those who can boast of more than 75,000 miles on the account.
The next essential factor in the classification of passengers is the fare code of your ticket. Discounted airfares are not eligible for any elevation of class. Hence, if you aim at a possible upgrade, it is advised to purchase a full-fare ticket in one of two cabin options such as Main Cabin and Delta Comfort +. To be sure that your airfare is full-fledged select a refundable option when booking.