It may safely be said that only a little percentage of air travellers enjoys long-haul flights. Indeed, irrespective of how amazing the destination waiting for you at the other end is, the flight itself is not a great fun. Let's face it, spending more than 7 hours inside an airborne metal tube is not the most pleasant experience.
Of course, if you are in a business seats or first fares, even the longest flight passes by in the blink of an eye, as you get the best services and entertainment options, but for most economy passengers such flights seem endless. This is why lots of air travellers are puzzled with a question: What do I need on a long-haul flight to make it less boring and tiresome? In this article we'll try to answer this question, and will also give a few recommendations on how to entertain yourself during a flight.

To make a flight more enjoyable, especially if you are flying for the first time, it is first of all necessary to find out what do you get on a longhaul flight. If you are flying economy class, you do not get much, so you need to see about your entertainment yourself. So, what should you do if the time on the plane goes too slowly?
Here are a few interesting things to do on a longhaul flight:
Read a Book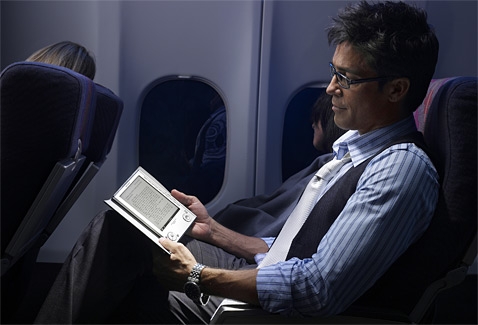 Here you have two variants: to take an e-reader or enjoy a traditional book. When choosing a book to read on a plane, opt for the one that you are sure will be interesting and will absorb your attention for a long time. It is better to take a book which you have already read, rather than a new one that might appear not to be as interesting as you've expected.
Thumb a Magazine
If you are not in a mood for reading something intellectual, you can kill time by thumbing through some low-rent magazines. Such activity will keep you entertained if you cannot sleep or are tired of reading serious literature.
Read Newspapers
The best thing about newspapers is that they do not take much space in your carry-ons. Newspapers contain articles on a variety of topics, so you will always find something interesting to read. Thus, you can read the latest news or find out information about the latest scientific discoveries or technological innovations.
Listen to Music

To enjoy this activity, you just need to load a player with you favorite music and to make sure it is fully charged. When listening to a relaxing music, you can forget about a roaring engine and even fall asleep.
Do Crosswords or Sudoku
What can be more absorbing than doing a crossword. Indeed, this activity can keep you entertained for hours and it is a good alternative to reading.
Watch Films
Download a few interesting films on your tablet or laptop and they will entertain you for several hours straight. Alternatively, you can take advantage of an in-flight entertainment options offered by your airline carrier. Most of airlines nowadays offer quality personal entertainment systems, so you can use them anytime you feel bored. However remember, that this option will cost you additional money.
Crafts and Art
If you are fond of doing things with your own hands, long haul flights give you a great chance to enjoy your hobby to the full. For example, if you are good at knitting or embroidering, just take all necessary equipment and you will leave a plane with a piece of art that someone will be happy to get as a gift.
Play Games
The best entertainment gadget is your phone. There are undoubtedly a few interesting games on your phone, so why not playing them for breaking the monotony.
Sleep
Time spins away when you are sleeping. So, the best way to make a long flight shorter is to fall asleep. Of course, sleeping on a plane is not comfortably, but if you manage to sleep for at least a few hours, a long haul flight will seem not so boring. To make your naps longer and more comfortable, it is recommended using a neck pillow and an eye mask.
Hopefully, these activities will help you enjoy your long haul flights.
Best Airlines to Fly Business and First Class in 2024