Life is not about hoarding things. After all, what stays with you over the years is the impressions you have collected and the experiences you have lived through. Tourism is the best way to get both (and perhaps a few mementos as well). So it is no wonder that the number of travelers is on constant growth, having surpassed the astounding 1 billion by 2013 and showing no hint of slackening or abating.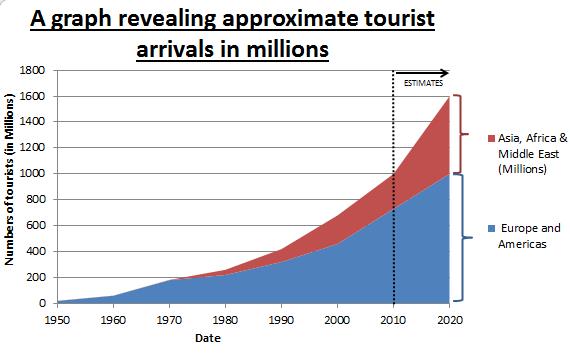 Realizing the current trend, governments and businesses invest in tourism, so that in 2017 the industry accounted for more than 10% of global GDP, providing over 300 million people with jobs. One of the countries that have been utilizing its attractions to their full extent is Thailand. So if you feel like discarding the shackles of your mundane office routine and submerging into the exotic world of the unknown sceneries and tastes, book business class seats to Thailand and let the fun begin.
Things to Discover in Thailand
Thailand has everything in the way of relaxation and entertainment you could ask for. In fact, at the price of a business class airfare to Thailand, you will get the ticket to a modern-day Eden. Situated in Southeast Asia, the Kingdom of Thailand can cater to the tastes of the most demanding and whimsical visitor. The glorious beaches reminiscent of the ones in The Beach movie feature snow-white sand, palm trees waving their leaves in the ocean breeze and crystal clear water in the turquoise depths of which lurk tropical fish scuttling among coral reefs.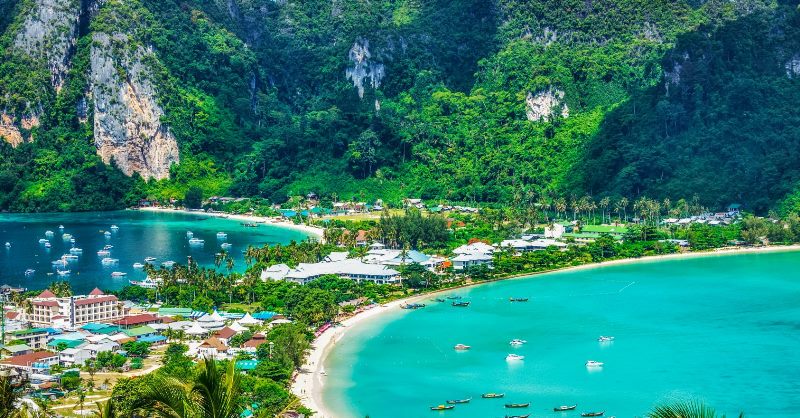 Away from the coast with its diving, sunbathing and spas where most of the passengers of best business class flights to Thailand steer, in the forested north the majestic mountains rear their heads, offering thrilling options of another kind – from a motorbike ride across the countryside to a backpack hike in the pristine jungle. And if you are keen on the exotic culture you can visit numerous Buddhist temples called Wats or observe entrancing festivals, such as Ubon Ratchathani Candle Festival with its wax sculptures or the Illuminated Boat Procession.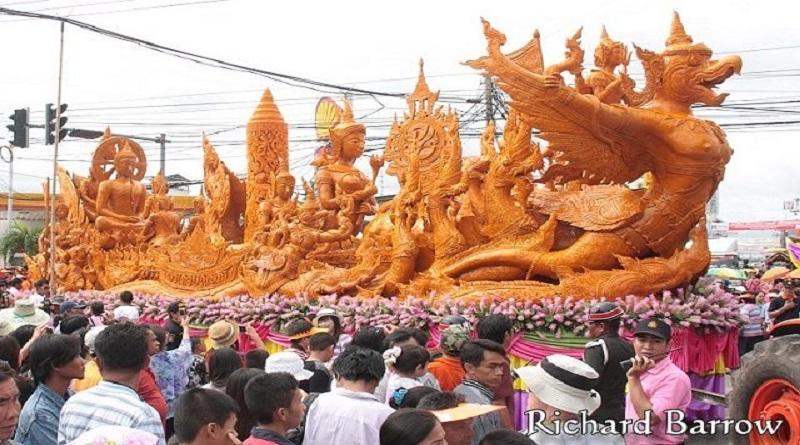 And you can enjoy a mixture of all amusements in one place if you just stay in the capital, Bangkok, with its notorious traffic jams, stately royal palaces, vibrant nightlife, and unique spicy cuisine.
Best Time to Fly to Thailand
Thailand's tropical climate has three distinct seasons. The hot dry season lasts from March to June with the temperature sometimes reaching 40°C (104°F), which definitely rules out walking tours in the rainforest. However, it is the season of lowest rates, when business class fares to Thailand are quite affordable. So in this shoulder season, you can avail yourself of the opportunity to clinch cheapest business class flights to Thailand. In July, the rainy season sets in to keep tourists drenched till the end of October. So the best time to come to Thailand is between November and February. Despite the fact that during the cool dry season cheap business class tickets to Thailand are hard to come by, millions of tourists choose to visit the country in this busy time, with the greatest quantities of travelers coming around Christmas and Chinese New Year.
Airports in Thailand & Transportation Information
Most intercontinental airlines fly business class to Thailand and land their planes at one of the two major international airports of the country – Bangkok (aka Suvarnabhumi) and Phuket. There are four other airports located at Hat Yai, Krabi, Ko Samui, and Chiang Mai, but they mostly handle flights from other countries of the region. Yet if you want to avoid long queues and imposing touts typical of Bangkok, it is these small airports that you should head for catching your flight from Kuala Lumpur or Singapore. Regional routes are served by local Thai Airways and Bangkok Airways.
Airlines to Use
The choice of the airline doesn't really depend on your starting point. So your business class flights to Thailand from Italy may be provided by the same company that serves flights from the USA. The best business class airlines to Thailand include China Airlines, Cathay Pacific, Delta, United Airlines as well as Lufthansa, Turkish Airlines, Air France and local Thai Airways. However, if you wish to save money it would be better to consider cheap business class flights to Thailand provided by budget airlines (aka low-cost carriers), including Ryan Air, Tiger Air, Thai Lion Air, and Thai Air Asia, to name a few. They often offer business-class services at the price of economy class.
Business Class Fares to Thailand
Ticket prices vary depending on many factors: the time you book the ticket (how long in advance it is done), the place where you start from (and consequently the duration of the trip), the airline you use, season, etc. Thus, business class fares to Thailand can cost anything between $430 and $1460. Naturally, thrifty tourists try to economize and clinch the cheapest business class to Thailand possible.
Is it Hard to Find Cheap Tickets?
It is not hard, but quite tricky and rather time-consuming. Many people use search engines to book tickets; however, they inflate costs as a part of their cut from the airlines, and some inflate higher than others. With cheapfirstclass.com you will be able to keep your expenses to the minimum while getting the maximum satisfaction from your trip.
How to Get Cheap Business Class Tickets to Thailand
Here are some tips that can help you have a comfortable trip to Thailand without making a hole in your pocket.
Flexibility is your asset
Remember that ticket prices depend greatly on the day of the week, season, and destination. If you are going when and where others are (for example, on an August weekend to Hawaii) it is unlikely that you will find a cheap offer.
Opt for budget carriers
Nowadays, they serve even long-haul routes, so you may be lucky to pay around $250 for a trip from Europe to Bangkok with Norwegian Airlines. However, the hidden catch may come with fees. Many budget carriers charge for checked bags, carry-ons and even for using a credit card.
Partake in loyalty programs
Get signed up for reward programs that many airlines institute (often extending them to their partner companies). Collecting bonuses ("points" and "miles") they award is a part of travel hacking which can sometimes let you travel free around the world.
Watch for special deals in 2024
Get signed up for airlines' and search engines' mailing lists so that you could be kept updated on the last-minute or special offers that you would otherwise miss. Plus, they may get you a few flier bonuses to boot.
Split your flights
Very often a direct ticket costs more than you would spend if you reach your destination taking two successive flights (preferably by different airlines).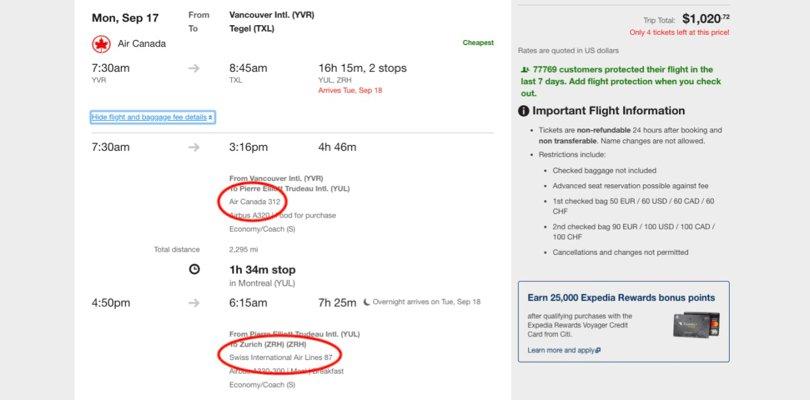 For instance, instead of going directly to Thailand you can fly to Singapore and take a budget carrier from there to Bangkok.
Search for tickets as a single traveler
If you try to get several tickets in one purchase, all of them will be priced like the most expensive one. So book each ticket individually.
Choose the proper booking date
Tickets go on sale 11 months before the departure date, and the closer it approaches, the higher the prices become. However, depending on demand, airlines may lower the prices. That's when you should seize your chance. Typically, this sweet spot comes between 6 and 8 weeks before the departure (or 3 months if it is the high season). However, if you consider yourself lucky you can try booking last-minute tickets, as airlines, not wishing to fly empty, may offer up to 72% discount on business class seats.
Generally, by being smart and ready to adapt you can save a great deal and still enjoy the advantages business class has to offer.
Take Aways
Thailand with its nacreous beaches, monumental temples, bizarre cuisine, and humble people is a magnet for travelers from all over the world, many of whom prolong their sojourn there way beyond their original intention. By coming at the right time, you will be able to make the most of it. And by heeding the tips offered above you won't have to splurge on the trip too much while still getting the best discount business class flights to Thailand.
Top Destinations for Business Class and First Class Travel in 2024
Rome, Yangon, Lucerne, Frankfurt, Tokyo, Edinburgh, Dubai, Paris, Bangkok, Johannesburg, Budapest, Osaka, Taipei, Brussels, Stockholm, Barcelona, Amsterdam, Athens, Berlin, Helsinki, Vienna, Brisbane, Reykjavik, Venice, Guangzhou, Perth, Milan, Seoul, , Glasgow, Madrid, Munich, Nice, Beijing, Dusseldorf, Iceland, Cairo, Melbourne, Moscow, Shenzhen, Shanghai, Nuremberg, Spain, France, Germany, Italy, Sweden, Switzerland, Singapore, Tel Aviv, Israel, Norway
Cheap First Class will take you to London, Paris, Amsterdam, New York or Hong Kong cheap! Get to the global capital destinations easily and forget about the overly-priced services of the vast majority of air flight companies online! Save up to 70% of your money with Cheap First Class luxury travel!
Cheap First Class is Your Reliable Luxury Travel Partner
Travel with confidence, plan your luxury air trip, find the cheapest first class and business class flight deals and book great value fares to 60+ destinations with Cheap First Class!
Need help with your trip? Here are answers to FAQs for all your travel!