Tokyo is the city of contrasts. This is the place where traditions not just coexist with pop culture, but make a perfect blend together. This is the place, where ancient temples neighbour on modern karaoke bars, where blossomed cherry trees and sparkling Sumida River create a unique and unforgettable atmosphere, that no one is ever able to forget. In other words, this is an awesome city that you should visit at least once in a lifetime.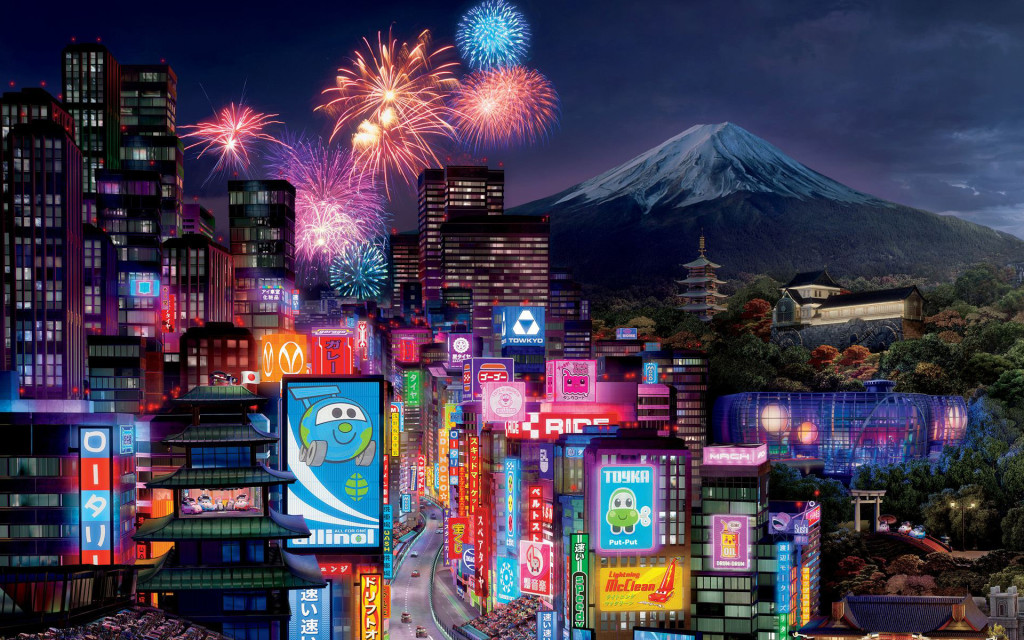 Tokyo Metropolis is the capital of Japan. The population of the city is 37 million people which makes it the second largest urban area in the world. This huge and highly-developed metropolis has successfully combined traditions of ancient Japan and high-tech vision of the future. This unique combination is undoubtedly one of the most peculiar features of Tokyo.
While looking at this huge and bustling city, it is difficult to imagine that it used to be a small fishing village. Today,Tokyo is the metropolitan center of Japan, and also its educational business, cultural and government center.
Why Fly First Class to Tokyo?
Every district of this metropolis has its unique features. Thus, Chiyoda district is famous for shrines and Imperial gardens located there; Akihabara or "Electric Town" houses numerous stores, selling high-end electronic devices; Shibuya is a famous shopping and eating centre that is especially popular among the youth, and Asakusa is known for its numerous temples.
Whatever district you visit, you will enjoy amazing architectural buildings, among which is Tokyo Sky Tree – the tallest building in the world, edgy designer boutiques and utopian mega-malls. Skyscrapers will also not leave you indifferent. If you want to admire the beauty of the city, just stand atop one of these skyscrapers.
Tokyo is the city of future, but at the same time, its history and old traditions are traced virtually everywhere. The traces of the shogun's capital are seen in the cherry blossoms, at sumo tournaments and on the kabuki stage. This modern city with all its contemporary buildings is built on the old patterns. Huge skyscrapers coexist with wooden shanty bars, located in the shadow of the quiet alleys. Alongside the most popular electronic stores and exquisite boutiques one will find shops, offering handicrafts, made the same way as many centuries ago.
What to Visit in Tokyo?
There is no need saying that the city is crammed with interesting sights. These sites are numerous and even one week is not enough to see them all. If you happen to visit the capital of Japan, you first of all need to see: Sensō-ji – most visited Tokyo's temple famous for its golden image of Kannon (the Goddess of Mercy) and Tokyo National Museum, exhibiting the world's largest collection of Japanese art, including samurai swords, Buddhist sculptures, gorgeous kimonos and ancient pottery. Also get on the top of the Tokyo Tower that gives an impressive view of the city. An absolute must for the first time visitors is a riverboat cruise that allows observing most of Tokyo's landmarks.
However, Tokyo is attractive not only for tourists, but for business persons as well. The city hosts lots of International companies and therefore is an important business hub. Tourists and business persons arrive to Narita Airport – the main Tokyo's international getaway.
Get the Best First Class Flight to Tokyo: Affordable Cost
If you are looking for the most comfortable way of getting to the Japan's capital, opt for first or business class flights. By choosing a premium class flight you will arrive relaxed and with no signs of tiredness, usual for long-haul flights. With Cheap First Class you will discover all the benefits of affordable premium class flights. Just submit your requirements and you will be offered the lowest airfares on business and premium class flights to Tokyo and other cities around the world.
Top Airlines to Fly First Class to Tokyo