SPECIAL OFFER TO Denmark

Business Class to Denmark

Price: $6964
Now: $2674

First Class to Denmark

Price: $8678
Now: $3489
Cheap First & Business class to Denmark. Last Minute Deals
If you plan to visit Denmark to visit the Lego Headquarters in Billund, take your kids to a Scandinavian version of the Disneyland Tivoli Gardens or visit the Hans Christian Andersen Museum in Odense, business class flights to Denmark are a great start to the journey.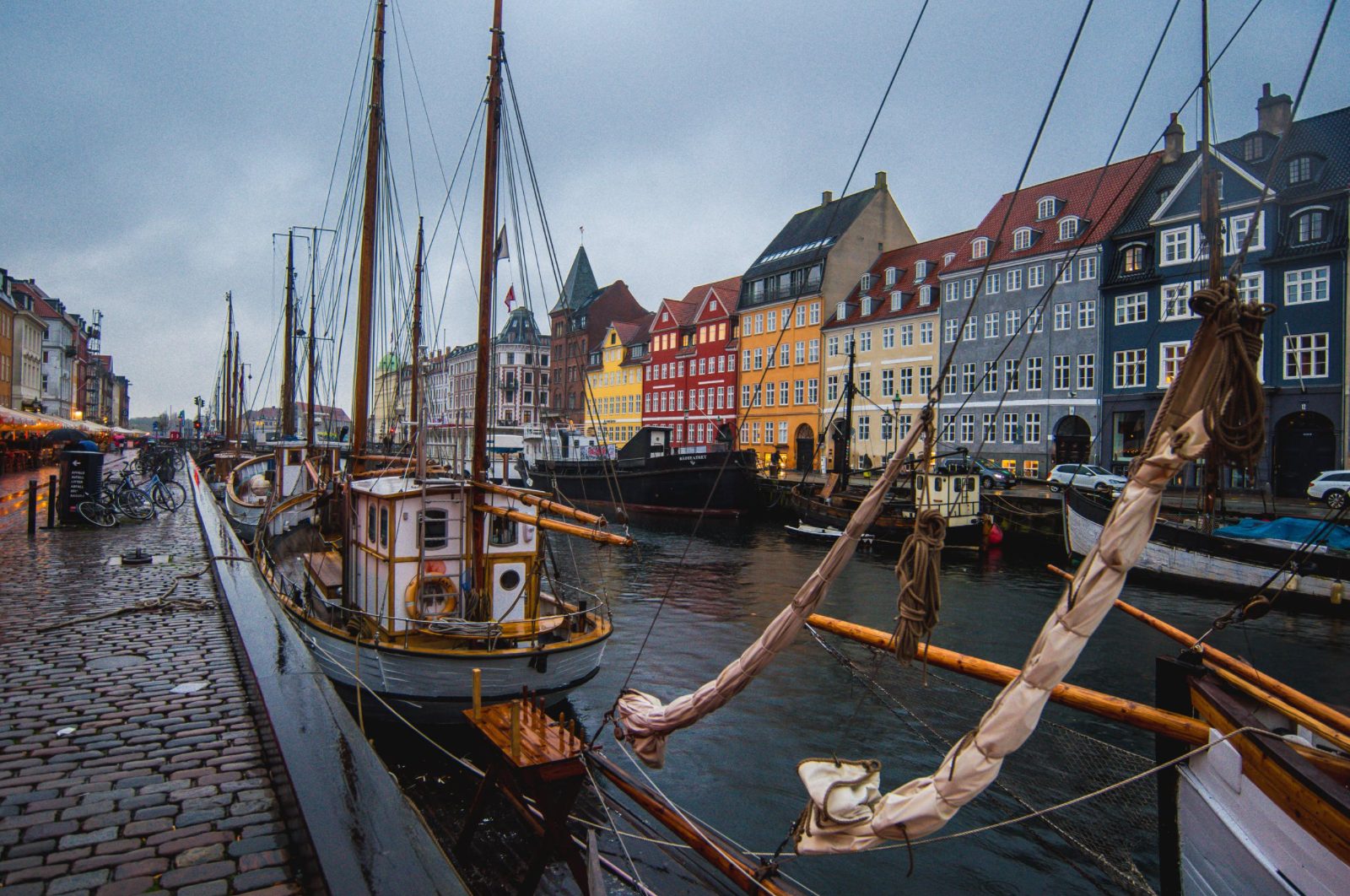 Those leisure travellers, who are blessed with the date flexibility are in for a lottery with the highest ratio of lucky draws: last minute Business Class to Denmark. The easier you pack your stuff and go, the more likely it is, that your business class flight is going to be just slightly above the economy.
Denmark is located on the Jylland (AKA Jutland) peninsular and a plethora of islands, which are so many [1419], that they don't even bother to name them much really [only 1 in 3 islands has a name] and only 5% of them are inhabited.
For those crazy about the Nordic Noir genre, "The Bridge" TV series is indeed half Danish. With 8,6 stars in IMDb ratings, the 4 series of the Bridge proved to be a hit broadcasted to 100+ countries. Nordic Noir Tours is a constant revenue stream into the economy of the country, where tourists can walk those pavements previously generously covered with blood. Tomato juice, OK.
First Class & Business class benefits: the USA to Denmark
A savvy traveler knows just how tiresome a Transatlantic flight can get in economy class. Your productivity on a business meeting may be reduced to zero after a crammed night with minimal leg space and a neighbor snoring right into your ear. Nor is it an ideal beginning to vacation either.
Why do people prefer business class or spoil their family to a first class flight? The reasons are multiple:
Quality of sleep. This is our number one value add, as you virtually have a better sleep in your private cabin, which your seat turns into for the night than you could have at home. You wake up refreshed and ready for the new day.
Overwhelming comfort: from priority boarding, waiting time on the luxury lounges and thought-through designer amenities, the comfort manifests itself in multiple aspects for business class guests.
Heavenly food. Yes, the epithet is just too predictable, but it cannot be more precise. Menu for the first class passengers undergoes a lengthy R&D process performed by the world's top chefs so that the savviest guests are pleasantly surprised. Ingredients couldn't be fresher with suppliers fighting for contracts to deliver the crispiest lettuce and veg. On top of that, for the aesthetically demanding individuals, fine chinaware is but a bare minimum of the dining experience in the sky.
Best Airports in Denmark.
Denmark has 3 main international airports:
Copenhagen Airport, Kastrup (CPH): 30 million passengers per year
The country's biggest airport and one of the biggest in the Scandinavia region, it also serves as the main hub for SAS airlines. The airport operates domestic, European and International flights, offering several options with different carriers in the transatlantic offering.
The airport features 8 lounges with different agreements in place for each, so it is best to enquire with your carrier which of these relaxation areas are awaiting for you according to the business class ticket.
Billund Airport (BLL): 3 million passengers per year
The airport flies to every major European destination and even has some routes to Beirut and Monastir.
King Amlet waiting lounge traditionally offers to the eligible guests the business zone with Wi-Fi connection, refreshments and meeting facilities for private talks with business partners on the fly.
Aalborg Airport (AAL): 1,5 mln
Offering direct flights to London, Barcelona, Dublin, Majorca, Amsterdam among other routes. Slightly more than half of the flights from this airport are domestic, 33% are international with the remainder belonging to chartered flights.
Aalborg Airport Lounge is accessible to KLM and Air France business class passengers and Flying Blue Gold and Platinum members.
Top 5 Airlines That Fly First & Business Class To Denmark
The direct flights to the USA are offered by SAS – from New York and Washington alike. But the cheap Business Class to Denmark is almost guaranteed if you are ready to suffer all that luxury with 1 or 2 stops on the way.
Then you are looking into an endless menu of options and can focus on the loyalty program of your choice, inclusive these carriers:
CheapFirstClass.com – a reliable travel agent
By choosing our travel agent services, you are choosing a partner acutely aware of your choices as a customer. We are devoted to keeping you happy with the rates and the service flight after flight again.
The global booking systems and access to live updates in rates empower us to keep growing our base of loyal customers – the loyalty that we keep deserving with every ticket.
Let us know if you are up for last minute first class flights to Denmark – the more flexible you are with timing, the better deal we can offer.
How to Find Tickets on CheapFirstClass.com
Cheap first class to Denmark is not a dream for our clients. Join this travel-savvy league by:
calling our deal-hungry agent: 8008182451
filling out the business class and first class flight form.
Recently Sold Business Class Flights to Denmark
BOS
Boston
→
EUROPE
Denmark
Business Class
$2,725
DFW
Dallas
→
EUROPE
Denmark
Business Class
$2,935
ATL/KATL
Atlanta
→
EUROPE
Denmark
Business Class
$2,925
DEN/KDEN
Denver
→
EUROPE
Denmark
Business Class
$2,925
JFK
New York
→
EUROPE
Denmark
Business Class
$2,814
SFO
San Francisco
→
EUROPE
Denmark
Business Class
$2,955
LAX
Los Angeles
→
EUROPE
Denmark
Business Class
$2,972
ORD
Chicago
→
EUROPE
Denmark
Business Class
$2,963