SPECIAL OFFER TO OSAKA

Business Class to Osaka

Price: $6554
Now: $2674

First Class to Osaka

Price: $8578
Now: $3389
Cheap Business Class & First Class Flights to Osaka, Japan
Osaka is the third largest city in Japan. Founded in 700, the city of Osaka was originally called Naniwa.
The main attraction of Osaka that sees thousands of tourists daily is a castle built on the site of the once-existing monastery of Ishiyama Honganji. Today, the castle houses a museum where visitors can find out more about the life and culture of the samurai, as well as learn interesting facts from the history of the centuries-old reign of the Tokugawa clan.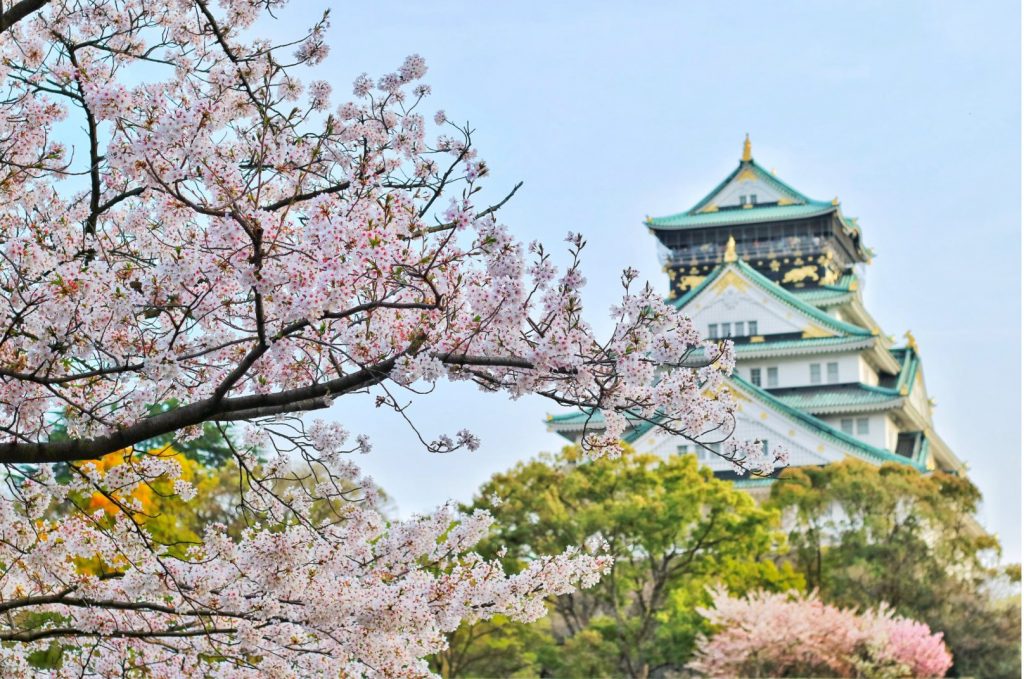 The world-famous multi-storey Kaiyukan aquarium that houses tens of thousands of animals from 470 species of the ocean fauna is located in Osaka. Be sure to visit it – we are sure the aquarium will make an indelible impression on you!
The most attractive season from the point of view of tourism in Osaka is spring, when the sakura trees are in bloom.
Airports in Osaka
Kansai International Airport, a large-scale complex with many terminals, built according to the design of Renzo Piano on an artificial island, lies near Osaka (50 km). You can reach it by public transport, as well as by taxi. The locals call the airport Itami, since most of it is located on the territory of a city with the same name. This is one of the world's oldest airports (it was opened in the distant 1939), where both domestic and international flights are carried out.
Top-3 Airlines with Great Business Class to Osaka
To get from the USA to the Itami airport, you can catch a cheap business class to Osaka flight from the following air carriers:
In particular, flying cheap first class to Osaka from Los Angeles takes from 15 hours (if you get a direct ticket) and up to 60 hours (with 1-2 transfers, depending on the flight and the chosen airline).
Why Buy Tickets with CheapFirstClass.com?
CheapFirstClass is a very convenient and intuitive service for finding and booking the cheapest business class flights to Osaka. You can find the current offers from the most famous carriers. CheapFirstClass users get the opportunity to quickly analyze the current ticket prices in order to select and book the most acceptable option. Thus, you can save up to 72% of the original ticket price – for example, by purchasing last minute first class tickets to Osaka.
Recently Sold Business Class Flights to Osaka
BOS
Boston
→
KIX
Osaka
Business Class
$2,905
DFW
Dallas
→
KIX
Osaka
Business Class
$2,955
ATL/KATL
Atlanta
→
KIX
Osaka
Business Class
$2,945
DEN/KDEN
Denver
→
KIX
Osaka
Business Class
$2,975
JFK
New York
→
KIX
Osaka
Business Class
$2,826
SFO
San Francisco
→
KIX
Osaka
Business Class
$2,815
LAX
Los Angeles
→
KIX
Osaka
Business Class
$2,955
ORD
Chicago
→
KIX
Osaka
Business Class
$2,963
How to Find Tickets on Cheap First Class?
To find and book a ticket for last minute business class to Osaka, you need to fill a form with the points of departure and arrival, preferred dates for the flight, and also enter your identification data (first name, last name, email and mobile phone number). After a few seconds, you will receive a full list of current offers from the best carriers.
Business Class Lounge
KIX Airport Lounge is the perfect place to relax between flights, flip through Japanese manga, eat, take a shower or take care of urgent business matters using your laptop and Wi-Fi. The atmosphere is pleasant and relaxing, complete with all the necessary attributes of comfort: ergonomic adjustable seats, comfortable tables, and air conditioning. Note that all the amenities in the lounge areas are available 24/7.
Things To Do In Osaka
Osaka is considered the capital of the national theater of bunraku, so if you plan to visit this city in January, April, June, August and November, be sure to check out the local puppet theater. In the other months, the troupe tours other cities of Japan.
You can see Osaka from a bird's eye view from the observation deck of the Umeda Sky Building skyscraper, located at 173 meters above ground.
Another, no less interesting attraction is Universal Studio amusement park where all the rides are based on the themes of famous movies from Universal Studios, and where you can find a giant Ferris wheel 100 meters in diameter.
Those who love passive recreation will like Osaka as well. This is the home of the Spa World health center, where you can learn about the bathing and even medical traditions of the countries in the Middle East, Asia and Europe. Hot water is supplied to the baths from a depth of 900 meters.
And, finally, those who wish to experience local traditions will be interested in attending a holiday in the Shitenno-ji temple (held annually on April 22), as well as the Tenjin festival (also an annual event that takes place over two days: July 24 and 25).
Top Destinations for Business Class and First Class Travel in 2021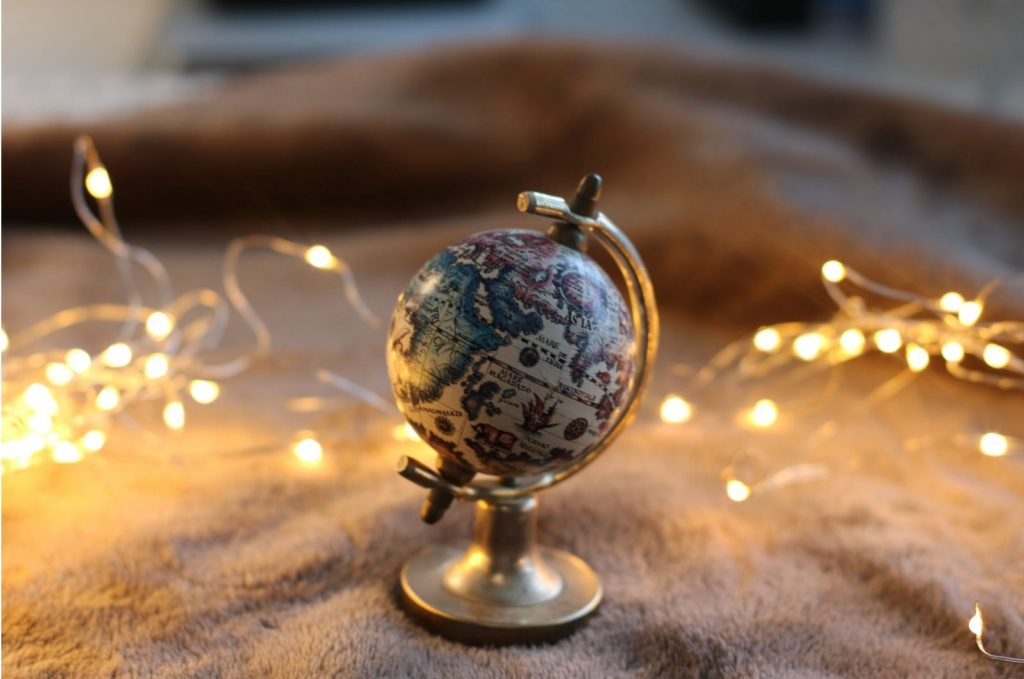 Rome, Yangon, Lucerne, Frankfurt, Tokyo, Edinburgh, Dubai, Paris, Bangkok, Johannesburg, Budapest, Osaka, Taipei, Brussels, Stockholm, Barcelona, Amsterdam, Athens, Berlin, Helsinki, Vienna, Brisbane, Reykjavik, Venice, Guangzhou, Perth, Milan, Seoul, Glasgow, Madrid, Munich, Nice, Beijing, Dusseldorf, Iceland, Cairo, Melbourne, Moscow, Shenzhen, Shanghai, Nuremberg, Spain, France, Germany, Italy, Sweden, Switzerland, Singapore, Tel Aviv, Israel, Norway
Cheap First Class will take you to London, Paris, Amsterdam, New York or Hong Kong cheap! Get to the global capital destinations easily and forget about the overly-priced services of the vast majority of air flight companies online! Save up to 70% of your money with Cheap First Class luxury travel!
Cheap First Class is Your Reliable Luxury Travel Partner
Travel with confidence, plan your luxury air trip, find the cheapest first class and business class flight deals and book great value fares to 60+ destinations with Cheap First Class!
Need help with your trip? Here are answers to FAQs for all your travel!