SPECIAL OFFER TO Vienna

Business Class to Vienna

Price: $6644
Now: $2774

First Class to Vienna

Price: $8558
Now: $3459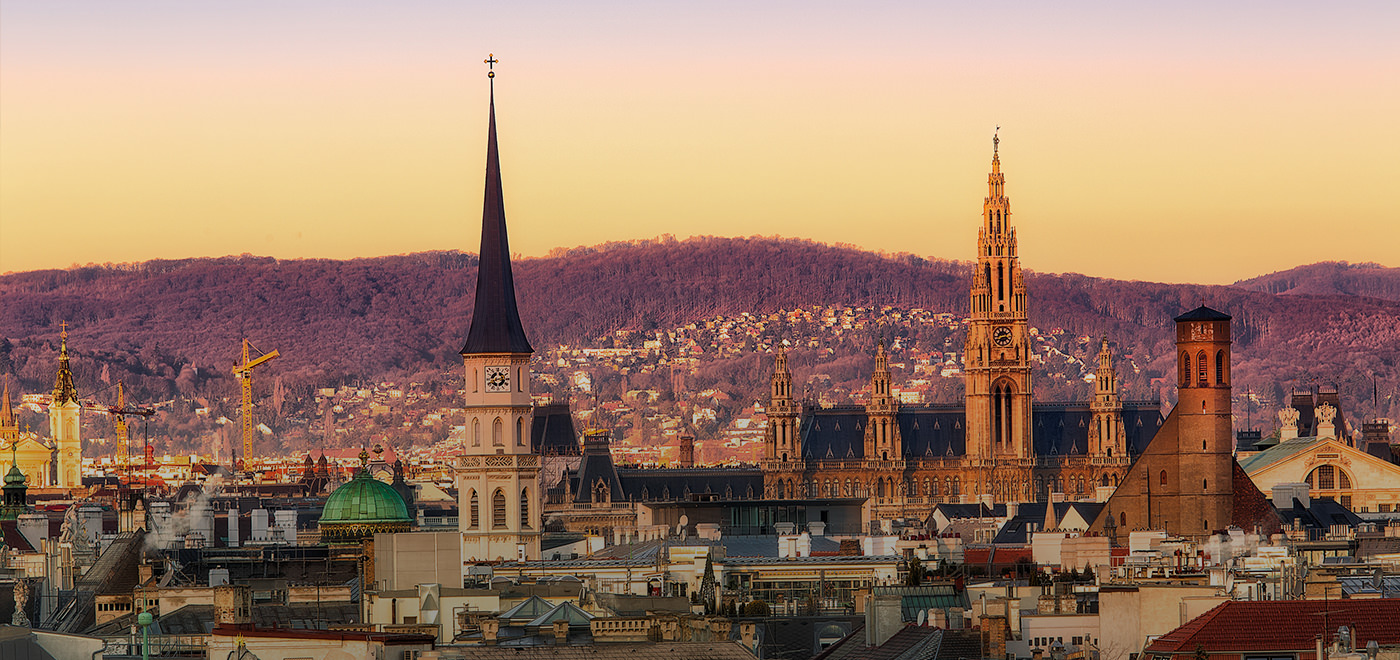 Why Visit Vienna?
When you are planning your trip to Europe, popping into Vienna might be a good idea. Being one of the oldest European cities, it offers tourists a lot of fascinating stories and mysteries to explore. Vienna is the heart of Europe, the place where you can make yourself familiar with the true spirit of Austria. Besides, the city ranks third in the list of the world's most innovative cities.
When in Vienna, you should also see its fascinating parks and recreational areas; the city has more than 250 imperial parks. However, if you prefer traveling with comfort, choosing business class flights to Vienna is the best solution for you.
Airports in Vienna
The city has only one airport, Vienna International Airport, situated in Schwechat (35 km from the city center). It is the biggest airport in this country, and it serves domestic and international flights. If you are flying from abroad, you'll land there.
Top 3 Airlines with Great Business Class to Vienna
So, you are planning your weekend trip with last-minute business class to Vienna. Now, you need to explore the offers and choose the airline offering the lowest prices and the most comfortable cabins. We do our best to provide you with the latest information about cheap business class to Vienna. Have a look at the below-listed airlines; they offer the most comfortable experience:
With the luxury services of these carriers, you'll arrive at your destination relaxed and ready for adventures.
Why Book and Buy Tickets with Cheap First Class?
Considering the number of ticket booking services available, you probably want to know more about our benefits and features. Our key objective is to ensure your comfort during your journeys. Our mission is to deliver reasonably priced and top-quality services. With us, you'll get your last-minute first class tickets to Vienna at the lowest possible price.
Here are the key benefits of our service:
We are ready to answer your questions at any time;
We have the lowest prices for the first class to Vienna;
We work with reliable carriers.
We'll find your tickets to Vienna saving up to 60% of their original price.
How to Find Business Class Tickets on Cheap First Class
To book the desired ticket, you just need to complete the order form on our website, and that's it! Our support team will process your order and present you with the best flight options.
Business Class Lounge
When you land at Vienna International Airport, you'll have an opportunity to visit an airport lounge – the area where you can relax between the flights. All business class passengers can access this zone for free. This is the place where you can enjoy free meals, drinks, and high-speed WiFi.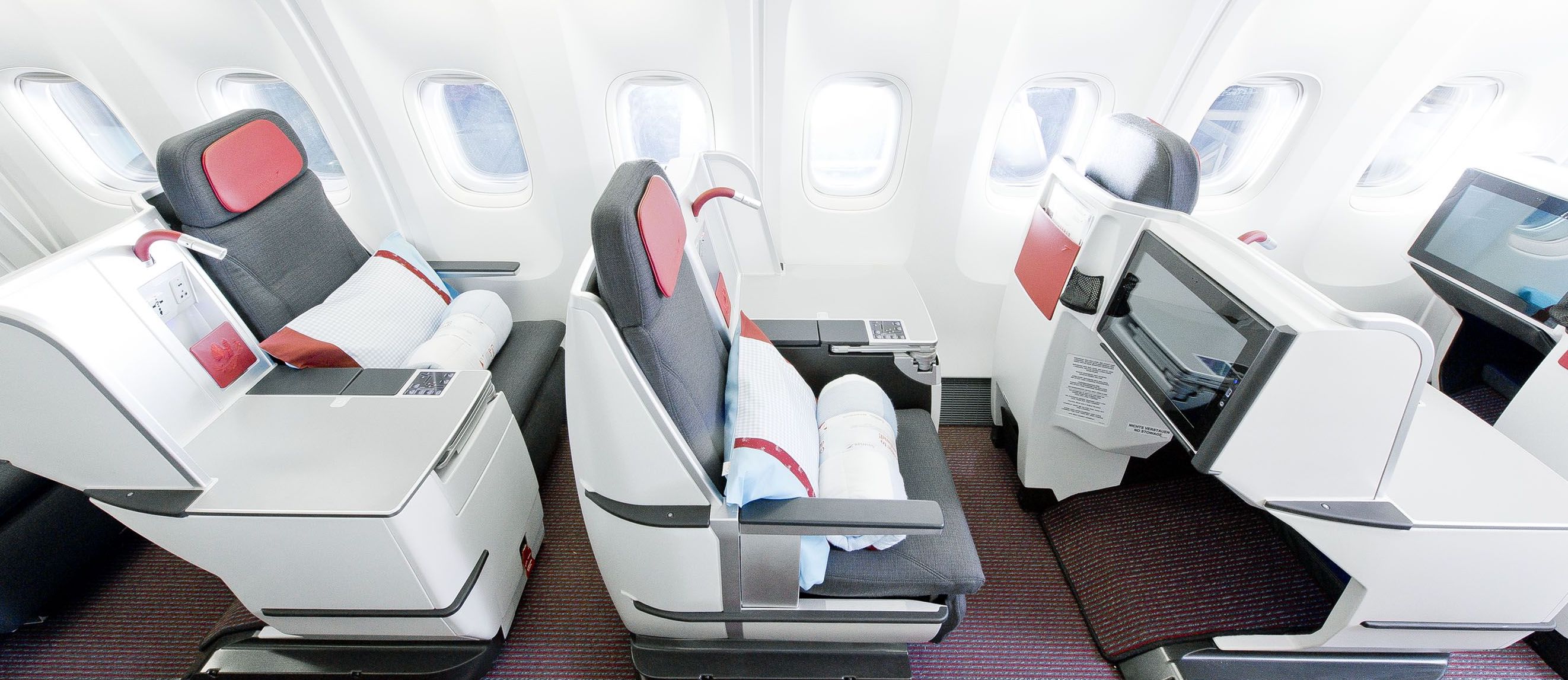 Recently Sold Business Class Flights to Vienna
BOS
Boston
→
VIE
Vienna
Business Class
$2,905
DFW
Dallas
→
VIE
Vienna
Business Class
$2,955
ATL/KATL
Atlanta
→
VIE
Vienna
Business Class
$2,945
DEN/KDEN
Denver
→
VIE
Vienna
Business Class
$2,975
JFK
New York
→
VIE
Vienna
Business Class
$2,806
SFO
San Francisco
→
VIE
Vienna
Business Class
$2,845
LAX
Los Angeles
→
VIE
Vienna
Business Class
$2,705
ORD
Chicago
→
VIE
Vienna
Business Class
$2,773
Things to Do in Vienna
When in Vienna, you should visit as many places of interest as possible. Vienna is an old city, so you'll find a number of historical buildings with imperial architecture there.
The city is also considered to be the capital of music; many well-known musicians and composers were born there. If you have enough time, book tickets to the Viennese State Opera or Philharmonic. Music is a part of the city; you'll definitely enjoy the performance.
The city has more than 100 museums that have famous collections of popular artists. If you want to know more about the history of the city, you should definitely pop into the Albertina Museum.
When walking around the city streets, you'll see its incredible squares, castles and historical avenues. Vienna cuisine and a broad selection of coffee houses won't leave you indifferent too. There are many luxurious restaurants for any taste and budget.
CheapFirstClass.com will care about your convenience!
Top Destinations for Business Class and First Class Travel in 2021
Rome, Yangon, Lucerne, Frankfurt, Tokyo, Edinburgh, Dubai, Paris, Bangkok, Johannesburg, Budapest, Osaka, Taipei, Brussels, Stockholm, Barcelona, Amsterdam, Athens, Berlin, Helsinki, Vienna, Brisbane, Reykjavik, Venice, Guangzhou, Perth, Milan, Seoul,Glasgow, Madrid, Munich, Nice, Beijing, Dusseldorf, Iceland, Cairo, Melbourne, Moscow, Shenzhen, Shanghai, Nuremberg, Spain, France, Germany, Italy, Sweden, Switzerland, Singapore, Tel Aviv, Israel, Norway
Cheap First Class will take you to London, Paris, Amsterdam, New York or Hong Kong cheap! Get to the global capital destinations easily and forget about the overly-priced services of the vast majority of air flight companies online! Save up to 70% of your money with Cheap First Class luxury travel!
Cheap First Class is Your Reliable Luxury Travel Partner
Travel with confidence, plan your luxury air trip, find the cheapest first class and business class flight deals and book great value fares to 60+ destinations with Cheap First Class!
Need help with your trip? Here are answers to FAQs for all your travel!