SPECIAL OFFER TO Stockholm

Business Class to Stockholm

Price: $6454
Now: $2574

First Class to Stockholm

Price: $8478
Now: $3189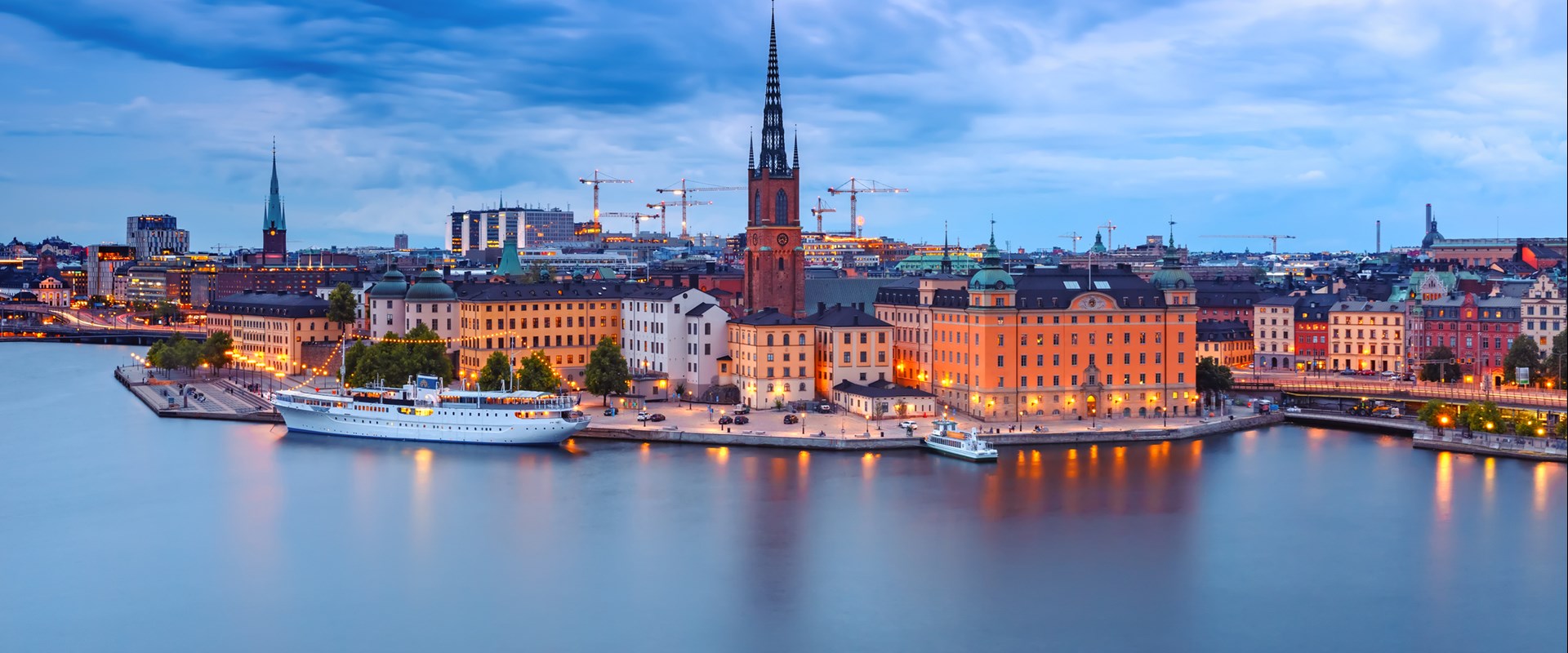 Cheap Business Class & First Class Flights to Stockholm [2023]
Have you ever been to Stockholm? Looking to get Cheap Business Class Flights to Stockholm and the best last minute deals in 2021?
This fantastic city lies on 14 islands connected with beautiful bridges, so it is often called the Venice of the North. At the same time, Stockholm has its own unique atmosphere of peace and style.
Stockholm impresses new visitors with medieval buildings, vintage stores, and parks. Water canals make this city even more picturesque, emphasizing its gorgeous architecture. You can spend hours here, walking, riding a bike, or enjoying a boat trip.
If you are considering visiting this majestic city, you can fly here from almost any place in the world. And we will gladly help you with last minute cheap first class tickets to Stockholm.
Things to Do in Stockholm
Stockholm is a fantastic city that offers numerous beautiful corners to explore and interesting places to visit. You won't be able to discover all its secrets even if you have a month; however, there are some things you simply can't miss.
Here is a small "to do" list:
visit Stortoget, one of the oldest squares in Stockholm, to enjoy a hot chocolate with traditional cinnamon rolls;
explore Djurgården, the island with green woodland trails and numerous museums;
go shopping at the local vintage stores – there are a lot of them in Södermalm;
stop by a local restaurant to taste Swedish cuisine;
watch the sunset from the Skinnarviksberget hill.
Airports in Stockholm with Business Class Lounges
There are two big airports in Stockholm's neighborhood. Stockholm Arlanda is situated 40 km north of the city and is used by most international airline companies. This is the largest airport in Sweden, processing over 20 million passengers each year.
The second airport in Stockholm, Bromma, is located only 9 km west of the city center and serves mainly domestic flights.

Top 3 Airlines to Fly Business Class to Stockholm
Arlanda Airport is used by numerous international carriers, and many of them are on the top of the world's best airlines list.
The best companies serving business class flights to Stockholm:
Turkish Airlines covers over 280 destinations, offering fantastic service and the best airline lounges in the world;
Delta Air Lines – another giant carrier that is perfect for transatlantic flights because their planes are equipped with extremely comfortable business class seats;
Emirates – they have the largest wide-body fleet in the world that features amazing business class cabins.
Business Class Lounge
There is an amazing SAS business class lounge in Arlanda Airport. It is designed to satisfy the visitors' every need, including providing them with beverages, snacks, and newspapers. Notice that to access this lounge you need to travel with a certain airline such as Emirates or have a Priority Pass card.
Recently Sold Business Class Tickets to Stockholm
BOS
Boston
→
STOC
Stockholm
Business Class
$2,905
DFW
Dallas
→
STOC
Stockholm
Business Class
$2,955
ATL/KATL
Atlanta
→
STOC
Stockholm
Business Class
$2,945
DEN/KDEN
Denver
→
STOC
Stockholm
Business Class
$2,975
JFK
New York
→
STOC
Stockholm
Business Class
$2,846
SFO
San Francisco
→
STOC
Stockholm
Business Class
$2,845
LAX
Los Angeles
→
STOC
Stockholm
Business Class
$2,945
ORD
Chicago
→
STOC
Stockholm
Business Class
$2,943
Why Buy Business Class Tickets with Cheap First Class?
Interested in flying business class or first class tickets but hesitate that you can't afford it? With Cheap First Class you can enjoy traveling with the leading world's airlines and minimize your expenses. We use special algorithms that compare different offers, providing you with the most advantageous deal to save up to 72% of the retail price. On top of that, we collaborate with numerous airline companies, so you can get even last minute business class deals to Stockholm with no problem.
How to Find Tickets on Cheap First Class
It has never been so easy to find the best flight offer. You don't need to browse different websites comparing prices – we will do it for you. So, if you want to fly first class to Stockholm for an affordable price, fill in the request form on our website or contact us at 1-800-818-2451.
Conclusion
Instead of dreaming about a great vacation you could have been on the plane to the Venice of the North right now! Just choose a date and contact us to get a ticket for a cheap business class to Stockholm.
Top Destinations for Business Class and First Class Travel in 2021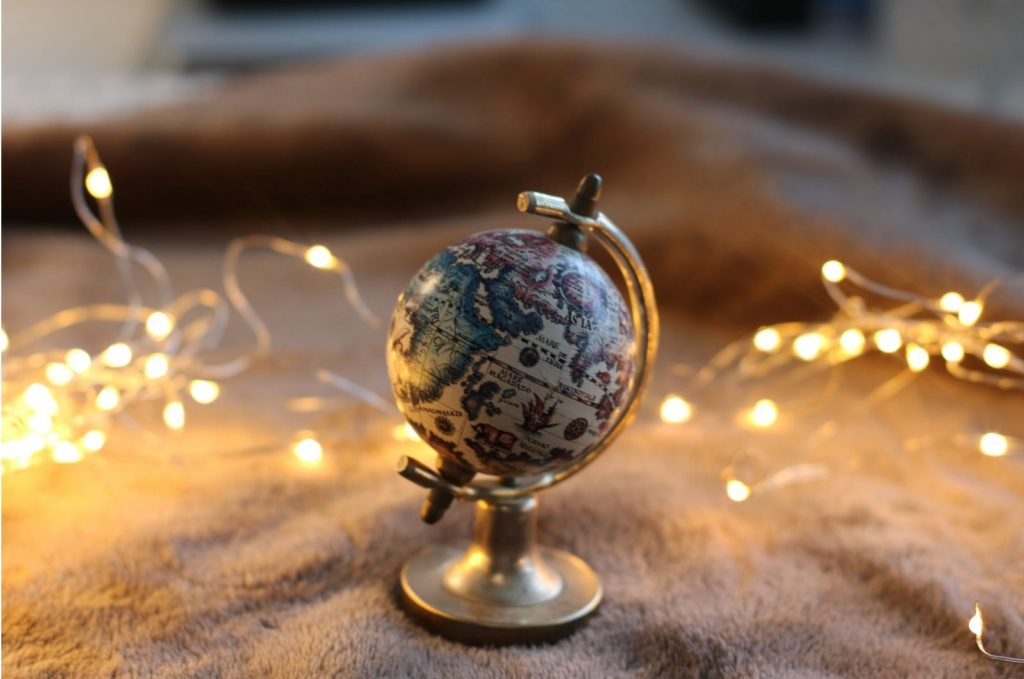 Rome, Yangon, Lucerne, Frankfurt, Tokyo, Edinburgh, Dubai, Paris, Bangkok, Johannesburg, Budapest, Osaka, Taipei, Brussels, Stockholm, Barcelona, Amsterdam, Athens, Berlin, Helsinki, Vienna, Brisbane, Reykjavik, Venice, Guangzhou, Perth, Milan, Seoul, Glasgow, Madrid, Munich, Nice, Beijing, Dusseldorf, Iceland, Cairo, Melbourne, Moscow, Shenzhen, Shanghai, Nuremberg, Spain, France, Germany, Italy, Sweden, Switzerland, Singapore, Tel Aviv, Israel, Norway
Cheap First Class will take you to London, Paris, Amsterdam, New York or Hong Kong cheap! Get to the global capital destinations easily and forget about the overly-priced services of the vast majority of air flight companies online! Save up to 70% of your money with Cheap First Class luxury travel!
Cheap First Class is Your Reliable Luxury Travel Partner
Travel with confidence, plan your luxury air trip, find the cheapest first class and business class flight deals and book great value fares to 60+ destinations with Cheap First Class!
Need help with your trip? Here are answers to FAQs for all your travel!