SPECIAL OFFER TO Seoul

Business Class to Seoul

Price: $6954
Now: $2774

First Class to Seoul

Price: $8678
Now: $3289
The biggest city in South Korea, Seoul cannot but excite tourists striving for something completely new and unexplored, especially when it comes to getting closer to the whole country's historical heritage.
Airports in Seoul
This metropolis is served by the following airports:
The latter is a military base. If you fly from abroad, you'll probably land at Incheon International airport.
Are you searching for business class flights to Seoul? Our service is ready to provide you with the best options.
Top 3 Airlines with Great Business Class to Seoul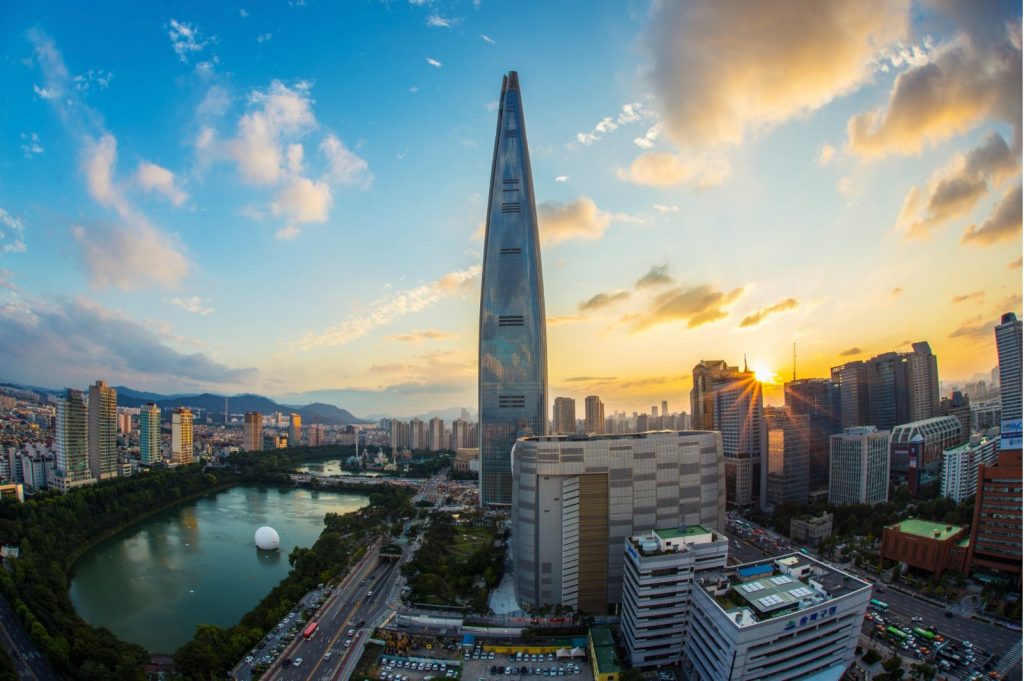 If you are searching for the best options, like last minute cheap first class tickets to Seoul, we recommend considering the following airlines:
AirFrance;
Qatar Airways;
Korean Air.
CheapFirstClass.com is your convenient way to pick tickets for a cheap business class to Seoul.
Why Buy Tickets with CheapFirstClass.com?
It is a pretty long flight from America or Europe. And if you want to really enjoy the trip without spending all your savings, you should book a last minute business class to Seoul via CheapFirstClass.com. We are always here to help you pick the best option at the lowest price.
How to Find Tickets on CheapFirstClass.com?
Just go to our website and indicate dates of your trip, departure and destination locations. We'll process your order and inform you of the best available offers.
Business Class Flights Prices & Our Discounts to Seoul
First Class Flights Prices & Our Discounts to Seoul
Recently Sold Business Class Flights to Seoul
BOS
Boston
→
SEL
Seoul
Business Class
$2,905
DFW
Dallas
→
SEL
Seoul
Business Class
$2,955
ATL/KATL
Atlanta
→
SEL
Seoul
Business Class
$2,945
DEN/KDEN
Denver
→
SEL
Seoul
Business Class
$2,975
JFK
New York
→
SEL
Seoul
Business Class
$2,606
SFO
San Francisco
→
SEL
Seoul
Business Class
$2,745
LAX
Los Angeles
→
SEL
Seoul
Business Class
$2,805
ORD
Chicago
→
SEL
Seoul
Business Class
$2,873
Business Class Lounge
Flying the first class to Seoul, you become a priority passenger – relax in a business class lounge, with its comfortable seats, free meals and WiFi, and even showers.
We'll do our uttermost to make your flight careless, yet unforgettable and help save up to 50% of the original ticket price!
Top Destinations for Business Class and First Class Travel in 2021
Rome, Yangon, Lucerne, Frankfurt, Tokyo, Edinburgh, Dubai, Paris, Bangkok, Johannesburg, Budapest, Osaka, Taipei, Brussels, Stockholm, Barcelona, Amsterdam, Athens, Berlin, Helsinki, Vienna, Brisbane, Reykjavik, Venice, Guangzhou, Perth, Milan, Seoul, , Glasgow, Madrid, Munich, Nice, Beijing, Dusseldorf, Iceland, Cairo, Melbourne, Moscow, Shenzhen, Shanghai, Nuremberg, Spain, France, Germany, Italy, Sweden, Switzerland, Singapore, Tel Aviv, Israel, Norway
Cheap First Class will take you to London, Paris, Amsterdam, New York or Hong Kong cheap! Get to the global capital destinations easily and forget about the overly-priced services of the vast majority of air flight companies online! Save up to 70% of your money with Cheap First Class luxury travel!
Cheap First Class is Your Reliable Luxury Travel Partner
Travel with confidence, plan your luxury air trip, find the cheapest first class and business class flight deals and book great value fares to 60+ destinations with Cheap First Class!
Need help with your trip? Here are answers to FAQs for all your travel!