SPECIAL OFFER TO Moscow

Business Class to Moscow

Price: $7165
Now: $2645

First Class to Moscow

Price: $8676
Now: $3353
Cheap First & Business Class to Moscow. Last Minute Flights
Being home to almost 13 million people, Moscow is the city where most everyone can find something special and fun to enjoy while exploring this world-renowned metropolis. The city has lots of old architecture, modern skyscrapers, legendary museums, restaurants, and art galleries.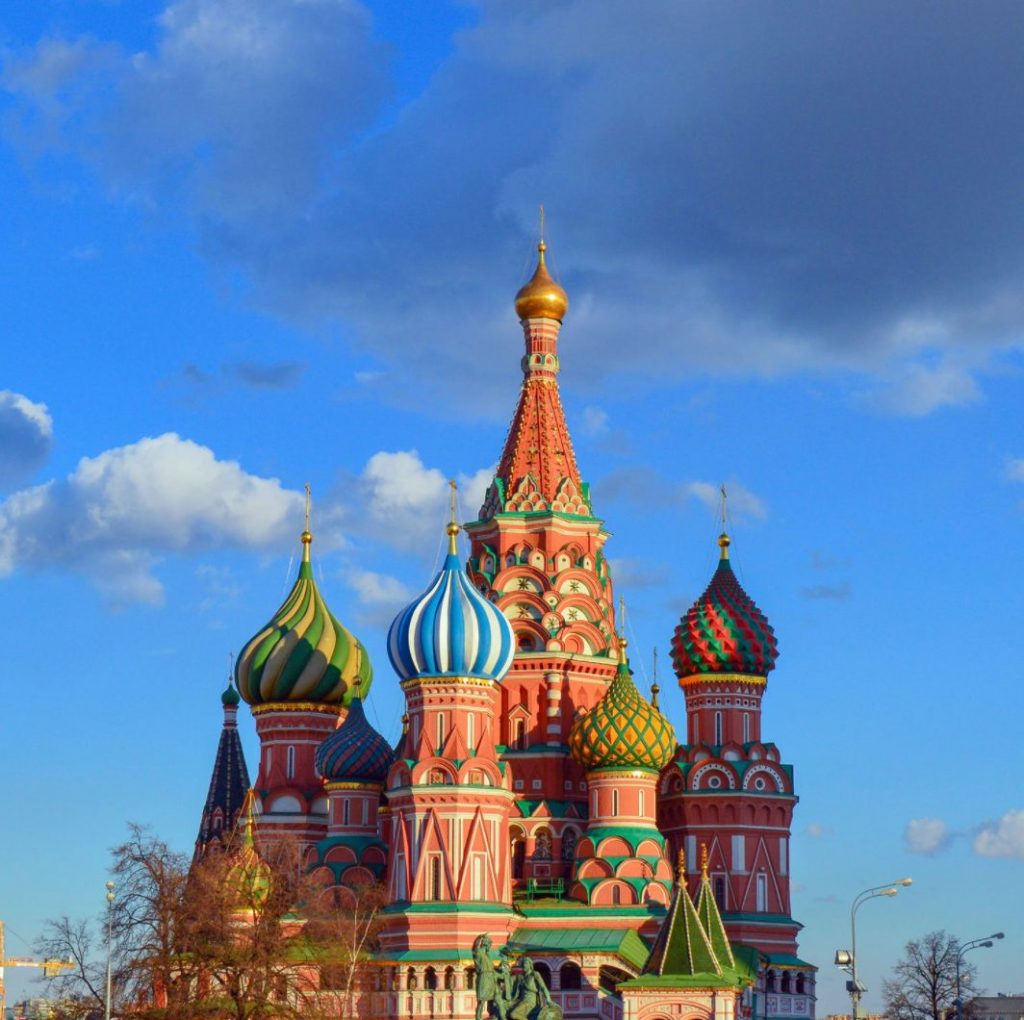 Airports in Moscow
Planning your trip to Moscow, you can choose from three international airports, each situated in different city districts::
Sheremetyevo;
Vnukovo;
Domodedovo.
You can get to any airport by AeroExpress from any station of the Moscow subway. If your primary aim is to travel with comfort, flying the first class to Moscow might be the best, if not the most affordable idea.
Top 3 Airlines with Great Business Class to Moscow
Choosing a particular airline to fly, there are several options with reasonable prices for good, comfortable cabins, like:
With any of these airline companies, you get accessible business class flights to Russia's capital, with the service that will make your flight careless with high convenience.
Why Buy Tickets with CheapFirstClass.com?
Our trusted ticket booking service provides last minute first class tickets to Moscow alongside other flight options at the lowest prices. Book tickets for practically any existing destination online without paying hidden costs!
How to Find Tickets on CheapFirstClass.com?
Booking the last minute business class to Moscow or any other type of tickets has never been so accessible. It'll take you a few minutes to complete the order form on our website – specify the destination, tour dates, and contact information – and you're almost there!
Recently Sold Business Class Flights to Moscow
BOS
Boston
→
MOSC
Moscow
Business Class
$2,930
DFW
Dallas
→
MOSC
Moscow
Business Class
$2,941
ATL/KATL
Atlanta
→
MOSC
Moscow
Business Class
$2,952
DEN/KDEN
Denver
→
MOSC
Moscow
Business Class
$2,874
JFK
New York
→
MOSC
Moscow
Business Class
$2,904
SFO
San Francisco
→
MOSC
Moscow
Business Class
$2,842
LAX
Los Angeles
→
MOSC
Moscow
Business Class
$2,703
ORD
Chicago
→
MOSC
Moscow
Business Class
$2,772
Business Class Lounge
If you are looking for something affordable, cheap business class to Moscow with a dedicated airport lounge is waiting for you. The lounge is a great, functional waiting area with free meals and WiFi.
Top Destinations for Business Class and First Class Travel in 2021
Rome, Yangon, Lucerne, Frankfurt, Tokyo, Edinburgh, Dubai, Paris, Bangkok, Johannesburg, Budapest, Osaka, Taipei, Brussels, Stockholm, Barcelona, Amsterdam, Athens, Berlin, Helsinki, Vienna, Brisbane, Reykjavik, Venice, Guangzhou, Perth, Milan, Seoul, , Glasgow, Madrid, Munich, Nice, Beijing, Dusseldorf, Iceland, Cairo, Melbourne, Moscow, Shenzhen, Shanghai, Nuremberg, Spain, France, Germany, Italy, Sweden, Switzerland, Singapore, Tel Aviv, Israel, Norway
Cheap First Class will take you to London, Paris, Amsterdam, New York or Hong Kong cheap! Get to the global capital destinations easily and forget about the overly-priced services of the vast majority of air flight companies online! Save up to 70% of your money with Cheap First Class luxury travel!
Cheap First Class is Your Reliable Luxury Travel Partner
Travel with confidence, plan your luxury air trip, find the cheapest first class and business class flight deals and book great value fares to 60+ destinations with Cheap First Class!
Need help with your trip? Here are answers to FAQs for all your travel!