SPECIAL OFFER TO Luxembourg

Business Class to Luxembourg

Price: $6979
Now: $2663

First Class to Luxembourg

Price: $8688
Now: $3479
Cheap First & Business Class Flights to Luxembourg
If you ever decide to travel from the USA to Luxembourg, there are some news for you:
There are no direct flights, so with all the unavoidable inconvenience of having to change planes, spoiling yourself with a business class or first class tickets to Luxembourg sounds like a smart idea indeed. Read on for pro tips on how to find cheap Business Class to Luxembourg.
There are roughly only 50 thousand people traveling to Luxembourg from both American continents annually – so stories from such a trip are a solid icebreaker for any type of company.
The entire country is under 2 hours' drive in any direction with the territory of 1000 mi2. Luxemburg, the capital of Luxembourg, serves as one of 3 EU capitals alongside Brussels and Strasbourg and houses the European Court of Justice.
The country has everything to offer to leisure tourists with 130 castles around and business travelers alike: it is for a reason Ikea, Amazon, Pepsi, JPMorgan, FedEx, have their European HQ in Luxembourg.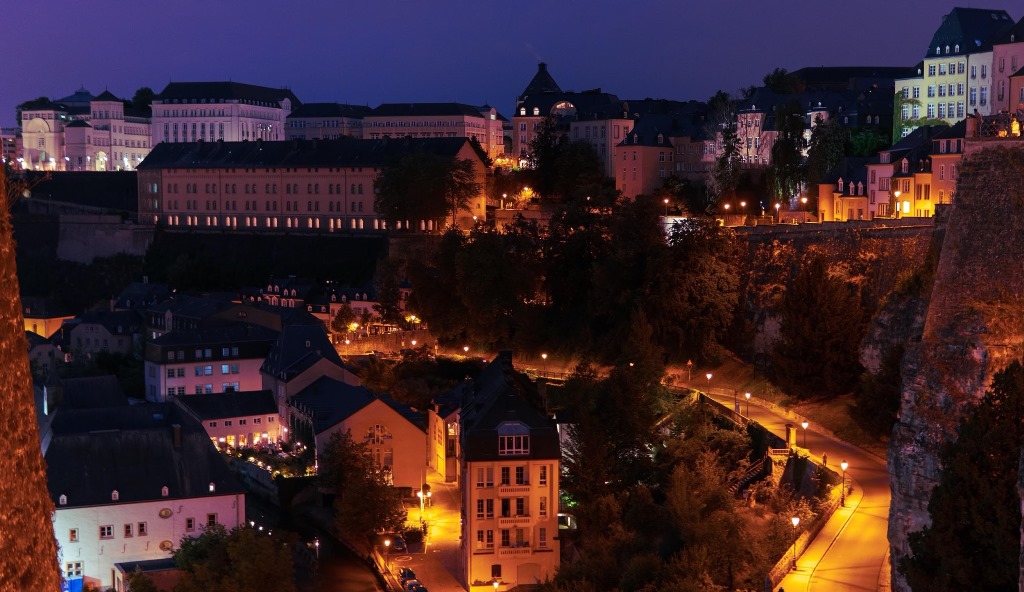 Benefits of First Class & Business class on long haul flights
Both Business class and First class tickets to Luxembourg include access to lounges, which is a bonus for destinations without direct flights, as passengers may get to use these havens of luxury and comfort twice or even 3 times, depending on connecting flights. Priority boarding is another convenience helping to significantly reduce stress while switching to a connecting flight.
Transatlantic long haul flights in an economy class are one of those life endeavors that make you stronger. Not rested or happy, no. Turbulence alone is quite a regular occurrence above the Atlantic Ocean, so those passengers in a position to spend an extra thousand or two get their money worth. These blessed sky travelers enjoy the added privacy and extra space of their cabin with plenty of features of the modern plane seats that convert into a fully-fledged bed at night.
The gourmet menu for the business class travel and above is not only absolutely different but is also served on proper china as opposed to plastic single-use economy class utensils. Sumptuous vegetarian, vegan, gluten-free options are available to pre-order with a day's notice on most of the airlines.
The Airport of Luxembourg
There is only 1 international airport in Luxemburg, called Luxembourg Airport (LUX), formerly Luxembourg Findel Airport, situated just 4 miles from the capital. It's a geographic location in the center of Western Europe propelled to become the 5th largest cargo airport in Europe.
In 2019 the airport reached 4,4 million passengers and accepts 800 flights a week on average.
The Luxembourg airport offers VIP services on top of the business class and First class privileges, which include dedicated VIP transport and easy boarding.

Top 3 Airlines That Fly First & Business Class To Luxembourg
The major airline in the country is Luxair with over 2 million passengers reported for 2019 this is roughly half of the passengers that arrive at Luxembourg airport.
The airline is 3/4th state-owned, runs the fleet of 19 carriers, services 64 destinations and is part of the Miles & More flight loyalty program.
Ryanair and EasyJet also service a few destinations with major national carriers servicing respective European capitals, like London Heathrow for British Airways, Warsaw for LOT, Zurich for Swiss, Istanbul for Turkish airlines and so on.
When it comes to buying business class flights to Luxembourg, passengers' major concern is the transatlantic leg of the flight. With extensive European connections with Luxair, Ryanair and EasyJet options among others, most of the travel time is to be spent on a flight taking travelers across the Atlantic.
Airlines that service transatlantic flights to Luxembourg
Turkish Airlines (JFK-IST-LUX, 16 hours total flight with 2 hours 50 minutes to catch a connecting flight)
Swiss (JFK-ZRH-LUX, 9 hours 45 minutes flight with 55 minutes for connecting flight)
KLM (JFK-AMS-LUX, 9 hours 25 minutes total flight with 1 hour 10 minutes to connect)
Why Buy Tickets with Cheap First Class?
Cheap First Class offers amazing deals for last-minute Business Class to Luxembourg and last minute first class flights to Luxembourg. As an established plane tickets aggregator for the airline industry with access to deep discounts of up to 70% to the world's top airline carriers.
Allow our savvy travel agents to match you with the best deal out there taking into account your given parameters, dates and budgets. We are here to stay, so solicitous customer service and the highest satisfaction index is at the acme of our business concept. We provide the value that our clients return for destination after destination again.
How to Find Tickets on Cheap First Class?
It is in our best interest to provide you with the unrivalled deal out there. We aim to become your personal travel agent for booking business class and first class tickets. Allow us to show how affordable the business class & first class travel to Luxembourg can be.
Call 8008182451 or fill out a quick 7-fields questionnaire to receive your best cheap first class to Luxembourg offer in the inbox.
Recently Sold Business Class Flights to Luxembourg
BOS
Boston
→
LUX
Luxembourg
Business Class
$2,715
DFW
Dallas
→
LUX
Luxembourg
Business Class
$2,945
ATL/KATL
Atlanta
→
LUX
Luxembourg
Business Class
$2,935
DEN/KDEN
Denver
→
LUX
Luxembourg
Business Class
$2,975
JFK
New York
→
LUX
Luxembourg
Business Class
$2,834
SFO
San Francisco
→
LUX
Luxembourg
Business Class
$2,965
LAX
Los Angeles
→
LUX
Luxembourg
Business Class
$2,922
ORD
Chicago
→
LUX
Luxembourg
Business Class
$2,943
Top Destinations for Business Class and First Class Travel in 2021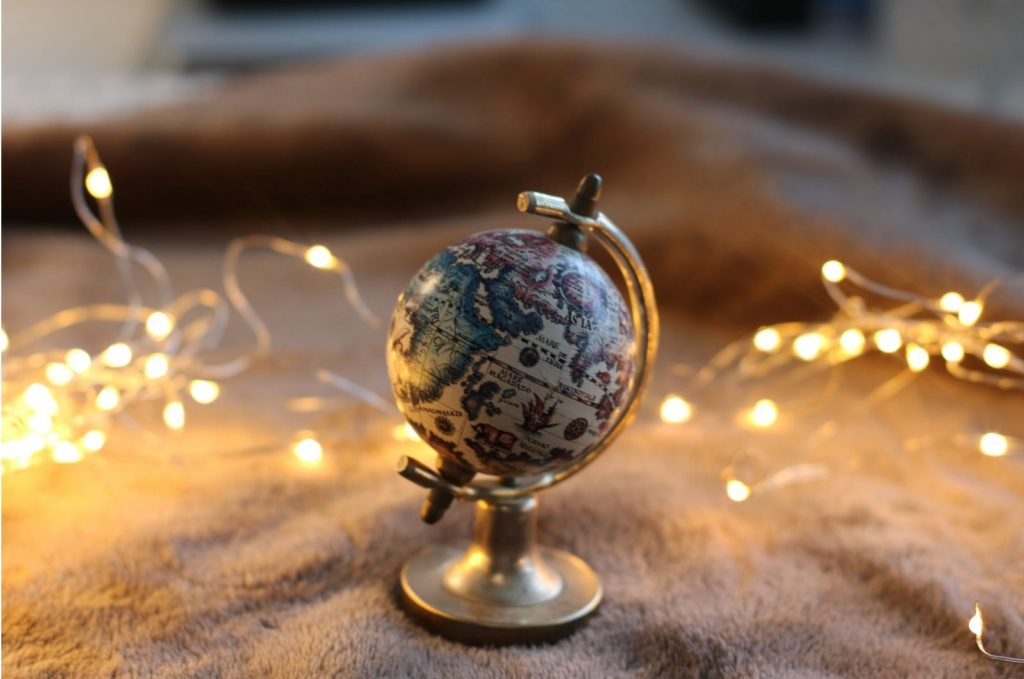 Rome, Yangon, Lucerne, Frankfurt, Tokyo, Edinburgh, Dubai, Paris, Bangkok, Johannesburg, Budapest, Osaka, Taipei, Brussels, Stockholm, Barcelona, Amsterdam, Athens, Berlin, Helsinki, Vienna, Brisbane, Reykjavik, Venice, Guangzhou, Perth, Milan, Seoul, Glasgow, Madrid, Munich, Nice, Beijing, Dusseldorf, Iceland, Cairo, Melbourne,Moscow, Shenzhen, Shanghai, Nuremberg, Spain, France, Germany, Italy, Sweden, Switzerland, Singapore, Tel Aviv, Israel, Norway
Cheap First Class will take you to London, Paris, Amsterdam, New York or Hong Kong cheap! Get to the global capital destinations easily and forget about the overly-priced services of the vast majority of air flight companies online! Save up to 70% of your money with Cheap First Class luxury travel!
Cheap First Class is Your Reliable Luxury Travel Partner
Travel with confidence, plan your luxury air trip, find the cheapest first class and business class flight deals and book great value fares to 60+ destinations with Cheap First Class!
Need help with your trip? Here are answers to FAQs for all your travel!