SPECIAL OFFER TO Dubrovnik

Business Class to Dubrovnik

Price: $6964
Now: $2674

First Class to Dubrovnik

Price: $8678
Now: $3189
Cheap Business Class | First Class Flights to Dubrovnik [2023]
Dubrovnik is a city in Croatia that used to carry the name Ragusa previously and is known today as one of the most popular Mediterranean resort destinations of the world. The region of the city was included in the UNESCO World Heritage list of sights.
Why Visit Dubrovnik, Croatia?
Tourists that are visiting the Mediterranean for their first time ever will be especially astounded by the landscapes and vivid architecture. Dubrovnik also served as a film set for some Game of Thrones episodes – the resort is a real-life prototype for the King's Landing.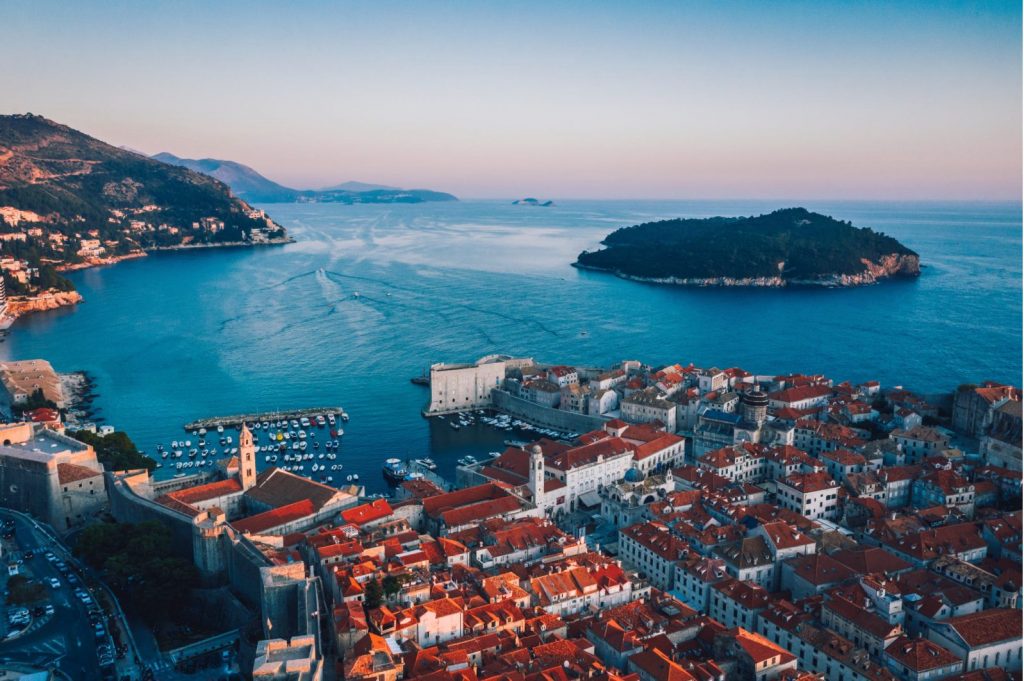 As for local landmarks and points of interest, most exciting attractions are concentrated on the Old City territory. Thousands of tourists visit the Gundulic square, museums of ethnography and maritime navigation, Onofrio's fountains, the aquarium, as well as the grand art gallery on a daily basis. The regional areas of Dubrovnik are quite a sight as well: The special public recognition belongs to the Lokrum island, with its mysterious history that accumulates more legends and myths with each passing year.
Airports in Dubrovnik
The international airport of Dubrovnik is located in 15,5 km from the city's downtown, near the Čilipi village. The airport also services Herzig Novi and Cavtat, as well as some other resort towns situated in the Southern part of Croatia and Montenegro in addition to being a central flights establishment of the discussed city of Dubrovnik. It is a comparatively small airport with a customer-affirmed high level of service and a wide range of options. You can go to a cafe there or a perfume boutique, purchase some duty-free premium beverages, pack and store your luggage in the storage, use ATMs and exchanges, and even plan a new trip with the local tour agency.
Top-3 Airlines with Great Business Class to Dubrovnik
You can get from the USA to this magnificent Croatian resort with the cheap first class to Dubrovnik services provided by:
Business class flights to Dubrovnik from Los Angeles, for instance, take about 16-18 hours of flight and at least one transfer.
Why Buy Tickets with Cheap First Class?
CheapFirstClass is an advanced web service that will help you find and book the cheapest, yet not the lowest-class tickets for any point of the world. Browse through dozens of cheap business class to Dubrovnik offers from the world-renowned airline companies. As compared to any other available flying tickets, with CheapFirstClass, you will be able to effortlessly find an option that fits both your traveling desires and pocket. You can save 72% of the initial flight prices with our service. Try going for the last minute first class tickets to Dubrovnik for the most profitable possible ticket options.
How to Find Last Minute Deals Tickets with Cheap First Class
If you want to distribute your trip budget wisely and buy the last minute business class to Dubrovnik tickets – just go to our website and fill in the necessary order fields (points of departure and destination, dates, as well as your name, email, and mobile phone number). A minute past – voila! – you get the list of all the available offers fitting your specifications to your email.
20 Benefits of Flying Business & First Class to Dubrovnik
Enhanced health and safety measures.

Quick and easy pre-flight experiences.

Fast track security.

Dedicated check-in desks.

Priority boarding and deplaning.

Access to Business Class Airline Lounges.

Best Business & First Class Airline Seats.

Premium In-flight entertainment options.

A spacious seat,

adaptable to your personal space.

Advanced LED lighting.

Delicious dine-on-demand cuisine.

Highest all-round performance of cabin staff

Access to best airport services.

A luxurious selection of amenities.

State-of-the-art communications system.

Early arrival to the airport.

Premium assistance to your departure, connection or arrival

Last minute schedule and ticket changes.

Extra luggage allowance.

Business class priority baggage.
Recently Sold Business Class Flights to Dubrovnik
BOS
Boston
→
DBV
Dubrovnik
Business Class
$2,938
DFW
Dallas
→
DBV
Dubrovnik
Business Class
$2,948
ATL/KATL
Atlanta
→
DBV
Dubrovnik
Business Class
$2,956
DEN/KDEN
Denver
→
DBV
Dubrovnik
Business Class
$2,874
JFK
New York
→
DBV
Dubrovnik
Business Class
$2,606
SFO
San Francisco
→
DBV
Dubrovnik
Business Class
$2,745
LAX
Los Angeles
→
DBV
Dubrovnik
Business Class
$2,805
ORD
Chicago
→
DBV
Dubrovnik
Business Class
$2,873
Business Class Lounge
There is a comfortable, multifunctional business-class lounge zone in the Dubrovnik airport. There, you can have some rest or complete some urgent business tasks if you have a laptop or anything that connects to a free Wi-Fi. And for the maximum comfort of all visitors, there are all the necessary advanced public space appliances like air conditioner, TVs, and bar with refreshments. The working hours of the lounge zone can vary depending on the flights' schedule.
Things to Do in Dubrovnik
Above all else, Dubrovnik is famous for its wonderful pebble beaches washed by astoundingly transparent water. This is what you definitely need to check out this resting paradise of a city for. And if you prefer to stay active during vacation, you just walk around and be amazed by the architectural masterpieces of Balkans.
It is really simple to get around in this Mediterranean oasis with well-though-out hiking and biking routes. You're in luck once again if you love shopping: The Old City's numerous boutiques and shopping malls are awaiting you. And in the evening, it's high time to roam about the Bourbon Street – home to various clubs, bars, and other places of nightlife partying.
Top Destinations for Business Class and First Class Travel in 2021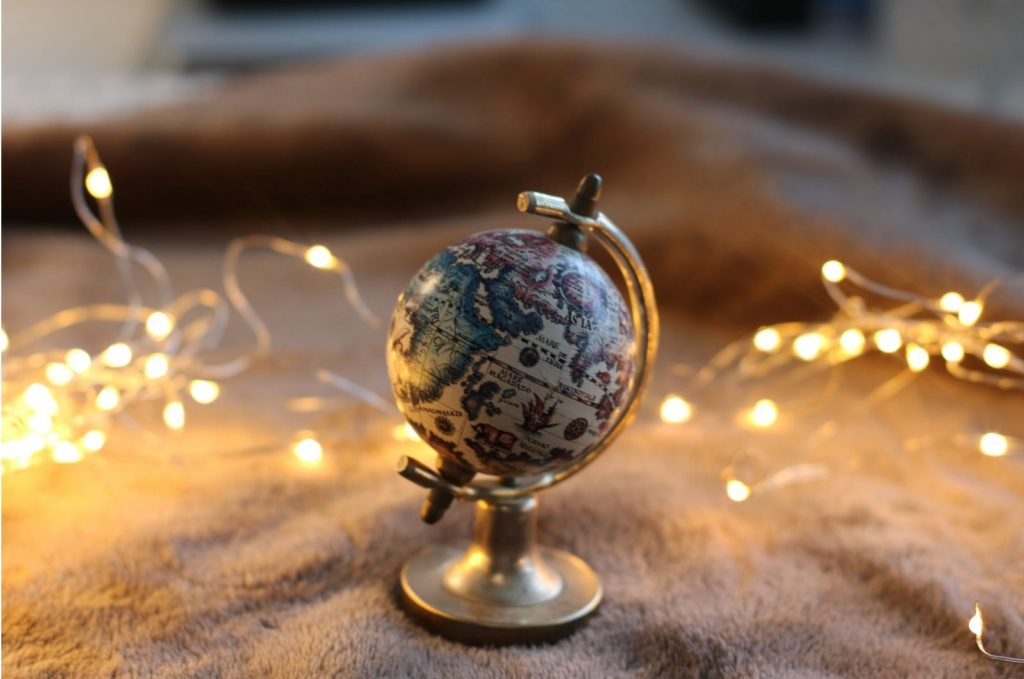 Rome, Yangon, Lucerne, Frankfurt, Tokyo, Edinburgh, Dubai, Paris, Bangkok, Johannesburg, Budapest, Osaka, Taipei, Brussels, Stockholm, Barcelona, Amsterdam, Athens, Berlin, Helsinki, Vienna, Brisbane, Reykjavik, Venice, Guangzhou, Perth, Milan, Seoul, Glasgow, Madrid, Munich, Nice, Beijing, Dusseldorf, Iceland, Cairo, Melbourne, Moscow, Shenzhen, Shanghai, Nuremberg, Spain, France, Germany, Italy, Sweden, Switzerland, Singapore, Tel Aviv, Israel, Norway
Cheap First Class will take you to London, Paris, Amsterdam, New York or Hong Kong cheap! Get to the global capital destinations easily and forget about the overly-priced services of the vast majority of air flight companies online! Save up to 70% of your money with Cheap First Class luxury travel!
Cheap First Class is Your Reliable Luxury Travel Partner
Travel with confidence, plan your luxury air trip, find the cheapest first class and business class flight deals and book great value fares to 60+ destinations with Cheap First Class!
Need help with your trip? Here are answers to FAQs for all your travel!