SPECIAL OFFER TO Budapest

Business Class to Budapest

Price: $6454
Now: $2574

First Class to Budapest

Price: $8478
Now: $3289
Cheap Business & First Class Flights to Budapest, Hungary
Should you include Budapest in your travel plan? No one but you can answer this question, but if you are planning a trip to Europe, popping into Budapest is a good idea. The city has a number of cultural sights and historic buildings. Its rich history, incredible nightlife, and amazing skyline won't leave you indifferent!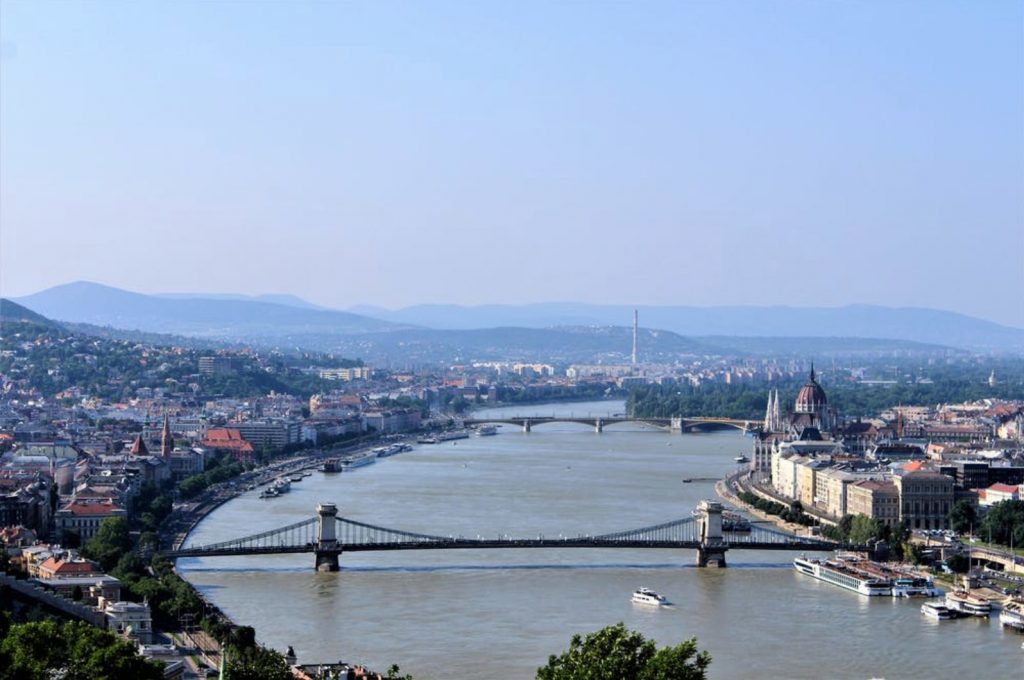 This city is architecturally beautiful. When walking through its streets, you'll see that the majority of buildings differ in architectural styles. For instance, the Four Seasons Gresham Palace belongs to the Art Nouveau style, and there are also a number of Gothic, Baroque and Renaissance structures.
The foodie scene is also interesting; you'll find a number of establishments serving delicious traditional cuisine to any taste and budget.
When in Budapest, you'll also see some fascinating panoramic views. There's one curious fact you need to know: the city's buildings can't be higher than 96 m in order to keep the majority of architectural landmarks visible.
If you want to make your journey fast and convenient, choose first class to Budapest.
Airports in Budapest
This small European city has only one airport: Budapest Ferenc Liszt International Airport, which is situated 16 km south-east of the city center. The airport serves domestic and international flights.
Top 3 Airlines with Great Business Class to Budapest
If you prefer traveling with comfort, you might appreciate the convenience of cheap business class flights to Budapest. Flying first class is definitely worth the extra cost. However, not all airlines offer convenient cabins. We've double checked this information and found that the below airlines offer the most reasonable prices and convenient cabins:
If you want to book last minute first class tickets to Budapest, get in touch with our support desk. We'll help you find the best option!
Book and Buy Business & First Class Tickets with Cheap First Class
You are probably wondering why you should choose us among hundreds of similar services. It is understandable that each of you wants to get the lowest prices for business class flights to Budapest. Our primary aim is to help you meet these requirements. With us, you'll get the following benefits:
tickets at a reasonable price;
our support team that will find the most lucrative offers for you;
fast and professional assistance.
Make sure that you deal with experts! Book your tickets right away!
If you want to talk to a representative, you can get in touch with us by phone at 800 818 2451. Besides, you can also leave your order online. Just fill in the fields with the information on your destination, departure and return dates, and your personal data (including email and phone number). As soon as your request is processed, we'll contact you!
Recently Sold Business Class Flights to Budapest
BOS
Boston
→
BUD
Budapest
Business Class
$2,938
DFW
Dallas
→
BUD
Budapest
Business Class
$2,948
ATL/KATL
Atlanta
→
BUD
Budapest
Business Class
$2,954
DEN/KDEN
Denver
→
BUD
Budapest
Business Class
$2,875
JFK
New York
→
BUD
Budapest
Business Class
$2,926
SFO
San Francisco
→
BUD
Budapest
Business Class
$2,815
LAX
Los Angeles
→
BUD
Budapest
Business Class
$2,955
ORD
Chicago
→
BUD
Budapest
Business Class
$2,863
Business Class Lounge
When flying last minute business class to Budapest, you'll get another benefit – free access to the airport lounge. Some travellers call this place an oasis in the center of an airport. It is a place where you can relax between your flights, use free WiFi and have free drinks and snacks.
Things to Do in Budapest
When you finally arrive to Budapest, you should definitely check out these places:
Parliament Building;
Gellert Baths;
Margaret Island;
Heroes' Square;
Danube Promenade;
St. Stephen's Basilica;
Opera House.
If you want to make your trip unforgettable, use the services of CheapFirstClass.com. We'll help you find the best tickets at the lowest possible price!
Top Destinations for Business Class and First Class Travel in 2021
Rome, Yangon, Lucerne, Frankfurt, Tokyo, Edinburgh, Dubai, Paris, Bangkok, Johannesburg, Budapest, Osaka, Taipei, Brussels, Stockholm, Barcelona, Amsterdam, Athens, Berlin, Helsinki, Vienna, Brisbane, Reykjavik, Venice, Guangzhou, Perth, Milan, Seoul, , Glasgow, Madrid, Munich, Nice, Beijing, Dusseldorf, Iceland, Cairo, Melbourne,Moscow, Shenzhen, Shanghai, Nuremberg, Spain, France, Germany, Italy, Sweden, Switzerland, Singapore, Tel Aviv, Israel, Norway
Cheap First Class will take you to London, Paris, Amsterdam, New York or Hong Kong cheap! Get to the global capital destinations easily and forget about the overly-priced services of the vast majority of air flight companies online! Save up to 70% of your money with Cheap First Class luxury travel!
Cheap First Class is Your Reliable Luxury Travel Partner
Travel with confidence, plan your luxury air trip, find the cheapest first class and business class flight deals and book great value fares to 60+ destinations with Cheap First Class!
Need help with your trip? Here are answers to FAQs for all your travel!