Southeast Asia is indeed a diverse and perplexing region. Here, many cultures meet and combine. The Kingdom of Thailand with its capital city of Bangkok lies right in the heart of the Indochinese peninsula.
Informally called "the Land of Smiles" for its lighthearted people, this country attracts millions of travellers from over the globe in a year – they wish to get in touch with ancient heritage, the latest innovations, tropical exotics, and premium-class service.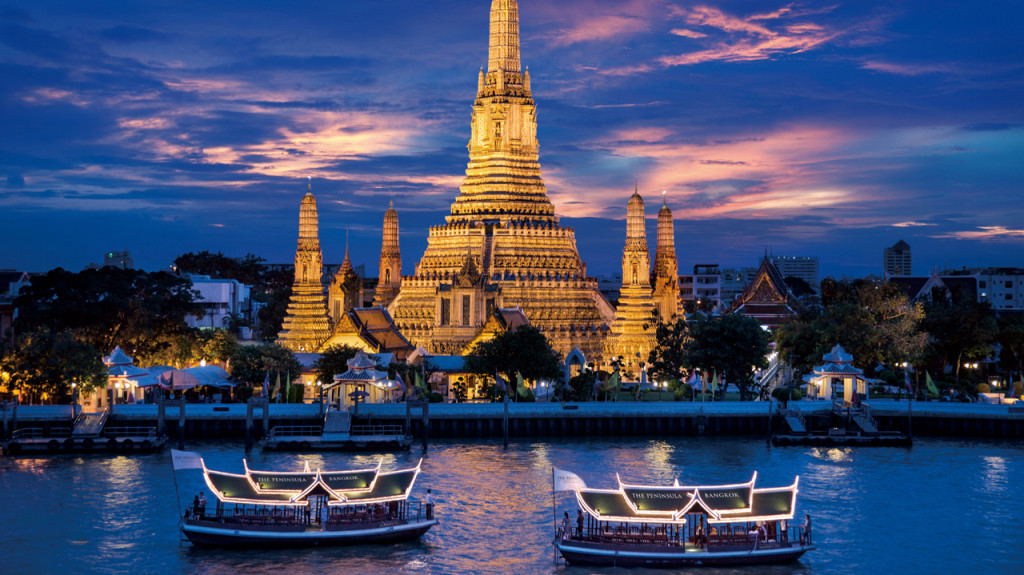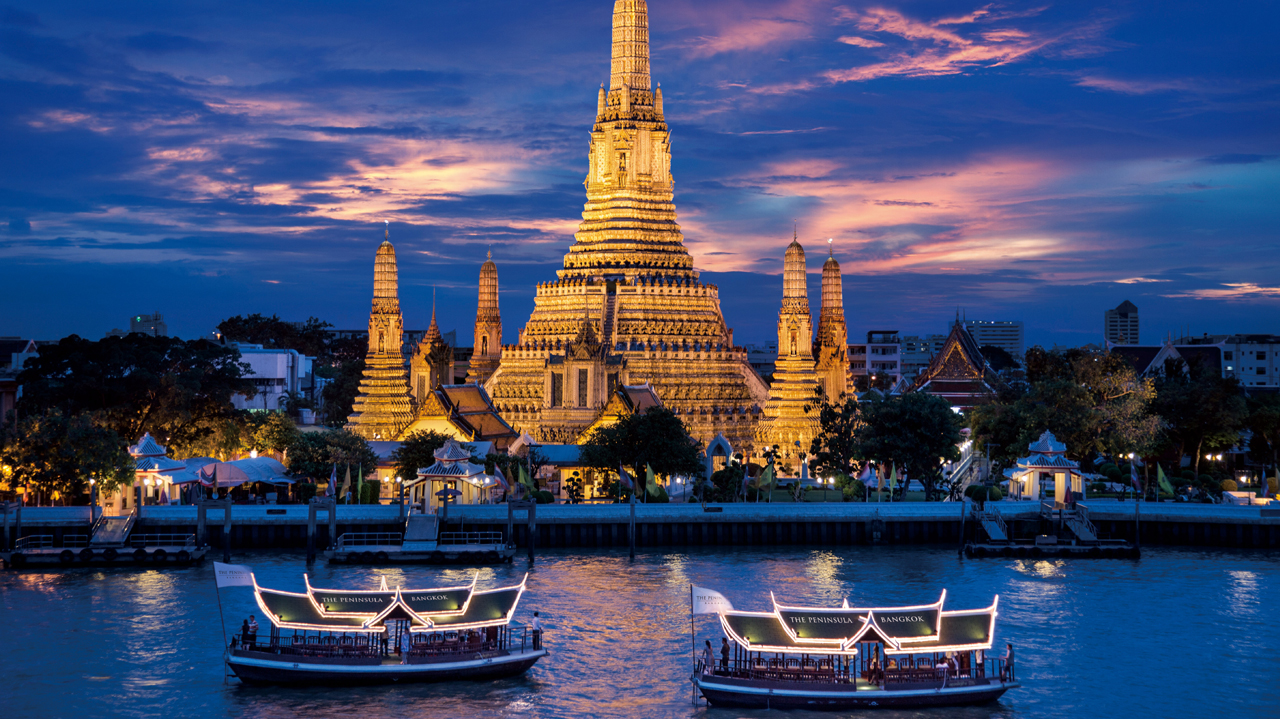 In Bangkok, these features are displayed perfectly. By all means, this is the centre of the Thai economy, finance, education, and tourism of course. It is really a cosmopolitan city with its colossal skyscrapers, temples of all possible religions, authentic architecture, faerie nightlife, natural landmarks, crowded markets and squares. Obviously, business ecosystem here flourishes as well: from Bangkok, it is quite easy to access the global market. The city implements top-quality hotels, excellent cuisine, and skilled workforce.
Flying to Bangkok from Europe, the USA, or Oceania
For those who live in Europe, the USA, or Oceania, the fastest way to get there is by plane. And that are supposed to be long-haul flights – we bet you know how uncomfortable those may be if you travel in coach class. No wonder fliers are so interested in business class airfares to Bangkok. Suvarnabhumi Airport opened in 2006 is the country's main airport providing flights to both international and domestic destinations. It is equipped according to the latest trends and encompasses shops, catering spots, as well as luxury business lounges.
Finding the Best Business ad First Class Deals to Bangkok
Now, the principal question comes: how can you actually save on business class fares to Bangkok? If you don't own millions of USD, you probably get to thinking of it. A widely-known fact – those flights are considered to be overly expensive. Yet this is a myth business class service is available only to the chosen few. Using your wits, you can find discounted business seats to Bangkok on the Internet or at large travel agencies. Most big airlines provide such an opportunity to their clients.
20 Benefits of Flying Business & First Class to Bangkok
Enhanced health and safety measures.

Quick and easy pre-flight experiences.

Fast track security.

Dedicated check-in desks.

Priority boarding and deplaning.

Access to Business Class Airline Lounges.

Best Business & First Class Airline Seats.

Premium In-flight entertainment options.

A spacious seat,

adaptable to your personal space.

Advanced LED lighting.

Delicious dine-on-demand cuisine.

Highest all-round performance of cabin staff

Access to best airport services.

A luxurious selection of amenities.

State-of-the-art communications system.

Early arrival to the airport.

Premium assistance to your departure, connection or arrival

Last minute schedule and ticket changes.

Extra luggage allowance.

Business class priority baggage.
Why exactly flying business class to Bangkok is so good? First of all, it is about seats – they are typically arranged in the herringbone configuration, which means free access to the aisle and the large legroom. Next thing is that your seat is lie-flat or even can be transformed into a fully-flat bed just with a touch of a button. Not to mention you will get qualitative bedding accessories to take a sleep and relax during your long-haul flight. And you will keep your body fresh thanks to hygiene rooms equipped with the most innovative items.
In-flight Food
As for business-class catering, you might think you are at a fashionable restaurant – menu includes exquisite meals and drinks. On some aircraft, they even cook food by your special order. Service is totally personalized. Once you are on board, flight attendants will greet you by name and provide with lavish amenities. Throughout the trip, they will do their best to make it pleasant and carefree.
Amenities
Every business-class seat is equipped with power outlets to charge your gadgets, thus, you can work efficiently during the trip. Likewise, there are onboard Wi-Fi and privacy partitions. Last but not least, any respectable air carrier has the in-flight entertainment system in business class, so you will be able to watch your favourite films or TV shows, or listen to music you like.
Let's now have a look at the airlines providing the cheapest business class flights to Bangkok and find out what their real customers say about this experience.
EVA Air Business Class to Bangkok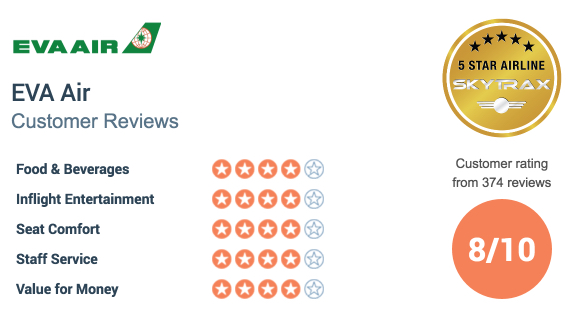 EVA Air (also known as EVA Air Corporation) is a major air company of Taiwan. It operates with both passenger and cargo flights and serves up to 40 destinations all around the world and, among others, offers business class deals to Bangkok. Once you arrive at the airport, you will be invited to a VIP lounge – those are set in all the airports the company works with. Your check-in will run on a priority basis as there are exclusive counters and baggage privileges for business-class fliers. Their ergonomically designed long-haul cabins are decorated in light colours and implement spacious seats.
Greg from Vancouver shared his impressions: "I flew to Taipei and deeply enjoyed the service. Amenities and food were just excellent, and the crew performed splendidly. They really are a great airline!"
Cathay Pacific Business Class to Bangkok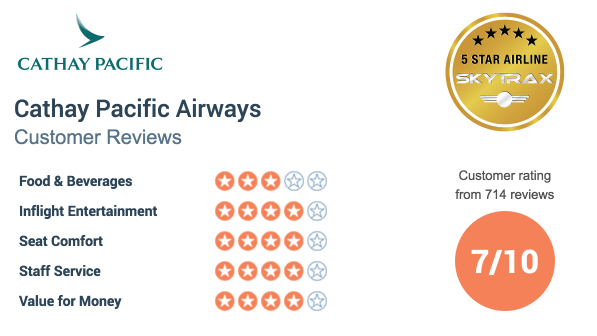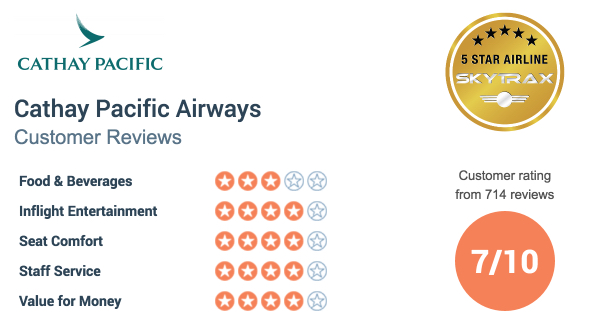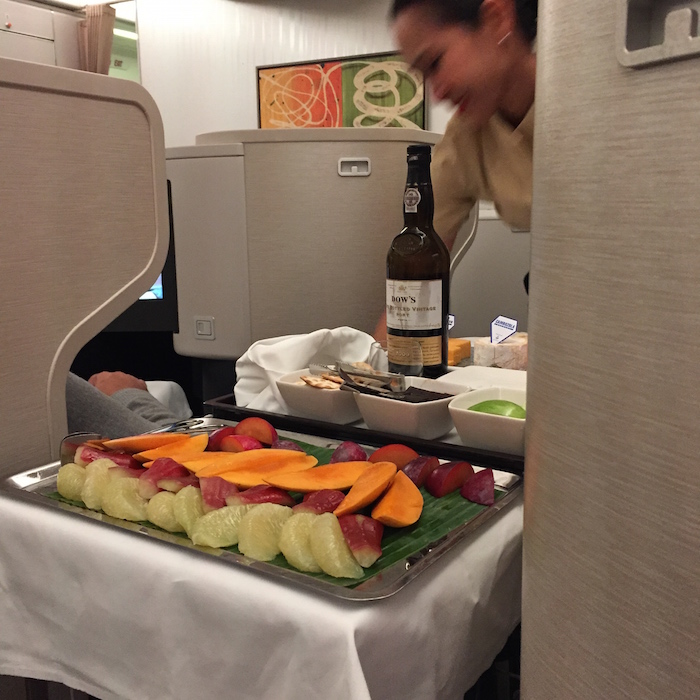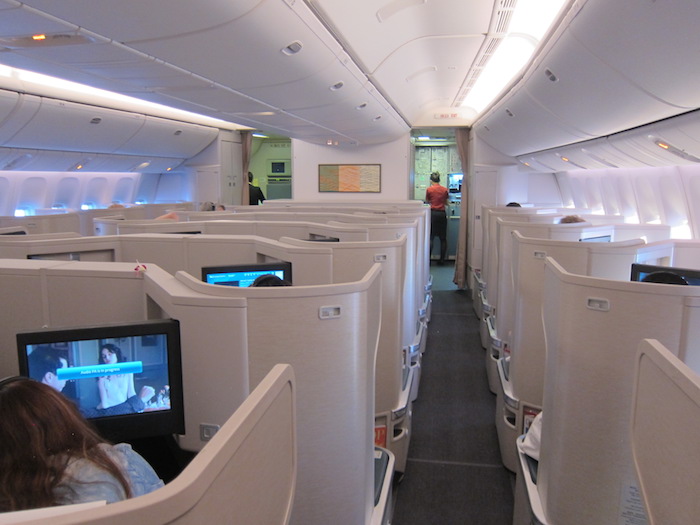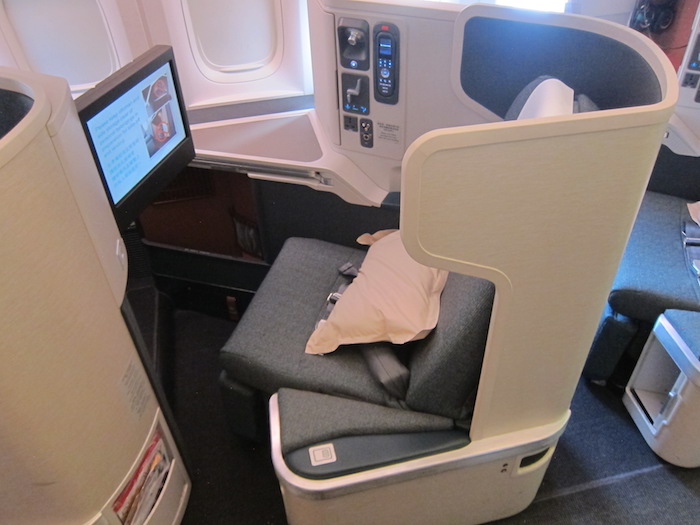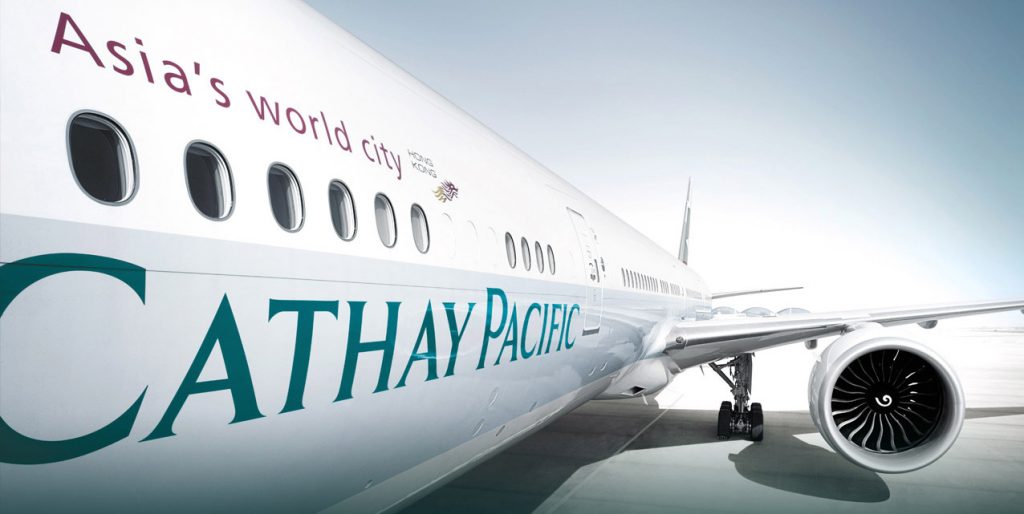 Cathay Pacific is the flag carrier of Hong Kong. It serves over 200 international routes including cheap business class flights to Bangkok. A couple of years ago, they completely renewed their business class and supplied long-haul cabins with brand-new facilities and reverse herringbone seats. So you can take rest on a fully-flat bed or manage your business tasks during the flight. Apart from using premium check-in counters, you can complete your boarding via special kiosks or mobile apps. In addition, business class travellers benefit from larger baggage allowance, the best meals of Western and Asian cuisines, and Premium Lounge access.
Here is what Colin, Gatwick, told us: "the staff was friendly and skilled, we departed and arrived exactly as scheduled. I especially liked their new cabin and my seat, as well as great entertainment options."
All Nippon Airways Business Class to Bangkok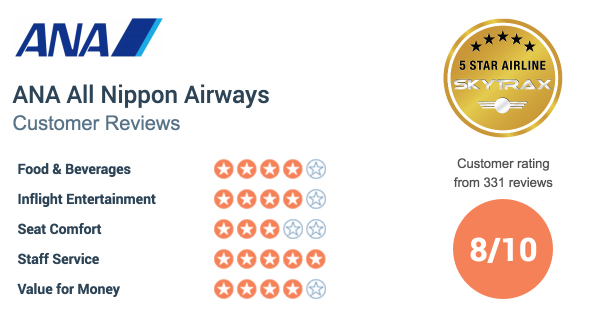 All Nippon Airways (or just ANA) is the largest flight company in Japan though it hasn't the status of the flag carrier. They certainly offer cheap business class tickets to Bangkok. Following their slogan – "Inspiration of Japan" – they presented a new cabin design a few years ago. Depending on the aircraft, they have lie-flat and fully-flat seats. Cabins are nicely decorated in blue and white. At the airport, you can check in at a special counter or via the online service and wait for your flight to take off at an ANA Lounge. On board, you will get a lavish amenity kit from Neal's Yard Remedies, slippers with a shoe horn, a range of sleeping goods, and rent knitwear.
Jessica, New York, said: "I appreciated everything: the seat, the check-in, the food, and the service. Once we took our seats, flight attendants offered us drinks, then, we had an exquisite dinner."
Korean Air Business Class to Bangkok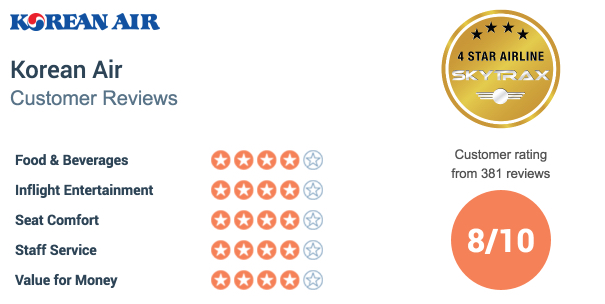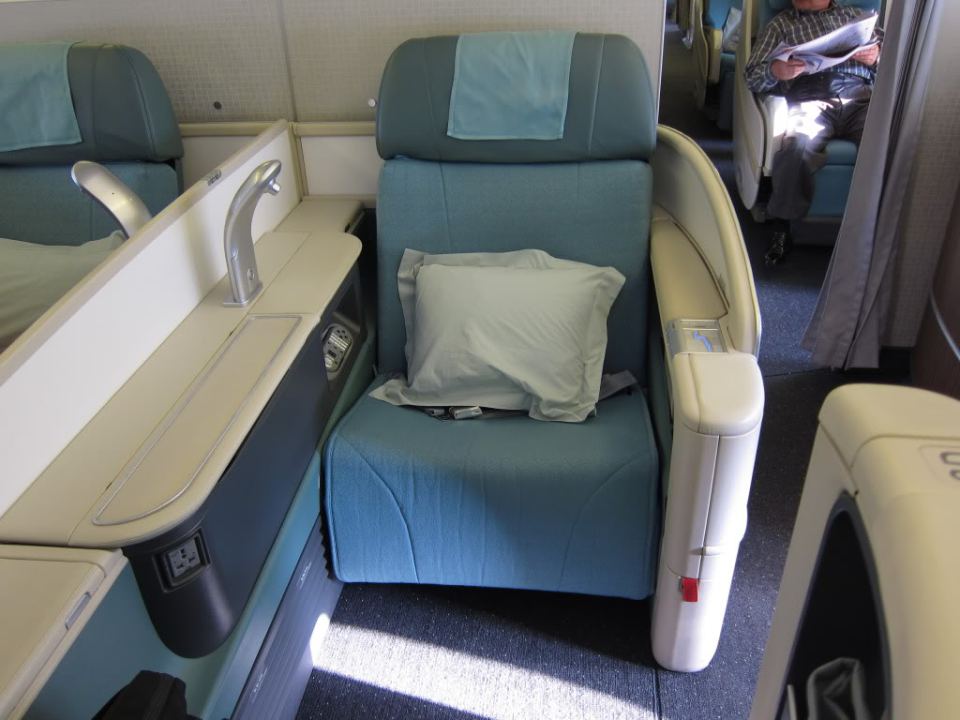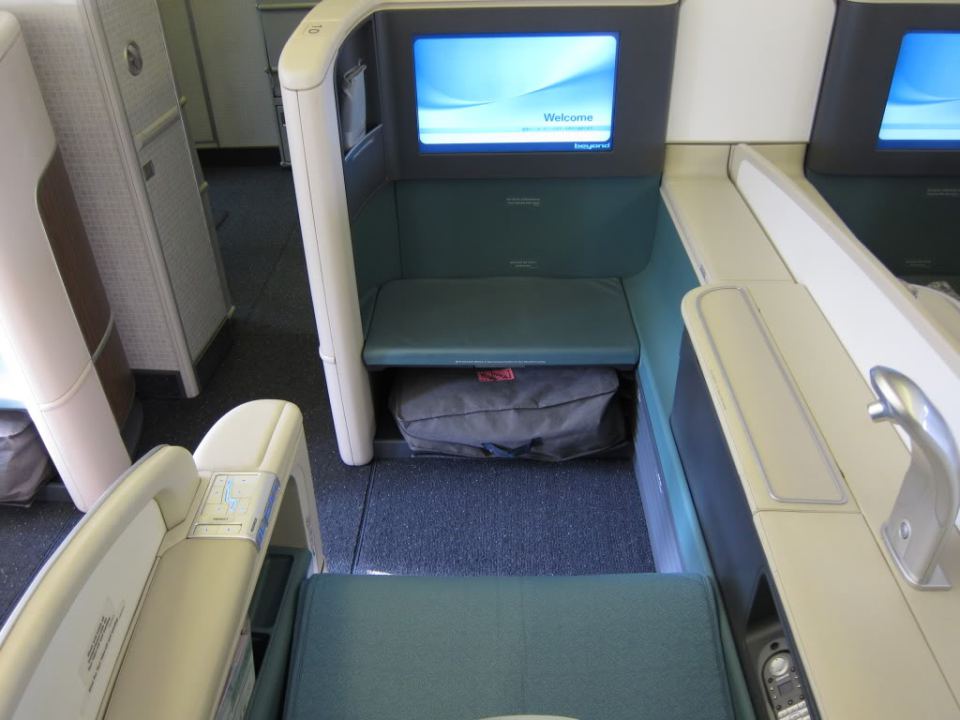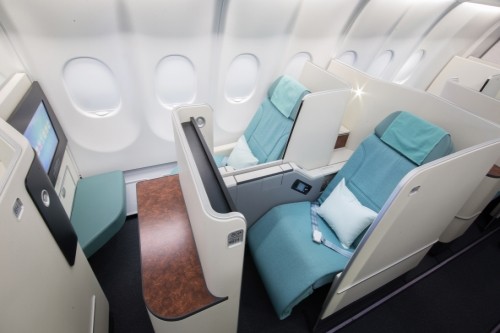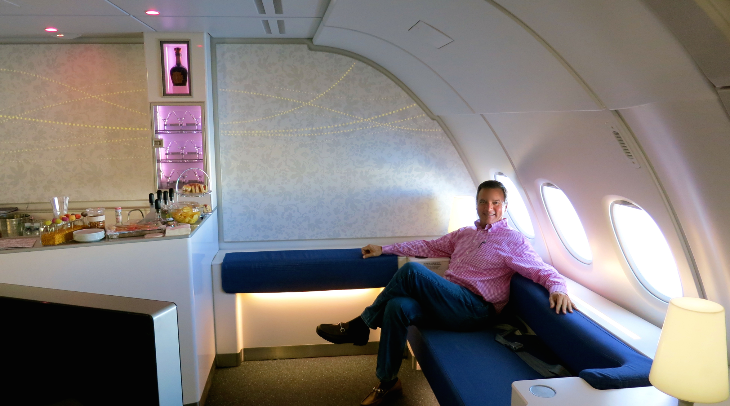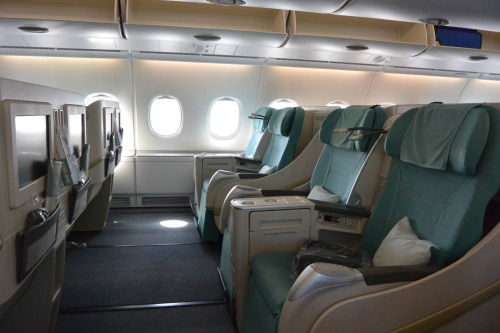 Korean Air is the flag airline of South Korea and one of the top companies offering cheap business class fares to Bangkok. Their business class is world-famous for its Prestige Suites, where you can relax or work in complete privacy. Seats are fully reclinable and spacious, equipped with power outlets and adjustable lights. Flight attendants supply all business class passengers with handy amenity kits designed by Davi, as well as offer splendid menu presented with the prestigious Mercury Award for good reason. And if you wanna to kill time during the flight – onboard entertainment is at your disposal.
Let's listen to Anna from London: "I definitely recommend Korean Air for their awesome service and delicious food. My flat bed was pretty comfortable – I had a nice and long sleep."
United Airlines Business Class to Bangkok
United Airlines is a major US flight company that serves the world's largest number of destinations and provides business class tickets to Bangkok as well. Becoming their business class passenger, you get Premier Access which includes personal check-in counters, security lanes, baggage privileges, and priority boarding. Their cabins feature the 2-2-2 configuration of seats, exclusive space for your hand luggage, and adjustable lighting. Besides, UA have onboard Wi-Fi, multifunctional entertainment systems, in-flight magazines, and a wide selection of food and beverages.
Dave from Los Angeles reviewed: "That was quite a good trip; everything ran fast and smoothly as the crew acted professionally. The food and entertainment were perfect."
Delta Air Lines Business Class to Bangkok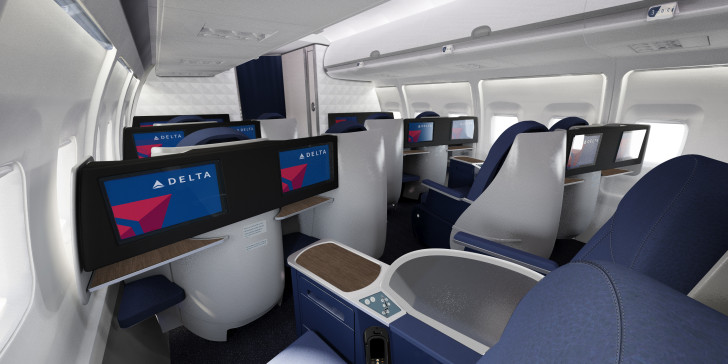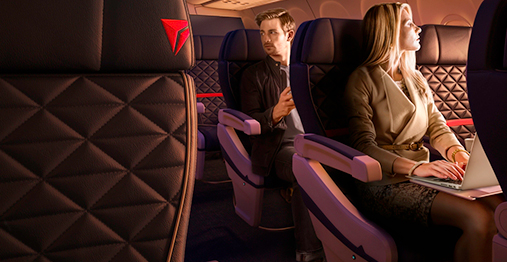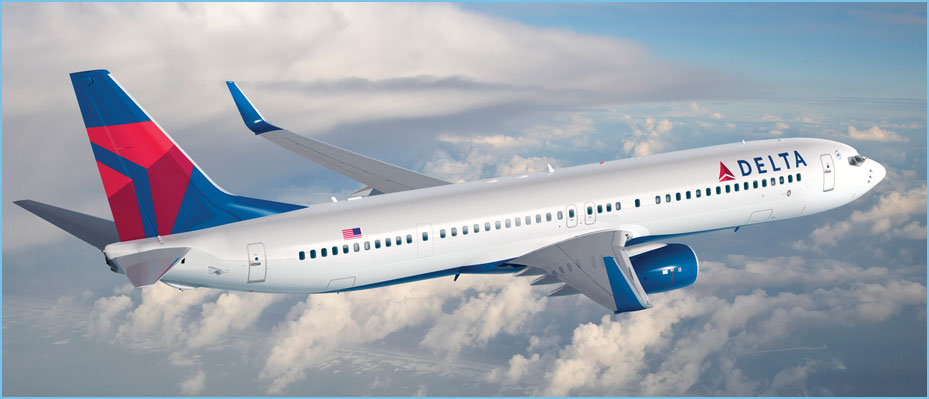 Delta Air Lines (also known as Delta) is another American carrier offering cheap business class flights to Bangkok. This is actually the oldest air company operating in the USA. Delta offers more than 300 routes – both domestic and international. Their cabins implement space-saving design and flat-bed seats arranged in the 1-2-1 herringbone configuration. You will be given bedding items from Westin Heavenly and an excellent amenity kit from Tumi. On board, there is a range of automatic systems making your travelling smooth and fun.
Here is what we got from Lily, Chicago: "Great experience! I loved the flight. The cabin staff provided all possible care; I spent the entire trip with comfort. I will fly Delta again."
Top Destinations for Business Class and First Class Travel in 2021
Rome, Yangon, Lucerne, Frankfurt, Tokyo, Edinburgh, Dubai, Paris, Bangkok, Johannesburg, Budapest, Osaka, Taipei, Brussels, Stockholm, Barcelona, Amsterdam, Athens, Berlin, Helsinki, Vienna, Brisbane, Reykjavik, Venice, Guangzhou, Perth, Milan, Seoul, , Glasgow, Madrid, Munich, Nice, Beijing, Dusseldorf, Iceland, Cairo, Melbourne, Moscow, Shenzhen, Shanghai, Nuremberg, Spain, France, Germany, Italy, Sweden, Switzerland, Singapore, Tel Aviv, Israel, Norway
Cheap First Class will take you to London, Paris, Amsterdam, New York or Hong Kong cheap! Get to the global capital destinations easily and forget about the overly-priced services of the vast majority of air flight companies online! Save up to 70% of your money with Cheap First Class luxury travel!
Cheap First Class is Your Reliable Luxury Travel Partner
Travel with confidence, plan your luxury air trip, find the cheapest first class and business class flight deals and book great value fares to 60+ destinations with Cheap First Class!
Need help with your trip? Here are answers to FAQs for all your travel!