Frankfurt is a beautiful German city with a long history, beautiful architecture, and lovely people. It is the center of Europe, both geographically and culturally. No wonder it is such a popular tourist destination – more than half a million guests can visit it in a month. Such popularity, however, might be a problem if you want to visit the city. It might be challenging to find cheap business class tickets to Frankfurt. Fortunately, this problem has a solution, and we're ready to help you find it. Here is a detailed review of Frankfurt as a destination and our tips on how to find the best ticket.
Sights to See in Frankfurt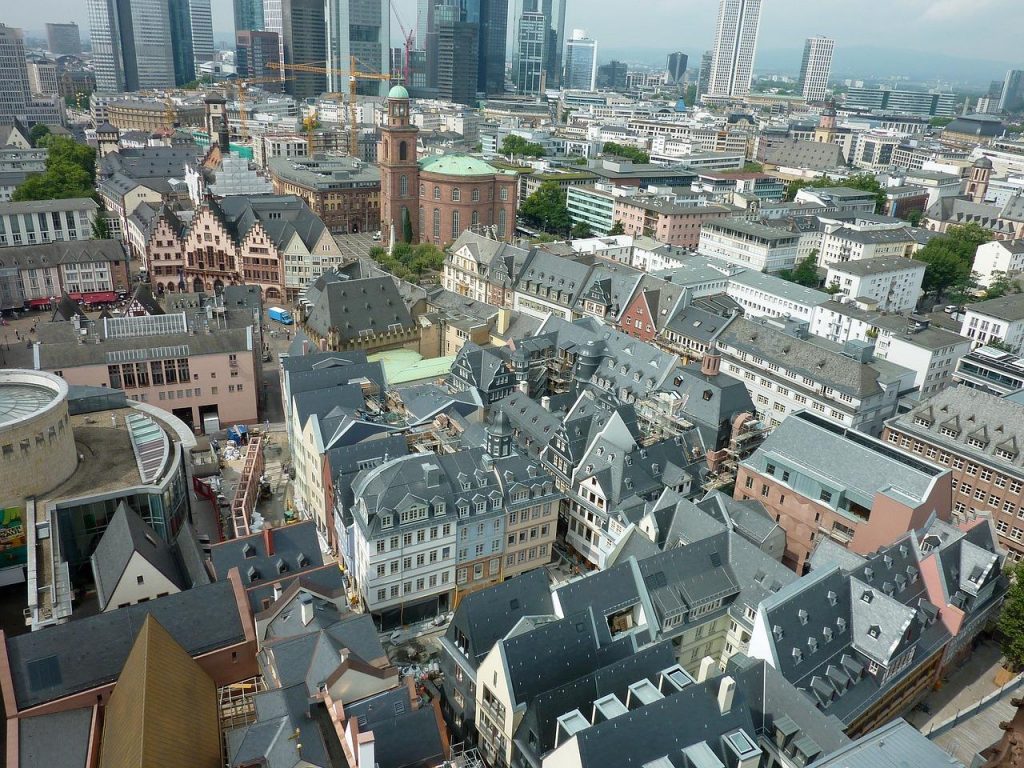 If you're fascinated by architecture, Frankfurt is the right city for you to visit. The mix of old gothic structures and modern buildings and skyscrapers will take your breath away. Among the buildings you should take a look at are the Town Hall of Römerberg, the glorious St. Bartholomew's Cathedral, the gorgeous Old Opera House, the famous Stock Exchange, and the Eschenheimer Tower.
Another reason to visit Frankfurt is if you're looking for an educational experience. The city is full of museums, there is even a whole Museum District. The must-see ones with impressive exhibitions are the Senckenberg Natural History Museum, Goethe House, the Liebieghaus, Städel Art Museum, the Film Museum and the Museum of World Cultures.
Best Time to Take Business Class Flights to Frankfurt, Germany
If you're going to Frankfurt, you're going to experience the central European continental climate. This means that, in terms of the weather, the best time to visit the city is during the late spring, summer, and early autumn, as the winters can get quite cold.
The Frankfurt summer is full of fares and events. While it might seem like a great time for a visit, you might face some challenges when it comes to finding a place to stay. The streets often get rather crowded during this time as well. So, if you're looking to quietly explore a beautiful city, avoid this high season.
Airports in Frankfurt and Other Transit Information
Airlines fly business class to Frankfurt to two airports. First is the FRA, or Frankfurt am Main Airport. It is one of the busiest airports in Europe, big and comfortable enough to accommodate a large number of people. There are two major terminals and a smaller one for first-class passengers. It accepts dozens of airlines from all over the world every day. It is situated right next to the city, so you can easily access your hotel reasonably fast.
The second airport is HHN, or Frankfurt-Hahn Airport. While technically it serves Frankfurt, it actually is situated around 120 km away from the city. It is not as big as FRA and it mostly serves as a destination for low-cost carriers, like RyanAir.
Is it Hard to Find Cheap Business Class Seats to Frankfurt?
The availability of the cheapest business class to Frankfurt depends on multiple factors. Some of them include:
The time of the year;
The starting point of your journey;
The airline of your choice.
Play your cards right, and you most definitely will be able to find a suitable ticket.
Where to Search for Tickets
During your search for cheap business class flights to Frankfurt, one way to go is old-school – either finding the ticket on your own at the airport or searching through a travel agency. While they will probably help you find the best ticket in your price range, they will take their cut for the help they provide.
Another way is more modern – using one of the numerous online services. They can easily offer you one of the cheapest business class flights to Frankfurt based on the parameters you enter. Unfortunately, not all of such services are trustworthy, so be careful before entering any personal data.
Business Class Fares to Frankfurt
Depending on a range of factors we've discussed earlier, the business class airfare to Frankfurt might cost you anywhere from a couple of hundreds of dollars to a couple thousand. As different airlines offer a different range of services, the price for the ticket obviously differs as well.
Ryanair offers one of the cheapest business class flights to Frankfurt. The company is known for its low-cost flights, but the business class they provide is rather comfortable for its price as well. However, it does not stand close to some of the luxury flights provided by other companies.
Delta Airlines also provide tickets on the cheap end of the spectrum. It is easier with Delta to get a ticket on sale or to snag an upgrade to a more comfortable option. However, there are a lot of hidden costs with Delta, and the staff is often criticized for their approach towards customers.
If you are leaving from a British airport, then British Airlines is a valid option for you. For a mid-range price, the airline provides quality service. It is often commended for the high level of customer satisfaction.
Lufthansa is an airline that represents the luxurious and more expensive business class flights to Frankfurt. The higher fares come with extremely comfortable seats, amazing food and friendly staff.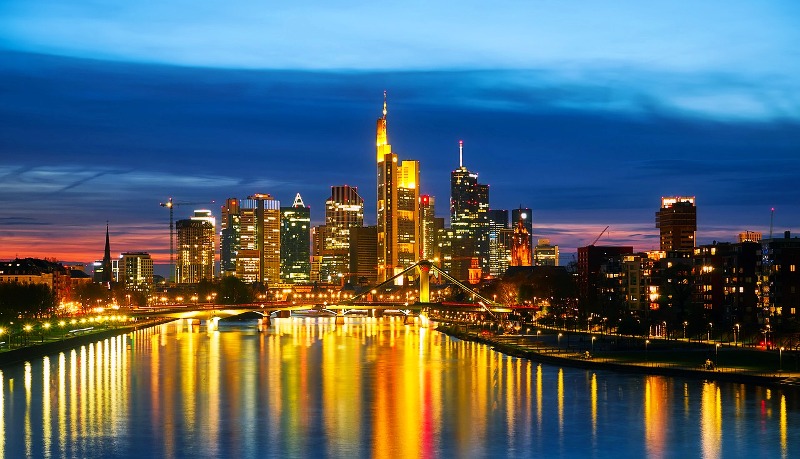 How to Find Cheaper Tickets
If you're not able to find tickets in your price range through the regular means, do not despair. There is still something you can do. Here are a few tips on how you can find the best option:
1. Be Adaptable
If you need to get to Frankfurt on a certain day at a certain time, you won't be able to find the cheapest option. The stricter your conditions, the less of a chance there is for you to buy tickets for a low price.
Try to be as flexible as you can – don't pick a favorite airline, be available at any day and any time. This way you'll have access to the best business class airlines to Frankfurt.
2. Book with Low-Cost Carriers
A rather obvious point: if you want to find a cheap ticket, you need to use the services of airlines that provide cheap tickets.
It is often said that low-costs provide worse service, but it is not necessarily true when it comes to business class tickets. Research the carrier carefully and find a ticket from your price range.
3. Business Class Upgrade
When there are seats left in the business class, airlines often offer these seats to people with cheaper tickets just because it is more profitable for them.
Unfortunately, this tip is not as reliable as others – the upgrades are not always available. Especially when it is the high season.
4. Upgrade with Frequent Flyer Loyalty Programs
If you fly regularly, some carriers may offer you loyalty bonuses. The type of bonus you get depends on the airline. A Miles program can even allow you to get your business class ticket for free.
You can easily upgrade your ticket to business class with some carriers. However, this opportunity comes to you once in a number of flights, so you might have to delay your trip to Frankfurt.
5. Wait for a Sale
Frankfurt is a popular travel destination. The amount of tickets sold makes it rather profitable for carriers to run sales. This both makes their airline more preferable to customers and attracts new people.
If you have time and you want to buy the cheapest tickets possible, you can wait for an airfare sale on your destination. However, you need to constantly check whether any airline has any sale for your route.
6. Travel alone
It can be difficult to find a cheap business class ticket. It is much more difficult, however, to find multiple at the same time.
Traveling alone opens up more options for you to choose from. The bigger the group you travel with, the more limitations you are putting on yourself.
7. Dress Nicely and Be Polite
According to some airfare employees, they mostly choose who to offer the business class upgrade to only based on their first impression. So, you need to be impressive.
Being courteous and dressing well is, in general, very good advice. If you look like you belong in business class, you have a much bigger chance of actually getting there.
How to Book Tickets
The way you book your tickets depends on the service you use. Usually it is easy and fast and requires minimal effort and some information from you.
If you're using an offline service, you will be guided by a helpful employee step-by-step. Make sure to have your passport with you.
An online service is as easy to use. Follow the instructions on your screen, choose your seats from a provided airplane plan, enter your valid credentials, and it is done.
Airlines that Fly Business Class to Frankfurt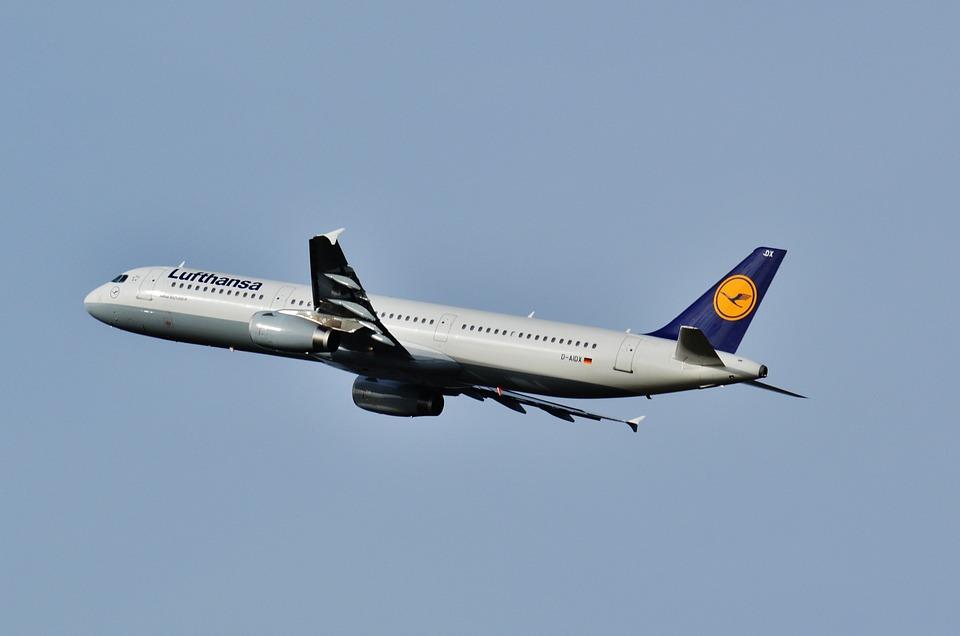 Lufthansa – the biggest German and European carrier. If you're looking for a pleasant experience and high-quality service, this airline is the right choice for you.
Lufthansa uses Airbus A380, A350-900 and Boeing 747 on their flights to Frankfurt.
American Airlines – one of the largest airline companies in the US. The experience they have in providing the best service to their customers will lead to your satisfaction, no matter the route and destination.
American Airlines uses Airbus A330-200 to carry its passengers to Frankfurt.
Turkish Airlines – this carrier delivers passengers to more than 120 destinations. Obviously, Frankfurt is not the last one on the list of destinations in terms of popularity.
Turkish Airlines employs Airbus A330-200, A321 and Boeing 737 on its flights to Frankfurt.
When Business Class Tickets Are the Cheapest?
As we've mentioned before, the season when people are most eager to visit Frankfurt is summer. That's why the period when the best business class flights to Frankfurt can be found for the best price is off-season – during late spring (April – May) and early fall (August – September).
There are other, more specific, times when airline tickets are as cheap as possible. These times include:
Last Minute Before the Flight
The less time left before a flight, the more the airline wants to sell the remaining tickets. This means that just before the flight you might find the best deal for the tickets you want. However, mind that if the flight is crowded, you might miss your chance and find yourself without a ticket at all.
Every Day on a Budget Airline
If you're looking for a great deal, budget airlines are the way for you to go. With enough time spent on research, you might find the most comfortable conditions for a fraction of the regular price.
When You Buy Tickets in 2 Directions
The price is always better when you buy products in bulk. As it turns out, the same thing can be said about airline tickets. If Frankfurt is a relay station for you, or you already know when you want to leave the city, you can buy tickets in 2 directions and get a much better deal.
Cheap Business Class Flights from Frankfurt
Frankfurt is a big tourist and business center. That's why there are business class flights to Frankfurt from Italy, France, Sweden, and numerous other countries. But what about the flights from Frankfurt?
Being one of the busiest airports in Europe, FRA is a starting point to multiple flights, both local (Berlin, Munich) and international (Europe, North America, Asia). Obviously, the local ones are the cheapest, while transcontinental routes are much more expensive.
Tips for Finding Cheap Tickets
Here are some additional tips for you to definitely obtain the cheapest business class ticket there is:
Analyze the possible departure countries and find the cheapest one to make a trip with a transfer;
Check if your credit card company has any programs with any airline;
Big companies often cooperate with airlines as well, so if you work for one, ask around about some benefits as well.
Don't waste your time – find the best business class ticket to Frankfurt with cheapfirstclass.com!
Cheapfirstclass is a service that can find you a ticket with any airline available. Based on the parameters you enter, the system will offer you the best ticket option there is. This will make your whole ticket searching experience much easier and faster.
Whether you want to visit Frankfurt on a business trip or just to see the sights, cheapfirstclass will help you find the flights with the cheapest fares. Fly with cheapfirstclass and you won't ever regret the time and money you spend.
Conclusion
All in all, searching for the right business class ticket to Frankfurt is a long and arduous process. If you don't have the time and strength it requires, it would be much better for you to look for help from a third party. Cheapfirstclass is ready to provide such help for you anytime, anywhere.
Cheap First Class is Your Reliable Luxury Travel Partner
Travel with confidence, plan your luxury air trip, find the cheapest first class and business class flight deals and book great value fares to 60+ destinations with Cheap First Class!
Need help with your trip? Here are answers to FAQs for all your travel!