Switzerland is one and only, it is a widely acknowledged fact. Although, if we talk about a city with the greatest diversity of highlights and entertainment, the city of Zurich is the first to mention. Having been established not less than 2000 years ago, this ancient city lies on the northern shores of boundless Lake Zurich and is the largest one in Switzerland. With its highly appreciated variety of leisure for people of any age and fascinating beauty of the snowcapped Alps on the horizon, Zurich is also a big attraction for business and finances. While you start looking for cheap first class tickets to Zurich, let us find out what makes this place so unique.

About Zurich
Without any exaggerations, the leisure diversity of Zurich is endless. The city boasts the highest density of nightlife. The clubs have no exact time to close; they can be oriented on the particular genre of music or audience, it can be small or spacious; on summertime, you can even visit the outside venture that lasts into the wee hours in the morning.
Basically, anyone can find the one that would fit perfectly. On daytime, Zurich has even more to offer. The city itself is a host for more than 50 museums, half of those are devoted to art. The Kunsthaus has a magnificent collection of various pieces of art; talking about non-European art, you should obligatory visit the Rietberg Museum.
The Swiss National Museum: the sensationally magnifying building that contains a large collection of Swiss-relating exhibits. You also cannot pass such a remarkable place as Zurich Zoo. What is special about this spot? It is all about the ecosystems inside the zoo – from the Himalayas and South American grasslands to the Masoala Rainforest hall and the Kaeng Krachan Elephant Park. It allows the animals to behave and live in the same way as in their natural environment and move free across the wide area.
If you are really into the urban lifestyle, then you will be pleasantly surprised with Bahnhofstrasse – one of the most famous shopping streets in the world. It stretches for 1.4 miles from the lake to railway station and is spangled with luxurious boutiques, cafes, banks and department stores. The old town is a living creature, with its galleries, jewelry stores, bookshops, and cafes. In the night, Altstadt transforms into consolidation of entertainments.
Financial Center of Zurich 
The Greater Zurich Area is by far the most important economic area of Switzerland; also, it is the main financial center. The service industry employs over four-fifths of workers. There are some traditionally important industries for Zurich: light industry, machine and textile industries and tourism. Zurich hosts the headquarters of all main Swiss banks and numerous foreign banks.
More than 150 years ago the Swiss Stock Exchange was established and since then has become the fourth prominent stock exchange in the world. Allover, Zurich is considered the main gold trading center. For many decades, Zurich has been ranked first in the list of cities with high level of life; this reason could lead to permanent economic growth.
The city also benefits from massive investments in education, which later provides in skilled labor at all levels; as a result the city is full of multilingual and professionally skilled employees. If you want to get to this city for a business purposes, you should better hurry and get the business class tickets to Zurich; this city is thought to soon become a new Mecca of technology and fashion.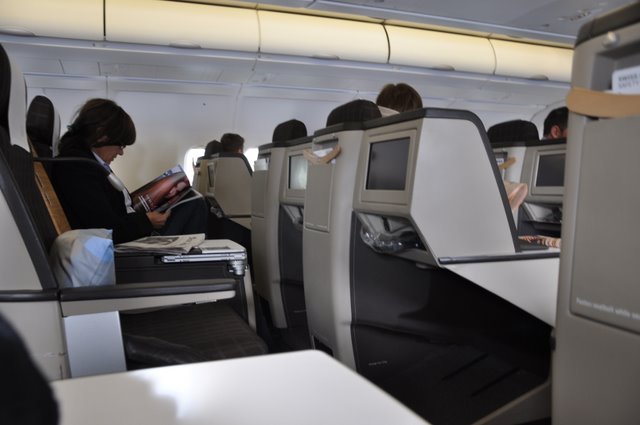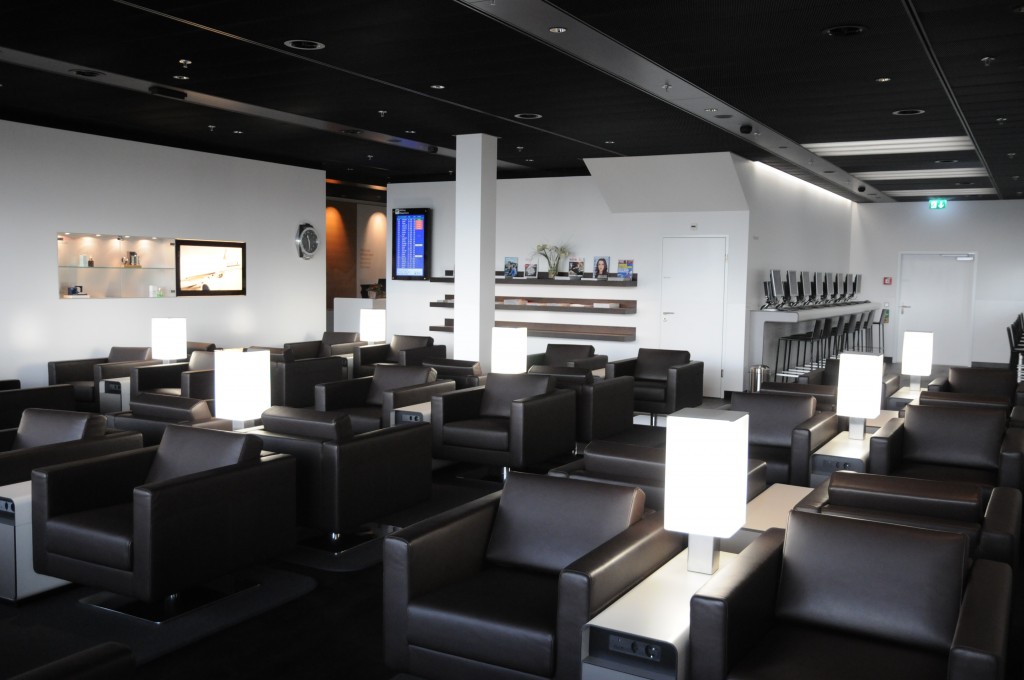 Cheap Business Class Air Tickets to Zurich
More than 150 airlines provide flights in first class to Zurich; some of them can also offer discounted first class tickets to Zurich by the occasion. Zurich Airport is located in few kilometers from the city and provides high-class series. Never forget that Zurich business class flight will begin your trip and will set the mood for weeks ahead! 
20 Benefits of Flying Business Class to Zurich
Enhanced health and safety measures.
Quick and easy pre-flight experiences.
Fast track security.
Dedicated check-in desks.
Priority boarding and deplaning.
Access to Business Class Airline Lounges.
Best Business & First Class Airline Seats.
Premium In-flight entertainment options.
A spacious seat, adaptable to your personal space.
Advanced LED lighting.
Delicious dine-on-demand cuisine.
Highest all-round performance of cabin staff
Access to best airport services.
A luxurious selection of amenities.
State-of-the-art communications system.
Early arrival to the airport.
Premium assistance to your departure, connection or arrival
Last minute schedule and ticket changes.
Extra luggage allowance.
Business class priority baggage.
Prices 
Cheap business class tickets to Zurich from $2968
Discounted first class flights to Zurich from $3749
Top Destinations for Business Class and First Class Travel in 2023
Rome, Yangon, Lucerne, Frankfurt, Tokyo, Edinburgh, Dubai, Paris, Bangkok, Johannesburg, Budapest, Osaka, Taipei, Brussels, Stockholm, Barcelona, Amsterdam, Athens, Berlin, Helsinki, Vienna, Brisbane, Reykjavik, Venice, Guangzhou, Perth, Milan, Seoul, , Glasgow, Madrid, Munich, Nice, Beijing, Dusseldorf, Iceland, Cairo, Melbourne, Moscow, Shenzhen, Shanghai, Nuremberg, Spain, France, Germany, Italy, Sweden, Switzerland, Singapore, Tel Aviv, Israel, Norway
Cheap First Class will take you to London, Paris, Amsterdam, New York or Hong Kong cheap! Get to the global capital destinations easily and forget about the overly-priced services of the vast majority of air flight companies online! Save up to 70% of your money with Cheap First Class luxury travel!
Cheap First Class is Your Reliable Luxury Travel Partner
Haven't decided where you want to travel and what plane tickets to buy? Find out details and book your flight with Cheap First Class! We offer your the best deals and lowest prices on first and business class flights anywhere!
Travel with confidence, plan your luxury air trip, find the cheapest first class deals and business class flight deals and book great value fares to 60+ destinations with Cheap First Class!