Various business reports have repeatedly named Singapore the world's most business-friendly place. Many entrepreneurs find doing business in Singapore completely effortless. If you are planning to set up a company in this city-state, you will be rather pleased to find out that there is hardly any red tape involved.
Why Fly Business Class to Singapore
Being the fourth largest foreign exchange trading center on the planet, Singapore is the perfect location for all finance and banking issues. Those who start a business in Singapore gain from numerous comprehensive free trade and investment guarantee agreements and benefit from agreements that help to avoid double taxation.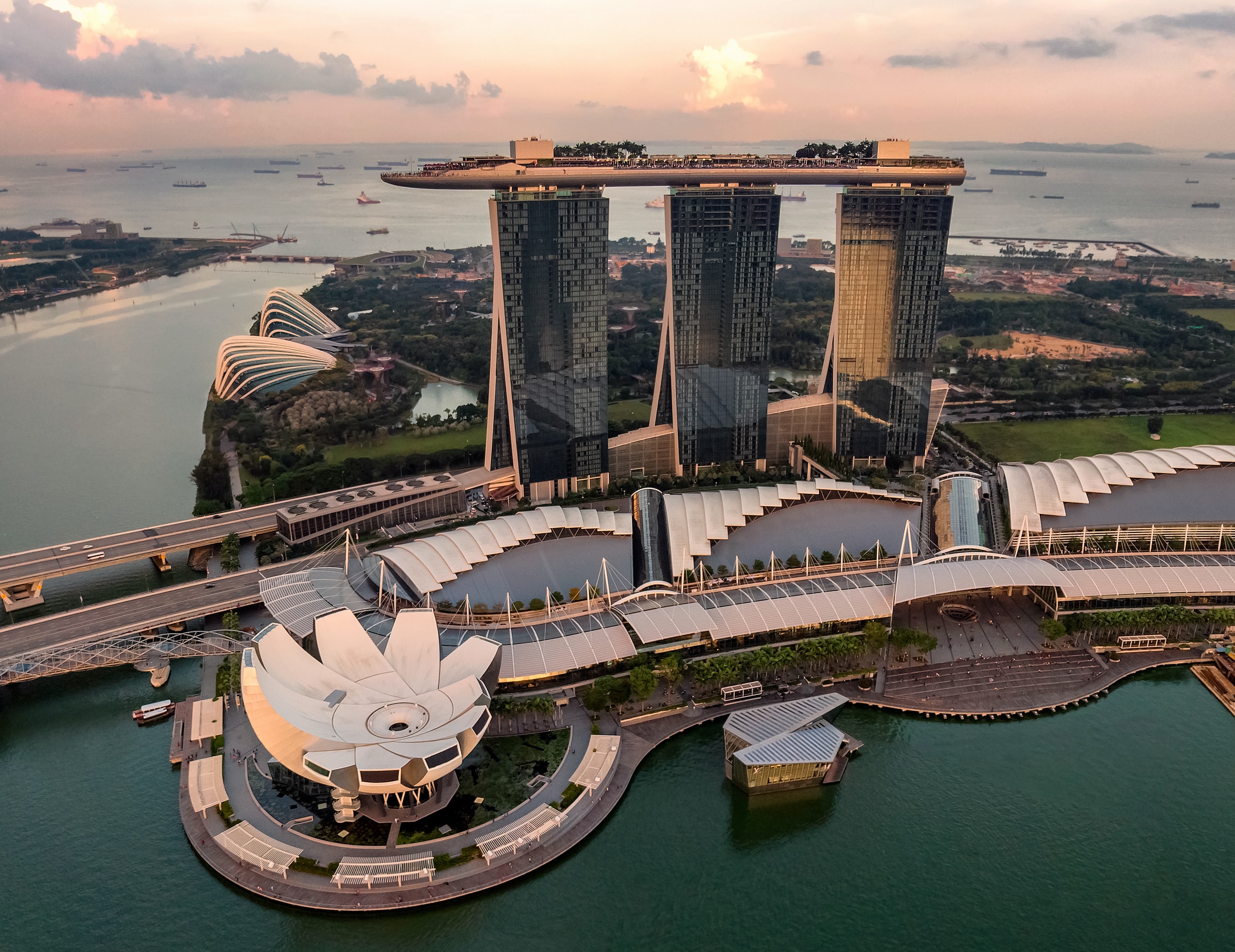 Singapore is an island just off the coast of Malaysia, surrounded by a number of smaller islands and washed by the Singapore Strait and the Straits of Johor. Such geographic location makes traveling by plane the most comfortable way of reaching the city-state. On average, it takes about 22 hours to fly from the US to Singapore.
The duration of your cheap business class flight will depend on whether you depart from the East Coast or from the West Coast, as well as on the layover duration. Direct last-minute business class flights to Singapore are quite rare. However, one of the world's shortest direct flights is actually the flight from Newark Liberty to Singapore, clocking in at less than 19 hours.
Long-haul First Class Flight to Singapore
Spending almost an entire day in a small coach seat can turn your last-minute business class flight into a real nightmare. That is why we strongly recommend that you opt for cheap business class flights if you are planning a trip to Singapore. The seats in business class are spacious and very comfortable, which is very important for those who are going to spend a minimum of 19 hours on a plane.
First Class Seats
However, it's not only about the comfort of the seats. The distance between them is a lot bigger, the number of fellow passengers is a lot smaller, there is much more variety in food options, the alcohol is often free, and the quality of the service is, of course, much higher.
It's no news that business and first-class tickets are extremely expensive. Even so, getting a cheap flight to Singapore is not a fantasy. If you book your flight well in advance or look for last-minute offers, you stand a very good chance of getting amazing business class deals.
Cheap First Class is Your Reliable Travel Partner!
Plan your trip, find the cheapest first class and business class flight deals and book great value fares to 60+ destinations with Cheap First Class!
Need help with your trip? Here are answers to FAQs for all your travel!
Cheap First Class guarantees the best price-quality ratio of airfares to Singapore on the market. Choosing cheapfirstclass.com, not only can you enjoy every luxury of business class flights to Singapore, but you also pay the lowest price.