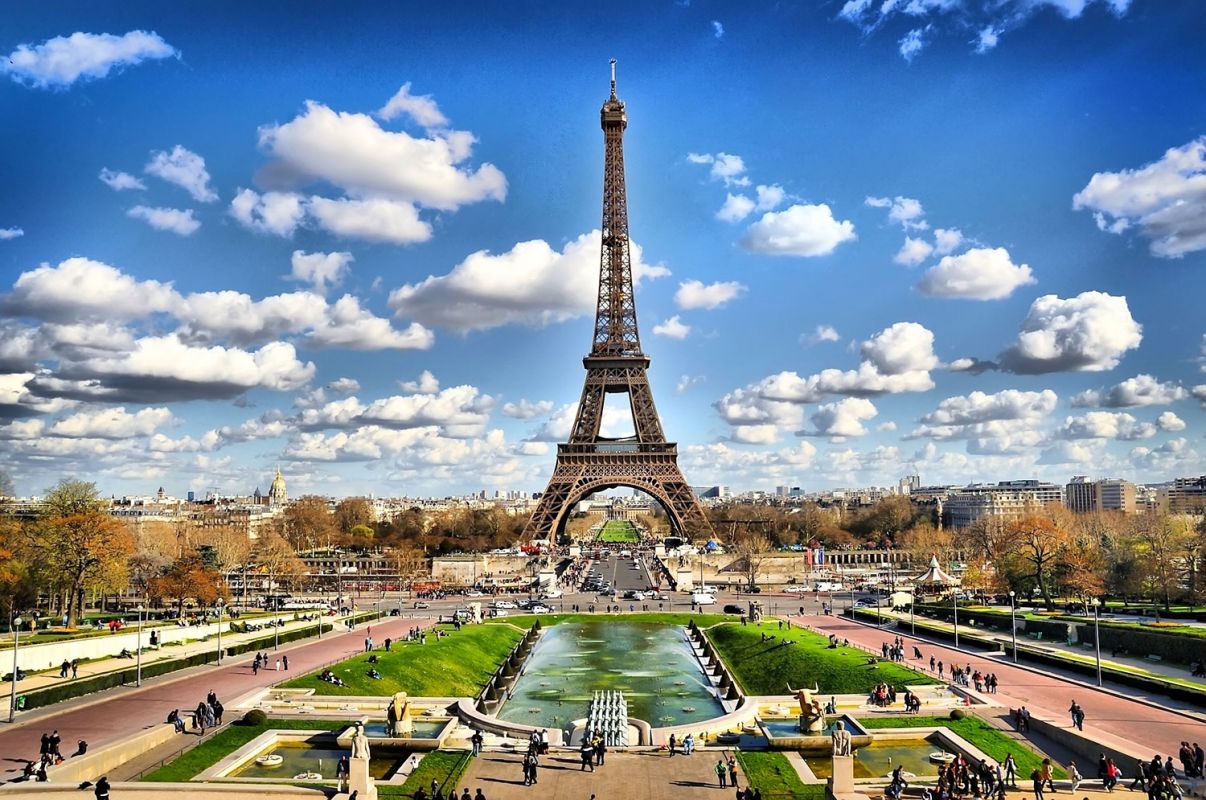 Probably the most famous city in whole Europe, Paris is a huge industrial conglomerate and a notable cultural highlight. Originating in third century BC, the city of Paris has swiftly become one of the most important citys of the western world, and the situation still remains the same. The Paris metropolitan area accommodates one-fifth of the French population and covers almost all the Paris region. The city made its way through numerous wars and revolutions, including the French Revolution that had Paris as its central stage. The capital of France is often included in the wealthiest cities list, having the highest GDP in the country (approximately 30% of the entire GDP of France). In this city, you can find numerous historical attractions from different époques and centuries. By far, Paris is one of the biggest tourist and business highlights in Europe. What makes this city so special? You can find it out by taking a business class to Paris, or you may start with this article.
Historic Places to Visit in Paris
Paris has an exceptional history; the city hosted a great amount of important political and civil events. Though, Paris managed to save an impressing number of architectural and cultural highlights. Thinking about the capital of France, travelers often suggest the museums be the most interesting part of it. The Louvre, apparently the most famous of them, is situated in the old building of The Louvre Palace that was constructed in 1190. The sought-after Glass Pyramid was presented in 1989 and since that became the mascot of the museum. The Louvre, divided into three separate wings, holds more than 350,000 objects from prehistory to modern days; da Vinci's Mona Lisa is often considered the main treasure of this museum, though, the collections are endless and everyone can find something special for oneself. Another famous exhibition, the Musée d'Orsay, is mainly focused on works of French impressionists.
Architecture
You can pass rooms one by one from the entrance to the exit, visiting the expositions devoted to Naturalism, Symbolism, Art Nouveau etc. The great legacy of previous ages also reflects in certain buildings, including prodigious cathedral – The Notre-Dame de Paris. This canon church is unbelievably cinematic and is often used as a background for Hollywood and European films. This cathedral is frequently recognized as one of the primary symbols of Paris. The Avenue des Champs-Élysées, the Elysium Fields in English, hosts the Triumphal Arc and the alley of beautiful horse-chestnut trees. As well, this street is one of the most expensive real estate spots in the world, and it is no wonder: the street is filled with shops, cafés, restaurants, and luxury boutiques. If you are into science and technology, be sure to find many interesting showpieces in the Cité des Sciences et de l'Industrie, the biggest science museum in Europe that provides such entertainments as the planetarium, the IMAX theater, and, of course, numerous scientific exhibitions.
Business class to Paris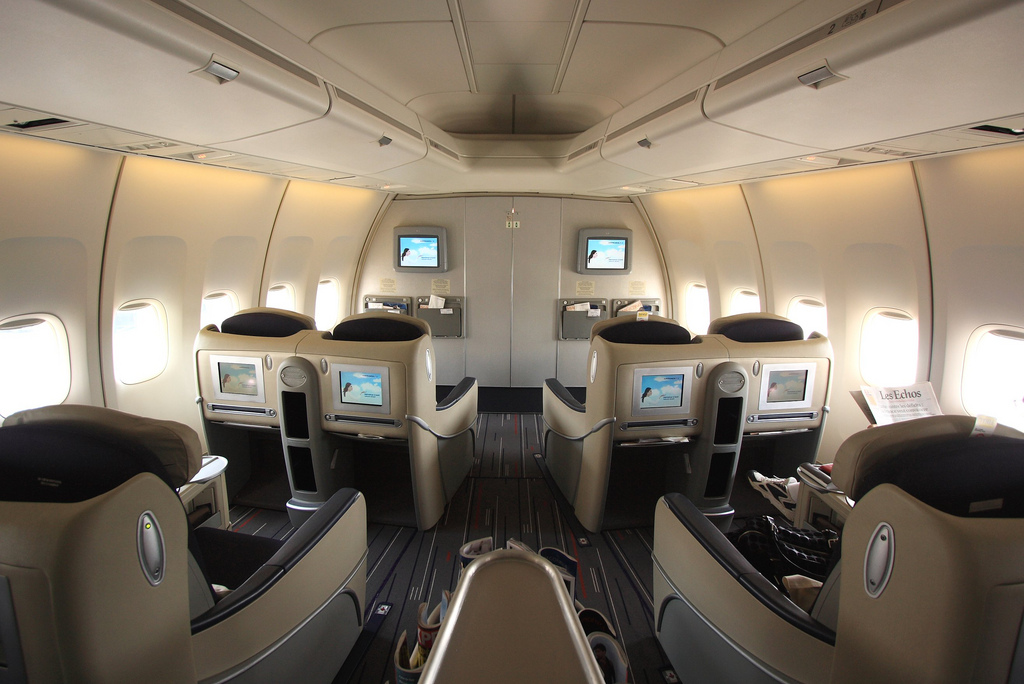 Those who take Paris business class flights might be interested in establishing the enterprise in this city. The economy of the city substantially depends on service and commerce; a great number of banks and insurance companies are headquartered in Paris (AXA, BNP Paribas, Société Générale, Credit Agricole etc.). It has already been mentioned that the Paris Region has the biggest GDP in France; last century has shifted the emphasis from machinery and industry to service industries (including finances and IT sphere), and high-technology manufacturing (aerospace, electronics, optics etc.). Last year, Paris was ranked the second most expensive city in the world, although, business travelers and expatriates are cheerfully welcomed.
Airports in Paris
Three commercial international airports serve Paris: Paris-Charles de Gaulle, Paris-Orly and Beauvais-Tillé. The most luxurious and, at the same time, busy of them is Paris-Charles de Gaulle Airport, which is the main hub for international airlines Air France. This company offers Paris business class tickets that provide flights with the flawless onboard service. If you look for cheap first class tickets to Paris, you can browse our site and find best offers. Also, if you would like to get discounted first class flights to Paris, you can try booking them in advance.
Prices
Cheap business class tickets to Paris from $2787
Discounted first class flights to Paris from $3355
Top Destinations for Business Class and First Class Travel in 2024
Rome, Yangon, Lucerne, Frankfurt, Tokyo, Edinburgh, Dubai, Paris, Bangkok, Johannesburg, Budapest, Osaka, Taipei, Brussels, Stockholm, Barcelona, Amsterdam, Athens, Berlin, Helsinki, Vienna, Brisbane, Reykjavik, Venice, Guangzhou, Perth, Milan, Seoul, , Glasgow, Madrid, Munich, Nice, Beijing, Dusseldorf, Iceland, Cairo, Melbourne, Moscow, Shenzhen, Shanghai, Nuremberg, Spain, France, Germany, Italy, Sweden, Switzerland, Singapore, Tel Aviv, Israel, Norway
Cheap First Class will take you to London, Paris, Amsterdam, New York or Hong Kong cheap! Get to the global capital destinations easily and forget about the overly-priced services of the vast majority of air flight companies online! Save up to 70% of your money with Cheap First Class luxury travel!
Cheap First Class is Your Reliable Luxury Travel Partner
Travel with confidence, plan your luxury air trip, find the cheapest first class and business class flight deals and book great value fares to 60+ destinations with Cheap First Class!
Need help with your trip? Here are answers to FAQs for all your travel!