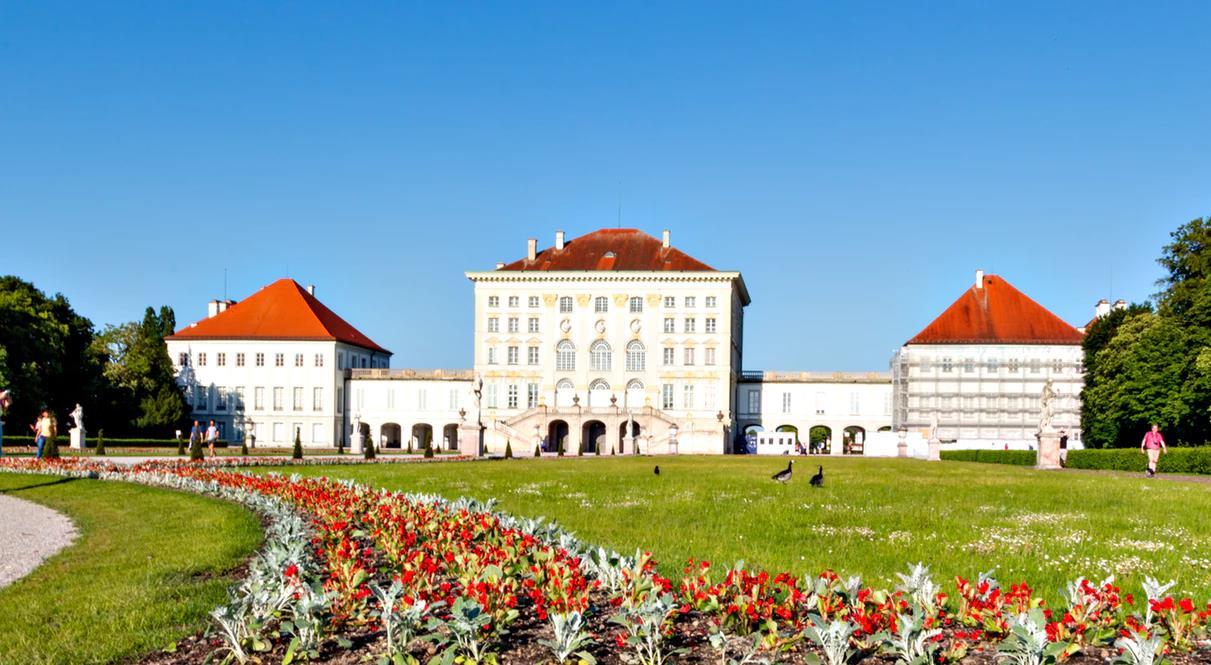 Have you ever been to Munich? This incredible city is not given enough attention by tourists, but if you plan on visiting Germany, you should certainly pop into Munich too. Munich is Bavaria's capital, a city where you can find a variety of Baroque churches, museums, and superb restaurants! Moreover, this city is a cluster of art museums with a wide array of masterpieces. If you want to make your trip even more enjoyable, book your business class seats to Munich in advance!
Things to Discover in Munich
Munich is the country's third-largest city, and it offers a variety of fascinating sights. In recent years, the city has experienced a considerable resurgence. Doesn't matter who you are: a person who just wants to enjoy the city's architecture or a beer enthusiast, Munich won't leave you indifferent. Have you ever been to a place where beer for breakfast is a normal thing? If you want to enjoy this experience, you should pop into Schneider Brauhaus.
Those who want to taste the typical Bavarian cuisine are welcomed at Augustiner am Dom – the best Bavarian restaurant.
Dreaming of polishing up your road skills? Visit the BMW and MINI Driving Academy Maisach, the best place where you can improve your driving. Mind that your coach will be a former professional race driver!
Those who can't live without shopping will find the Midnightbazar the best place to visit. You'll find a variety of great bargains here!
All in all, Munich is a great European city where you will never get bored.
Best Time to Fly to Munich
Winter, except for December and January, is considered a low season. So if you don't like crowds of tourists, you should book your cheap business class tickets to Munich right now for the winter months. However, the best time to visit Munich is the period from March to May.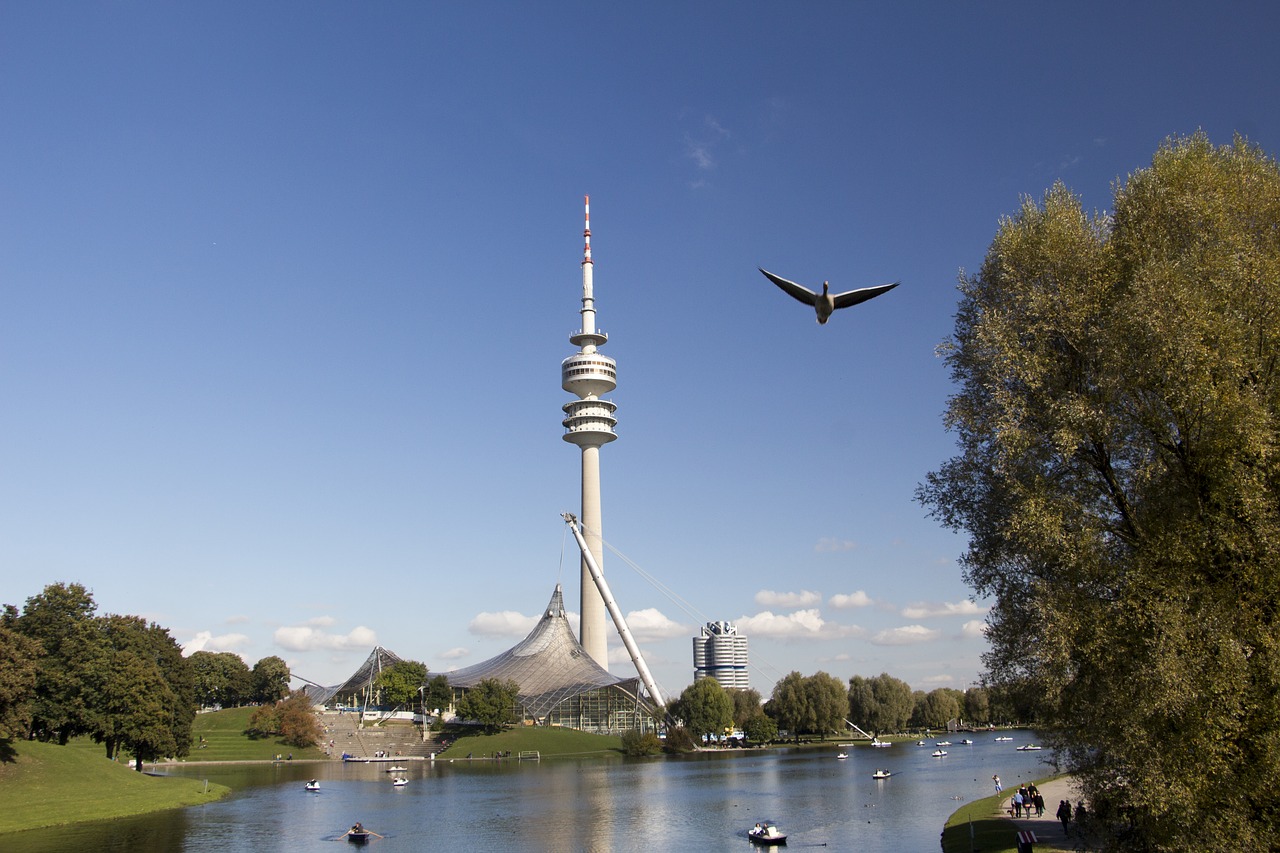 Airports in Munich & Transportation Information
There's only one airport in the city – the International Munich Airport (Flughafen München) that is located 40 km northeast of the city center. The airport handles over 46 million passengers per year. Moreover, in terms of international passenger traffic, it is the world's 15th busiest airport.
When you arrive at Munich, you'll be offered the following transportation means:
Bus. The trip takes 40 minutes and costs EUR 10.
Taxi. The trip takes 1 hour and costs EUR 90.
Train. There are two lines, S1 and S8. The cost of the tickets for the Munich train starts from EUR 10; the travel time is 50 mins.
Is It Hard to Find Cheap Tickets?
When you are using the services of CheapFirstClass, it is easy as pie. You can book your cheap business class flights to Munich in a few clicks: all you need is to fill in the fields with the information about the dates of your trip, destination, and the number of passengers.
You can also do it on your own, using the services of well-known ticket booking platforms. But there are lots of aspects to consider. If you are an inexperienced traveler, you may need to spend a few hours searching for cheap tickets and find absolutely nothing.
Where to Search for Tickets?
As we have just mentioned, the best place to order your business class flights to Munich, Germany is CheapFirstClass – a company whose goal is to find the best airfare deals to absolutely any destination! When using the services of CheapFirstClass, you can rest assured that you'll get tickets to the cheapest business class to Munich. Experts in the area will find the best tickets for you.
Nevertheless, some users like planning their trips themselves. In this case, they can use such services as SkyScanner, Aviasales or Momondo to find the best business class airfare to Munich.
Business Class Fares to Munich
It doesn't matter much how you get to Munich: the most awesome experience is waiting for you in this city. However, if you are the kind of person who prefers traveling with comfort, you should opt for business class. As a result, you'll enjoy some perks:
Comfortable business class cabins.
Meals and drinks included.
Free access to WiFi during your flight.
The opportunity to get enough sleep.
Some airlines even have showers on board.
A variety of other pleasant amenities.
Guide for Finding Cheap Tickets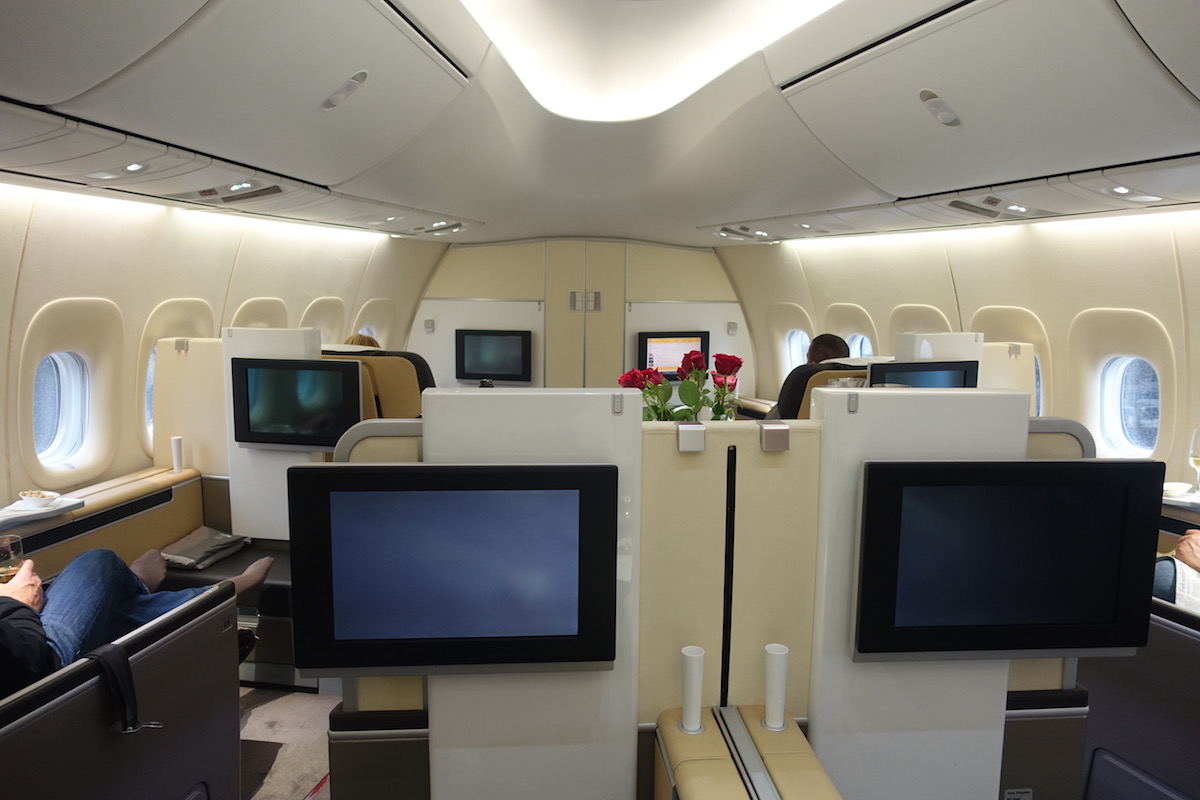 If you want to find the best business class flights to Munich, there are some secret tips that will certainly help you save money.
Be flexible
It goes without saying that a lot depends on the time when you plan to visit Munich. If you want to get cheap tickets, you need to be ready to change the dates of your journey.
Besides, you should keep in mind that the tickets for weekend flights are usually more expensive than the tickets to Munich on any other day of the week.
Book with low-cost carriers
This is another chance to save money. Low-cost carriers usually offer lower prices. However, be ready to travel with hand-luggage only. They usually offer lower prices but don't provide any other amenities.
Business class upgrade
This solution is a great idea for those who like to bid. Some airlines offer auction systems that allow you to upgrade your tickets to business class at the last moment. However, a lot depends on your luck!
Upgrade with frequent flyer loyalty programs
This tip is great for those who travel on an ongoing basis. Check what loyalty programs your favorite air carriers offer. The majority of them have great loyalty programs for their regular customers. You collect points for each flight, and after that, you can exchange them for business class tickets.
Wait for sales on business class airfares
You will hardly find a better method to save money than this one. From time to time, air carriers offer discounts just like any department store in your city. So you have a chance to get tickets to Munich at the lowest possible price. To find out more about the best deals you should subscribe to the airline's updates.
Travel alone
This tip is not for everyone, but still, it is another superb opportunity to save money. When you travel alone, you can book tickets in the best business class airlines to Munich at a lower price. If no one is willing to travel with you, look at this from the bright side! You can book your tickets at a much lower price!
Dress nicely and be polite
Some passengers can book a few seats in business class but travel alone. What does this mean? Passengers from economy class have a chance to upgrade to business class. However, to find out more about this option, you need to ask a gate agent. If you make a good impression and there are any available seats, you might be able to get them without additional payments.
How to Book Tickets?
If you prefer traveling with top-notch comfort, you probably don't like spending your precious time searching for the lowest prices offered by the biggest search engines. In this case, CheapFirstClass is at your disposal!
Airlines That Fly Business Class to Munich, Germany
If you are currently looking for airlines with the best quality-to-price ratio, check out the tickets offered by one of these air carriers.
Lufthansa
It's a well-known German airline. In total, this company has more than 700 aircraft, including Boeing and Airbus. The main distinctive feature of this carrier is that they offer the most convenient business class cabins.
United Airlines
This air carrier is commonly referred to as United. It is the main American airline, operating a huge domestic and international route network. Its fleet includes 778 aircraft, all Airbus or Boeing.
United Polaris
This is a new premium in-flight product offered by United. The main goal of this service is to replace the old business class offered by United Airlines. The greatest benefit of this company is the quality of onboard services and amenities.
Croatia Airlines
This is the flag carrier in Croatia, headquartered in Buzin. Croatia Airlines operate international and domestic services mostly in Europe. Their fleet encompasses 12 aircraft, all Airbus.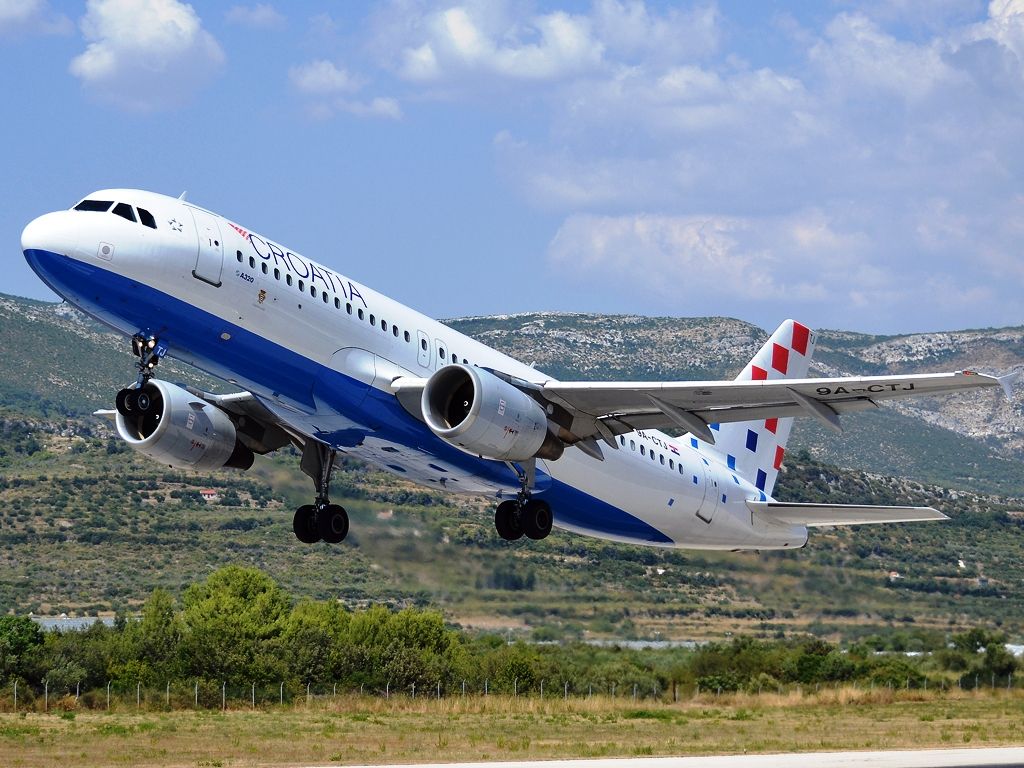 When Are Business Class Tickets to Munich the Cheapest?
If you are on a budget and can't afford to pay a full price for your ticket to Munich, you should book your tickets as soon as possible. The best time is to order them is a few months before your journey.
Last Minute Tickets to Munich
If your decision to visit Munich is spontaneous, you still have chances to get cheap tickets to airlines fly business class to Munich. No one can predict the price of the tickets a day or a week before your trip. Sometimes, last minute tickets are cheaper than pre-ordered ones.
Budget Airlines
If you prefer traveling for cheap, then use the services of budget air carriers:
Eurowings;
Austrian Airlines;
Ryanair.
Tickets in Two Directions
Ordering two-way tickets is a superb opportunity to save money because their cost is usually lower. Moreover, you know that you'll have you return tickets at hand.
Cheap Business Class Flights from Munich
There's an opinion that only rich people can fly business class. If you think so too, mind that it's a huge mistake. You are depriving yourself of a chance to enjoy the comfort of business class.
An inexperienced traveler won't find business class flights at a low price. However, when you have the right company at hand, it is easier. With CheapFirstClass, you can fly to Munich at a low price but with top-notch comfort!
How CheapFirstClass Can Help You
The main mission of our service is to help passengers make their trip to Munich as convenient as possible! If your schedule is too busy and you can't find a few spare hours to browse the web and find the tickets, you can contact our experts for help. They will find business class tickets to any destination at a reasonable price!
Fly with CheapFirstClass!
You can definitely book your tickets on your own using search engines, but this process takes time and effort. Moreover, there is no guarantee that you'll get cheap tickets. When dealing with us, you'll get the following benefits:
You'll save your money.
You can get in touch with our support team at any time of the day.
You'll get fast assistance.
You'll travel with comfort for cheap.
Our ticket booking company is for busy travelers or business owners who can't find time to book the tickets themselves. Moreover, when choosing us, you'll have an opportunity to enjoy your flight in business class at a lower cost. With our services, you'll definitely enjoy your journey!
Obviously, there are lots of companies offering to find you business class tickets to any destination at a lower price. However, not all of them offer really profitable deals. The key mission of our service is to help you find the tickets not only at a reasonable price, but in the air carriers that offer the most comfortable business class cabins. If you are greatly concerned about the quality-to-price ratio, choosing our service might be the best decision!
Top Destinations for Business Class and First Class Travel in 2024
Rome, Yangon, Lucerne, Frankfurt, Tokyo, Edinburgh, Dubai, Paris, Bangkok, Johannesburg, Budapest, Osaka, Taipei, Brussels, Stockholm, Barcelona, Amsterdam, Athens, Berlin, Helsinki, Vienna, Brisbane, Reykjavik, Venice, Guangzhou, Perth, Milan, Seoul, , Glasgow, Madrid, Munich, Nice, Beijing, Dusseldorf, Iceland, Cairo, Melbourne,Moscow, Shenzhen, Shanghai, Nuremberg, Spain, France, Germany, Italy, Sweden, Switzerland, Singapore, Tel Aviv, Israel, Norway
Cheap First Class will take you to London, Paris, Amsterdam, New York or Hong Kong cheap! Get to the global capital destinations easily and forget about the overly-priced services of the vast majority of air flight companies online! Save up to 70% of your money with Cheap First Class luxury travel!
Cheap First Class is Your Reliable Luxury Travel Partner
Travel with confidence, plan your luxury air trip, find the cheapest first class and business class flight deals and book great value fares to 60+ destinations with Cheap First Class!
Need help with your trip? Here are answers to FAQs for all your travel!