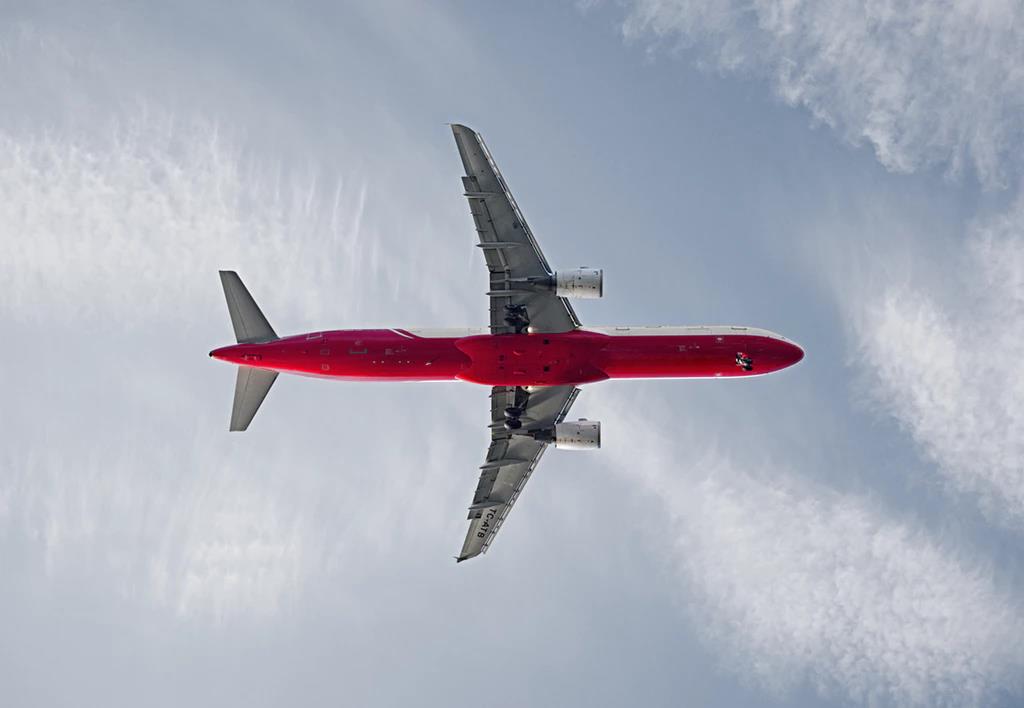 With its fascinating architecture, interesting history, and breathtaking scenery, Amsterdam is one of the best European cities. If you've never been to Amsterdam before and dream of visiting its sights, it is time to book cheap business class flights to Amsterdam!
Things to Discover in Amsterdam
This city is drenched in history, so obviously you'll find a variety of museums and art galleries here. When in Amsterdam, you should definitely pop into the Van Gogh and Rijksmuseum and enjoy the biggest collection of the artist's works.
If you are a foodie, there are 12 Michelin restaurants at your disposal. In the hotel Okura alone you'll find four Michelin starred restaurants.
The Amsterdam canal is the heart of the city. There's always a lot of activity around it. If you want to see the city from the other side, you should definitely take a canal cruise trip. But if you prefer exploring the city like a local, just hire a bike! There are hundreds of bike companies around Amsterdam, offering reasonable prices.
Nevertheless, the main reason why people go to Amsterdam is to see its flower show which usually runs from March to May. You'll see the iconic tulip fields that are a reflection of the country's supremacy in the world market of flowers.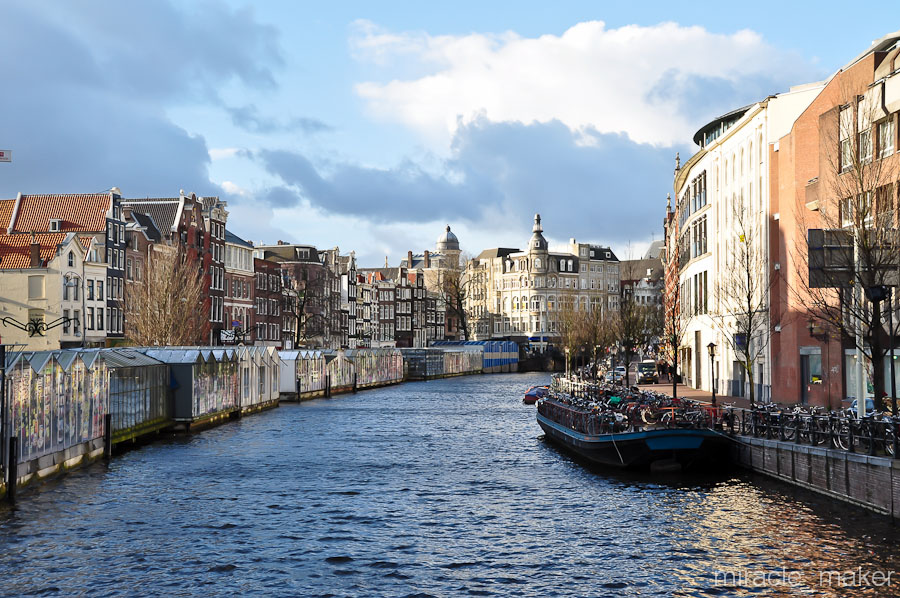 Best Time to Fly to Business Class to Amsterdam
You can visit this city at any time of the year. However, if you want to enjoy its amazing tulip fields, it is better to come here in spring.
Airports in Amsterdam and Transportation Information
Amsterdam Airport Schiphol is the biggest one in the country. Being situated nine kilometers southwest of the city center, it is considered the main international airport in the country. You can get from the airport to the city center by train, bus or taxi. A taxi is the fastest way (it takes 20 minutes and costs 40€).
If you want to save money, you can get to the city center by train, the average price is 5€. Bus tickets also cost 5€, but the whole journey will be longer, around 40 minutes.
There are smaller airports around Amsterdam too:
Rotterdam The Hague Airport (located in the city of Rotterdam);
Groningen Airport Eelde (located in the city of Eelde, the smallest airport in the country);
Eindhoven Airport (situated 7 km west of the city of Eindhoven, the second biggest airport in Netherland)
Maastricht Aachen Airport (located 5 km northeast of Maastricht).
If you travel from abroad, you should definitely book business class seats to Amsterdam beforehand. Following this advice, you'll make your journey as convenient as possible!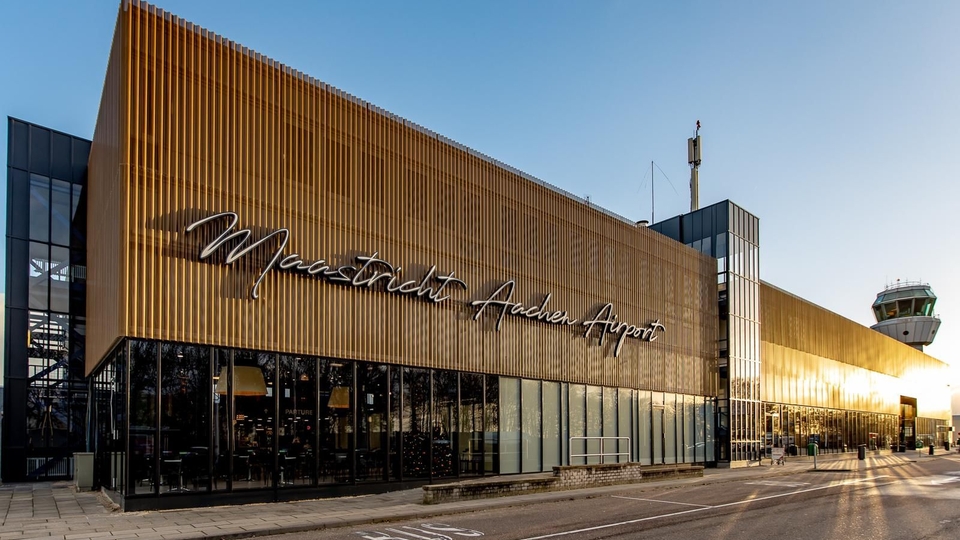 Is It Hard to Find Cheap Tickets?
If you are an inexperienced traveler trying to find business class flights to Amsterdam Netherlands for the first time, you'll probably spend a few hours and won't find anything. However, it is easier than you might think. First, you should book your cheap business class tickets to Amsterdam in advance (3-5 months before the date). In this case, you have the chance to save a decent sum of money!
Secondly, you should choose the right service that will help you get the tickets at a lower price.
Where to Search for Tickets?
Today, there are lots of services where you can book the tickets to any country right from your smartphone:
Skyscanner;
Momondo;
Kiwi;
Google Flight.
These are the biggest search engines that allow you to book tickets to any country. However, you risk spending a few hours before you find the best business class flights to Amsterdam or any other country at a reasonable price. So if time is an issue, you can use CheapFirstClass – a service offering the best airfare deals to any country.
Business Class Fares to Amsterdam
When choosing business class fares to Amsterdam, you'll definitely get a number of bonuses:
Convenient seats;
Free meals and drinks;
Access to the internet during the flight;
The opportunity to arrive at your destination well-rested.
All in all, when you choose business class airfare to Amsterdam over economy class, you can rest assured that your flight will be as convenient as possible.
Guide for Finding Cheap Tickets to Amsterdam
It goes without saying that no one wants to overpay, especially when it comes to tickets. So, if you are on a budget but still dream of traveling for cheap, study our recommendations. They might help you save cash!
Be flexible
A lot depends on the dates of your trip. So, the main recommendation is to be flexible and change the dates of your trip if the ticket price is lower.
Moreover, you should avoid traveling during busy days, such as national holidays or weekends.
Book with low-cost carriers
Monitor the prices, study what airlines fly to Amsterdam and opt for the ones that offer the cheapest business class to Amsterdam. Some of them offer lower prices and fewer benefits, but it is a superb opportunity to save cash.
Business class upgrade
No one can give you the guarantee that you'll get the tickets, but it is a great chance to save money. You can choose an airline that offers an auction system to the passengers of the economy class. If you win, you'll get the lowest price for business class tickets.
Study this question, because there are many airlines offering such auctions today.
Upgrade with frequent flyer loyalty programs
This tip is for those who travel frequently. Many air carriers offer loyalty programs to their regular customers. The terms of loyalty programs are absolutely different but the result is the same: you can get points for each flight and exchange them for business class tickets.
Some air carriers offer "family pooling" whereas others offer other methods to get bonuses. So before you buy the tickets, make sure you know everything about their loyalty program.
Wait for sales on business class airfares
This is probably the best way to save money. It's not only supermarkets that offer Black Friday discounts. Air carriers also offer sales for business class seats.
To find out about these offers, you need to subscribe to their newsletters and social media accounts.
Travel alone
The chances that you'll be able to buy cheap tickets for a big party are lower than booking a single chair. If you have no friends to travel with, look at this from the bright side. When traveling alone, you can save cash on business class flights.
Dress nicely and be polite
There are passengers that book a few seats but travel alone. It means that a couple of passengers from economy class can get to business class. When you are at the registration desk, ask politely whether there are any available seats in the business class. Your manners can help you get them!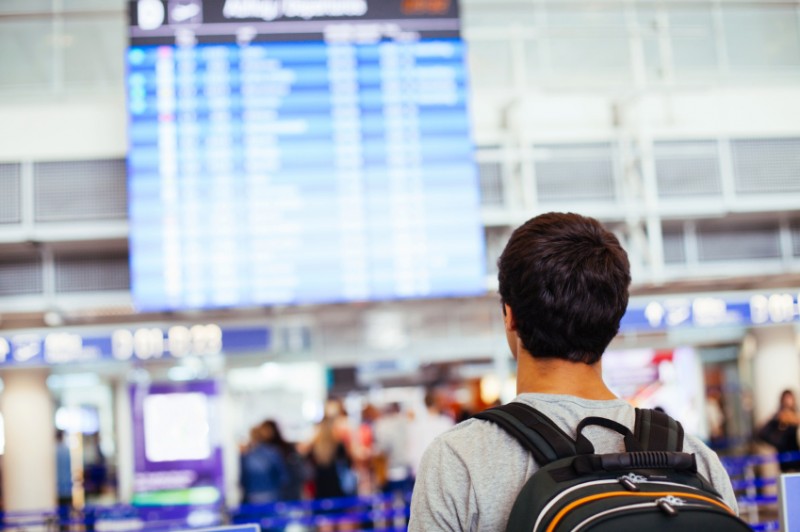 Airlines That Fly Business Class to Amsterdam, Netherlands
Not all airlines fly to this country. Look at the best air carriers offering the best quality-to-price ratio.
Delta Airlines
This is a well-known American carrier that flies to more than 300 destinations, including Amsterdam. Moreover, this air carrier is a member of the SkyTeam airline alliance. The company operates 885 aircraft produced by Boeing, McDonnell Douglas, and Airbus.
KLM
This is the main carrier in the Netherlands that was founded 100 years ago. This carrier operates a fleet of 119 planes manufactured by Boeing and Airbus. KLM flies to 145 destinations.
British Airways
Being the main carrier in the UK, British Airways also provides regular flights to Amsterdam. The air carrier serves more than 160 destinations worldwide.
American Airlines
This is the main carrier in the United States of America, offering flights to nearly 350 destinations. Their fleet includes 260 Airbus A320s and 460 narrowbody jets.
When Are Business Class Tickets to Amsterdam the Cheapest?
If you are searching for profitable flight deals, you should book your tickets in advance. It is more profitable to book flights a few months before your journey to Amsterdam. Of course, you still have chances to get a cheap ticket in a day before the trip, but those chances are not too high
Last Minute Tickets
Of course, not all passengers can plan their trips beforehand. Sometimes, you need to act promptly and find which airlines fly business class to Amsterdam the day before your business trip. In this case, last-minute tickets might help you save cash.
Budget Airlines
If you can't afford to pay for business class seats offered by flag carriers, you can opt for budget airlines that offer lower prices. The most popular ones are:
Using the services of these carriers, you can get to your destination at a reasonable price. Their services aren't as good as flag carriers offer, but it is a great solution for those who aren't too bothered with convenience.
Tickets in Two Directions
If you know for sure that you'll spend a few days in Amsterdam, it is much better to book two-way tickets. When you book the tickets to Amsterdam, you should also buy your return tickets. In this case, the total price for both tickets will be lower.
Cheap Business Class Flights from Amsterdam
If you are currently looking for the best business class airlines to Amsterdam at a reasonable price, you've come to the right place. CheapFirstClass can help you book them without any hassle.
In fact, it is very easy to book tickets to any destination when you have the right service at hand. Moreover, when choosing business class seats, you can feel certain that you'll enjoy your flight and the upcoming tour. Business class means more convenience. If you are used to traveling with top-notch comfort, order your business class tickets right away!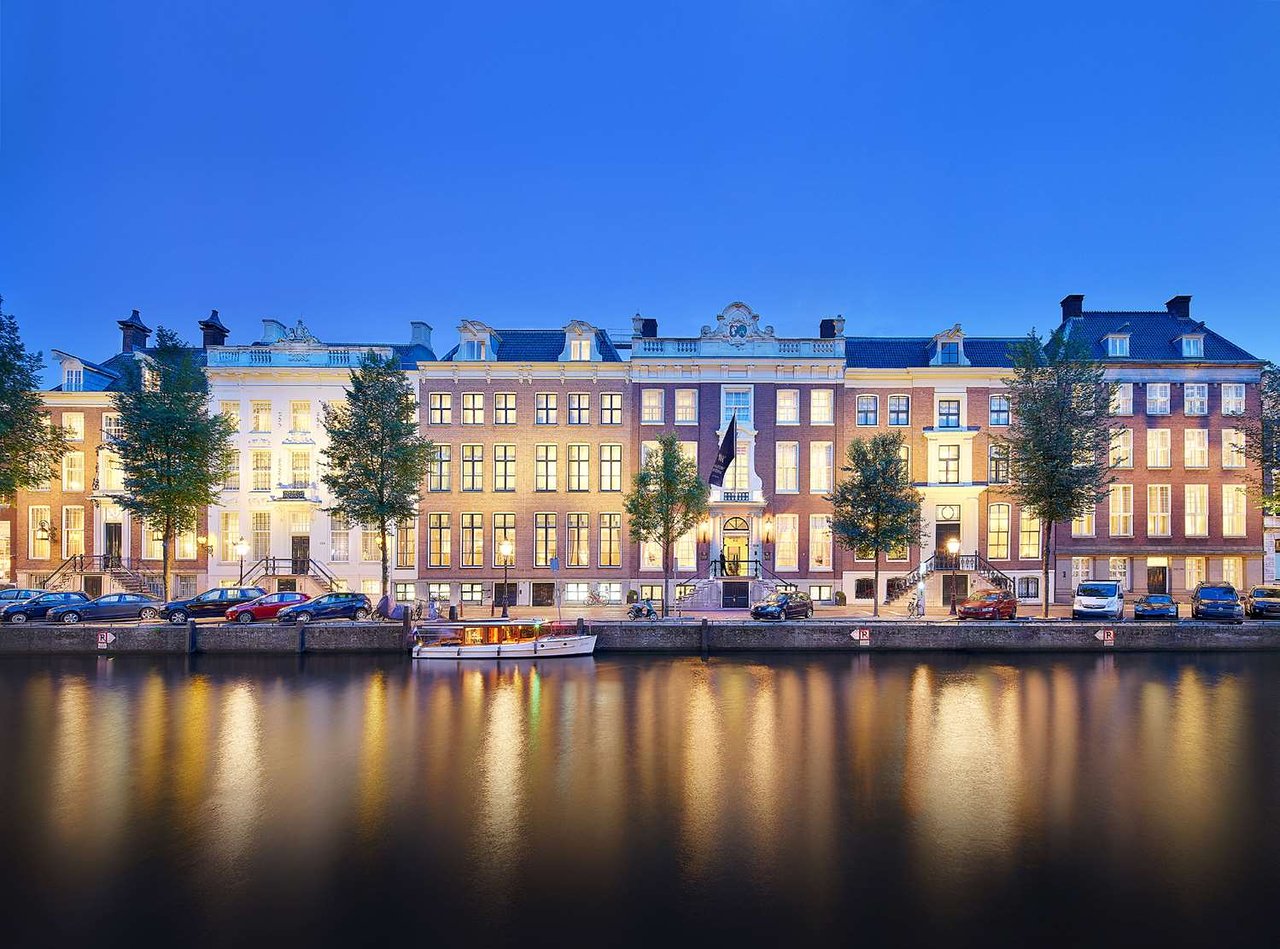 How CheapFirstClass Can Help You?
We are a trusted ticket booking service that can help you find your business class tickets to Amsterdam at a low price. All you need to do is to get in contact with our support team, and we'll find the best offers for you.
With us, you won't have to spend your precious time searching for the best tickets on different platforms. You just need to inform us of your requirements, dates of your trip and your destination, and we'll do all the rest for you. CheapFirstClass is a reliable partner for those who value their time!
Fly Luxury with Cheap First Class!
When choosing our service, you'll get a variety of perks, such as:
Tickets at a lower price;
Fast assistance;
The capability to find the best airfares to any destination;
Lower prices as compared to competitors.
Our service is for those who value their precious time but don't like to overpay. Our main mission is to help you get to any destination with ease and at a reasonable price. Fly with us and enjoy your journey!
Today, there are hundreds of airlines but not all of them offer convenient business class cabins. If comfort is of prime importance to you but you don't like to overpay, dealing with CheapFirstClass might be the best choice for you!
Top Destinations for Business Class and First Class Travel in 2021
Rome, Yangon, Lucerne, Frankfurt, Tokyo, Edinburgh, Dubai, Paris, Bangkok, Johannesburg, Budapest, Osaka, Taipei, Brussels, Stockholm, Barcelona, Amsterdam, Athens, Berlin, Helsinki, Vienna, Brisbane, Reykjavik, Venice, Guangzhou, Perth, Milan, Seoul, , Glasgow, Madrid, Munich, Nice, Beijing, Dusseldorf, Iceland, Cairo, Melbourne, Moscow, Shenzhen, Shanghai, Nuremberg, Spain, France, Germany, Italy, Sweden, Switzerland, Singapore, Tel Aviv, Israel, Norway
Cheap First Class will take you to London, Paris, Amsterdam, New York or Hong Kong cheap! Get to the global capital destinations easily and forget about the overly-priced services of the vast majority of air flight companies online! Save up to 70% of your money with Cheap First Class luxury travel!
Cheap First Class is Your Reliable Luxury Travel Partner
Travel with confidence, plan your luxury air trip, find the cheapest first class and business class flight deals and book great value fares to 60+ destinations with Cheap First Class!
Need help with your trip? Here are answers to FAQs for all your travel!