SPECIAL OFFER TO Amsterdam

Business Class to Amsterdam

Price: $6434
Now: $2534

First Class to Amsterdam

Price: $8438
Now: $3239
Cheap First & Business Class to Copenhagen. Last Minute Deals
If you plan to fly to Copenhagen to catch a glimpse of a chain-smoking queen Margrethe, have a glass of Mead in the Nyhavn Harbour, or indulge your taste buds in the culinary masterpieces of the Michelin-starred Noma, last minute Business Class to Copenhagen might be just the right start of such an epic trip.
The capital of Denmark has everything to offer to a business or leisure tourist – so much so that it has been added to Lonely Planets' Cities to visit the 2019 list.
The city is super green with lots of parks and squares: King's Garden offers a fantastic strolling environment and a perfect Instagram backdrop while the Botanical Garden with its historical glasshouses requires a good half a day on its own to walk through.
The restaurant scene is flamboyant and cutting edge to the extent that even street food is not only mouth watering but also gets a funky presentation.
First Class & Business Class Flights Benefits to Enjoy
Cheap Business Class flight to Copenhagen may sound pretty unrealistic for some, but just as cheap first class to Copenhagen it is reality many of Cheap First Class clients live every day.
But first things first: why would you want to prefer to pay extra for an upgrade from an economy class?
Our simple answer is this: to enjoy your vacation or to be productive during your business meeting. Long haul flights can be exhausting to the extent one feels drained and needs days to recuperate after such a trip.
This is why the business class was created: to make sure the sky feels just like a night spent home and not like a stressful hurdle race with a never-ending night.
Welcome to a World of Benefits
Benefits of Flying Business and First Class  to Copenhagen
Enhanced health and safety measures.
Quick and easy pre-flight experiences.
Speedy security clearance.
Dedicated check-in desks.
Priority boarding.
Access to private lounges.
In-flight entertainment options.
A spacious seat, adaptable to your personal space.
Advanced LED lighting.
Delicious dine-on-demand cuisine.
A luxurious selection of amenities.
State-of-the-art communications system.
Early arrival to the airport.
Premium assistance to your departure, connection or arrival.
Last minute schedule and ticket changes.
Extra luggage allowance.
.
Kastrup (CPH), the International Airport in Copenhagen
Copenhagen features 1 international airport: Copenhagen Airport, Kastrup (CPH). It is located just 5 miles away from the capital on the Amager
island. The Airport broke the record of 30 million passengers for 2 years in a row: 2018 and 2019.
It is the main hub of Scandinavian Airlines and otherwise services 60 airlines. The main European destinations are London, Oslo, and Stockholm. The top CPH international routes are Doha, New York, and Dubai. The country of passenger breakdown for international flights puts USA citizens first with 1 million travelers, followed by Turks and Chinese.
The Copenhagen Airport Kastrup lounges and workspaces are multiple with differing agreements in regards to collaborations with airlines.
For example, a premium Eventyr Lounge with a spectacular 180-degree panoramic view, showering facilities, buffet areas and free WiFi signed agreements with British Airways, Delta Airlines, Emirates and Norwegian.
SAS Golden lounge offers its cozy spaces to EuroBonus and Star Alliance Gold members as well as EuroBonus Diamond members.
Primeclass lounge extends its relaxation & business facilities to guests of Emirates, Turkish Airlines, Ukraine International Airlines.
Top 5 Airlines That Fly First & Business Class To Copenhagen
In terms of getting across the pond with no stops, there is a direct flight from Washington to Copenhagen (IAD – CPH) of just 8 hours in the sky with overnight travel, operated by SAS.
Business class flights to Copenhagen are also offered from New York with the same Scandinavian Airlines (EWR – CPH) that last 20 minutes less.
But if you are after some deals, it is worth to consider 1-stop options too – specifically when it comes to last minute first class flights to Copenhagen. If you are flexible this way with dates of travel, then pay attention to these carriers, who offer several 1 stop flight options from different US destinations to the capital of Denmark.
Cheap First Class is Your Reliable Travel Partner!
We have been on the market for XX years and with thousands of happy customers, who keep recommending us to their dear partners and family, we are on a mission to make a business class travel affordable to many.
Our top flight ticket aggregator system and contracts with all major world carriers allow to provide you the best price there is at the moment for your specific requirements – flight in, flight out.
There are 2 ways you can receive a quote from our customer-focused team of travel agents:
call 8008182451
fill in the form with your business class or first class flight requirements on the homepage.
Let's fly you to Copenhagen with comfort and peace of mind!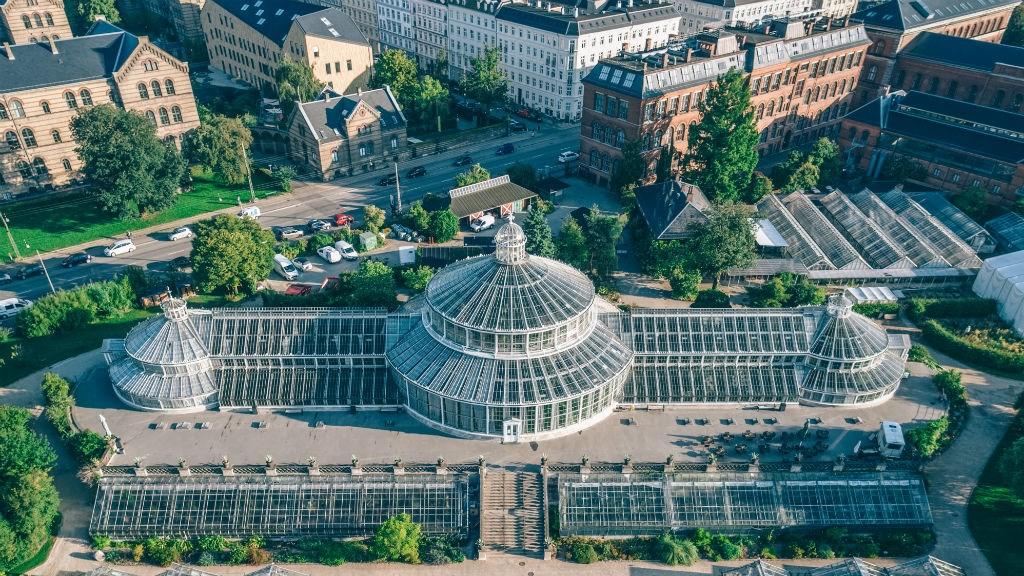 Recently Sold Business Class Flights to Copenhagen
BOS
Boston
→
CPH
Copenhagen
Business Class
$2,935
DFW
Dallas
→
CPH
Copenhagen
Business Class
$2,945
ATL/KATL
Atlanta
→
CPH
Copenhagen
Business Class
$2,955
DEN/KDEN
Denver
→
CPH
Copenhagen
Business Class
$2,875
JFK
New York
→
CPH
Copenhagen
Business Class
$2,846
SFO
San Francisco
→
CPH
Copenhagen
Business Class
$2,845
LAX
Los Angeles
→
CPH
Copenhagen
Business Class
$2,945
ORD
Chicago
→
CPH
Copenhagen
Business Class
$2,943
Business Class Travellers FAQ [2021]