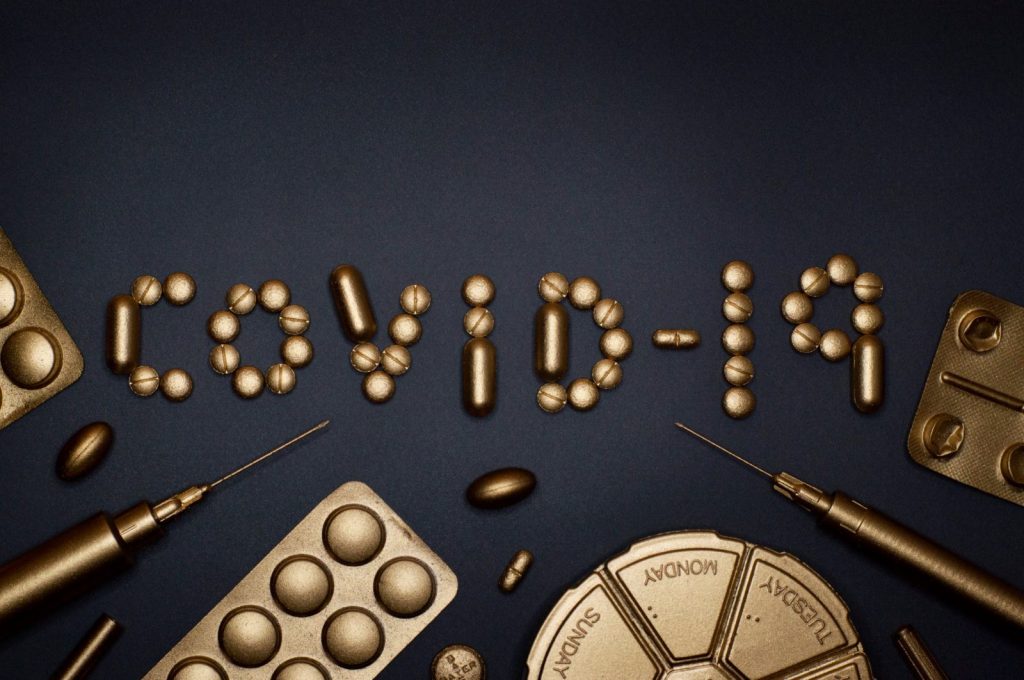 During the COVID-19 pandemic, international travel was almost non-existent, and domestic travel was limited, resulting in leisure and business tourism dropping to levels the world hasn't seen since the nineties. When the world had 09/11 terrorist attacks or the global financial crisis the air travel decrease was not as dramatic as it is amidst the coronavirus pandemic when it fell 66% last year.
Two-thirds of the world's aircraft fleet has been parked, and 18 airlines have filed for bankruptcy in a matter of months.
Now leisure and business tourists are willing to travel again once the COVID-19 vaccine is available at scale.  However, many of them are concerned with limited access to the leisure facilities at their destinations of choice. COVID-19 isn't going away anytime soon. We see that travel restrictions are expected to be in place for longer as countries worldwide continue to restrict entry and most business and leisure travel remains discouraged.
Many experts have said we will achieve herd immunity when about 70% of the population is immune to SARS-CoV-2, the virus that causes Covid-19, either through vaccination or by having had Covid-19. COVID-19 vaccines will hopefully return life to normal. However, tourism industry experts fear a long road to recovery.
When Will International Travel Resume?
Most probably countries will reopen their tourist routes and attractions "gradually". Currently, the top 10 travel destinations for Americans include Mexico, Canada, Britain, Dominican Republic, France, Italy, Germany, Spain, Jamaica, and China. But most of these countries have restrictions now including not letting in tourists or requiring quarantines at arrival. 
Currently, in the UK there is a two weeks quarantine. Besides that, the US State Department still has a health advisory urging Americans not to travel. That is also hurting travel agents who are saying that their business is down up to 90% for the past 12 months. Some people are afraid and even if they resume traveling again it will be a completely different experience. 
Experts say that the return to travel will start with leisure travelers, unlikely that the business travel will pick up right away. People are finding that they can do business and coordinate their team's activities just fine over Zoom. It may not be until 2024 that travel truly returns to the level that we saw in 2019.
Air Traveler Confidence
There are many reasons why people travel, including family, work, other responsibilities, and there is also our human desire to connect with people, recreate, take a break from work, which for some people can be important to maintain their health and preventing burnouts. For people especially living in large urban areas, even a short trip away from home can help alleviate the symptoms of burnout. After nearly a year of lost travel, some say that just a thought of a future escape that counts.
Start planning a trip even if you don't end up taking it, it's good for your mental health to have something to look forward to. 
Leisure and business traveler confidence is growing along with optimism that people feel both about the travel industry recovery and increased COVID-19 vaccination supply.
According to New York Times, U.S. airports had 1.357 million people pass through on Friday, the highest number on any day since March 2020, just after the World Health Organization declared the coronavirus outbreak a pandemic.
Since it is a leading indicator of travelers' sense of personal security, higher confidence is a foundation for travel intent, translating to a stronger tourism rebound in the coming months of 2024. Vaccinated senior passengers are expected to demonstrate enhanced travel demand in the next few months.
Travel Risk Assessment in 2024
The Coronavirus pandemic has changed everything including travel. As countries move to reopen to visitors again, industry experts say it is going to take time to get used to the new normal.
People want to travel and they are watching very closely the destinations that they want to go back to and keeping an eye on exactly what's opening up and how. However, full international business and leisure travel recovery is going to be tough.
Travelers also have to thoroughly assess all the risks associated with post-pandemic tourism – such as staying at a hotel, eating in a restaurant, or traveling in a commercial air carrier. They need to make sure they can travel safely and can stay healthy throughout their journey.
Post-Pandemic Travel Insurance
However, as a pandemic is rapidly evolving as well as the restrictions related to it. Here are the strategies you may find useful both for current amidst COVID-19 travel in 2024 and future, more normal travel times.
Why is travel insurance is such an important part of your travel planning? Undoubtedly, the value of travel insurance in pandemic times is greater than ever before. If you are booking your travel you must think of travel insurance, as it can protect your travel investment by refunding the money in case you need to cancel a trip. Airline companies and travel agencies have built increased flexibility into bookings.
Check out websites including SqaureMouth or Insuremytrip to compare policies before booking a flight. Experts also recommend you looking into any existing coverage you may have. Before you even think of booking your travel and having a few destinations in mind you need to look up what sort of COVID-19 restrictions and requirements there are.
When insurance can't protect you from getting sick, it can protect your investment, while giving you peace of mind when you are getting ready for your next trip.
Air Travel Safety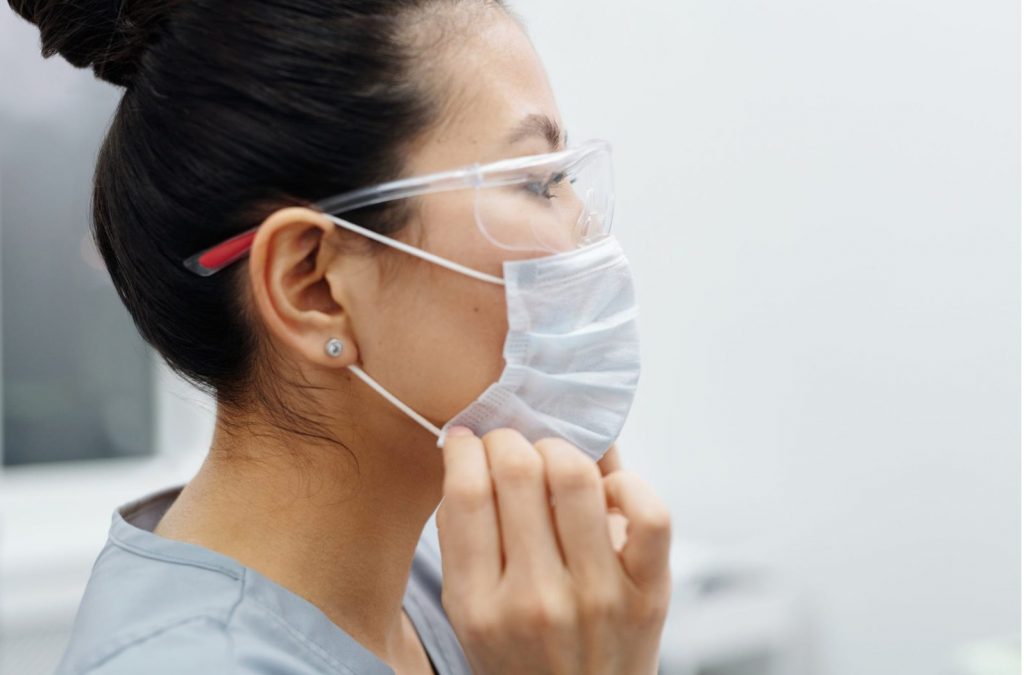 Air travel industry professionals were accustomed to seeing over 200,000 flights going to the air every day in such a safe and efficient manner with various levels of comfort and safety, but that is going to be different. Unfortunately, at least for the near future until 2024, as some experts indicate.
After months of lockdowns throughout the world, the rollout of the Coronavirus vaccine is now fuelling hopes that 2024 will see travel take off again. The global vaccination campaign has hit 345 million doses, but North America and Europe far outpace most countries in Asia and Africa. 
Anyway, travel in the post-pandemic world will be different from what we're used to. As air travel resumes, the passengers will have to get used to measures such as temperature screenings, physical distancing, self-service options for check-ins, the use of face-covering, and simplified cabin service among others.
Once you are on board the aircraft, keep your mask on, don't drink if you can avoid it, and keep the air on.  You should also pay close attention to where you are heading. Try to choose a destination with declining cases and no possible testing requirements and quarantine restrictions. 
2024 Is Going to Be a Year of Air Travel Deals 
About 84% of leisure airline passengers around the world are eager to start traveling again. The low airline prices that we have been seeing throughout the pandemic are quickly rising now as the vaccination is increasing. Airfares are going to go up by as much as 10% this month and prices are going to continue rising. So if you find something that looks like a good deal you should book it now. Don't wait because the prices will almost certainly go further up.
In fact, online booking sites like Cheap First Class have seen up to a 30% increase in flight searches and bookings, following promising vaccine news. Among Americans' most searched destinations Mexican beach resort cities like Cancun and US cities like Las Vegas and Orlando, according to Expedia. 
But what exactly does the vaccine mean for flying in 2024? At least one airline, the Australian Qantas announce that it will likely require proof of vaccination for international travelers. While others like United and Delta are requiring negative Covid-19 tests on select routes, which may allow travelers to bypass quarantine in some cities.
What Else to Consider when Booking a Flight
So what should you consider as you book your next air trip? Now it is time to buy with miles or credit card points. Even if you need to cancel, you get all your miles, taxes, and fees back. 
And with many international hubs still closed to tourists and business travel on stand-by carriers are adding new domestic options, specifically targeting vacationers. But as usual, it's important to read a fine print with any purchase.
Digital Health Passport
A few organizations are developing apps that could serve as a sort of digital health passport, showing a passenger's latest testing results or vaccination status.
The virus looks set to be a feature of life for years to come and that makes one significant change to travel likely. You will have to pack more than just your passport in the future. Some of the industry experts believe travelers will have to carry proof of vaccination. to leave the country.
Anticipate that you will have to have some kind of proof of good health to be able to travel. And as more people receive the vaccine it is unlikely current precautions will change.
These Vaccine Passports are not without problems. The rate at which the world is being vaccinated varies and some poorer countries will not get the jab for several years, meaning they could be effectively shut out of global travel.
Officials from the World Tourism Council believe that requiring vaccines as a prerequisite to travel is unfair and is going to drive discrimination.
Digital Health Apps
Another possibility is that you have to travel with a new app on your mobile phone to prove your COVID-19 negative status. A variety of digital health apps are currently being trialed to translate a negative COVID test into a QR code and allow travelers to prove they are COVID-free easily and quickly. And in time they can become as central to travel as a passport. It should allow trust that the traveler has been tested and that should give governments the confidence to remove any travel restrictions.
Permanently Eliminated Flight Change Fees. For Good
There is no longer a penalty to change the dates of your booking, so you can push to a more convenient date for you unless the fare on the new date is more expensive, in this case, you will have to pay the difference.
Check out Master List Of All Major International Airline Coronavirus Change And Cancellation Policies.
Post-Pandemic Prospects for Long Haul Business Class Flights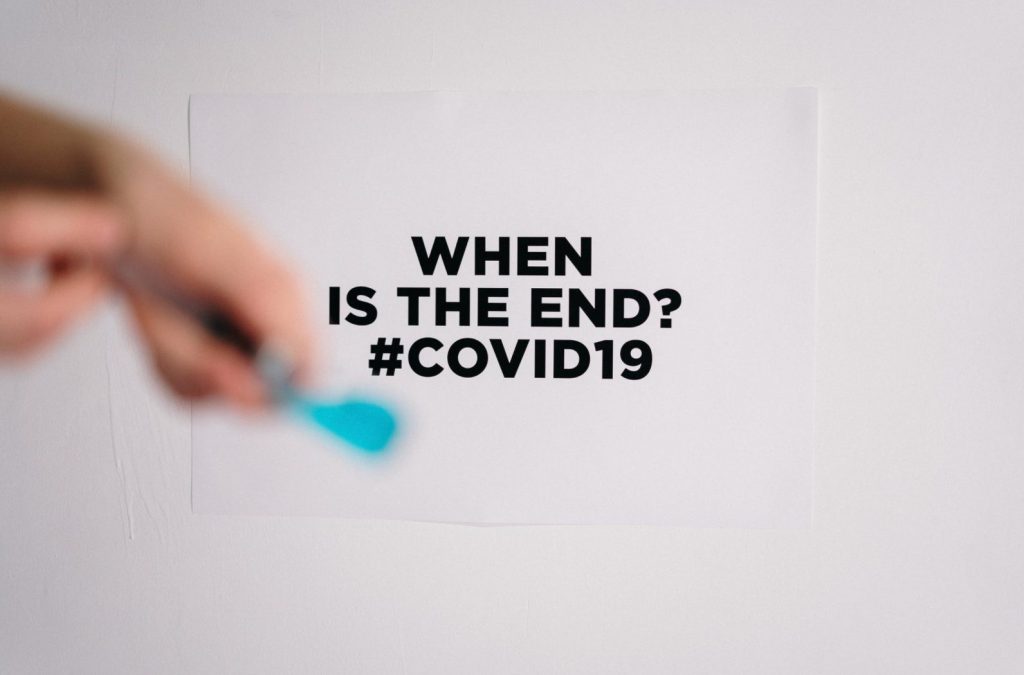 Many people in the rich world are wondering when the next will be able to go on a foreign holiday. And while the answer to that remains unclear, what is certain is that travel in the post-pandemic world will be different. So, what will the key changes look like, and for do they mean for luxury holidaymakers, business travelers, and those mixing business and pleasure thanks to the growing acceptability of remote working?
The pandemic has changed how many people think about travel and their relationship with their working lives.
The devastation to international travel caused by COVID-19 is like nothing seen before. Before the pandemic, the numbers of international tourists have been rising fairly steadily during the past 30 years. But the last year number of people traveling dropped to levels last seen in 1980-s. And business and luxury air travels are sectors suffering most.
The best guess when flying is to recover from industry trade association IATA is that flights could be back in 2019 levels in the next three years. But the full recovery could take much longer. Experts from Mckinsey also expect that air travel demand recovery back to 2019 levels will likely not take place until 2024 globally.
The Cost of Business Class. Seats Will Rise
The prospects for recovery of long-haul flights look particularly grim because long-haul carriers rely on business fares to subsidize the cheap seats at the back of the plane.
And the pandemic has hit corporate trips hard as 89% of firms had canceled most or all international business travel. Most analysts agree the up to 25% of work trips could be gone for good, which is bad news for legacy airlines.
Business air travel is a really important sector, particularly for the long haul airlines, because it is really the driver of their profitability, the driver of the financial viability of the routes. So, fares on long-haul flights look set to rise as fewer people will be able to afford them.
Post-Pandemic Travel to Europe. Sustainability Agenda
Major travel agents predict that planes and beaches in Europe could be busy as soon as this summer 2024. But the emergence of the new variants of COVID-19 means travel in Europe and other parts of the world is currently getting harder, not easier thanks to restrictions such as quarantines and border closures.
In the meantime the drop in travels in giving destinations and the travel industry a rare chance for a reboot. Many destinations are rethinking the type of visitors they attract and considering how to make tourism more sustainable.
The city of Amsterdam became the first municipality in the world to publish a City Doughnut to attract a better class of tourists. Machu Picchu in Peru is introducing new visitor limits. And Barcelona has run a campaign to encourage people to venture away from the old city.
The sustainability agenda is another one that has been accelerated, urging travelers to be more responsible and make sure that the impact of the trip is benefitting more the community.
According to McKinsey, business travel is critical to many travel providers but will take a long time to return to previous levels after the COVID-19 pandemic. Here's what the players that depend on it need to know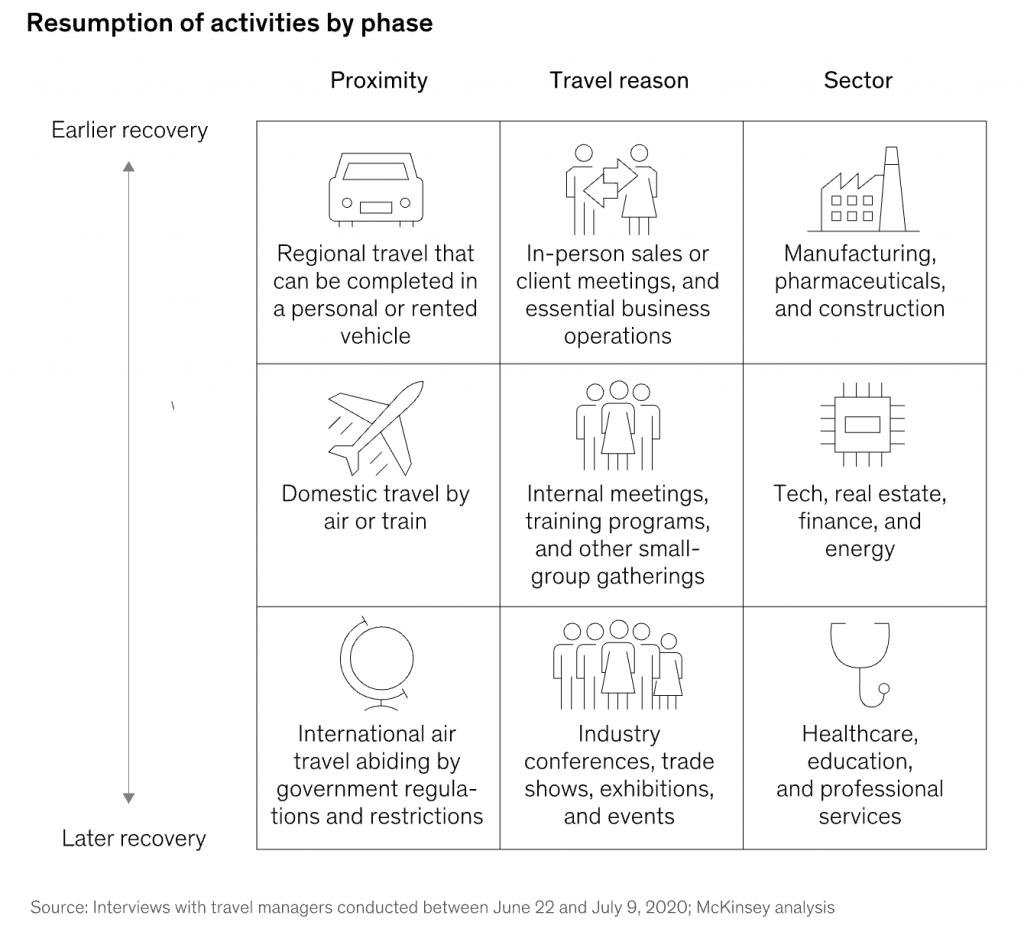 Business travel is critical—and volatile
Business travel will eventually return—but in phases
Regional and domestic business travel will return first.
Business travel for in-person sales and client meetings will return first.
The hardest-hit sectors will be the last to resume corporate travel.
Cheap First Class is Your Reliable Travel Partner!
Haven't decided where you want to travel and what plane tickets to buy? Find out details and book your flight with Cheap First Class! We offer you the best deals and lowest prices on first and business-class flights anywhere!