If Melbourne is your travel or business destination this year, be sure to fly there with comfort. Though this is a long-haul flight, you can cover the long distance while not even noticing this. Forget about suffering in a tiny coach seat, and opt for premium flights to Melbourne.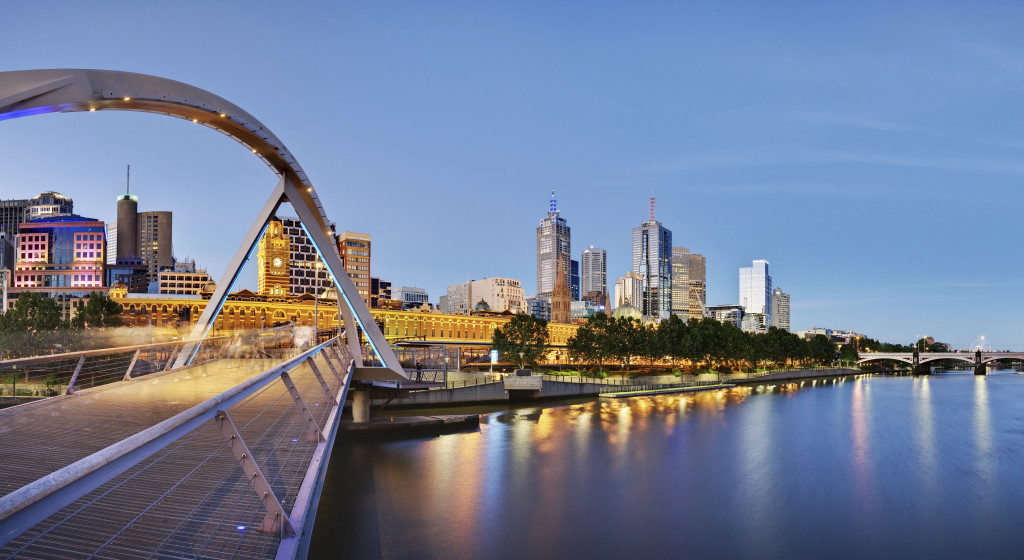 Melbourne for Business: Affordable Luxury Flights
Melbourne is the second biggest and most populated Australian city and also the capital of the state Victoria. This dynamic cosmopolitan city is crammed with numerous tourist attractions and is always flooded with visitors. The city hosts various international events, festivals, carnivals and sport tournaments. This charming city, with all its modernity, friendly citizens and pompous buildings will keep you occupied and enthusiastic during the whole period of staying there.
To discover all wonders of this Australian city, you need to have enough energy, especially if you are pressed for time and have only a few days to explore the city. On arrival, do not waste your precious time on the rest, as you can do this aboard the plane, provided that you choose business class to Melbourne. Many airline carriers offer cheap luxury flights to Melbourne, so you can fly with comfort and style while not risking your budget.
Fly to Business Class to Melbourne with Cheap First Class
Buying Melbourne business flights is also recommended for business tourists, as this category of tourists need to be energetic and in a good mood like no other. Australia has a stable economy, as well as profitable and appealing market, which makes it one of the world's most popular business destinations. Doing business here is a mere pleasure, as Australia and Melbourne in Particular, offer numerous opportunities for launching a successful business. In fact, it is ranked number two in the world for the minimal requirements and shortest time required to start a business.
The number of business trips to Melbourne has dramatically increased recently. Many seasoned travellers prefer flying business and class flights, as only this class of air travel, with all its sophisticated amenities, including flat-bed seats, allows getting enough rest during a long flight or catch up on work if matters allow of no delay. And definitely, availability of comfortable seats is not the only advantage. You will also appreciate a bigger distance between them and a fewer number of fellow passengers. Add a better variety of meals and drinks, top-notch inboard services and you will get the most comfortable flight experience with a great level of privacy.
Top 10 Airlines with Business Class Seatsto Melbourne, Australia
Best Business & First Class Airfares to Melbourne
It is no secret that business and first class airfares to Melbourne are pretty high these days. However, finding cheap business class deals to Melbourne is no longer a fantasy. When looking for specials or booking tickets in advance, you have excellent chances to save a good deal of money on premium flights. If you are not sure how to do this, we will help you discover cheap 1st class tickets to Melbourne or any other destination. We will offer you a list of the most affordable first class airfares to Melbourne, so that you could pay the lowest price. We will eagerly help even with the last minute flights and will prove that comfortable and luxury flights are available to everyone.