SPECIAL OFFER TO Amsterdam

Business Class to Amsterdam

Price: $6434
Now: $2534

First Class to Amsterdam

Price: $8438
Now: $3239

Why Visit Amsterdam?
The capital of the Netherlands, Amsterdam is one of the most beautiful cities of the world, with its impeccable architecture and cultural customs. The city stands on the estuary of rivers Amstel and IJ. According to the expert geographical data, the average level of city territory is situated two meters below the level of the sea. Considering an utterly developed city infrastructure, this fact makes Amsterdam an impressive example of successful urbanization in difficult natural conditions.
Amsterdam is filled to the brim with monuments, museums, art galleries, and other types of cultural establishments. Different social events and holidays are also regular, with the Konninsdag or the King's Day, Scheveningen or the celebration of the herring, and sexual minority parades taking place every year.
Airports in Amsterdam
Amsterdam's airport Schiphol is among the biggest air hubs in the world, with its own library, prayer chamber, as well as SPA centers and playgrounds for children. There are also several famous hotels and restaurants located on the premises. The most impressive thing about Schiphol, though, is the fact that you can officially register a marriage here since 2006.
Top 3 Airlines With Great Business Class to Amsterdam
Cheap business class to Amsterdam alongside many other options that'll let you get from the USA to the Schiphol airport are provided by the following world-renowned airline companies:
Turkish Airlines
LOT
Aeromexico
For instance, from Los Angeles, a flight in the first class to Amsterdam takes from 12,5 hours with no more than one transfer up to 53 hours with two or more transfers.
Cheap Business Class Tickets to Amsterdam. Last Minute Flights
CheapFirstClass is the exclusive online service that provides an excellent opportunity to choose and book tickets for the first and business class flights to Amsterdam from top global airlines at the lowest prices. We will help you save up to 72% of the initial ticket price, while the last minute first class tickets to Amsterdam might be the most attractive option price-wise.
How to Find Tickets at CheapFirstClass.com
Are you looking for a last minute business class to Amsterdam? Come to our website, fill in the necessary info, and get a capacious list of current options from famous airlines to check in a matter of seconds.
Business Class Lounge
Amsterdam's airport has a lounge area of business class. Things that stand out here are the modern interior as well as all the conveniences to make your wait comfortable (shower, bar with beverages and sandwiches, cafes, free Wi-Fi, PCs for use, air conditioners, TVs, fax, etc.), and meet all the requirements of the disabled people.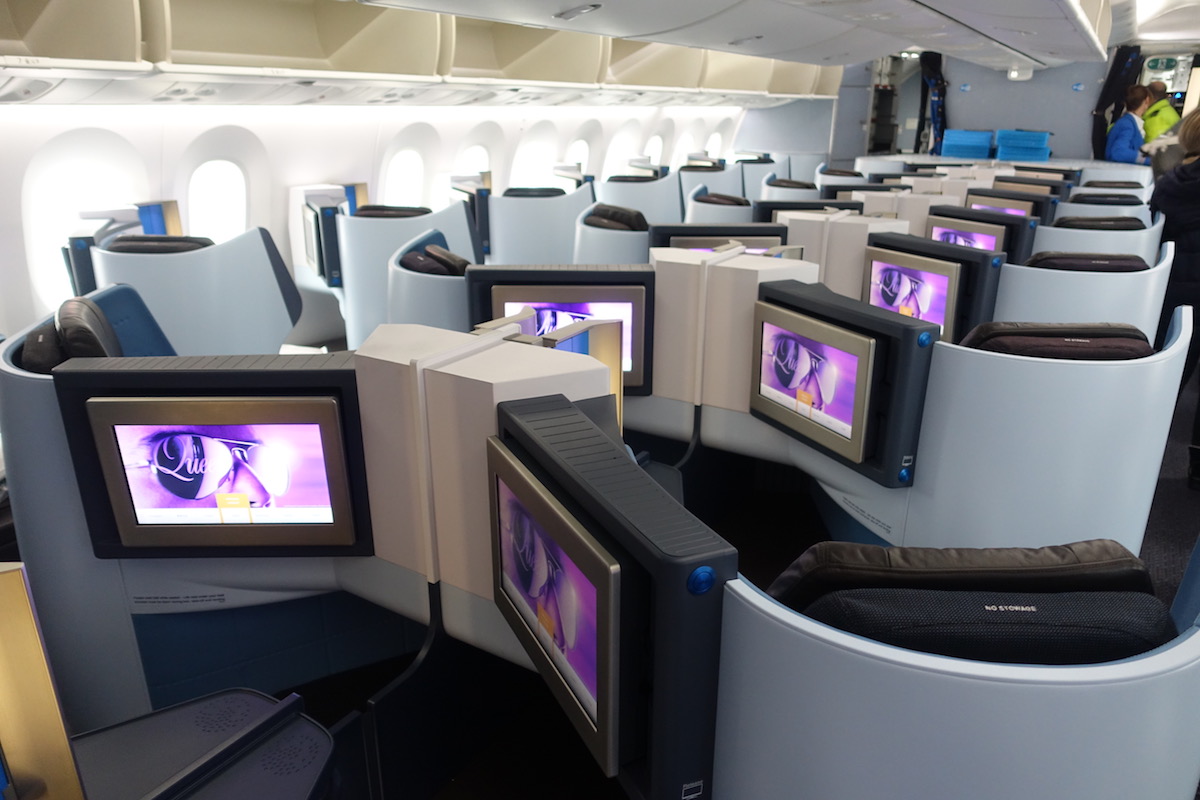 Recently Sold Business Class Flights to Amsterdam
BOS
Boston
→
AMS
Amsterdam
Business Class
$2,935
DFW
Dallas
→
AMS
Amsterdam
Business Class
$2,945
ATL/KATL
Atlanta
→
AMS
Amsterdam
Business Class
$2,955
DEN/KDEN
Denver
→
AMS
Amsterdam
Business Class
$2,875
JFK
New York
→
AMS
Amsterdam
Business Class
$2,846
SFO
San Francisco
→
AMS
Amsterdam
Business Class
$2,845
LAX
Los Angeles
→
AMS
Amsterdam
Business Class
$2,945
ORD
Chicago
→
AMS
Amsterdam
Business Class
$2,943
Things To Do In Amsterdam
There are a lot of bridges in Amsterdam (over 600 in total). But if you are planning a few days' visit, don't worry, it isn't necessary to go through ALL of them. The most picturesque, tourist-attracting area to check out is the neighborhood of canals Grachtengordel, which is included in the UNESCO world heritage list. You should also definitely have a look at Blauwbrug and Magere Brug bridges. Another thing we'd recommend doing is visiting the Museum of Canal History, where you can take a closer look at this part of local architectural history.
Yet another necessary point in the tourist's 'to-see list' is a luxuriously-built red-brick building in the neogothic style. It is the Central train station, where the main street in the city takes its start – Damrak. Walking about it, you can observe two historical quarters at once – the New part of the city with a church dating to 1408 on one side and the Old part where the temple housing the grave of Rembrandt's wife.
Must Visits In Amsterdam
In this area, you will also witness the Royal Castle with a dedicated museum, Freedom Monument, and the renowned wax figures museum of Madame Tussauds. The building of the Beurs van Berlage (stock market) and Amsterdam depth gauge, the complex of East India company buildings and Scheepvaarthuus (the house of shipbuilders) are all located nearby.
And if you wish to have a taste of modern Amsterdam way of life, don't forget to check out the Red Light District. This place can pose an interest not only for those curious about the lusty nightlife of the Dutchmen. In particular, you can see more masterpieces of architecture in the District, visual aesthetics of some of which stood the test of time and remained unchanged since the Middle Ages.
Last but not least, take some time to also visit the Amsterdam suburbs. Particularly, most Springbreak tourists strive to go to a world-famous park of tulips Keukenhof. And those interested in the local history should see the museum of the old Netherlands – Zuiderzeemuseum, which is located in the open air, as well as the Czar Peter House in Zaandam, where the grand monarch used to study shipbuilding.
Top Destinations for Business Class and First Class Travel in 2021
Rome, Yangon, Lucerne, Frankfurt, Tokyo, Edinburgh, Dubai, Paris, Bangkok, Johannesburg, Budapest, Osaka, Taipei, Brussels, Stockholm, Barcelona, Amsterdam, Athens, Berlin, Helsinki, Vienna, Brisbane, Reykjavik, Venice, Guangzhou, Perth, Milan, Seoul, , Glasgow, Madrid, Munich, Nice, Beijing, Dusseldorf, Iceland, Cairo, Melbourne, Moscow, Shenzhen, Shanghai, Nuremberg, Spain, France, Germany, Italy, Sweden, Switzerland, Singapore, Tel Aviv, Israel, Norway
Cheap First Class will take you to London, Paris, Amsterdam, New York or Hong Kong cheap! Get to the global capital destinations easily and forget about the overly-priced services of the vast majority of air flight companies online! Save up to 70% of your money with Cheap First Class luxury travel!
Cheap First Class is Your Reliable Luxury Travel Partner
Travel with confidence, plan your luxury air trip, find the cheapest first class and business class flight deals and book great value fares to 60+ destinations with Cheap First Class!
Need help with your trip? Here are answers to FAQs for all your travel!