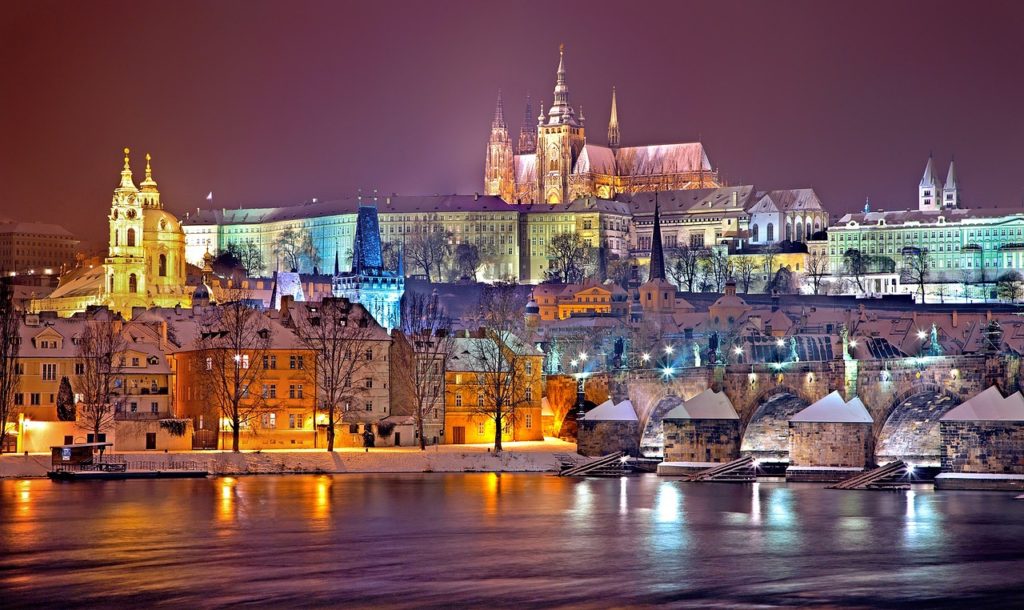 We all know that business class is expensive, sometimes very expensive. But the price is conditioned by the comfort of the flight which makes a long journey less tiresome and more pleasant. Business class is called so not only because it is designed for people who run their own businesses and have more money to spend. It is 'business' because people booking tickets value their time and want an opportunity to work efficiently while on board. And this is just one of the opportunities included in business-class amenities.
But we are sure that you are well aware that business class is very comfortable and worth trying. It is the prices that may push you towards the economy, an affordable but miserable way to make long-haul trans-Atlantic flights. Yet we are here to tell you that you can snatch a cool seat in cheap business class to Europe for a fraction of the price, or at least with a good discount. Actually, there are quite a few ways to get this deal, and in this article, we'll look at the ways most popular and accessible to everyone.
Benefits of Business Class Travel
What are some outstanding perks of flying in business? Let's take a peek into the luxury world.
1. Advantages at departure and arrival: business class provides priority check-in, security passing, and boarding. You don't stand in lines and get through all formalities really quickly and easily. Now add access to premium class lounges, where you sit comfortably in nice interiors, have free snacks and drinks, and in general, enjoy being in the airport till departure.
2. More room and privacy for a passenger and luggage: you don't pay for bringing additional luggage and don't suffer in a tiny seat squeezed between fellow passengers. The business class provides roomy comfortable chairs with partial separation from other travelers. Sometimes seats are fully separated and you fly in a cozy private pod, free to sleep, work or just chill without being watched.
3. Comfortable seats with reclining space and a lie-flat option: the key to a good flight. The opportunity to rest your body, sleep well and arrive fresh at your destination is what makes business class so desirable.
4. Opportunity to work on the flight: a table, Wi-Fi access, good lighting, privacy, multiple electrical outlets to charge the devices – a business class pod provides all basic conditions for working while on board. For many business travelers, it is the key reason to book these expensive seats.
Meals quality: it's like flying with a personal chef or in a good restaurant. You can truly enjoy good cuisine, often with regional flavors.
5. Top class service: you have a lot of attention from polite attendants and get small services and perks that make a flight really pleasant.
How much are business class tickets to Europe?
The key factor that deters many travelers from getting into the comfort of business class on every single flight is the price. It goes into thousands of dollars, the exact amount determined by destination and other factors.
On average and depending on the airline and the route, the long-haul business class flight will cost from $3,000 to $5,000 roundtrip. So, you're expected to shell out about $1,500 minimum for a one-way ticket. Compared to a few hundred bucks for roundtrip economy, that's quite a lot.
Yet, these brackets apply to flights from the USA to Europe. These trips last mostly overnight (or its daytime equivalent).
If we look at the flights from the USA to far destinations like Australia or the Middle East, the cost may go up to $12,000. These trips last 12 hours or longer, and more hours in the sky mean more cash to pay. Now it really hurts even to read the quote, doesn't it?
Yet fortunately, there are shortcuts and legit workarounds for many seemingly deadlock situations, and finding the cheapest way to fly business class to Europe is one of them. In particular, when we talk about the long USA-to-Europe trips.
Factors Affecting Business Class Flights to Europe Prices
There are many speculations about what affects the cost of tickets, some viable and some close to urban legends. However, there exist general trends and specific practices deployed by airlines that impact the costs. If you know them, you can plan the ticket purchase with the maximum advantage for your wallet.
Season. In summer and before the big holidays, ticket prices to Europe are at their highest. If you do not have an urgent business meeting on a certain date, plan your trip from October to early December. Or book a ticket for March or April. Then you'll find a deal much faster.
Destination. Some destinations are less popular and cost less, while others like Paris or Rome attract flocks of travelers and cost more, accordingly. Consider flying to a cheaper destination and getting to the desired city by train, for example.
Time of booking. The rule of thumb is like this: the more in advance you book, the cheaper the tickets. The recommended advance minimum is 30 days before a trip. The ideal option is booking 2-3 months before the flight, as lucrative offers get rolled to sell the free seats when the flight date is approaching. Booking even earlier does not give this benefit as the urge to fill all business class seats hasn't kicked in for airlines yet.
Regarding the day of the week, weekend flights (Friday to Monday) also tend to be the most expensive, so choose tickets for weekdays, if possible.
Time of departure. Surprisingly, it also plays a role. Tickets for trips that begin at the most ungodly hours, like 3 am or 4 am, tend to be the cheapest because it's not what real comfort looks like for many travelers. But you can take advantage of it in terms of money.
Airline. Big brand names incur additional payment for the 'coolness.' If you do not care for the name on your ticket, choose less-known carriers and save some money on business class.
Airport. Again, landing in famous airports, like Heathrow in London or Charles de Gaulle in Paris, costs more because of convenience and brand name. If you don't mind landing in a less famous but equally functional airport or landing on the city outskirts, then finding discount business class tickets to Europe won't be a big problem.
Stopover/nonstop. Surprisingly, two trips in business class with a stopover will cost less than one non-stop flight to the same destination. It is conditioned by matters of tourism development, less-known destinations, internal airline practices, etc. Yet the main takeaway is that two joint fights are cheaper than one long haul.
Researching and Comparing Airlines
When you decide to fly in business class, you naturally imagine such top companies as American Airlines, Delta, United, and maybe luxurious Emirates or sublime British Airways. But business class is not about the company name, it's about amenities and perks you can get for your money.
From this viewpoint, it's reasonable to research airlines that have less publicity but offer practically the same level of service. With second-tier carriers, you can book the cheap business class to Europe without much hassle, if you know where to look.
Singapore Airlines, JetBlue, TAP Portugal, Aer Lingus, – these names don't jump to your mind immediately, but you should include them in your search. Good flight search tools will also show you other companies. Don't skip them.
Always compare different airlines that offer available tickets on the dates you need and see what the most affordable option is.
Flexibility and Alternative Routes
Just like with airlines, be flexible with the routes of your trip. Since you plan to travel to Europe, you go to countries with extensive systems of public transportation, both in-city and intercity. So it's totally viable to fly to a destination next to your intended one if the business class tickets are much cheaper and then go by car or by train to the planned city. You can even reshape your route and start exploring the country from your destination; it'll make the trip even more interesting.
For example, it may be cheaper to fly in business class to Madrid and then travel to Barcelona by train. Or fly to Pisa, Naples or Bari and then travel to Rome by some terrestrial kind of transport. You do have these options of cheap business class flights to Europe, so use them.
Maximizing Loyalty Programs and Miles
Yes, you can buy tickets not only for cash but also for accumulated miles and frequent flier points.
When you have accumulated a sufficient number of miles in your airline account, you can redeem them on the flight with this very airline or with one of its partners. The good news is that although redemption rates have gone through the roof recently, companies regularly hold sales, offering certain routes with 20%, 30%, or 40% discounts (in terms of miles). So you can snatch a deal for business class with a very reasonable number of miles (20,000 or 30,000 compared to regular 60,000 or 80,000).
Credit card points are also a good way to pay for the cheap business class to Europe. If you obtain the card issued by an airline, you may get a generous number of points as a welcome bonus. Accumulate points by using a card and treat yourself to a luxury trip with no real cash spent.
Booking Strategies and Tips to find cheap business class flights to Europe
Now let's summarize the strategies and ways to hunt for – and find – affordable business class tickets to Europe. Have this list ready at your fingertips and act on it while booking the next flight.
1. Be ready to shift your dates. As said, ticket price depends on the day of the week and season. To score a bargain, be flexible in your dates of departure and arrival. Weekdays tend to be the cheapest even in business class.
2. Be ready to consider alternative destinations. Flying to less-known airports can save you money, and commuting between cities in Europe is fast and easy. Choosing an alternative destination, i.e. cities less popular for global tourists as a landing point can also seal a deal. Then the cheapest business class to Europe and a train trip will cost much less than one full ticket to a glamorous destination.
3. Loyalty points and miles. Never fail to accumulate them and get them where possible. Then when a deal offer in business class comes over, you can redeem your miles or points immediately. Just remember to check the expiry dates of your points.
4. Consider budget or 'second-tier' airlines. Established airlines with the reputation of economy flights of second-tier carriers are actually a good place to look for business class bargains. Yes, they offer a business class for intercontinental flights and their tickets cost less because they do not charge for the brand, so to say.
5. Never get too shy to ask for an upgrade at the airport. This method is close to testing your luck, but why not? You book an economy flight and when at the airport, ask for a possible upgrade to business class. If they haven't filled all seats, you can pay another couple hundred dollars and get a thousand dollars-worth seat. So never be shy to ask about a seat upgrade.
6. Be open to the idea of stopovers. Two trips in a business class with a stop are cheaper than one long haul, that's the truth. The point is that two flights take more time and some people just cannot afford to waste those hours on waiting. If you are ready to exchange some time for money, you can pay very little for a cheap business class to Europe and still get where you want – and have a stroll in a new city, just while you wait for the next flight.
7. Opt for less popular and 'cool' airports. Less branded and prestigious destinations cost less, so check the flights that land at second-tier airports. The main airports are always busy and overflowing with people, so you literally pay extra for the right to squeeze into this boiling pot. Lower prices entice people to opt for smaller airports, thus reducing the traffic pressure on the big ones.
8. Be more creative with tickets, build your flight route like Lego. While buying, don't immediately opt for roundtrip. Maybe two separate tickets will be more efficient in terms of money. Mix and match the routes and airlines. See how you can tweak your planned route to fit it into available cheap tickets. Split your route and take two trips (similar to a stopover, but you get to decide when and where to stop). This option of reducing the prices is always on the menu.
9. Use reliable and powerful flight-hunting engines. It's practically impossible to scourge every airline website separately and then build a comparative table of the cheapest business flights to Europe. Options come and go, and new variants emerge while you read the discount offer, so you need to track all these changes and opportunities in real-time. Powerful and user-friendly flight search engines like CheapFirstClass.com or Skyscanner to see all deals available laid out in a convenient table mode. All you have to do is decide on the flight and book it.
10. Consider buying frequent flier points. You may have lots of miles or points but still not enough to grab a business class flight when it goes on sale in exchange for miles. Then it's reasonable to consider how many miles you may need and buy the necessary amount to have them in your account ready. Check the companies that regularly sell them and buy when the opportunity comes.
Additional Tips for Cheap Business Class Travel to Europe
It seems that we've listed plenty of methods to secure a luxury trip at a fraction of its regular price, but there are a couple of tips that can safely complement your search.
Subscribe to newsletters. Flight search engines and deal consolidators are great in that you can subscribe to their newsletters and get deals delivered to your mailbox. These deals are already curated and matched to your needs and preferences like price cap or destination.
Get email offers of upgrades and deals. Many airlines send out emails offering hot deals with a short expiry date. Getting these emails can significantly facilitate your hunt for a ticket bargain.
Get credit cards issued by airlines. A good deal of points that can be redeemed are usually scored when the card is issued. Then additional points are given when you pay with this card. So you use it as a regular card and accumulate the compensation for the future cheap business class to Europe as well.
CheapFirstClass.com — the Best & Cheap business class deals to Europe
We mentioned that in your quest to get cheap business class tickets, you need a reliable partner that will sift hundreds of options and bring you the best ones. CheapFirstClass.com is just the kind of flight search engine you should befriend. American-based, powerful, easy to use, and highly helpful to aspiring travelers across the globe, CheapFirstClass.com will bring you tailored offers that you'll grab in a minute. Searching for comfortable flights at a lower cost should not be a drudge. Let CheapFirstClass.com assist you with this.
As you see, getting business class tickets without breaking the bank is a fully achievable task. You just need to approach it equipped with some knowledge and a good flight consolidator by your side. Then your hunt will be short and successful.
Don't spend weeks scouting for the unique chance to travel with comfort. Decide on what you need in your trip and what can be changed, how you feel about stopover and changing destination a bit, and set your assistant in motion. In no time at all you'll get the dream trip to Europe booked for you and your travel companions.