When planning a trip with children, parents pay particular attention not only to choosing the most comfortable hotel, a safe beach, and the best entertainment but also to picking the best airlines for travelling with babies. Actually, you can even find ratings and rankings of so-called kids-friendly airlines online.
You'd think that if the tickets are cheaper and the food for children is delicious, that is going to be the best airlines for babies ever. In fact, a lot of other things should be taken into account besides the price and food quality.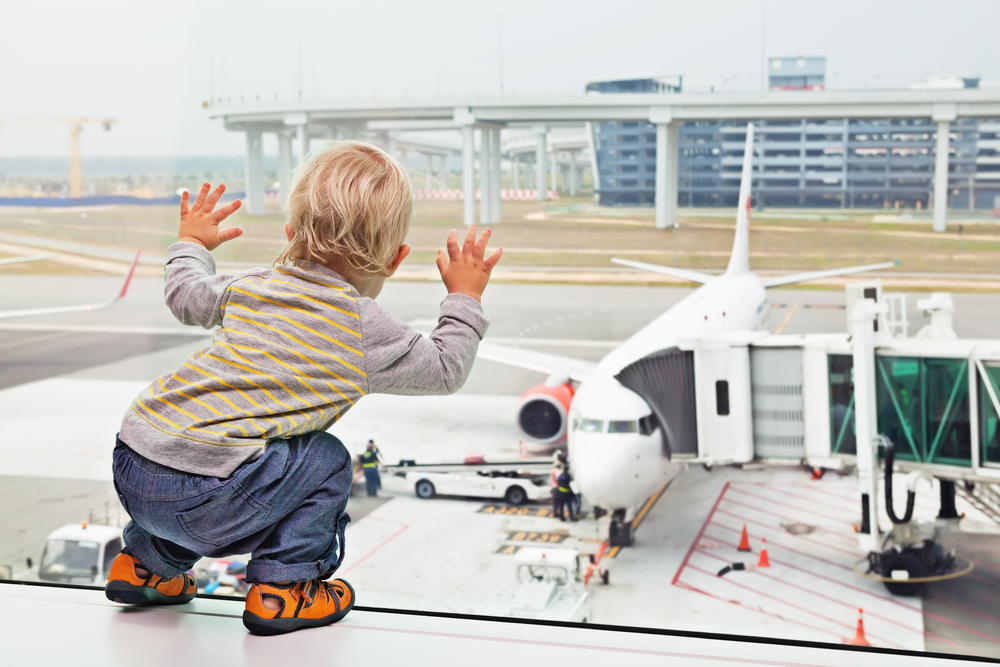 Many of us are familiar with the following situation: the parent comes on board with the child in his or her arms, and the whole plane, with bated breath, is watching them, hoping that this family will sit as far as possible. But the moment has come, and now it is you who is this parent. How to handle the situation and not to let the worst fears of travel companions and yours come true? We offer several tips for long haul flights with babies that will allow you (and your neighbors) to make the trip perfect.
Which Airlines Can Be Called Baby-Friendly?
You need to know how passengers with children usually evaluate carriers and why to understand how to select the best airlines for flying with babies,
7 key aspects to pay attention while choosing the best airlines to travel with baby:
availability of special places for young tourists;
discounts for little passengers;
availability of child bassinets on board;
special children's menu;
special services for children at the departure airport;
incidents and scandals involving a particular airline;
special gifts for children.
What Else Should You Look for When Planning a Trip with Children?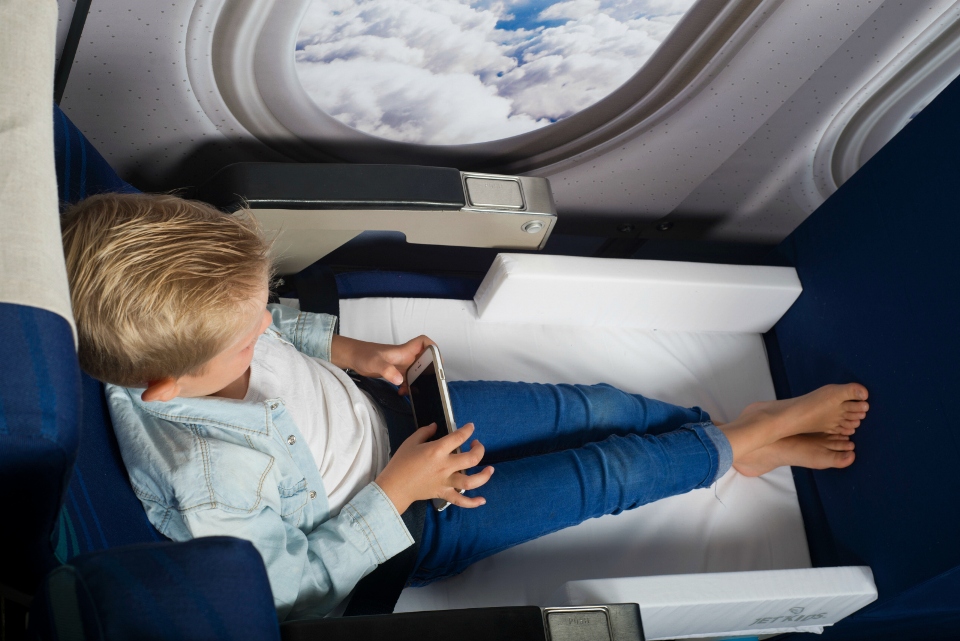 Airline Fees and Regulations
What is the difference between a child and an infant/baby? Various airlines treat children differently. Under the age of two, a child is considered as an infant/baby. If he or she is between two and sixteen years old, he or she is a child.
Of course, every airline has its own policy when it comes to fees and regulations. However, there are some rules that apply to almost all carriers:
Babies under 2 years of age will be accepted with 90% discount for the flight without a seat when accompanied at least by one adult;
Kids of 2-12 years old are offered a 50% (sometimes a 70%) discount for the ticket;
Children under 12 years are subject to an adult ticket.
A Stroller on Board?
There is no universal rule. It all depends on the airline, the model and the size of the stroller. Each baby friendly airline has its own conditions and the fees for such extra baggage. It is very important to look this up on the airline's website before buying a ticket.
The best airlines to fly with infant allow its passengers to carry a stroller weighing up to 20 kg completely for free. A folding walking stroller always belongs in checked baggage, but you can usually use it until you board the plane. Then, it will be handed over to the baggage hold.
Carry-On Baggage
In addition to checked baggage, children's tickets always provide for additional carry-on baggage allowance, so you can take baby food and water for the child. It is very convenient to use a cooler bag to put all the necessary food in such cases. Sometimes, during a security check, you may be asked to open and try the liquids.
The rules applicable to liquids in carry-on luggage do not apply to baby food and medicines. When flying long haul with babies, passengers can take as much water, juice, or milk as the child needs during the flight on board. This right can be exercised in the USA and the European Union. The only thing you should take into account is that you need to report this during the customs control.
Child Bassinets on Board
During long haul flights with babies, airlines can provide child bassinets for infants (their weight is usually limited to 10-14 kilograms and they should not be higher than 85 centimeters). Some passengers mistakenly think that the airline is obliged to provide you with a bassinet.
In fact, this is rather a pleasant exception for those who have read the rules and ordered a bassinet in advance. Not all airlines will provide you with this service. Some simply do not have them because they are installed in the airplanes of a certain type where there is special equipment for their fastening. However, you can find this out only on the official website or by calling the airline.
It is better to notify the airline in advance (no later than one day before departure) that you are going to have a long haul flight with a baby and a bassinet is required for your trip. You can contact the airline immediately after purchasing the ticket online since the availability of seats that allow the bassinet to be fixed, as well as their number, may vary on different planes.
Comparison of the Best Long Haul Airlines to Travel with Babies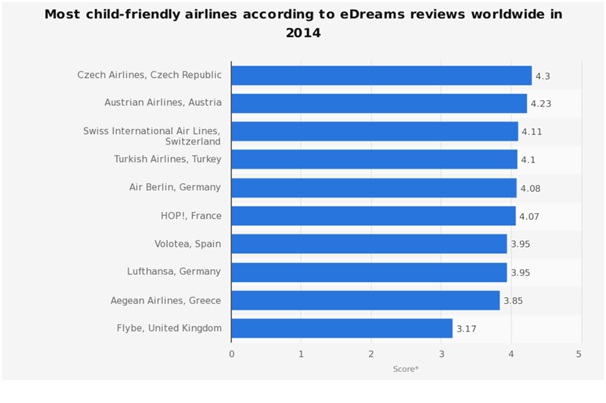 On board, little travelers are usually offered entertainment, such as children's films and cartoons playing on a personal screen mounted on the back of the headrest of the seat directly in front of them. Also, children are given coloring books or small toys.
Airlines like Etihad Airways, Singapore Airlines, Emirates and others have even developed entire entertainment programs for kids. The programs involve funny fairytale characters who accompany the children on board in books, cartoons, and toys.
Some especially caring airlines give cute backpacks with toys and memorable souvenirs to the passengers under 12 years old. For example, the British Virgin Atlantic does not skimp on branded baseball caps, electronic watches, pens, and sweets, and the Polynesian Air Tahiti Nui gives children backpacks with colorful puzzles, colored pencils, and coloring books.
Gifts for Kids
Finally, the British Airways offers children between the ages of three and five gift boxes with stickers, an album and pencils. What is interesting, these boxes are shaped like a nice suitcase.
As for the entertainment on board, Emirates offers little passengers to watch the flight with the help of a camera outside of the plane. Travelers can choose one of the images similar to what the pilots see from their cabin. If there is a kid on board celebrating his or her birthday on the day of the flight, the company will give him or her a birthday cake.
Nor can we fail to mention such a new service as onboard nannies. Etihad Airways has recently introduced this service. On all flights lasting more than six hours, parents can leave their child under the supervision of a nanny. The "nanny on board" will entertain the child, play with him or her, teach him or her how to make origami and other handmade crafts. Nannies are flight attendants who take special courses at the British Flying Training School. A Bahraini company Gulf Air has been providing a similar service, Sky Nanny, for several years.
Top Destinations for Business Class and First Class Travel in 2024
Rome, Yangon, Lucerne, Frankfurt, Tokyo, Edinburgh, Dubai, Paris, Bangkok, Johannesburg, Budapest, Osaka, Taipei, Brussels, Stockholm, Barcelona, Amsterdam, Athens, Berlin, Helsinki, Vienna, Brisbane, Reykjavik, Venice, Guangzhou, Perth, Milan, Seoul, , Glasgow, Madrid, Munich, Nice, Beijing, Dusseldorf, Iceland, Cairo, Melbourne, Moscow, Shenzhen, Shanghai, Nuremberg, Spain, France, Germany, Italy, Sweden, Switzerland, Singapore, Tel Aviv, Israel, Norway
Cheap First Class will take you to London, Paris, Amsterdam, New York or Hong Kong cheap! Get to the global capital destinations easily and forget about the overly-priced services of the vast majority of air flight companies online! Save up to 70% of your money with Cheap First Class luxury travel!
Cheap First Class is Your Reliable Luxury Travel Partner
Travel with confidence, plan your luxury air trip, find the cheapest first class and business class flight deals and book great value fares to 60+ destinations with Cheap First Class!
Need help with your trip? Here are answers to FAQs for all your travel!
Final Thoughts
Arrive at the airport early so that your child has enough time to adjust and satisfy his or her curiosity before the boarding. Be sure to check out the airport's website before you fly. Usually, all airports have children's play areas. Take a ride on moving walkways, examine the gate and other areas where you can play. The child will have to sit without any movement for quite a long time, so let him or her spend the maximum amount of energy before.
Stock up on snacks! Do not take sweets, opt for protein-rich snacks. And, of course, do not forget to prepare surprises for your kid. You can take his or her favorite books and toys. A passionate child is a guarantee of your peace and the comfort of the passengers next to you. Tell your kid about the flight if he or she is flying for the first time or is afraid to fly. Take a tour of the plane during the flight, introduce the flight attendants. You can also ask for permission to go to the cockpit before the takeoff or after the landing and meet the pilots.
What is most important, your efforts will be rewarded upon arrival.