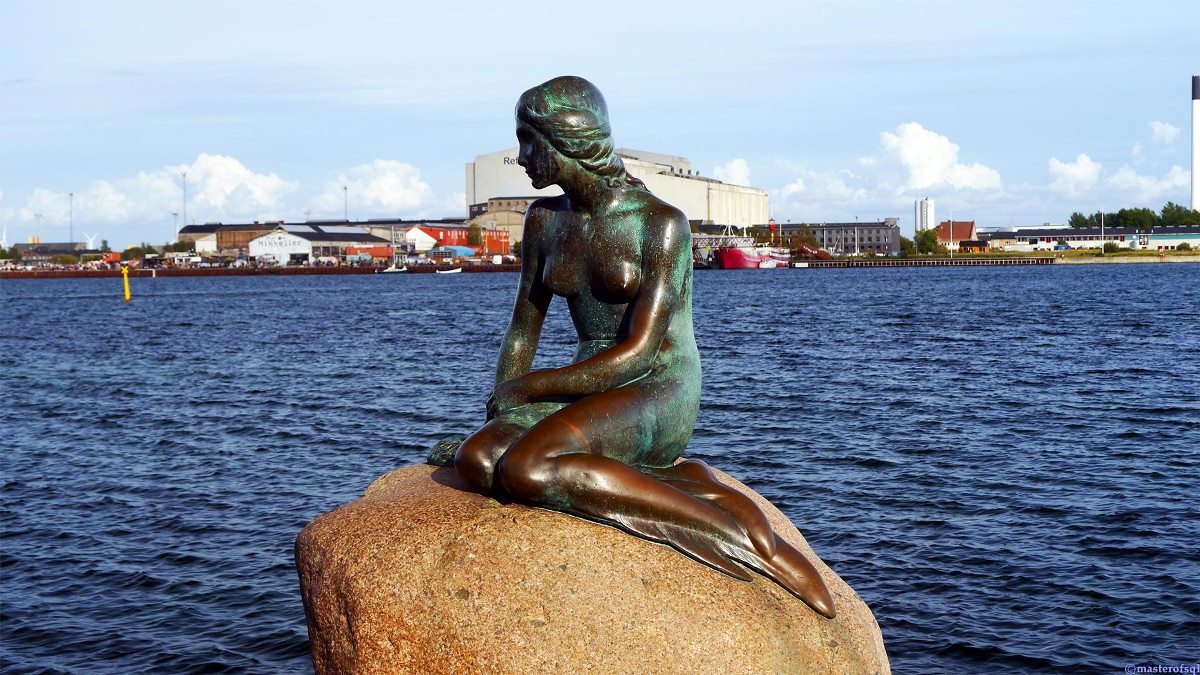 Denmark may look small comparatively to its other European neighbors, but its cultural, historical and natural treasures are endless. It is mostly an island state in the North of Europe, since its territory is comprised primarily of islands, connected by bridges for convenience. It also has the biggest island in the world, Greenland, under its sovereignty. No wonder that Danes (or Danskere, as they call themselves) are inborn seafarers and fishers. Their ancestors were Vikings, and modern Danes quietly keep that fire burning in their souls (do not let their reserved Scandinavian attitude deceive you).
If you want to learn how the heirs of those dreaded and almost godlike warriors and seafarers live today, book yourself a cheap business class to Denmark, and you will see it all – and even more.
Visit Denmark – see Europe in a nutshell
Along the great Viking past, Denmark features all interesting aspects of European fleur and heritage. Think picturesque cities and towns with narrow streets and iconic colorful houses merging into the recognizable skyline with skyscrapers. Think monarchy still in power (although limited) with its regal attributes, including the obligatory royal castle and noon change of guard in front of it. Think the 18-th century architecture in its splendid heyday, preserved and treasured. Think modern entertainment including music festivals, fashion and food. Think amazing nature, from soft pastures and fields to barren rocks of islands with lonely lighthouses. Think hygge – yes, the idea of 'here and now' quiet happiness was also invented by Danes. We think, these are sufficient reasons to book the first business class seats to Denmark available (now that the travel ban has finally been lifted). So, what to look for in Denmark in particular?
Palaces, landscape ensembles, old castles.
The country is proud of its heritage architecture, and some of the best architectural ensembles of different epochs were born here. From the Shakespearian Kronborg castle to Amalienborg where the Danish real-life Crown happens, to Fredensborg Palace that holds the same cultural significance as the French Versailles, there are plenty of estates and splendid palaces to marvel at. Get the list of 12 important castles, clear your phone memory for pictures and book the nearest trip to Denmark.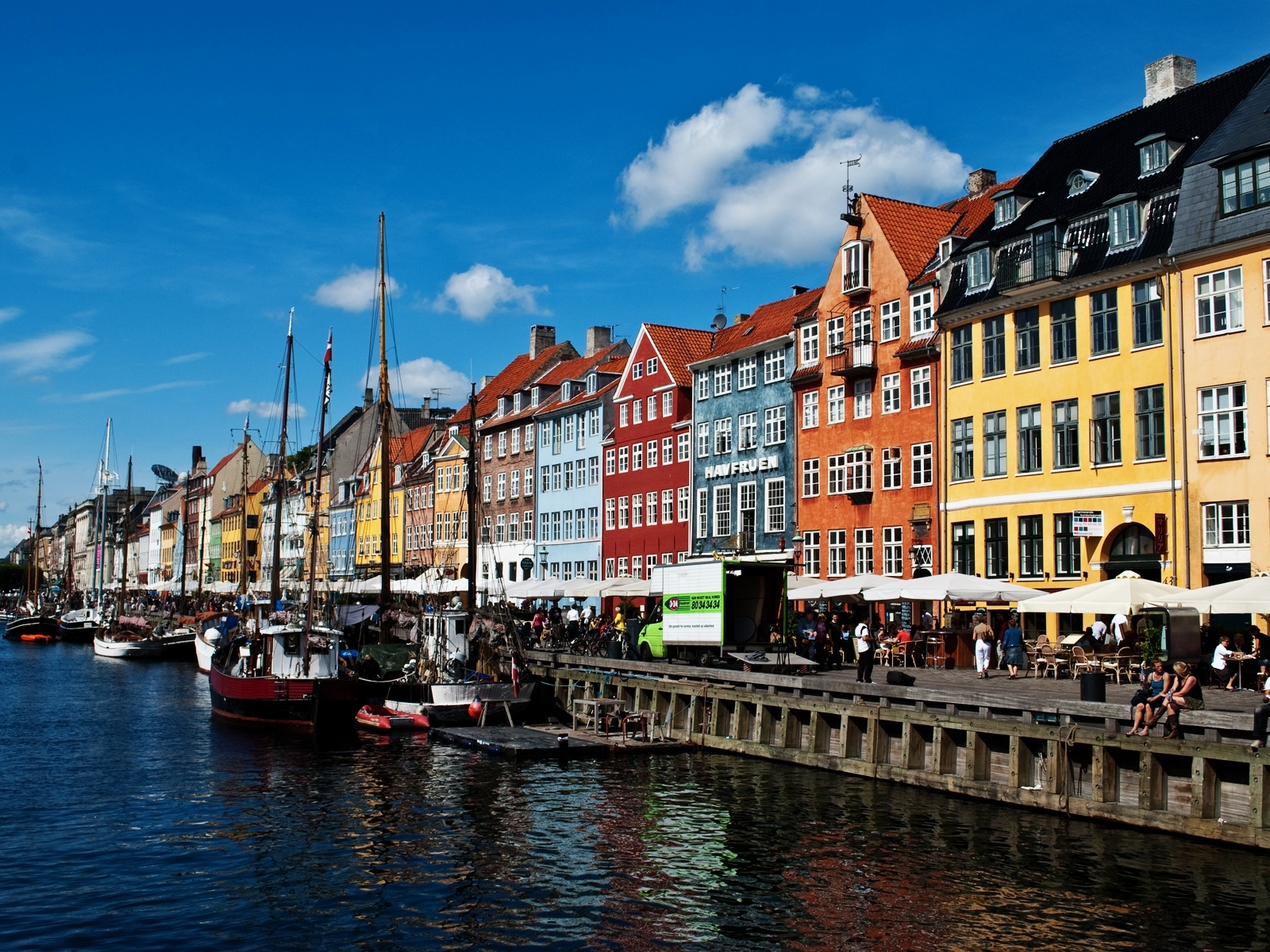 Iconic cities, villages and waterfronts
Denmark is known for its picturesque waterfront streets with colorful houses and schooners. It is also known for its castles with high spires and green roofs and for villages that look like belonging to some fairytale, with narrow winding streets, cozy, quiet and bathing in greenery. From Copenhagen to Aarhus, to Andersen's Odense to the North with its unique sights and culture, multiple locations wait for you to discover them – for yourself, naturally. The Danes have been appreciating them all along their history.
Landscapes and beaches
Denmark hosts all kinds of landscapes and natural attractions keen tourists might seek. Its capital and major cities are located on separate islands, and each has its own characters and charm. Fyn, Bornholm, Ærø (don't ask us how to pronounce it), Zealand and Jutland are waiting for you to see them and cross their grand bridges to move from one island to another. Add natural parks, beaches, cliffs, seas and forests where trolls hide (real trolls, we mean), and you get the idea of what Denmark is really like.
Vikings
Yes, for those who are fans of history or romantic sagas about mighty Scandinavian warriors Denmark is the first stop. The Viking heritage is carefully preserved here, and actually, Danes have the option to experience Viking life on their vacations. There exist locations offering dwelling, clothes and utilities meticulously copied from those used by Vikings, and people can live the stoic life of old seafarers in all its roughness (or glory). To Danes, it is their past, to tourists – it is an amazing attraction, so be polite and careful not to mix the two.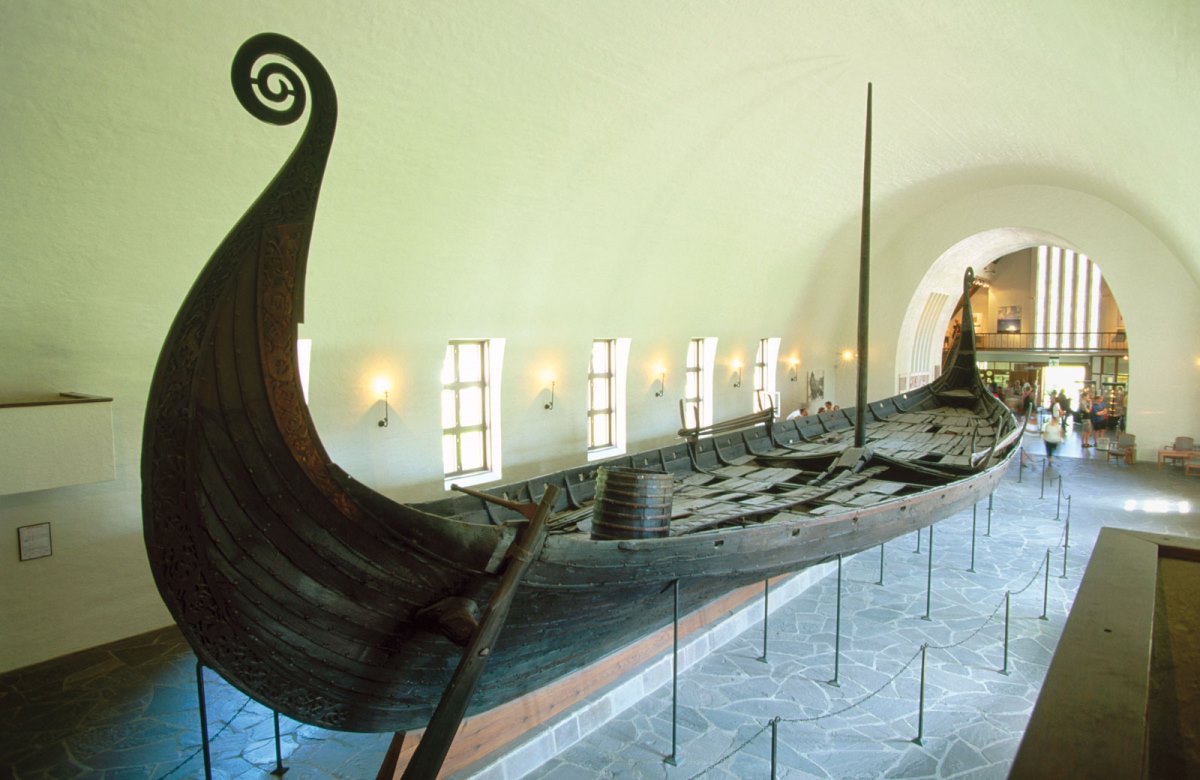 Bicycle culture
Denmark is probably the country most welcoming to cycling. It features vast infrastructure of bicycle rentals, cycling roads and lanes and varieties of bicycles you won't see anywhere else. Even the royalty, Crown Princess Mary, is regularly sporting a bicycle (or rather, a tricycle) to bring her kids to school (with bodyguards trailing behind on… yep, also bicycles!). So if you want to immerse yourself fully into this eco-friendly trend and see a prince or a minister riding a trusty bike, go to Denmark.
Hans Christian Andersen and his fairytale world
We often forget that our beloved family movies and cartoons that seem to exist forever are based on stories born centuries ago by the talent of individuals. The all-too-familiar red-haired Mermaid smiling from tees and backpacks of preschoolers is a true daughter of Denmark, namely, of Hans Christian Andersen whose bitter-sweet tales appeal to kids as well as to adults. To learn more about his life and writing and to see that very little Mermaid welcoming the ships in the harbor of Copenhagen – visit Denmark.
Modern attractions: food, music, fashion and cultural life
Along the rich historical past, Denmark bursts with rich and busy modern life. It hosts large music festivals like Roskilde Fest, offers world-famous fashion shows, is a home to various museums and welcomes visitors for multiple cultural events. Lars Ulrich of Metallica and King Diamond are Danes, if you need a hands-on proof of Danes' ability to rock it. And yes, the world-famous restaurant Noma (which stands as an abbreviation for Northern food) is also Danish. Danes knew how to eat well and healthy all along their history.
Hygge
This concept is currently all over Instagram and other social media, but actually it is about slowing down and living in the moment. It is not about boasting or raking in thousands of likes. It about just being happy with what you have right away, about feeling the moment and relaxing without caring how you look in that hand-knit sweater. If you manage to find some time just to sit and relax on your trip, go with the flow a-la Scandinavian, whether sitting on the beach or in a small cozy café.
The Best Business Class To Denmark: Get The Taste Of Royal Life Right From The Start
If you travel from afar, like from the USA or Asia, you will spend up to 10 hours on the plane. So instead of crouching in an economy seat and arriving thoroughly tired, get the best business class to Denmark, sleep comfortably, eat well (and taste Danish food) and arrive fresh and ready to start your explorations right away. You will spend more on a ticket, for sure, but your great mood and bursting energy for your vacations are definitely worth it.
Velkommen Hjem Til Danmark: the Guide To Denmark's Best Sights and Routes!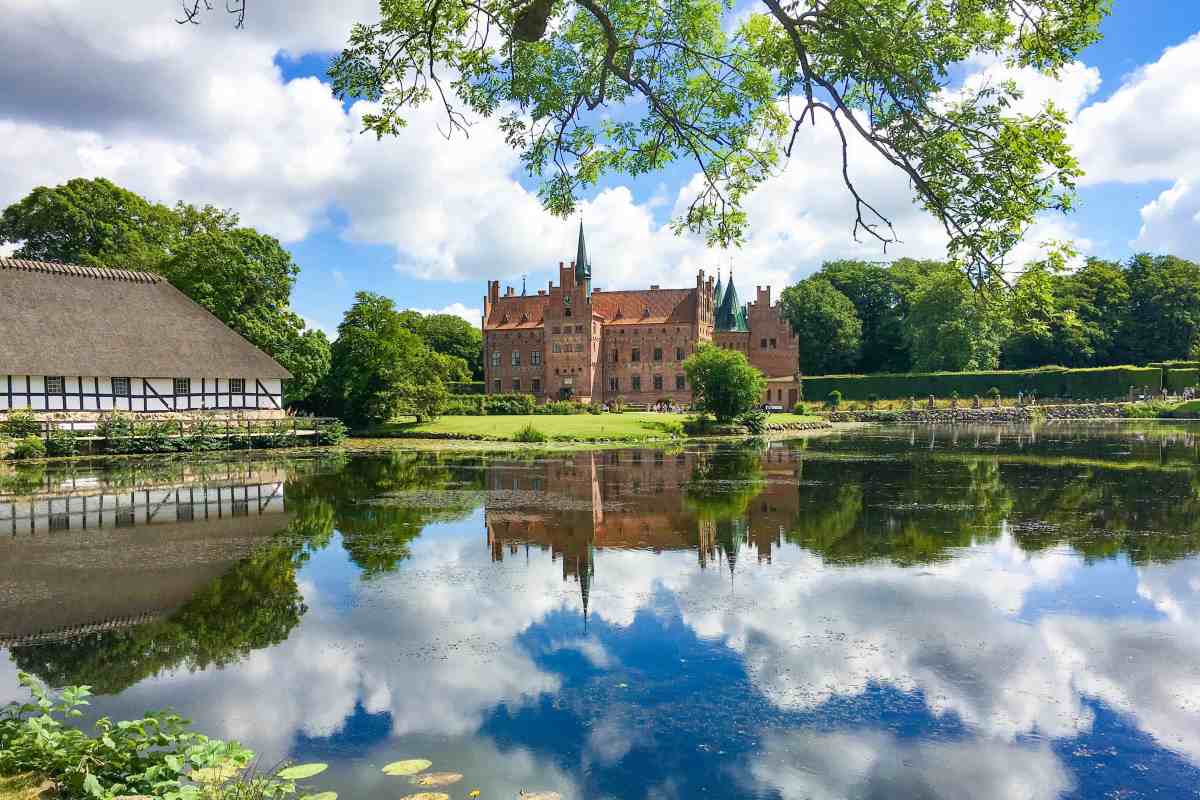 Copenhagen, the elegant and people-friendly capital.
Copenhagen's Tivoli Gardens – the second oldest fun park still at work in the world.
The first oldest operating fun park in the world – Dyrehavsbakken near Klampenborg. It was set up in 1583 (!) and is still up and running.
Fyn Island – the biggest one in the Danish Archipelago.
Bornholm Island – a great destination for summer beach time.
Ærø – a tiny island with iconic seascapes.
Quiet and picturesque Aarhus and its premises and roundabouts: parks, forests and castles.
Jutland (coastal areas).
Danish Riviera and Zealand.
Odense – Hans Christian Andersen is waiting for guests to share his stories with.
12 famous castles.
Rubjerg Knude Lighthouse – a disappearing wonder, eaten away by ceaseless sands.
Mons Klint.
The birthplace of LEGO in Billund and the original Legoland.
Rune stones at Jelling.
Stevns Klint – the site of natural wonders and natural history becoming visible.
Skagen in Jutland: the place where two seas – Baltic and North – meet but never mix.
Review Of The Best Business Class To Denmark And Their Comparison
American Airlines
Fleet of Aircrafts
American Airlines (for short, AA) sports the largest fleet of commercial aircrafts in the world. Overall, it owns 875 carriers, mostly made by Airbus and Boeing. The company is a founding member of the global air transportation association, ONEworld, and every day its planes make flights to 350 locations across 50 countries around the globe.
Permitted Baggage
For classic transatlantic flights, the best price business class to Denmark includes 2 free checked-in bags. The weight of each is 32 kg (=70 lbs), and the total dimensions are 158 cm (think length + width + height). Overall, if you pay for additional baggage, you can take up to 10 checked bags.
Lounge Access
Admiral Club Lounges are open to guests with business class tickets. Interestingly, first and business class passengers use the same lounges, so you will feel like the first class traveler at a lower price. The amenities are vast, including selection of daily meals (mind that quarantine limitations may apply), a bar, comfortable working and relaxing quarters and units, and shower suits.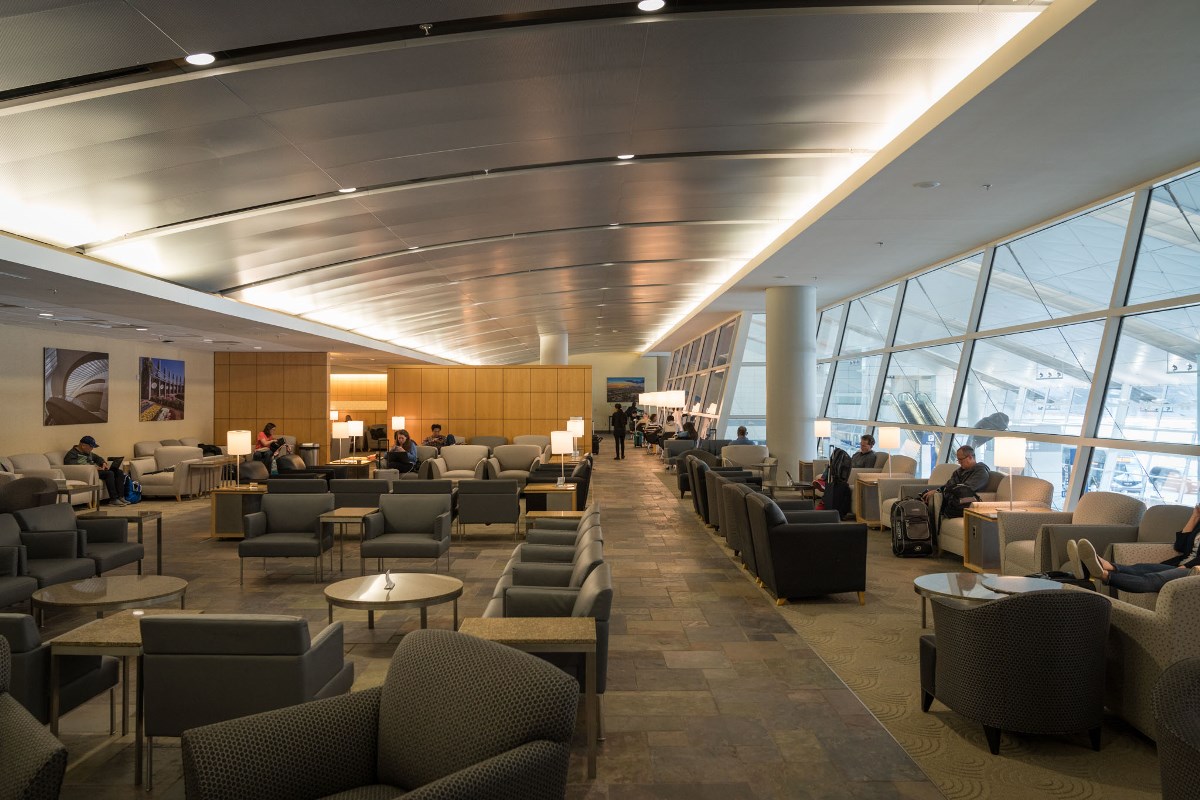 Seat Parameters
A business seats turn into a full flat bed, quite comfortable, according to passengers, and are wide enough (20 inches) to accommodate all seaters nicely. Headrest, leg room and plumpness of a seat are also excellent. Privacy is guaranteed by sufficient spacers and contemporary herringbone seats placement with 1-2-1 pattern (think direct access to passage for everyone).
Comfort of Flight
A provides its business class travelers with all necessary for a comfortable day-long travel. Bedding, hygiene kit and some electronics like headphones are waiting for you in your seat, and a number of shelves, compartments and a table finish the furnishing of the place. Charger outlets, a TV and a remote are available inbuilt into your space. Attendants are very polite and helpful, but you have to summon them every time by a button push.
Food and Service
Now with quarantine precautions in place, food selection may be limited. So check this point on the website before boarding the plane. At most, for long-haul flights, the meal will be served prepackaged and brought on one tray (like in economy class), instead of course changes like in a restaurant. However, the company promises not to limit its menu to snacks. So you can expect to get its top class cuisine, just served in a not-so-fancy way. The meal choice includes chicken, veal and mutton with side dishes or some vegetarian options. Starters, salads, and desserts are included.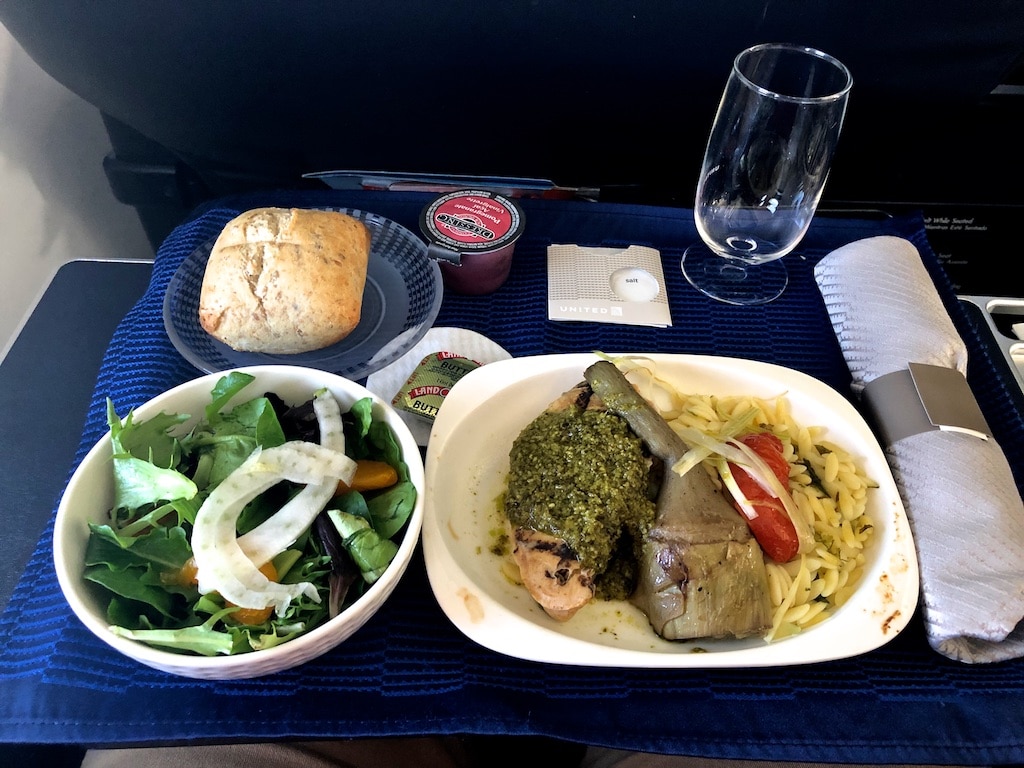 Little Niceties
Bathrooms are clean and convenient, with basic hygiene products available and a big mirror. The design is standard, though.
Entertainment Options
In-flight magazines are not offered now, so bring your own if you want. The rest of entertainment is great, including a TV with ample screen, a remote, a charger and a selection of available new movies and audio programs. You can buy Wi-Fi access separately, but the price will be quite high.
United Airlines
Fleet of Aircrafts
With its fleet of 843 Boeings, the company is one of the biggest American sky-faring conglomerates. It is one of the originators of the Star Alliance, and today it carries passengers to 342 destinations of the world.
Permitted Baggage
Like everywhere else, the best business class flights to Denmark bring you opportunity to take 2 checked bags for free (32 kg and 157 cm of summarized dimensions per bag). You will have to pay for other bags you carry, plus, there are conditions defining what you can take for free for kids, like, cots, car seats, or how you should check in a wheelchair, a bicycle, etc.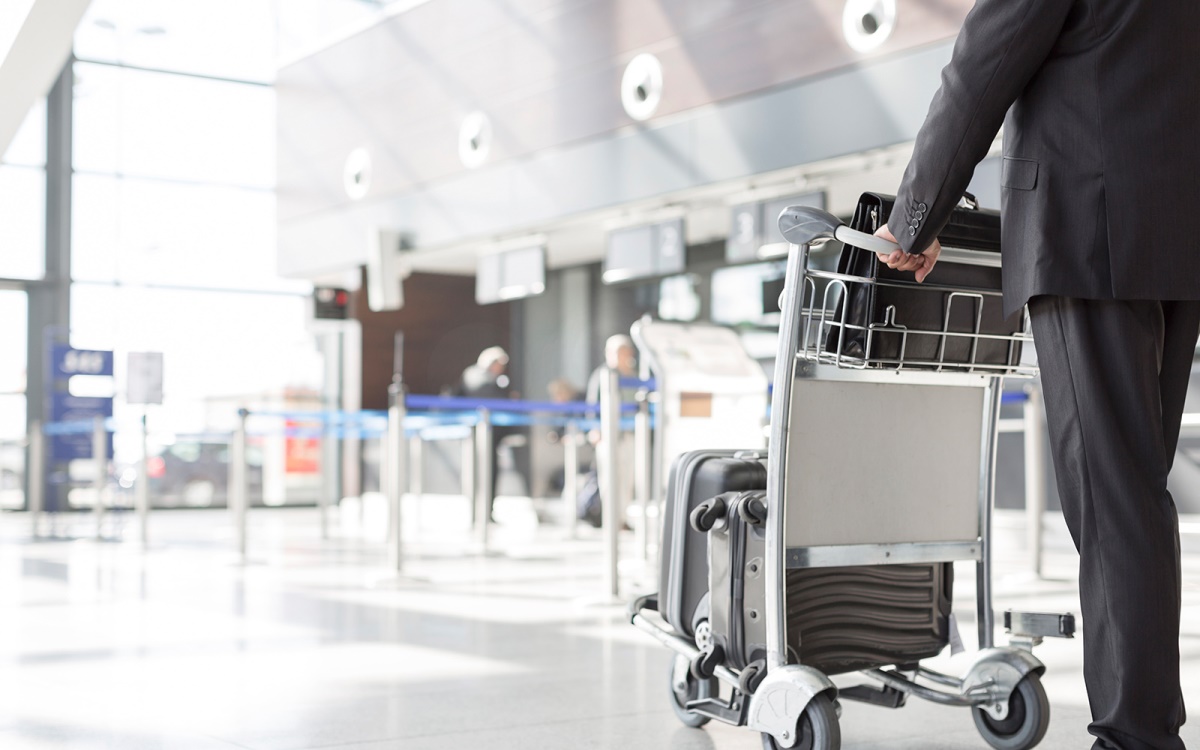 Lounge Access
Polaris standard is now implemented across all lounges, so you may expect to see the same level of service everywhere. Food is served according to the time of the day (mind the restrictions brought by the health safety considerations), snacks and beverages are available all day round, working and relaxing zones features good Internet connection, there is a room for kids and shower facilities.
Seat Parameters
Now with all seats updated to Polaris standard, the comfort and privacy are great. The pod-like structure isolates you efficiently from a passage and from a person in the next seat, and 1-2-1 seat pattern provides access to a passage for everyone. The width of 22 or 23 inches is big enough to accommodate most passengers easily, and when turned into a flat bed, the seat is long enough to allow good sleep. Pick window seats for additional convenience of the view (they are tagged A or L).
Comfort of Flight
The seat sports all accommodations to cater to your wake time and sleeping time needs. The rich hygiene kit, bedding with not one but two pillows, and pajamas (by request) will see you through the travel time nicely. Storage space is also abundant, with a table, shelves, holders and even a mirror. Attendants are professional and nice.
Food and Service
Earlier, the star moment of dining with United Airlines was the chance to assemble your own ice-cream assortment (sundae), but now with health safety restrictions meal will come prepackaged and standard. Famous hot towels are banned for now. For domestic flights United now offers snacks and water, for international and business class flights the decision is yet to be made. However, not to lag behind others, United may well offer meals in a single serving course (everything delivered at once) in individual single use packaging. Expect meat/fish and vegan options, European style (maybe with Danish specialties), good wines and desserts.
Little Niceties
Bathroom sports nothing extraordinary in terms of design but is clean and equipped with hygiene products.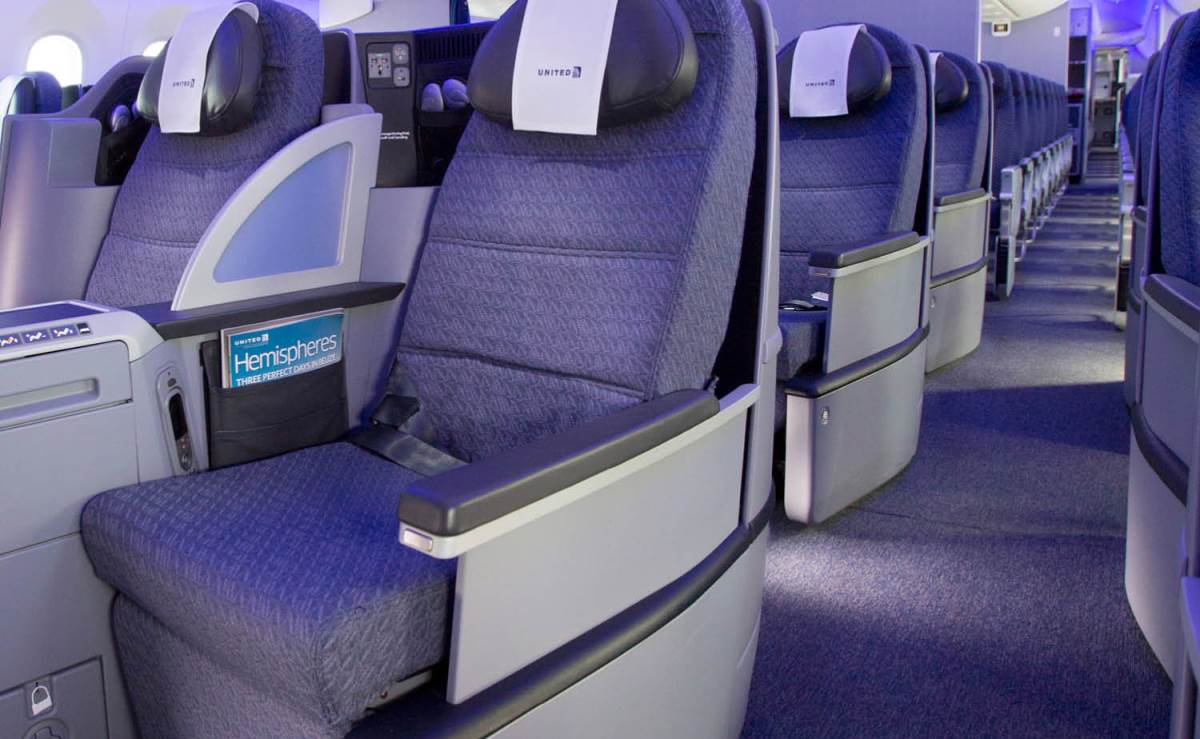 Entertainment Options
With United, using a TV and its list of content may be a bit problematic. Yet once you master it, you can access a good selection of movies, audio and programs in most widespread languages. Magazines may be ruled out for now, so bring a book, if you prefer reading. Internet access is to be purchased separately while onboard.
Lufthansa
Fleet of Aircrafts
The world-known German airlines company has 200+ carriers of its own (Boeings, naturally, and Airbuses) and about 620 aircrafts when its subsidiaries are included into count. It flies people to more than 200 destinations across 78 counties, and its annual passenger turnover is about 105 million people. The company stands at origins of the Star Alliance.
Permitted Baggage
The standard rules apply, that is, 2 checked-in bags for free (32 kg each), not counting the carry-on bags (two under 8 kg each). For children's items and sports equipment, see the additional clauses on their site (which is very user-friendly and helpful – thumbs up for it).
Lounge Access
Lounge for business class passengers is separate from the main cabin travelers. The décor is rather plain, functional rather than fancy. However, the attendants are extremely polite and attentive, which makes Lufthansa stand apart from many other companies (in positive sense). Food is regular but fresh, beverages and water are local and great. Work and rest areas are clearly separated, the restroom is spacious and well-fitted, but no shower options included.
Seat parameters
The most disappointing aspect of flight and the lesson in how to fly business class to Denmark for cheap. No privacy or personal space altogether. No spacers or walls are available with the seat, so you seat, eat and sleep in everyone else's view (and vice versa). The pattern is 2-2-2, so you may feel more like in Premium Economy than in real business class. The seat itself is good, convertible to a full bed, 20 inches wide. However, leg room is tiny, and you may occasionally bump into your neighbor's legs during flight.
Comfort of Flight
If you are not traveling with your dearest one, you may find the flight quite uncomfortable. Lack of privacy may outweigh other amenities. The storage space is ample, especially for window seats, where big upright boxes below the window are available. Amenities kit features upscale L'Occitane products, dental care, socks and mask, bedding is pillow and blanket in signature blue with a flick of yellow, and noise cancelling headphones are AKG (who would doubt that). Attendants are efficient and polite.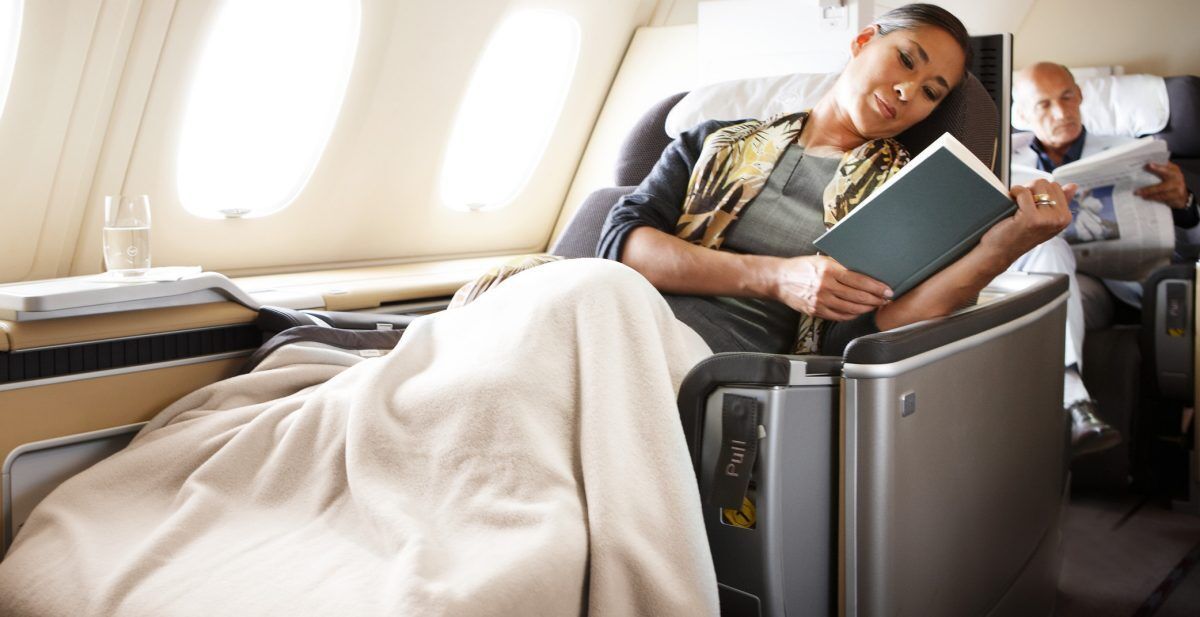 Food and Service
Food and beverages are good in quality and served in generous portions, however, the taste and flavor could be more pronounced. The menu includes meat, seafood and vegan options for a main course, starters, desserts, and a small selection of breakfasts. Yet now, with restriction in place, the menu may be limited and served in individual single use containers.
Little Niceties
Two restrooms are equipped with necessary products and a large mirror, design is quite plain about clean and convenient.
The additional bonus in a flight is a real bar with snacks and drinks. However, now limitations related to health safety may apply.
Entertainment Options
The entertainment options are huge, with a hundred of movies and about 200 programs in 8 languages available. Sports, family and kids content is also provided. In addition, live news can be accessed via new channels. Audio section includes books, music and entertaining podcasts. If necessary for work, Internet can be purchased onboard, from 2 hours to a whole flight package.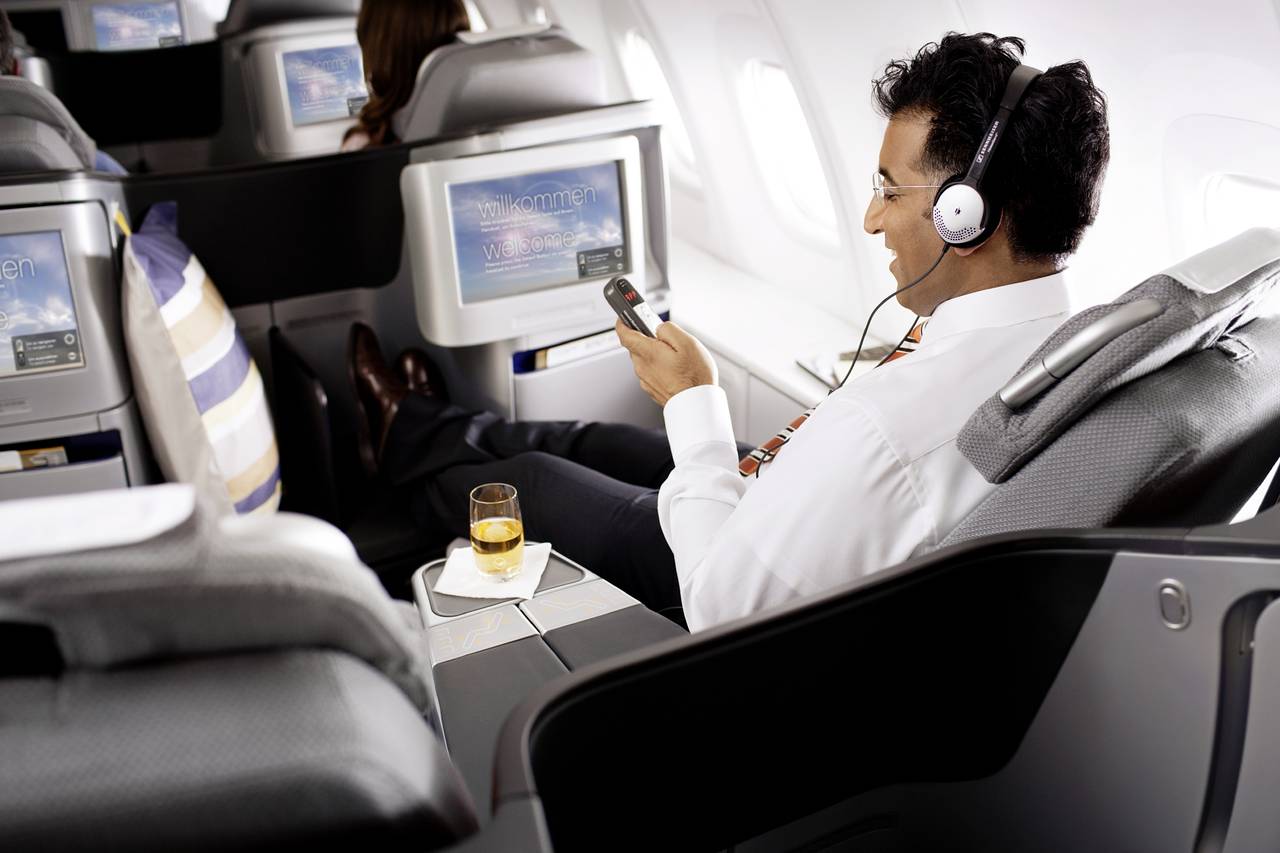 Delta Airlines
Fleet of Aircrafts
Being one of the largest US air transportation companies, Delta has its own fleet of 443 planes, and together with subsidiaries the number raises to 1144. Delta's Boeings, Airbuses and Douglases carry passengers to 460 destinations across the world. The company is one of the founders of airlines alliance SkyTeam.
Permitted Baggage
The policy is in line with that of other companies: 2 checked bags for free (plus a carry-on bag), 32 kg each and 158 cm in added dimensions.
Lounge Access
Lounges are plain but functional and clean. Rest and work areas are outlined clearly. Food is fresh but limited in choice, and please check in advance what restrictions may apply due to health concerns.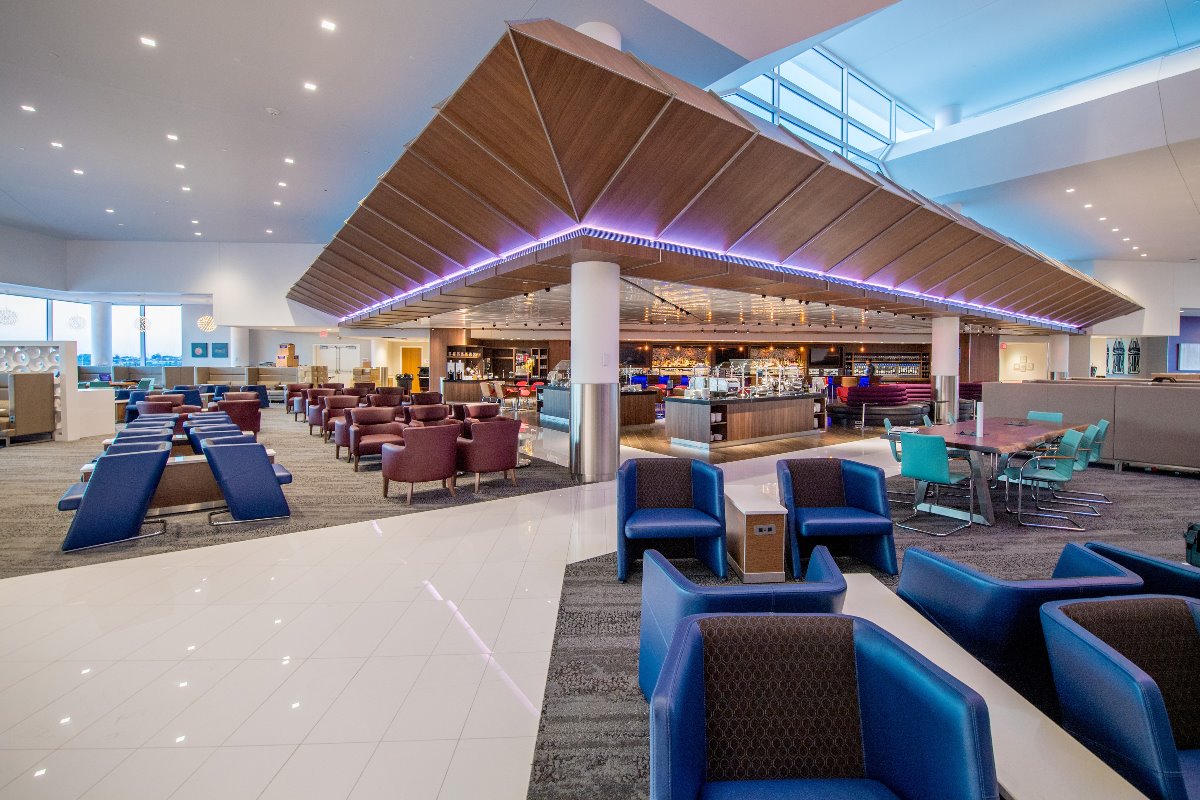 Seat parameters
Seats are very good, fully enclosed and with a door for privacy (cocoon type), placed in stacked pattern. 19 inches width is quite enough for sitting and sleeping. They have great head and back support and are convertible into a bed. Leg space and storage space are very ample. Air nozzle and a reading light complete the comfortable seat organization.
Comfort of Flight
Flight attendants are very helpful and polite, all necessary basics are provided, including a hygiene kit, bedding and slippers. A charger outlet, headphones and other necessities are available. Mind that on overnight flights, for people to be able to sleep, during the meal time lights are already dimmed.
Food And Service
Please check the company's new safety policy regarding food on their site before departure, but usually, food choice is good, vegan and non-vegan, plus wines are selected by real sommeliers. Sweets, starters and soft beverages are also available.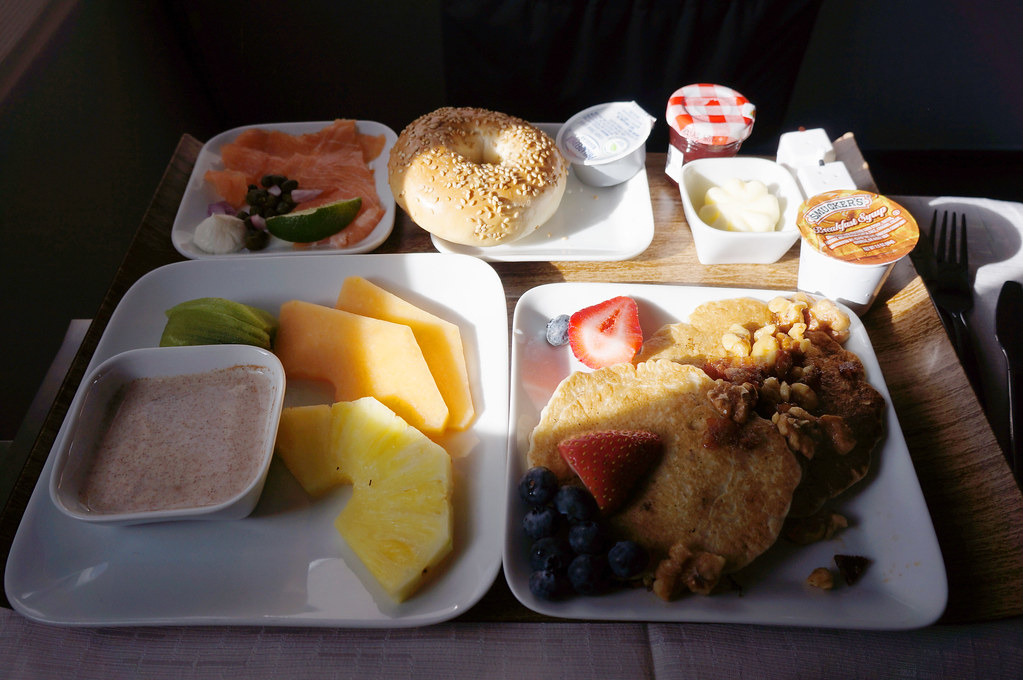 Little Niceties
Bathroom is good but quite plain. All necessary products are provided there.
Entertainment Options
A TV screen is big, and the provided content impresses, with 711 series titles and 374 movies. Music and audio flies are also included. Wi-Fi has to be purchased separately, but the biggest package includes all-flight unlimited streaming for $40 only.
Norwegian Air Shuttle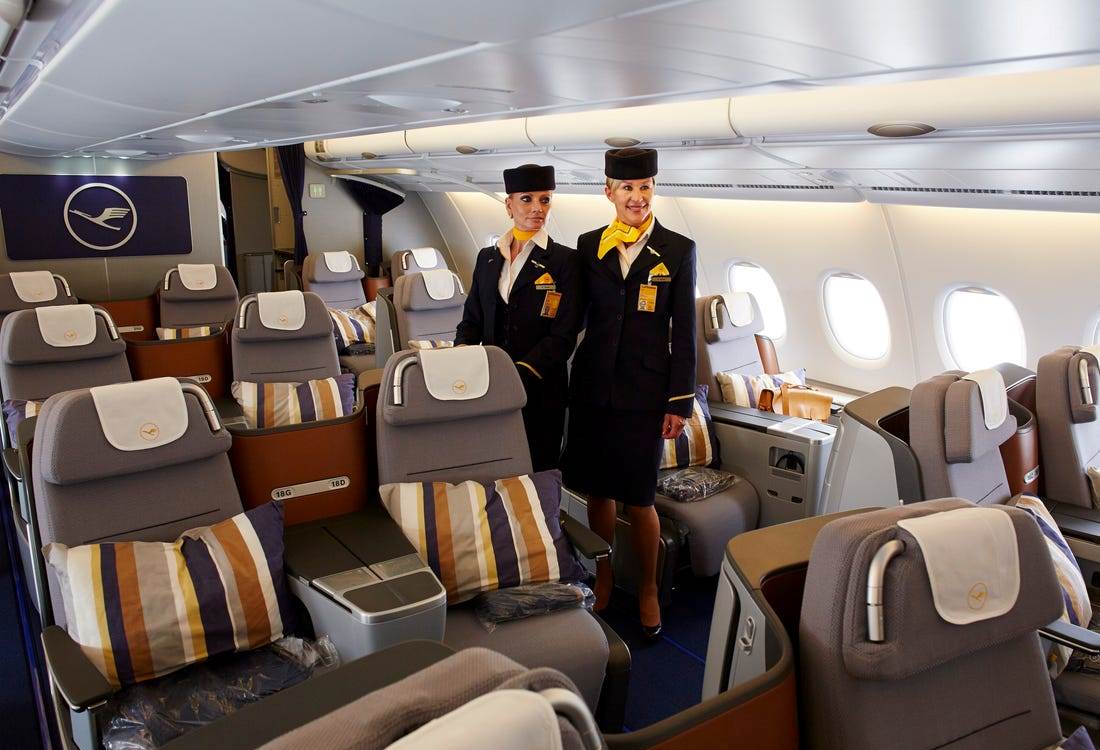 Fleet of Aircrafts
Norwegian Air Shuttle is the low cost air transportation company that is the largest Scandinavian and one of the largest European low-cost and passenger heavy airlines. It runs high frequency flights from Norway to nearby Scandinavian countries, multiple European destinations and offers long haul flights overseas. Its fleet together with its subsidies was 160+ carriers (but will shrink die to Covid-19 economic impact) and on average, it transports up to 30 million passengers annually.
Permitted Baggage
Business class travelers (called Premium passengers in this case) can take two carry-on bags with total weight of 15 kg and one checked bag of 23 kg for free. Special baggage like kids items, etc., are subject to conditions.
Lounge Access
Premium passengers currently cannot access the first class lounge and are confined to the common one (a Flex ticket unlocks this access). Travelers with premium credit cards or memberships can access the dedicated lounge, but it is often overcrowded. So passengers are prompted to use a nearby restaurant that is a partner of the company, and get some food and rest there.
Seat parameters
The foundation of cheap business class flights to Denmark is visible nowhere as clear as in seating arrangement (and why the price is so low compared to rivals' business class offers). They are placed in 2-3-2 pattern, have no dividers or walls, so privacy is out of question. They do not convert into full beds and recline backward into a semi-lying position. They are comfortable, though, wide, plump, with massage option. A foldable table and some storage space complete the layout.
Comfort of Flight
Attendants are nice and helpful, but the niceties stop short of it. Of bedding, only a blanket is provided, no pillow or an amenities bag. Headphones (upon request), a TV screen and a charger are included into the seat arrangement.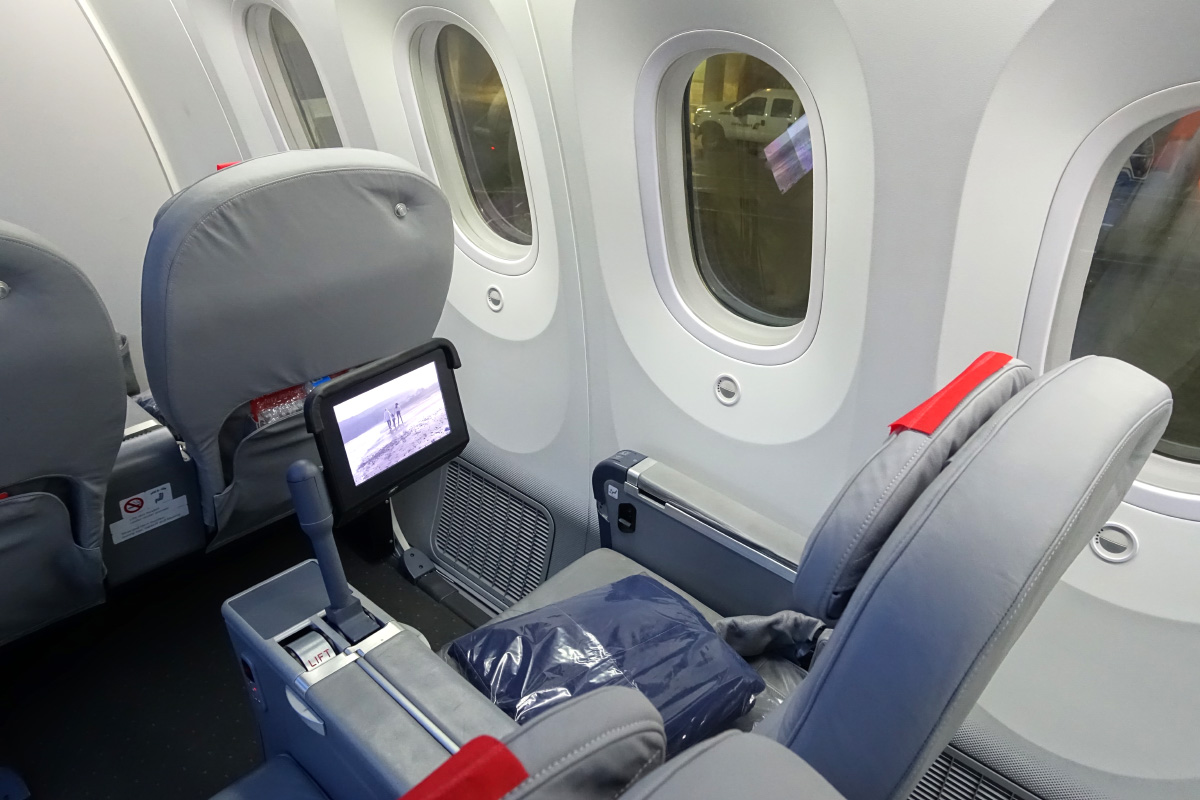 Food And Service
This point resembles economy heavily, although quality of food is fine. Meal selection is limited, it is served in cardboard boxes, prepackaged. Starters, entrees and desserts are included. Beverages available are spirits and soft ones. But please check what other limitations may apply due to health concerns now.
Little Niceties
Bathroom is rather small but convenient and clean.
Entertainment Options
A TV with a good selection of films and programs and Wi-Fi (for additional payment) will help you pass the time nicely.
Scandinavian Airlines System
Fleet of Aircrafts
Scandinavian Airlines System (or SAS) is the leading Scandinavian air transportation company that emerged as a result of merging of several national companies of Sweden, Denmark and Norway. It has the fleet of 168 aircrafts (Airbuses and Boeings) that fly to 123 destinations. SAS alone carries up to 25 million people annually. SAS is one of founding members of Star Alliance.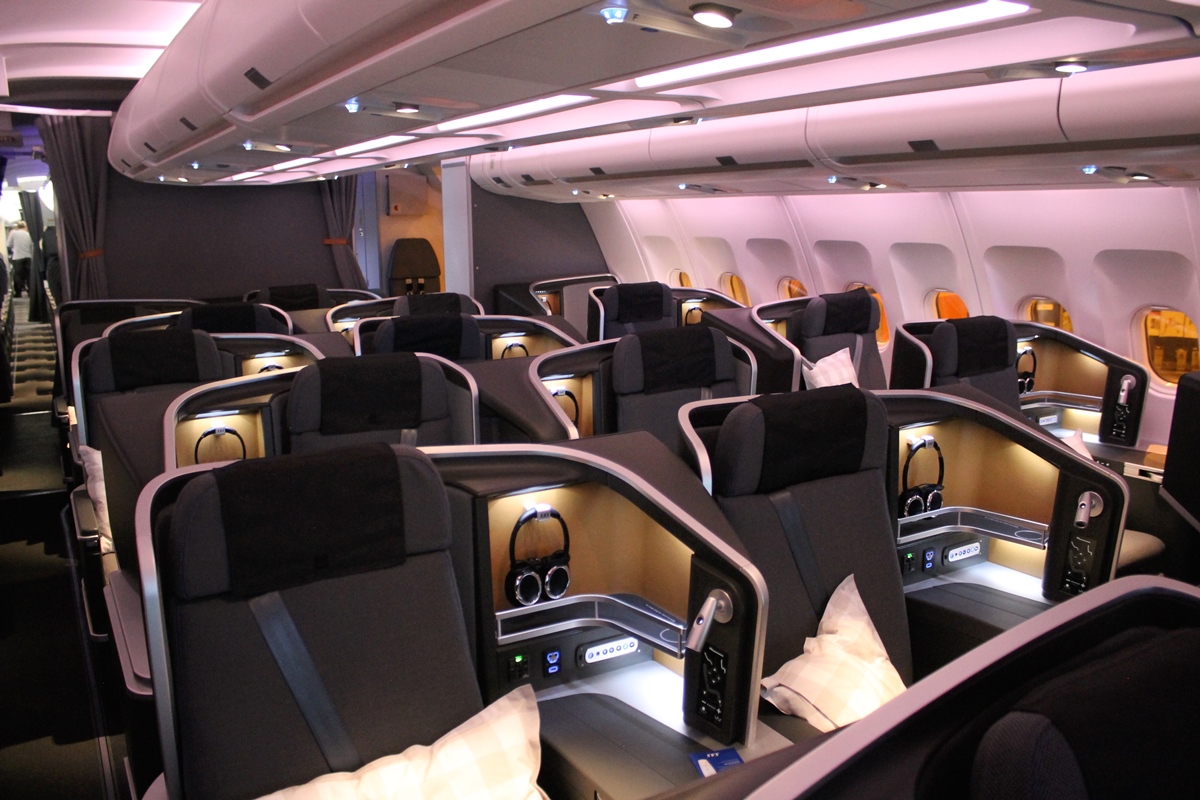 Permitted Baggage
For business class trip, 2 bags weighing up to 32 kg each and a carry-on cabin bag up to 8 kg are permitted. Other special equipment and items are subject to conditions.
Lounge Access
Business class passengers can use both SAS and Star Alliance lounges (with some third party lounges use being cancelled as a measure of cost-cutting). The business class Star Alliance lounge is a truly over the top experience, with luxurious and elegant zoning of seating areas, a media room, a library imitation room, and a decent selection of food, drinks and snacks. Shower section is on a par with the best hotels, and working conditions are like those in C-suites. Own SAS lounges are more moderate in décor, but they also offer places to relax, work, eat, and take a shower.
Seat parameters
Seats are arranged in 1-2-1 pattern and have a semblance of a back wall with side wings, so some privacy is provided. Window seats are the most isolated from passages. Seats are comfortable, wide, but do not convert into a full bed and provide very little space for legs (a tiny cubicle, actually). They have a table, a TV screen, a remote on the armrest and some tiny storage departments.
Comfort of Flight
Attendants are efficient, but not overly friendly. Bedding (a pillow and a blanket), an amenities kit, headphones, and a bottle of water wait in the seat. Reading light, a charger and a socket are also available.
Food And Service
Food is truly great, based on local produce and culinary traditions. Meat/seafood and vegan options are provided. Selection of beverages also impresses, both strong and soft. Between full meals a bar with snacks and drinks is available. Now, however, due to health concerns, food selection and serving may be rather limited and focus on prepackaged foods.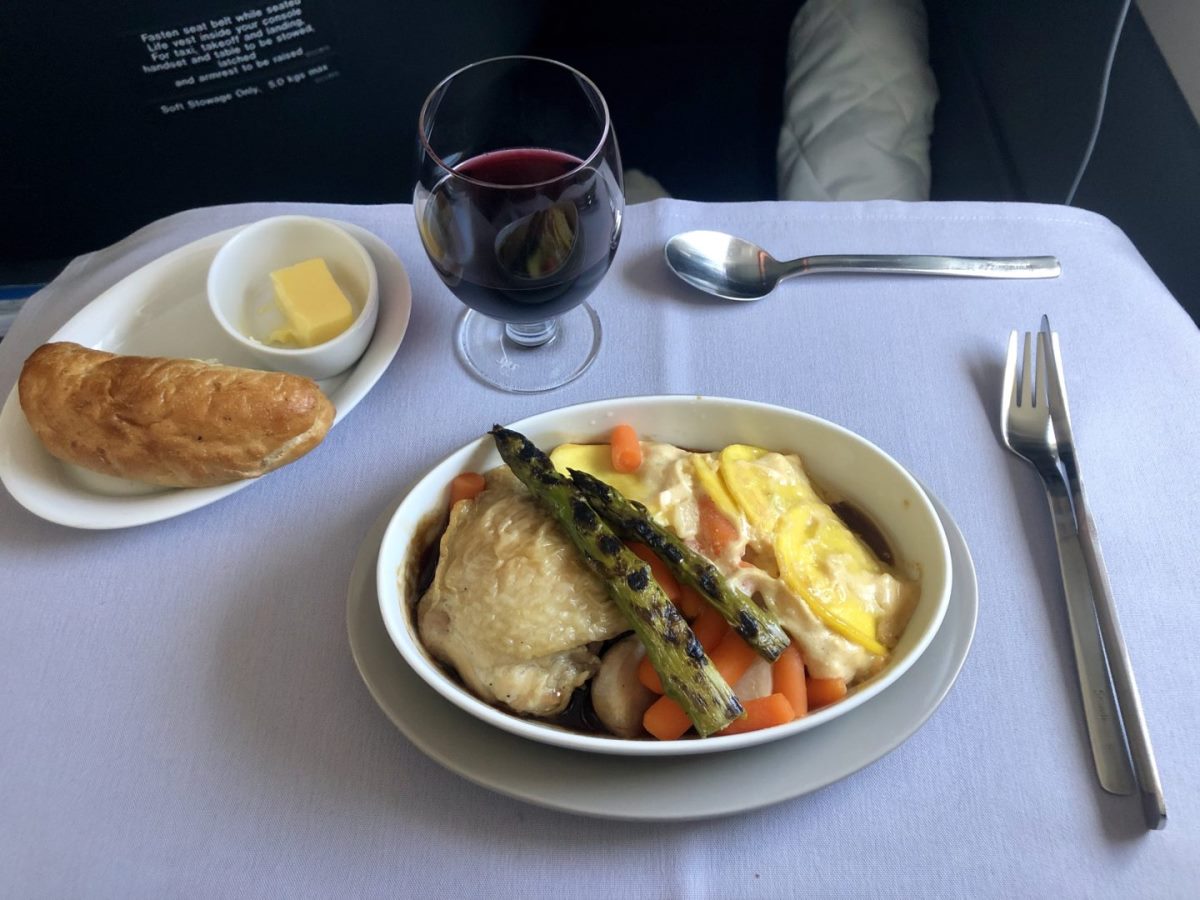 Little Niceties
Lavatory is clean and convenient and sports a window, which is fun.
Entertainment Options
A selection of movies, series and programs about the destination country are available, and Wi-Fi for business class passengers is free. Yet you may need an attendant's help to connect to it.
British Airways
Fleet of Aircrafts
British Airways (BA) is the European company with long history operating the fleet of 250 Airbuses and Boeings. The famous supersonic Concord was withdrawn from use back in the 1990s. BA flies about 850 flights daily, carrying up to 97,000 passengers all across the globe. BA is IATA member.
Permitted Baggage
Adult baggage allowance is 2 checked-in bags (32 kg per bag). For infants, 1 bag is permitted, but you can take a stroller or a kid seat of your choice (like stroller or car seat).
Lounge Access
Lounging with BA is great, lounges are stylish and features two layouts: terraces and galleries. Food, drinks, service and amenities are excellent and allow full relaxation and comfort.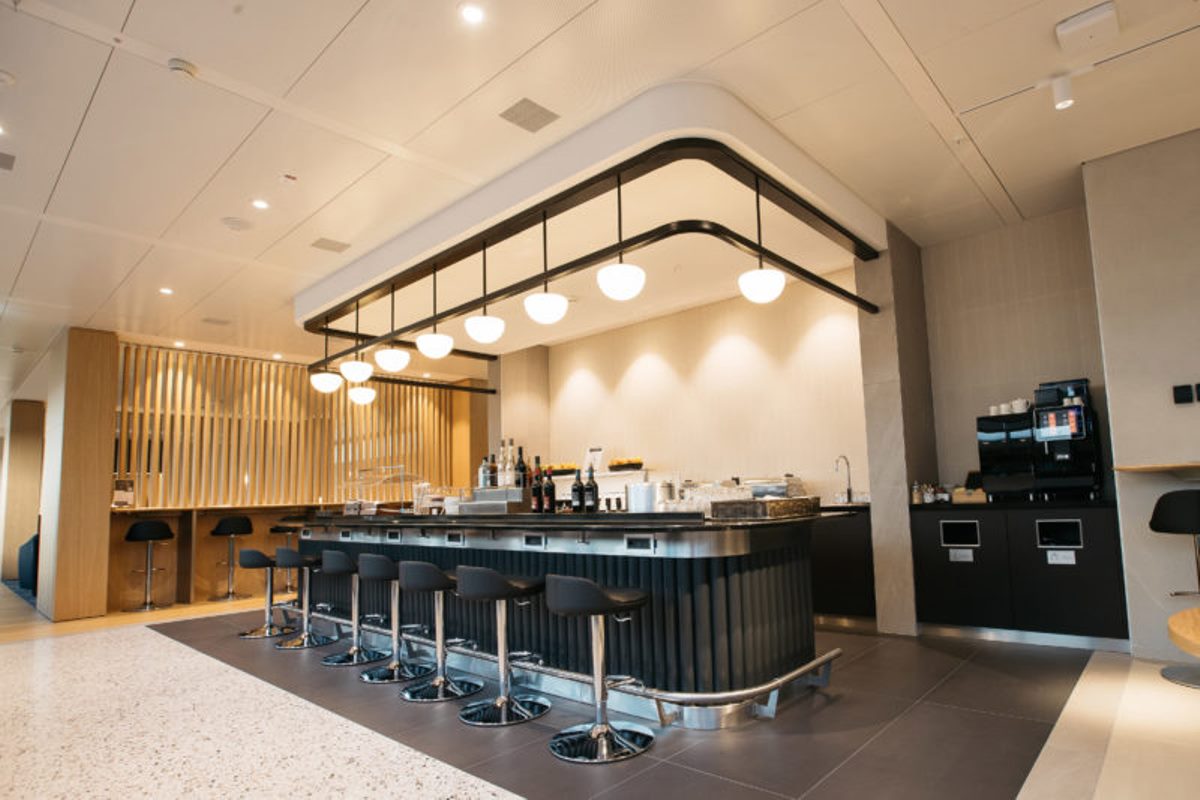 Seat parameters
Seats are full business class, converting to a full bed. They are roomy and long, with ample space for legs. Pattern is 1-2-1, which gives enough freedom of movement and access to the passageway to everyone. Every seat sports its own walls and even a door, so you can have full isolation and privacy, which is excellent.
Comfort of Flight
Bedding waits on the seat, a hygiene and accessories pouch is provided, and storage options are aplenty. Some shelves and a mirror finish the seat fitting. Attendants are very friendly and helpful.
Food And Service
Menu is nice, with international and local options to choose from, vegan courses included. Beverages are assorted, both alcohol and non-alcohol. Usually, the service is that of a top class restaurant, but now, with health related restrictions in place, be aware that meal may come in single use packaging and in limited assortment.
Little Niceties
Lavatory is standard, clean and neutral in design, yet it features additional products like a hand cream.
Entertainment Options
The TV screen is quite big (18 inches), so watching movies or kids programs is real fun. The content variety is great, headphones are of decent quality. If you need Internet for work, you can buy Wi-Fi in packages for additional fee.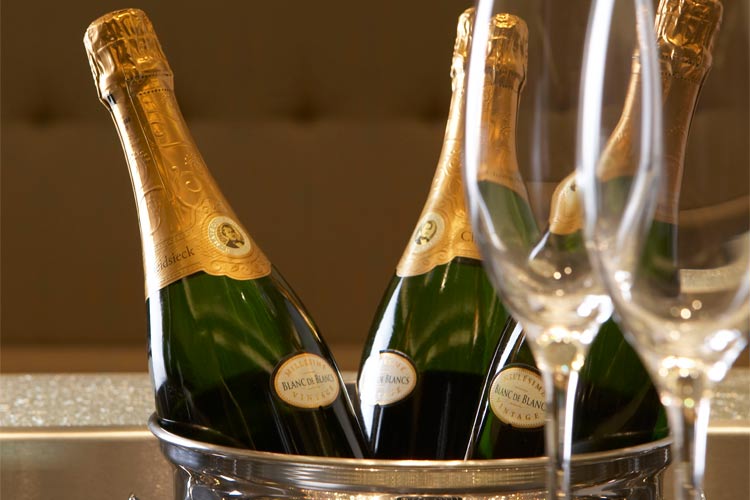 Flying Benefits In A Gist: Visual Comparison
| | | | | | | | |
| --- | --- | --- | --- | --- | --- | --- | --- |
| | Fleet | Free Baggage | Lounge | Seat | Comfort | Food | Entertainment |
| American Airlines | 875 aircrafts, 350 destinations | 2 bags (32 kg, 158 cm total dim.) | Very good, well-fitted | 1-2-1, very wide, full bed | Good service, efficient staff | Good cuisine, non-veg/veg, soft beverages and spirits | Good selection of content for kids and adults |
| Delta | 443 aircrafts, 460 destinations | 2 bags (32 kg, 158 cm total dim.), a carry-on bag | Lounges are plain but well equipped and functional | Cocoon type, high privacy, 19 inches wide, good leg room | Service is great, staff is helpful | Good cuisine, non-veg/veg, soft beverages and spirits | Good selection of content, Wi-Fi can be purchased additionally |
| Lufthansa | 200+ aircrafts, 200 destinations | 2 bags (32 kg, 158 cm total dim.), 2 carry-on bags, some kids items. | Space is standard and functional, staff is exceptionally polite and helpful | No privacy, no walls, no full-bed option (recline only), 2-2-2, 20 inches wide | Amenities and bedding are provided, staff is helpful, but no privacy whatsoever | Food is fresh but plain in taste, non-veg/veg, decent selection of options | Good selection of content in 8 languages, kids content available |
| Norwegian Air Shuttle | 130 aircrafts, 30 m passengers annually | 2 carry-on bags (total 15 kg), 2 checked bags (23 kg each) | Premium passengers cannot use top class lounge | No dividers, no walls, no full bed (recline only), 2-3-2 pattern | Only blanket is provided, staff is nice and polite | Limited menu, fresh locally sourced food, served economy style | Good choice of movies, Internet access needs to be purchased |
| Scandinavian Airlines System | 168 aircrafts, 123 destinations | 2 bags (32 kg each), 1 carry-on bag up to 8 kg | Star Alliance lounges are amazing, own SAS lounges are modest but functional | 1-2-1, back wall, wide comfortable seats, no full bed, small leg room | Amenities and bedding are provided, flight staff is nice | Food is fine, fresh and local, beverages choice impresses. A bar with snacks is provided. | Wi-Fi is free, selection of movies and programs is fine |
| British Airways | 250 aircrafts, 850 flights per day | 2 bags (32 kg, 158 cm total dim.), some kids items. | Luxury, Galleries and Terrace design | 1-2-1, wide, plenty of leg space, fill bed | Privacy, the staff is helpful, service is fine | European cuisine, good wines and soft drinks selection | 18 inch screen, big choice of movies, programs and kids content |
| United Airlines | 843 aircrafts, 324 destinations | 2 bags (32 kg, 157 cm total dim.), some kids items. | Rather modest but comfortable, Polaris standard | 1-2-1, Polaris style, 22/23 inches wide, ample leg room | Good privacy measures, helpful staff | European and global cuisine, non-veg/veg, soft beverages and spirits | Complicated content navigation, otherwise great |
What Airlines Feature The Best Business Class To Denmark?
While picking the company to fly with, decide where you depart from. Scandinavian airlines offer the cheapest business class fares to Denmark because of their low cost policies, but the comfort of seats will be that of good economy. So for long-haul routes you may want to look elsewhere. If you fly locally across Europe, then save quite a good deal of money and enjoy all benefits of business class trip with them.
How Can I Travel Cheaply To Denmark And Not Break The Bank?
You can do it easily, because local Scandinavian airlines offer an excellent lesson in how to provide great service for lower pricing. The Norwegian Airlines is the trendsetter of low cost flights, so if you are not that picky about full bed seat, go for them and save about half the price you would pay with other companies. The cost of business class flight to Denmark depends not only on airline, but on dates or flights, time of the date, etc. If you travel not in the stream of business commuters and not on the popular vacations dates, prices may well surprise you nicely.
Sure Ways To Snatch The Great Business Class Flights
With our help, you will never miss a bargain on a cool business level trip to Denmark. Let us know the dates you want to book, and we will get back with the most lucrative options in terms of price and convenience. You will look through them, decide what you can cut costs on and get the cheap business class to Denmark effortlessly.
The Price Of The Matter (Business Class Style)
With Scandinavian airlines in the game, the business ticket price reduces significantly, up to $500 for business class one way. So for $1,000, you can get a two way trip to Denmark in full comfort.
If you want to know for sure you have accessed the best business class fares to Denmark, reach out to us, get us bring you the full list, and decide what prices appeal to you the most. We won't miss a beat in such an important matter.
Alwaysfare And How We Can Help You Get the Best Business Class To Denmark
Easy as 1-2-3: provide us with details of a desired flight (when and where you need to travel), and we will do the rest of searching. You will get only the best offers matching your needs and expense limits. From luxury AA to democratic SAS, the best business tickets to Denmark will all be shown to you.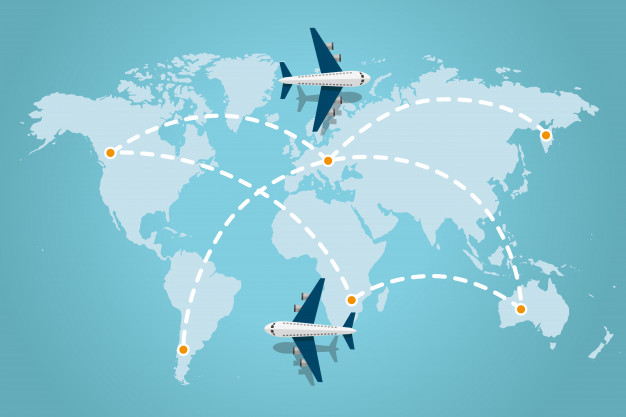 Save On Costs, But Not On Flight Experience
No need to pay extra to get that famous cool service and goodies. Competition made flying cheaper (and more convenient) means of travel. Use of miles, upgrades, sales on business tickets can all help you get the great seat and pay less for it. Do never miss this opportunity!
Down To The Matter: How Do I Get Tickets From You?
All you have to do is decide on when you need to travel and give us this information. Our agents will sieve through thousands of offers to pick the best of the best and save you time and efforts. All valid offers and the best business class flights to Copenhagen Denmark, or other cool Danish destinations, are a click away from you. So hit that button and pack your bags now!
Top Destinations for Business Class and First Class Travel in 2024
Rome, Yangon, Lucerne, Frankfurt, Tokyo, Edinburgh, Dubai, Paris, Bangkok, Johannesburg, Budapest, Osaka, Taipei, Brussels, Stockholm, Barcelona, Amsterdam, Athens, Berlin, Helsinki, Vienna, Brisbane, Reykjavik, Venice, Guangzhou, Perth, Milan, Seoul, , Glasgow, Madrid, Munich, Nice, Beijing, Dusseldorf, Iceland, Cairo, Melbourne, Moscow, Shenzhen, Shanghai, Nuremberg, Spain, France, Germany, Italy, Sweden, Switzerland, Singapore, Tel Aviv, Israel, Norway
Cheap First Class will take you to London, Paris, Amsterdam, New York or Hong Kong cheap! Get to the global capital destinations easily and forget about the overly-priced services of the vast majority of air flight companies online! Save up to 70% of your money with Cheap First Class luxury travel!
Cheap First Class is Your Reliable Luxury Travel Partner
Travel with confidence, plan your luxury air trip, find the cheapest first class and business class flight deals and book great value fares to 60+ destinations with Cheap First Class!
Need help with your trip? Here are answers to FAQs for all your travel!