Berlin is one of the most popular European air travel destinations. Numerous airlines offer direct flights to the capital of Germany. And today, passengers increasingly prefer the conditions and comfort of flying in business class. The business amenities that most airlines deliver definitely worth the money spent. You only need to choose among the best business class airlines to Germany.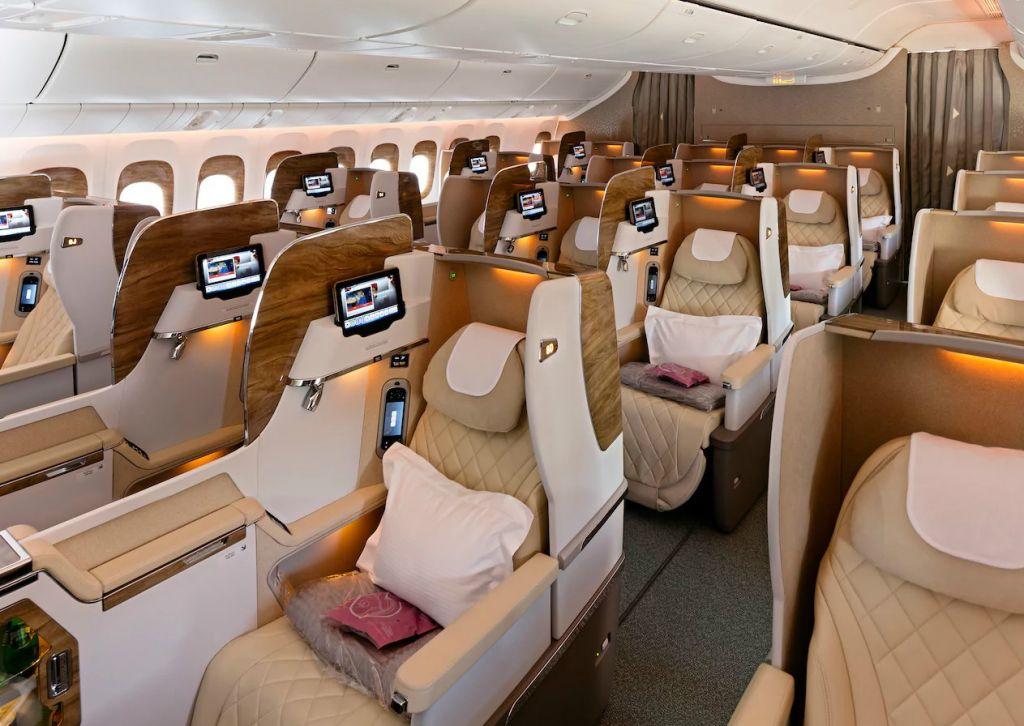 What's Interesting in Berlin?
Berlin is a city with a rich and exciting history that was able to recover from some extreme military destruction and regain its former greatness. Thousands of tourists come here every day to visit numerous museums and see the local sights.
The Brandenburg Gate, which has become a real symbol of the reunification of West and East Berlin, is the main architectural landmark and tourist attraction of the city. It was built in the early 18th century and is an excellent example of local classic architecture.
East Side Gallery is the center of street art. The world-famous drawing that depicts a kiss of Brezhnev and Honecker is hung here. This largest open-air gallery is centered around the preserved part of the Berlin Wall.
The Berlin Wall Memorial must be visited right after the East Side Gallery. Here, you can find out more about the difficult history of the city and the reunification of the country.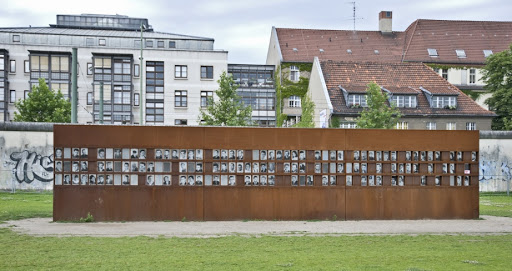 Naturally, when visiting Berlin, you shouldn't miss out on the Reichstag. The main symbol of Nazi Germany that has gradually turned into a symbol of victory over these destructive national tendencies of the past. It is also the place where the German parliament holds meetings.
Berlin even has a separate island that houses simultaneously five museums. After World War II, it was restored and recognized as a UNESCO World Heritage Site.
And these are only the main sights of Berlin. Rest assured that any tourist with any preferences will be utterly pleased to explore and gaze upon the architectural and historical beauty of the great city.
Benefits to Fly in Business Class to Berlin
Picking a business class flight, you always get the maximum comfort and quality of service. Despite the fact that business tickets are more expensive, choosing business class flights to Berlin, Germany, you get a number of advantages, such as:
In any unexpected situation, you don't have to waste money on the ticket exchange. All airlines allow changing the date of departure without extra payments when it comes to business class.
There is no need to stand in a long line during registration in an airport: there are separate check-in counters for business passengers.
Business class passengers don't have to stand in line for aviation security control as well. They pass the control separately and there are practically no queues.
You don't have to wait for boarding in the general queue at all. There are separate waiting rooms with everything for the high comfort of passengers: soft seats, a working area, phone line and Wi-Fi, a bar, and, above all, silence.
You can pack more than 7 kg of hand luggage.
Business class luggage can be significantly larger in size and weight than economy class baggage.
You don't have to sit in a cramped position during the entire flight. Armchairs stand in such a way that the passenger can straighten legs normally. Business travelers get comfy armchairs in which they can straighten their legs just fine and can also use pillows and blankets.
You can pick an individual menu and order food at any time during the flight. Business passengers also usually get access to a free bar with both alcoholic and non-alcoholic beverages.
On top of all that, most airline providers tend to offer various special offers and discounts for business class passengers, allowing one to buy cheap business class tickets to Berlin.
General Information
There are two major airports in Berlin, Tegel and Schönefeld. Both of them work with both international flights and domestic aircraft. The first is located in the administrative district of Reinickendorf and receives about 20 million passengers every day. Berlin-Schönefeld Airport is 20 km from the city center. It is used mostly by low-cost airlines.
From Where You Can Fly to Berlin
Coming up with an optimal route to Berlin shouldn't be problematic. If that is the final destination, then you can safely book a direct ticket. Every day, several flights go from most existing major cities of the world to Berlin. Business class tickets to Berlin can be bought online or at the airline's office.
Berlin Terminal & Lounge & Check-In Review
Both main airports – Berlin Schönefeld and Berlin Tegel – are quite convenient for flights. You can check the flights schedule for Schönefeld Airport on the official website. There is an interactive panel that is constantly updated. Information can also be found through search engines. The geography of flights this airport processes is quite extensive: you can use it to fly to 150 cities in 56 countries of the world. The airport flies planes to the largest European cities, as well as places in Africa and Asia, the USA, countries of South America and the Middle East.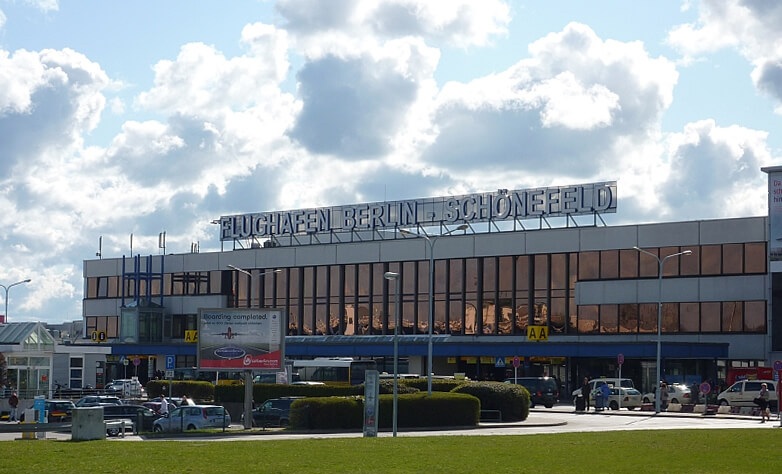 Schönefeld
You can buy tickets both at the airport ticket offices and at any airline representative office. You can also use the reservation system on the site.
Airport staff recommends to always come to the airport two hours before departure. This way, you get plenty of time to safely check in, register your luggage and go through all the control procedures. Registration is carried out immediately at 47 desks in the departure lounge.
Airport Terminals
The whole airport consists of four terminals: A, B, C, and D. The latter is the newest and it occupies two buildings. Terminals A and B comprise the main airport building, which has three floors. Terminal A serves international air travel, while Terminal B serves local low-cost airlines. Terminal C is under reconstruction at the moment and serves only sightseeing flights (doesn't accept regular flights). Flights of all sorts arrive at terminal D.
All main terminal services are located on the ground floor. There are also arrival areas, waiting rooms, information services, baggage claim, and left-luggage offices, not mentioning countless shops, cafes, ATMs, communication salons, and exchange offices. Customs and passport control services are on the second floor. Free Wi-Fi is available throughout the airport.
On each floor, there are bathrooms, rooms for mother and child, as well as amenities for people with disabilities. Background information is available on the ground floor of Terminal A.
Tegel
Tegel airport serves a huge number of international flights from around the world. Ticket sales and passenger service are carried out in the same way as at Schönefeld Airport.
Tegel consists of five terminals. Terminal A is the largest one, representing the main building. In its center there is a car parking and a bus stop. Nearby is a small terminal B enclosure. It is auxiliary and starts to work when the load on terminal A increases.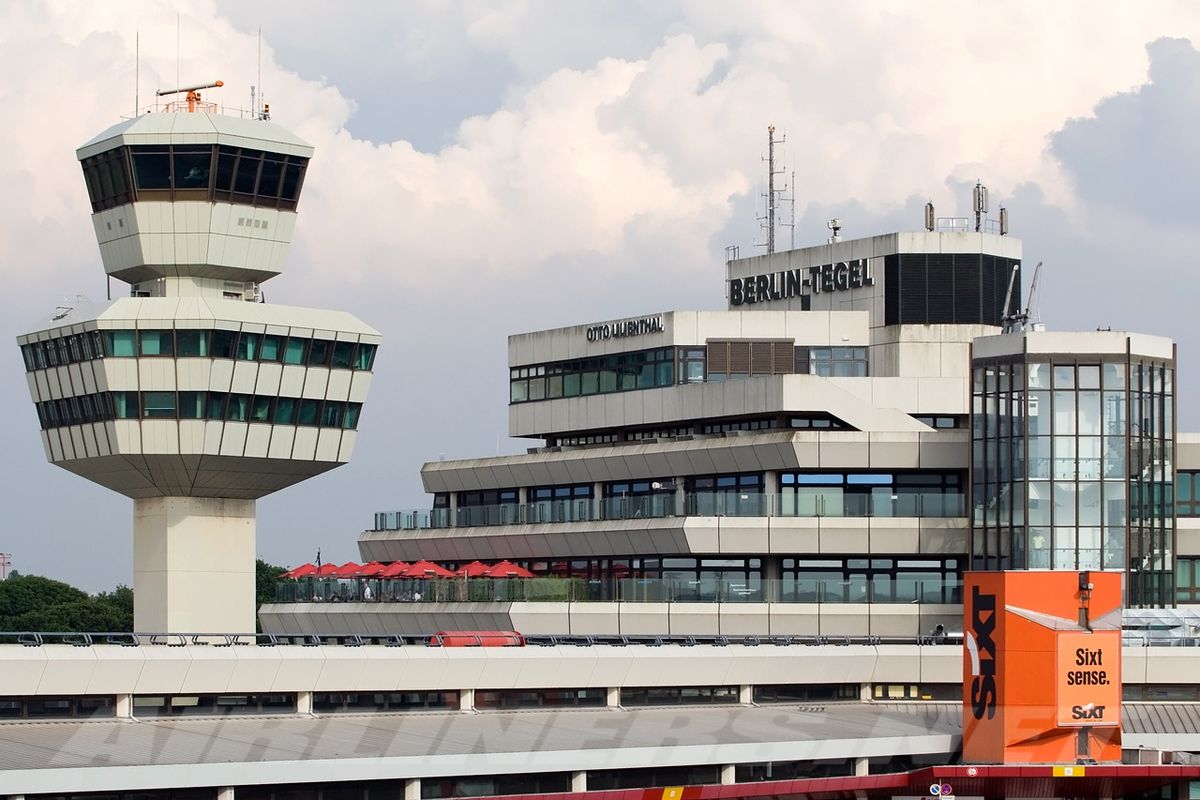 Terminal C also has a number of auxiliary functions. Basically, it is used by several airlines. Terminal D serves domestic flights, and Terminal E is its structural complement.
Сomparison Table for Each Business Class to Berlin
And here's a brief review of the best business class to Berlin options out there.
| | | | | | | |
| --- | --- | --- | --- | --- | --- | --- |
|   | Planes | Comfort | Seats | Amenities | Menu | Entertainment, services |
| Airberlin | Airbus and Boeing vehicles | Small cabs for 19 seats with 2-1-2 configuration. | Very comfortable chairs and wide walkways at a high level of privacy. | Passengers get slippers, blankets, and travel sets. | A simple-design menu with a wide selection of wines. | Touchscreen displays, headphones, and a large selection of media (games, movies, music); active and attentive service. |
| Lufthansa | Airbus vehicles | Open cabin planning, the location of the seats and the muted colors in the design create a feeling of spaciousness. | Armchairs can be folded out into a bed almost two meters long. | Passengers get slippers, blankets, travel kits, and an overall individual approach. | Restaurant-ish menu with lots of options to choose from and elegant serving. | Individual screens for watching movies, listening to music or audiobooks. You can select flicks to watch beforehand from home. |
| LOT | Boeing and Embracer vehicles | 2-2 seat configuration. Lots of leg space. | Chairs are similar to the economy-class ones but are quite comfortable and foldable. | Passengers get travel kits | Restaurant menu with impressive serving. Several serving options to choose from. | Newspapers, a few dozen movies, a large selection of music. |
| Austrian Airlines | Airbus and Boeing vehicles | Cabins with wide aisles. Unique air bag system. | Аir berlin business class seats can be transformed into a 2-meter bed. | Passengers get travel kits that include a lip balm and can differ depending on the destination. | Large selection of main course snacks. Everything is prepared and served separately. The large wine list and more than 10 varieties of coffee to choose from. | 500 hours of audio and video features. Passengers also get noise-cancelling earphones. |
| Turkish Airlines | Airbus and Boeing vehicles | 2-2-2 configuration cabins. | Angled-flat system seats. There are also partitions between the seats. | Passengers get pillows, slippers, blankets, and sleeping kits. | A wide selection of snacks. Several main course options. A good selection of teas. | A remote controlled screen with a number of movies and music tracks. |
Making a Final Choice
Choosing a business class airfare to Berlin among available companies, it is best to go by your own guts and see the main indicators of the service for you. This can be the availability of comfortable beds, a high level of privacy, a varied menu or the ability to order a menu of a certain type (vegetarian, for diabetics), and much more.
Нow to Get a Ticket at the Best Price?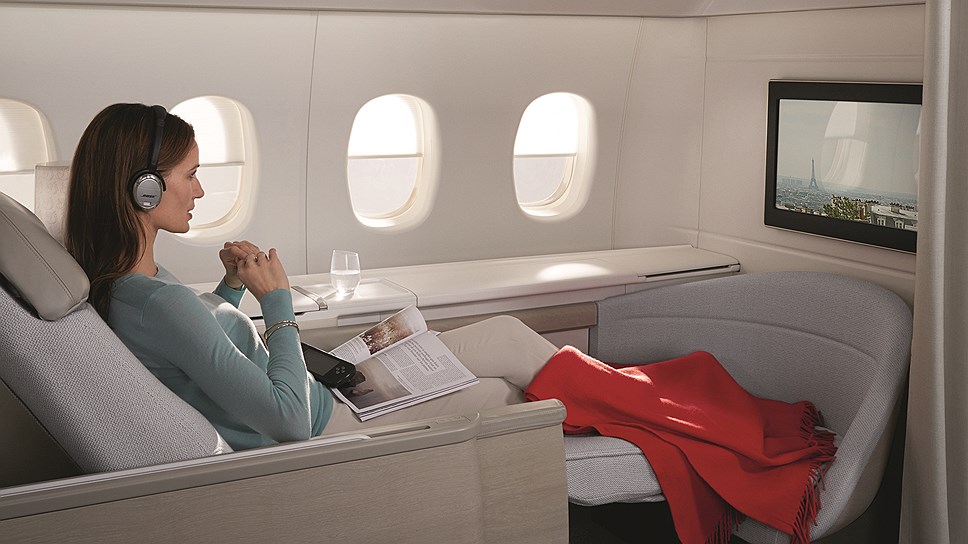 To get cheap business class flights to Berlin, you can:
Subscribe to the airline's newsletter and keep track of the promotions it offers;
buy a ticket to the nearest small town (they are often cheaper) and get to Berlin by bus.
Once you arrive, you can simply take a bus or a taxi from the airport. Many hotels also provide shuttle services.
Just remember that picking business class flights, you pick comfort and unquestionable quality service. Airlines offer a huge range of additional services that will make the flight as enjoyable as possible. Air berlin business class reviews can be studied on a specialized site. You can also browse, for instance, air berlin business class reviews to see others' personal opinions.
Summary
Today, the business class is becoming increasingly popular among passengers, especially when it comes to interstate and intercontinental flights. After all, it allows you to quickly check in, carry more baggage and travel in the most comfortable conditions. To get the cheapest and most convenient options – come to CheapFirstClass and get luxury flying conditions without spending all your money.
Top Destinations for Business Class and First Class Travel in 2021
Rome, Yangon, Lucerne, Frankfurt, Tokyo, Edinburgh, Dubai, Paris, Bangkok, Johannesburg, Budapest, Osaka, Taipei, Brussels, Stockholm, Barcelona, Amsterdam, Athens, Berlin, Helsinki, Vienna, Brisbane, Reykjavik, Venice, Guangzhou, Perth, Milan, Seoul, , Glasgow, Madrid, Munich, Nice, Beijing, Dusseldorf, Iceland, Cairo, Melbourne,Moscow, Shenzhen, Shanghai, Nuremberg, Spain, France, Germany, Italy, Sweden, Switzerland, Singapore, Tel Aviv, Israel, Norway
Cheap First Class will take you to London, Paris, Amsterdam, New York or Hong Kong cheap! Get to the global capital destinations easily and forget about the overly-priced services of the vast majority of air flight companies online! Save up to 70% of your money with Cheap First Class luxury travel!
Cheap First Class is Your Reliable Luxury Travel Partner
Travel with confidence, plan your luxury air trip, find the cheapest first class and business class flight deals and book great value fares to 60+ destinations with Cheap First Class!
Need help with your trip? Here are answers to FAQs for all your travel!