Latin America is one of the most popular tourist destinations. Tourists from all around the world are attracted by its vast selection of historical places, modern and traditional buildings, natural and manmade attractions and also by its unique cultural life.Whatever place in Latin America you decide to visit, you will get back home filled with unforgettable impressions and emotions.
If you cannot decide which destination is the best to start exploring this unique region, check the list of 5 most popular and amazing places in Latin America.
Machu Picchu (Peru)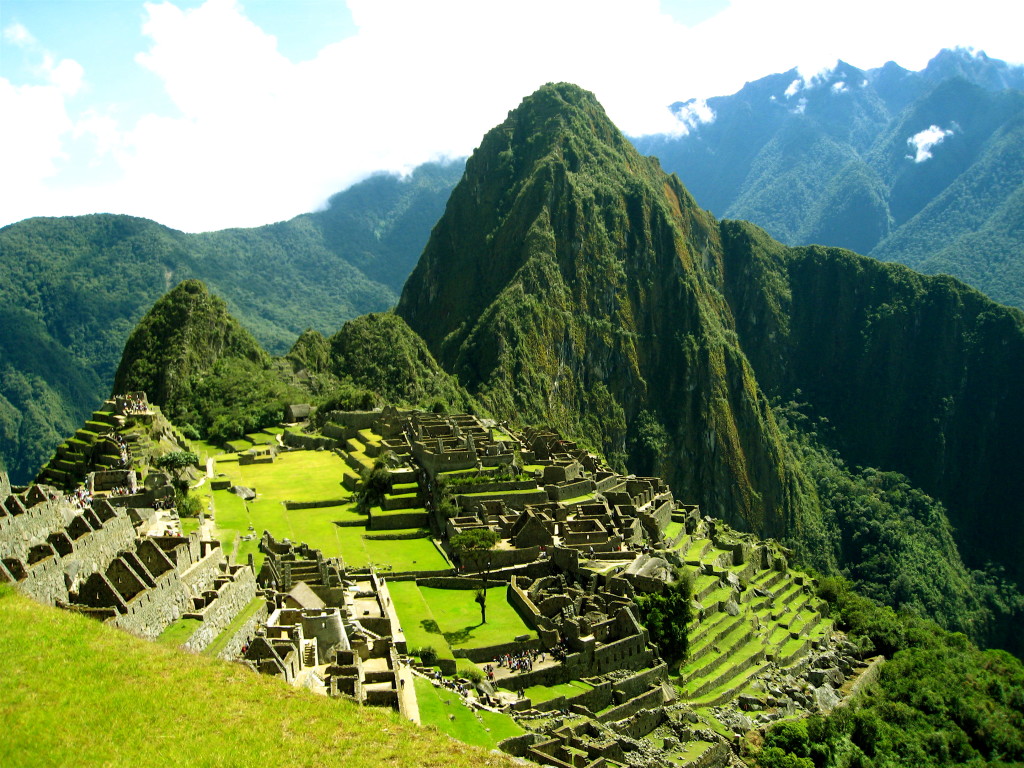 Being the most ancient and famous icon of the Inca Civilization, Machu Picchu is soaked with a mysterious atmosphere. Archeologists say the remnants of this ancient human settlement used to have partly religious and partly residential functions. Machu Picchu is located 2,430 meters above sea level and opens an all-round view on the magnificent green mountains. The site itself consists of three main structures: the Room of the Three Windows, Temple of the Sun and the Inti Watana.
Salar de Uyuni (Bolivia)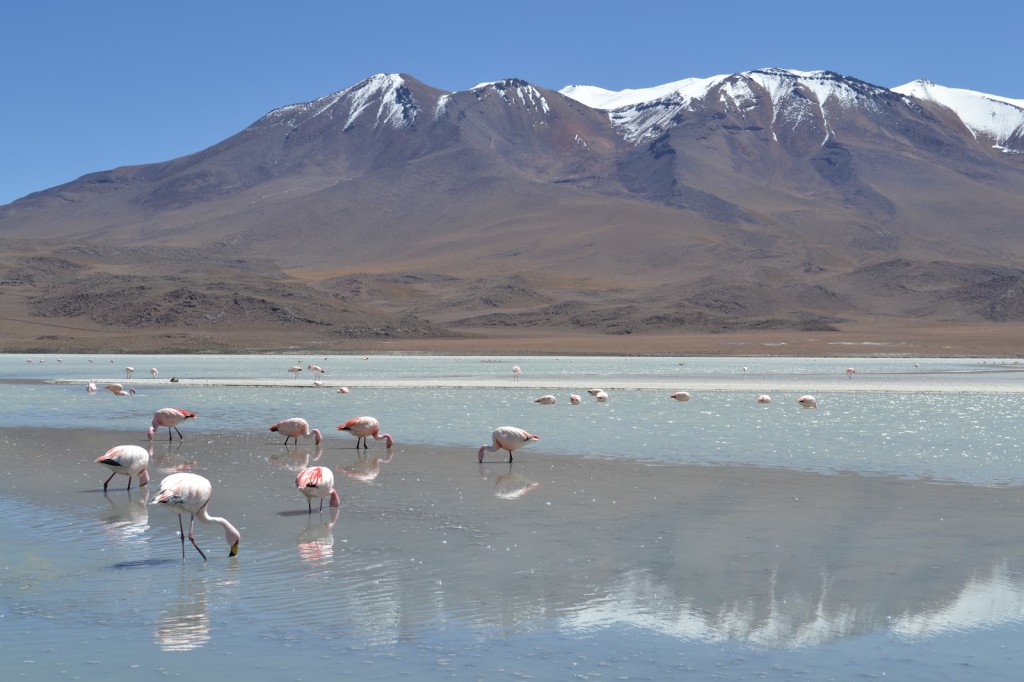 Located in southwest Bolivia, Salar de Uyuni is the largest salt flat in the world. The flat is located 3,656 meters above sea level and covers a vast territory of 10,582 square kilometers. The flat is covered with a thick layer of salt crust that has a high content of lithium. During the rain the salt crust transforms into a huge mirror that looks very impressive.
Huacachina (Peru)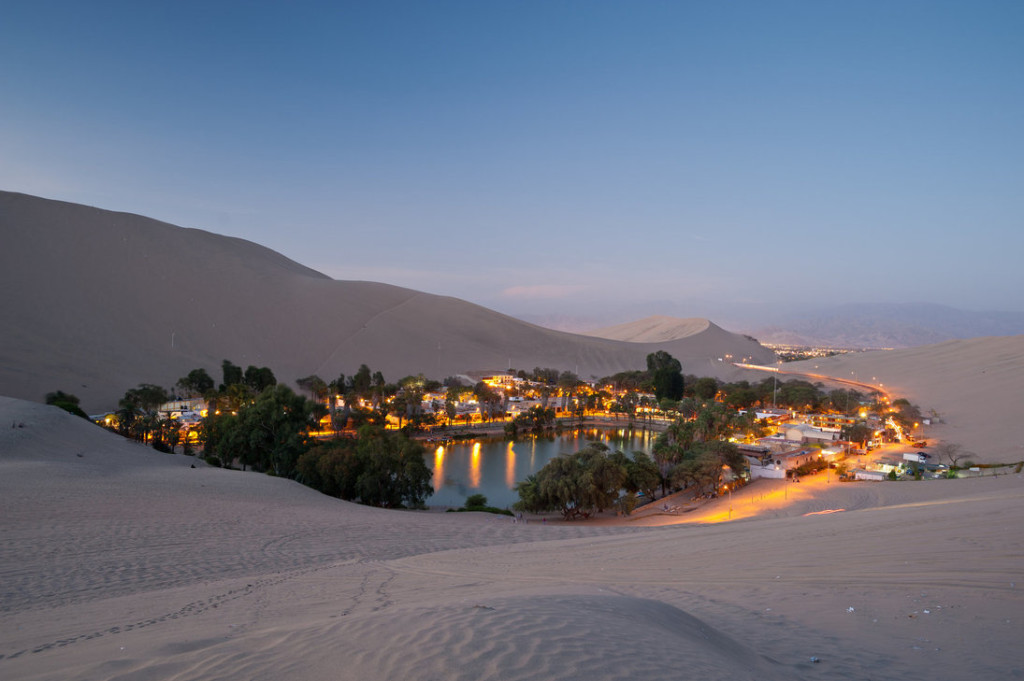 Huacachina is nothing else but a village built around a small natural lake in the Ica Region. Though Huacachina was first built as a resort for families from Ica, it welcomes thousands of tourists every year.
Iguazu Falls (Brazil, Paraguay and Argentina)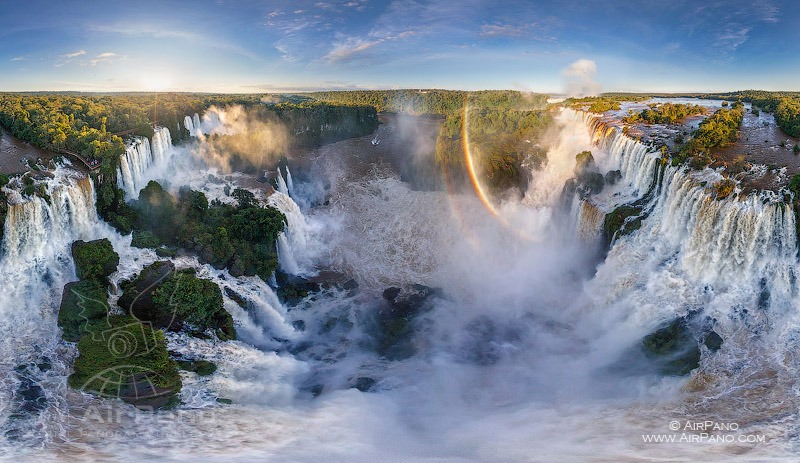 Iguazu Falls is a collective name for 275 waterfalls, stretching across the borders of Brazil, Paraguay and Argentina. Collectively, these waterfalls are two times wider than Niagara Falls. The total width of Iguazu Falls makes 2,700 meters and its longest drop is 82 meters. The average flow rate of the Iguazu Falls is 1,756 m3/s. The majority of drops, including the most famous attraction Devil's Throat (Garganta del Diablo), are in Argentina.
Torres del Paine (Chile)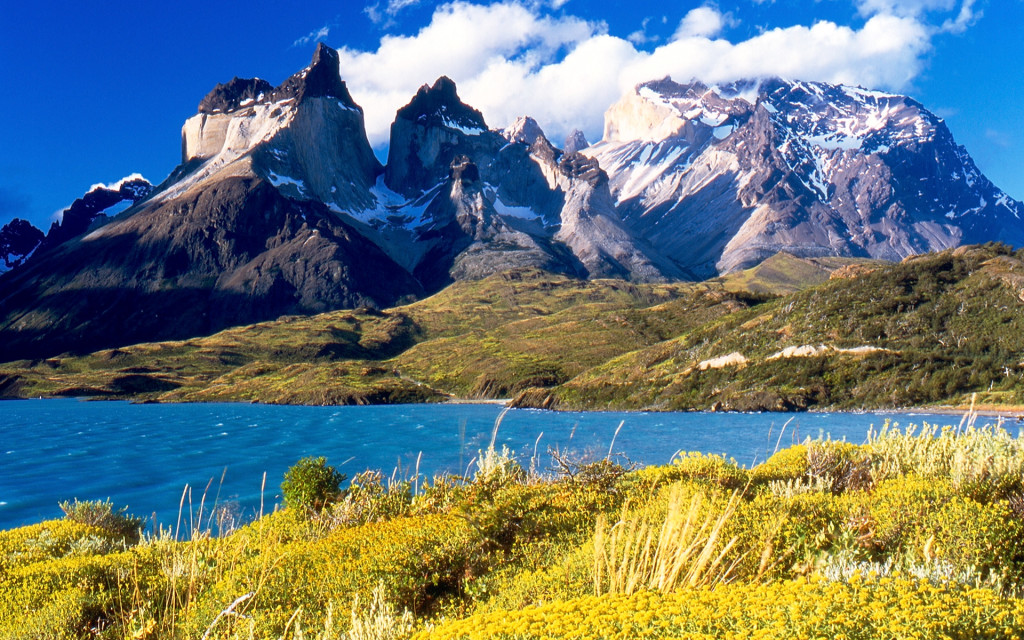 If you happen to come to Chile, you should find time to visit one of its major sights – Torres del Paine National Park. This spectacular region acts as a magnet for hikers from various parts of the world. Every corner of the park (sparkling clear rivers, towering pinnacles, pristine ice-blue lakes and snowy mountain peaks) impresses with its mightiness.
To find the cheapest first and business class flights to Latin America, visit cheapfirstclass.com. This experienced company will help you grab the cheapest airfare deals.
Top Destinations for Business Class and First Class Travel in 2021
Rome, Yangon, Lucerne, Frankfurt, Tokyo, Edinburgh, Dubai, Paris, Bangkok, Johannesburg, Budapest, Osaka, Taipei, Brussels, Stockholm, Barcelona, Amsterdam, Athens, Berlin, Helsinki, Vienna, Brisbane, Reykjavik, Venice, Guangzhou, Perth, Milan, Seoul, , Glasgow, Madrid, Munich, Nice, Beijing, Dusseldorf, Iceland, Cairo, Melbourne, Moscow, Shenzhen, Shanghai, Nuremberg, Spain, France, Germany, Italy, Sweden, Switzerland, Singapore, Tel Aviv, Israel, Norway
Cheap First Class will take you to London, Paris, Amsterdam, New York or Hong Kong cheap! Get to the global capital destinations easily and forget about the overly-priced services of the vast majority of air flight companies online! Save up to 70% of your money with Cheap First Class luxury travel!
Cheap First Class is Your Reliable Luxury Travel Partner
Travel with confidence, plan your luxury air trip, find the cheapest first class and business class flight deals and book great value fares to 60+ destinations with Cheap First Class!
Need help with your trip? Here are answers to FAQs for all your travel!