Singapore is an island with a special love to seafood. It is not a problem to find a seafood restaurant in Singapore, however, the best ones are usually located along the coastline, providing the customers with the atmosphere of the sea and the salty fresh flavor of the dishes.
You cannot visit Singapore without tasting the traditional seafood. Therefore, a list of the top luxurious sea restaurants is offered to your attention.
Jumbo Seafood
Jumbo Seafood is a wonderful place located in the green East Coast Park. The restaurant has the tourists' popularity and you will never see it empty on any day. There are several Jumbo Restaurants in Singapore, but this one was the first one. Its history started in 1987 and many things had changed since then except for the location.
The main attractions of the restaurant's menu are the Black Pepper Crab and Chilli Crab. In addition, you can taste some of award-winning Jumbo dishes, including Crispy Fried Baby Squids and Golden Salted Egg Prawns.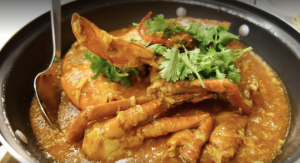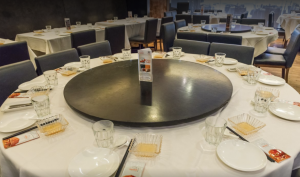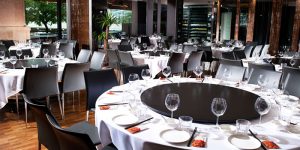 Beaulieu House
Beaulieu House is the restaurant situated in the Sembawang Park. You will not miss this building of neo-classical style. The restaurant started its existence in the 1910s. The history of this dining establishment experienced many purposes. Initially, it served as the seaside house of businessman David's family. Nowadays, it is a luxury restaurant of Chinese seafood.
The specialties of Beaulieu House menu include fried crab served with fresh milk and egg yolk, braised pork knuckle with oyster sauce and many other dainty dishes.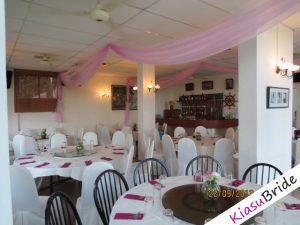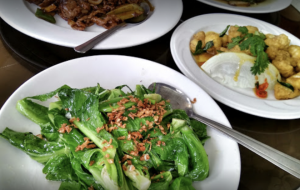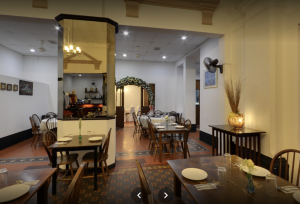 The Pelican
This is the place with the most attractive architectural feature. You will be amazed and surprised with the emasculated interior design comprising copper framed glass doors and elegant black-and-white marble-tiled flooring. The location of The Pelican is the Marina Bay Sands.
The restaurant's menu under the auspices of Jonathan Sparber offers American cuisine of East Coast, the main dish of which is the Pelican Platter – clams, fresh raw oysters, poached prawns, crab, mussels and a Maine lobster stuffed and steamed with lobster tomalley.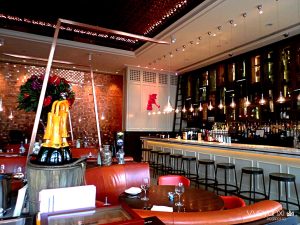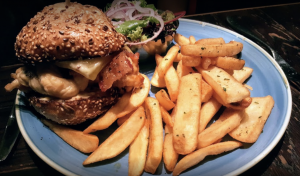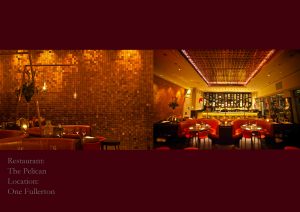 Palm Beach Seafood Restaurant
This seafood restaurant will exceed your expectations of the Singaporean cuisine. Palm Beach is situated at the spot, where the Singapore River disgorges into Marina Bay. You should definitely visit this restaurant with your soul mate in order to look at the sunset and experience authentic Singapore seafood. The range of seafood dishes is a huge including the most famous Coco-Lobo, and Black Pepper Crab.
Smith Marine Kelong
This place is not simple to visit, since it is located between Pulau Ubin and Changi Point ferry terminal. So, you need to cross the sea via a bumboat in order to enjoy the dishes of this dining establishment.
An attractive option for the restaurant's guests is the opportunity to hook sea bass or snapper, which will be cooked for you at the restaurant. You will appreciate the other specialties such as the steamed squid and clam bee hoon.