1. Copenhagen, Denmark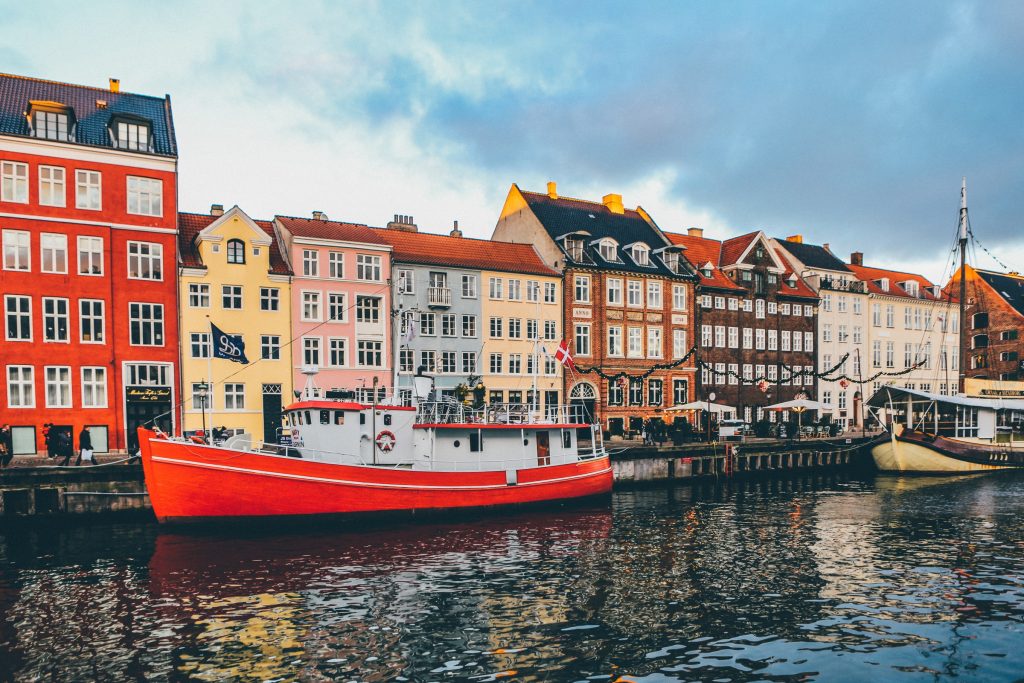 Copenhagen, the capital of Denmark, has an enviable reputation for design and architecture for such a tiny country in the world. Whether it's Danish chairs, lighting, buildings, or public places, Danish design is well-known across the globe for its practicality, playfulness, and simplicity.
Visit Louisiana Museum of Modern Art of the Twentieth Century
Louisiana's contemporary art collection spans the years 1945 to the present. It is one of Scandinavia's greatest collections, containing over 4,000 pieces of art from nearly every genre, with a focus on painting and sculpture. The collection is much too large to be shown in its entirety, but chosen pieces are constantly on exhibit in fresh and exciting settings. The Giacometti Hall, the Jorn Room, and the Kusama Room are all permanent features.
The Copenhagen Opera House
A famous Danish architect Henning Larsen built the Copenhagen Opera House, and a number of Danish well-known artists contributed to the décor, including Per Kirkeby, who produced four bronze reliefs, and Danish-Icelandic artist Olafur Eliasson, who donated three light sculptures for the foyer.
2. Rome, Italy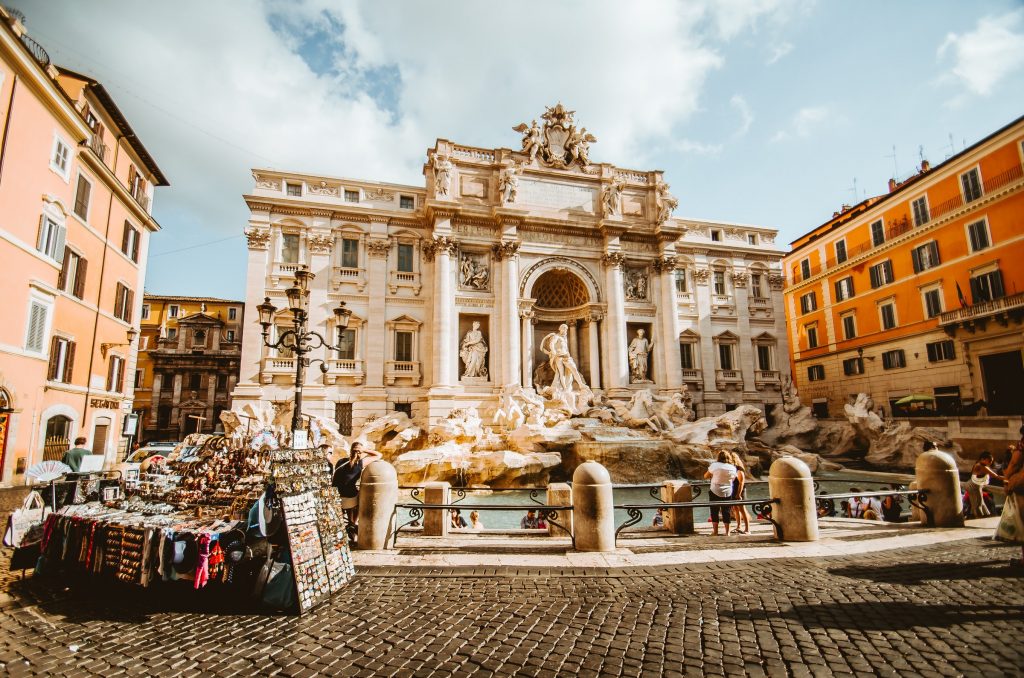 The Eternal City has long been one of the most popular European destinations for business and first-class travelers across the globe. All Roads Lead to Rome, Rome is the World's Capital." In many ways, these popular old sayings are true. Rome is an ancient open-air museum than Paris or Athens, while the Romans like no other civilization, shaped the limits of European culture, politics, and enriched it aesthetically.
The province of Rome serves as a fitting backdrop for the capital's various treasures, and the surrounding territory has been influenced by the Eternal City's history in some way.
The Italian capital is a fantastic place to visit with your family or for a romantic city weekend to start on the Spanish Steps.
The entire history of Rome, the seven-hilled city, is legendary. The Eternal City is said to have been built by the win brothers Romulus and Remus, who were nursed by a she-wolf and fathered by a battle god. And, while historians are wary of Rome's grand entrance into the world, most visitors are convinced that there is something magical about the city.
Roma is bound to enchant, whether it's the mystery of surrounding Vatican City or the ghosts of the Colosseum, an afternoon caffè on Piazza Navona, or a piled-high plate of pasta at a trattoria.
3. Florence, Italy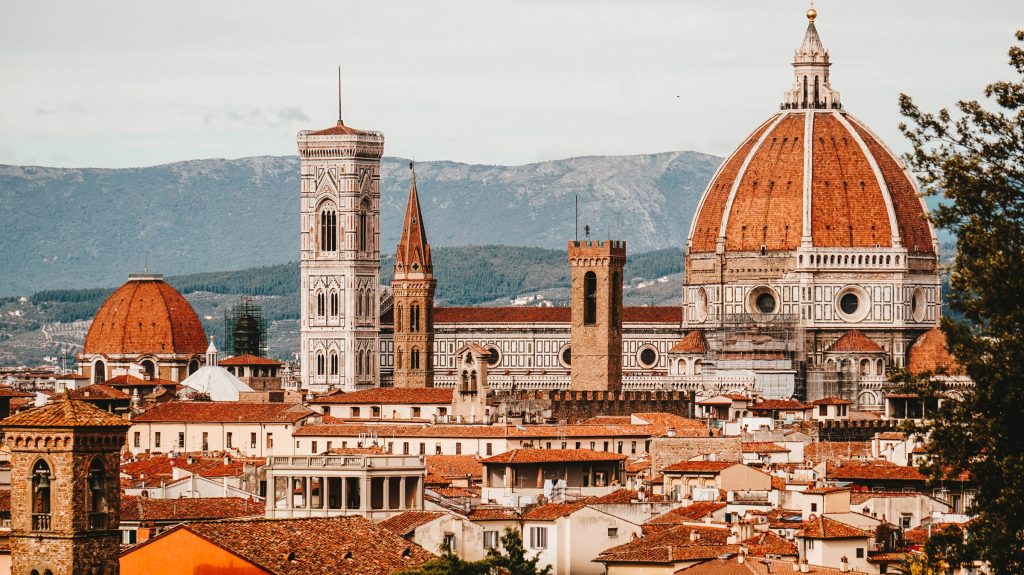 Florence is definitely one of the most beautiful cities in the world, as well as one of Europe's best tourist destinations. Florence has a global influence and continues to attract art enthusiasts and lovers. The Florentine Renaissance fundamentally altered our understanding of man and his environment. Florence is the birthplace of humanism. Florence produced Dante, Machiavelli, Galileo, as well as Botticelli, Leonardo da Vinci, and Michelangelo.
This little town nestled in the Tuscan hills has left a long shadow throughout history. Firenze (or Florence), the birthplace of the Renaissance, housed the strong Medici family and inspired artists such as Michelangelo (David) and Brunelleschi (the Duomo). You'd swear you'd stepped into the 14th century if it weren't for the stylish Italians and chic stores that line Via Tornabuoni.
Florence is known for its beautiful sunsets, Italian cuisine, and romantic appeal, but Renaissance art is not the only reason to visit. Allow a native to show you around on one of Florence's top tours to make the most of your stay in the city.
4. Capri, Italy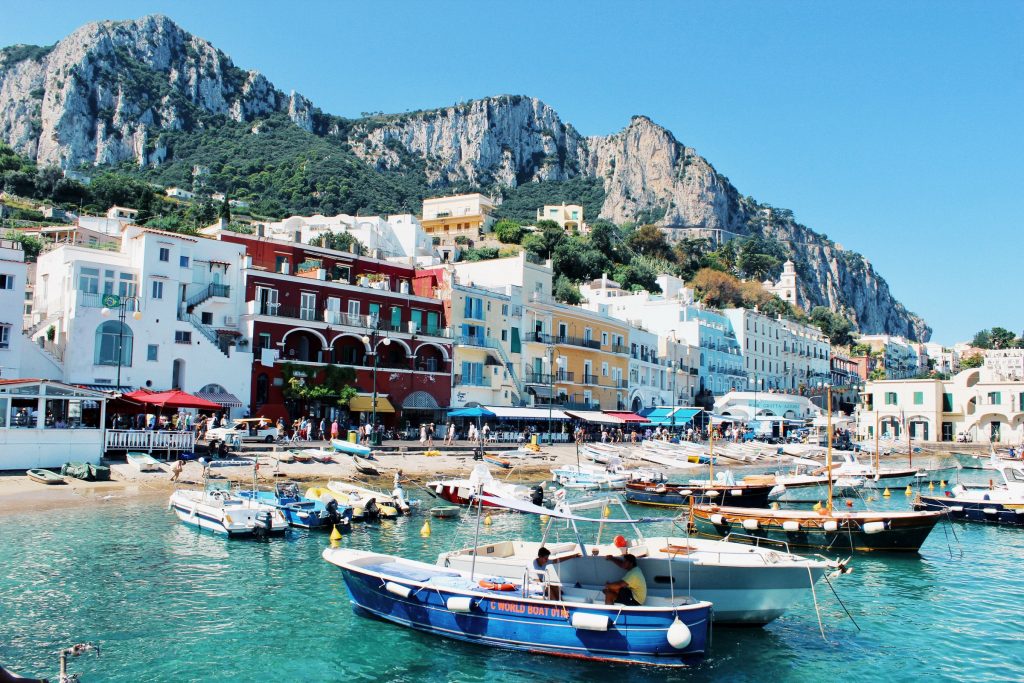 Discover one of Europe's top locations this year: Capri, with its azure waves and lemon groves.
Enjoy Capri, one of Europe's most beautiful islands, with its stunning vistas, and succumb to the Italian island's allure, as many celebrities have. Did you know Mariah Carey enjoys swimming in Capri's crystal clear waters?
Capri is rich in exceptional sites such as the blue grotto, which Emperor Tiberius used as a private swimming pool, the white grotto, the gardens of Augustus with their sublime views over Capri, and their great variety of Mediterranean plants and flowers.
The Best Airlines to Fly Business and First Class to Italy?
Flying is, undoubtedly, one of the most comfortable and safest ways to travel. Moreover, this is the quickest way to get from one point to another. And today, there are a lot of companies that can offer you to fly to the most popular countries – and Italy is among them.
If you are anxious about the comfort and the price of the flight, be patient. We've prepared the best business class airline review which proves that flying with comfort at an affordable price is quite real. The only thing you have to do is make your choice. To help you out, we've gathered all the necessary information about the five best business class airlines to Italy.
5. Paris, France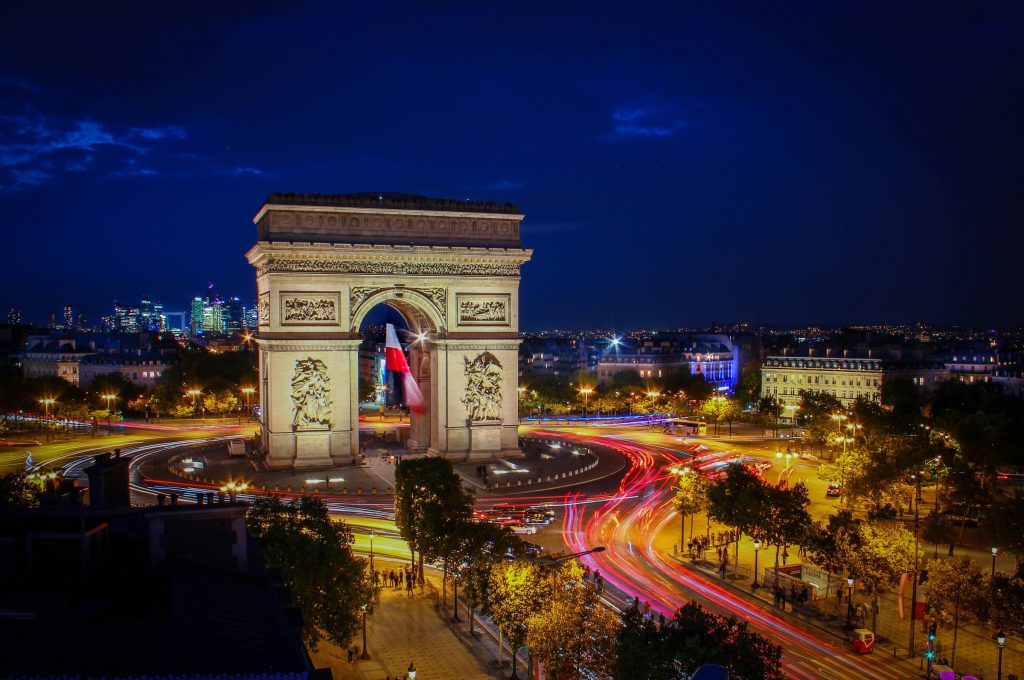 Paris will never cease to be Paris. Whatever happens in the world, whatever fads or trends emerge, Paris will always be Paris, and that is the main reason why fly business class to Paris. Paris is glistening, gracious, and refined. Paris is the kind of friend we wish we had, the kind of friend who says yes when you ask her to a famous exhibition and also when you take her to the fairgrounds for sweet childhood pleasures.
Paris is a fantastic metropolis, with thousands of small villages, vibrant neighborhood life, independent stores, wide boulevards, and lovely back lanes. Culture, museums, modern art, food, fashion, and more can all be found in this city of lovers. Paris is the heart's desire for those who are curious, who wander, who enjoy getting lost, who enjoy going into a cafe, an alley, or a store without knowing what they will find.
Gourmets, the curious, the adventurous, the young and the old, and lovers will all enjoy Paris. Paris, brilliant and luminous, gloomy or romantic, underground or elitist, natural or urban, will be in your mind's eye. Paris is beneficial to the soul, heart, eyes, and mouth.
Top 3 Airlines with Great Business Class Flights to Paris
It is not easy to pick only three airlines with the cheap first class to Paris. So, we relied on Skytrax survey results to determine the best ones:
Qatar Airways. Ranked #1, it serves around 150 international flights on all five continents;
Singapore Airlines. Based in Singapore, this airline flies to 32 countries on five continents. In the case of flights to Paris, you should expect to arrive at CDG airport;
Lufthansa. One of the largest airlines in the world, it operates flights from and to 220 destinations worldwide, including Paris.
6. Kefalonia Island, Greece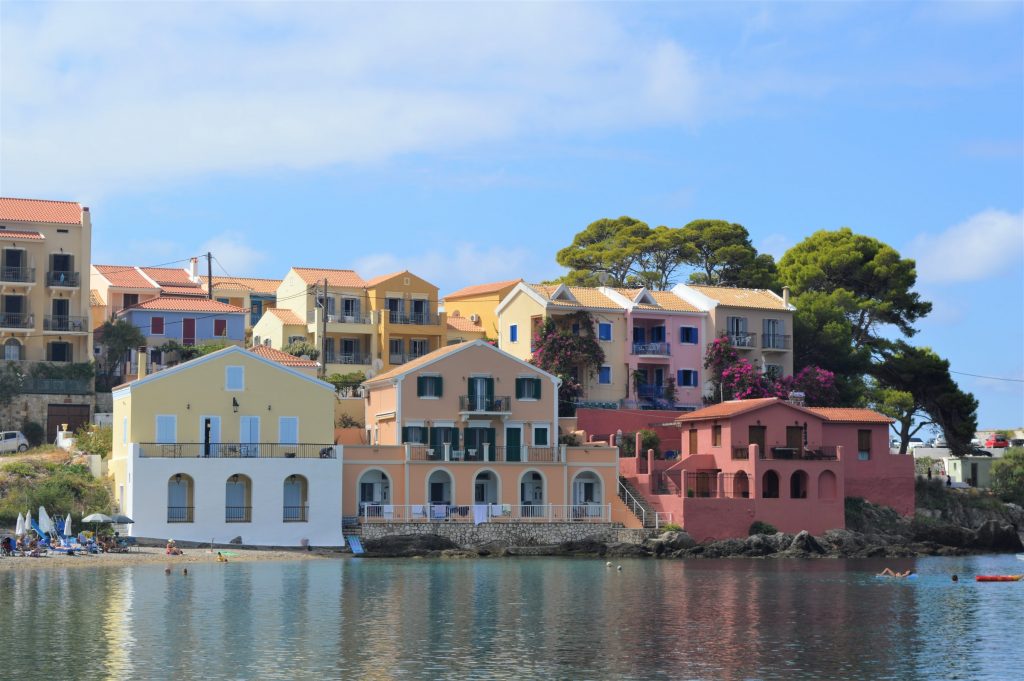 Have a vacation this year on one of the most beautiful Greek islands, in one of the top European destinations.
Kefalonia, which is located south of the islands of Corfu and Lefkada, is known for its sandy coves. Myrtos Beach and Antisamos Beach are must-sees. Melissani Lake, one of Greece's best natural beauties, is a must-see for nature lovers.
Xi Beach and Asos, a colorful fishing hamlet, are also worth visiting. The sand in Xi Beach is known for its incredible color. This red-orange sand is identical to the tennis courts at Roland-Garros. For several years, the beach has been awarded a blue flag for the extraordinary quality of its waters. Asos, Kefalonia's ancient and colorful fishing hamlet, is ideal for a family vacation.
Do you enjoy fine wines and delectable cuisine? Kefalonia is also a gourmet's paradise. Enjoy a romantic evening on a traditional wooden sailing boat while admiring the sunset over the sea after a culinary tour where you will sample traditional flavors, fine local wines, fantastic honey, and virgin oil.
7. Santorini, Greece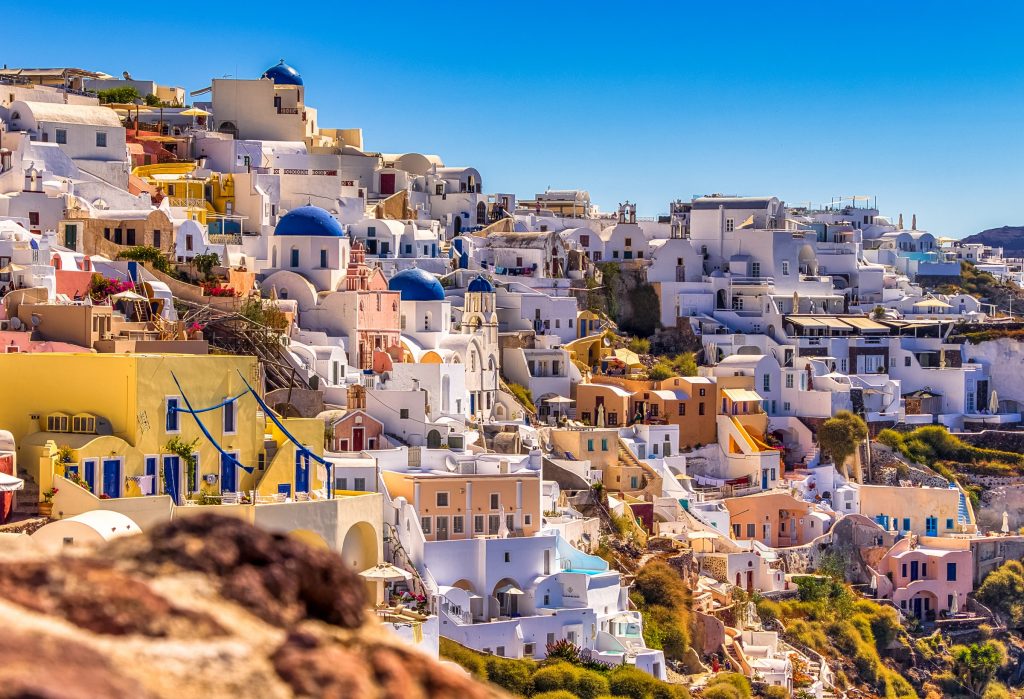 Around 1650 B.C., a huge volcanic explosion caused the core of what was previously a single island to collapse and sink into the sea. Some claim that this was the original site of the lost city of Atlantis, which vanished long ago into the depths of the ocean.
Beautiful beaches and majestic whitewashed mansions now protect whatever remains of this legendary metropolis. Santorini is made up of two inhabited islands and many islets nowadays. Most visitors spend their time on Thira (the archipelago's largest island), which is home to Santorini's major towns, including Fira and Oia.
Thirassia is also a great place to visit for a peaceful day trip. Also, don't overlook the smaller islands, such as Nea Kameni and Palea Kameni.
Your first best thing to do in Santorini should be visiting the vibrant beaches — the black and crimson sands are particularly striking.
Next, visit Ancient Akrotiri for its wonderfully preserved archaeological wonders, or trek to Ancient Thera to witness the remnants of three civilizations, including the Romans. From there, you can see the caldera, a magnificent turquoise body of water that acts as the core for the archipelago's many isles.
Top 3 Airlines With Great Business Class to Athens
In order to get from the USA to the Eleftherios Venizelos airport, you can go for a cheap business class to Athens of such airline companies as:
In particular, the first class to Athens (as an ideal example) from Los Angeles may take from 14,5 hours (with one transfer) up to 60 hours (with several transfers).
8. Kotor, Montenegro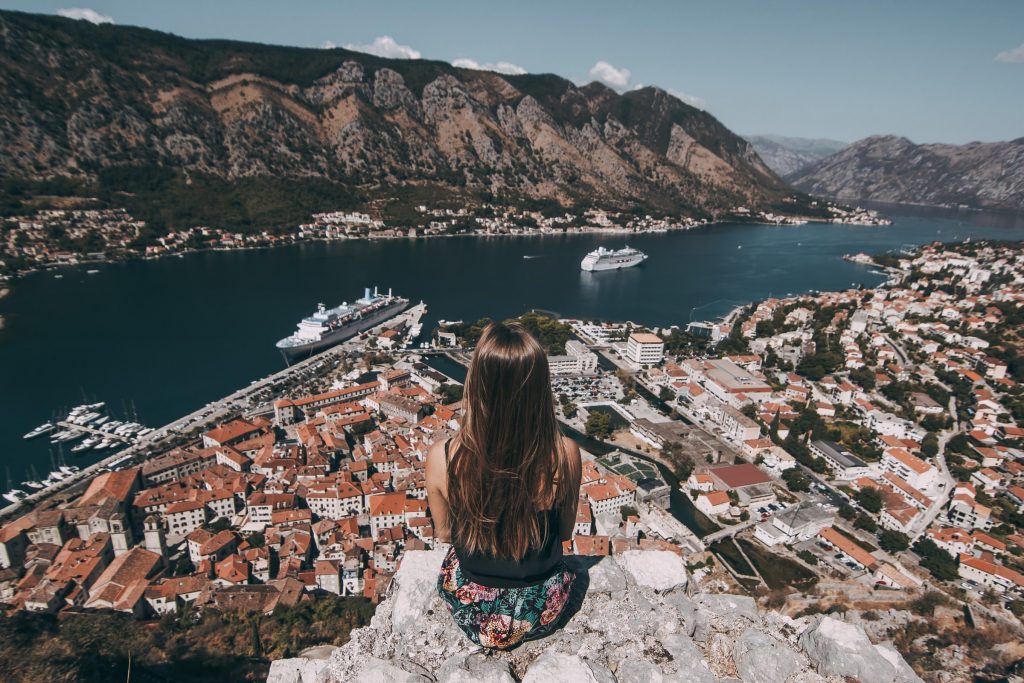 You desire to travel to dream destinations more than ever this year, and you're proving it by ranking Kotor among the top European destinations.
Kotor has managed to be both a must-see European destination while still retaining its beauty and originality. Foodies, Instagrammers, families, lovers, and hikers will enjoy Kotor's natural beauty, vast open spaces, outdoor sports, history, culture, and spirituality, as well as foodies, Instagrammers, families, lovers, and hikers. Kotor is a popular tourist destination, and you will enjoy it as well.
If you visit at the end of August, don't miss the costumed boat procession that runs from Muo to Dobrota, adding to the beauty of the bay. Visit the town of Kotor, the baroque city of Perast, and the islet Our Lady of the Rocks if you are interested in nature, art, or history and wish to learn more about the region's rich cultural legacy and customs. Do not hesitate any longer and stay in Kotor, one of the most beautiful destinations in the world, to live cultural, gastronomic, historical, sporting, and romantic adventures.
9. Soca Valley, Slovenia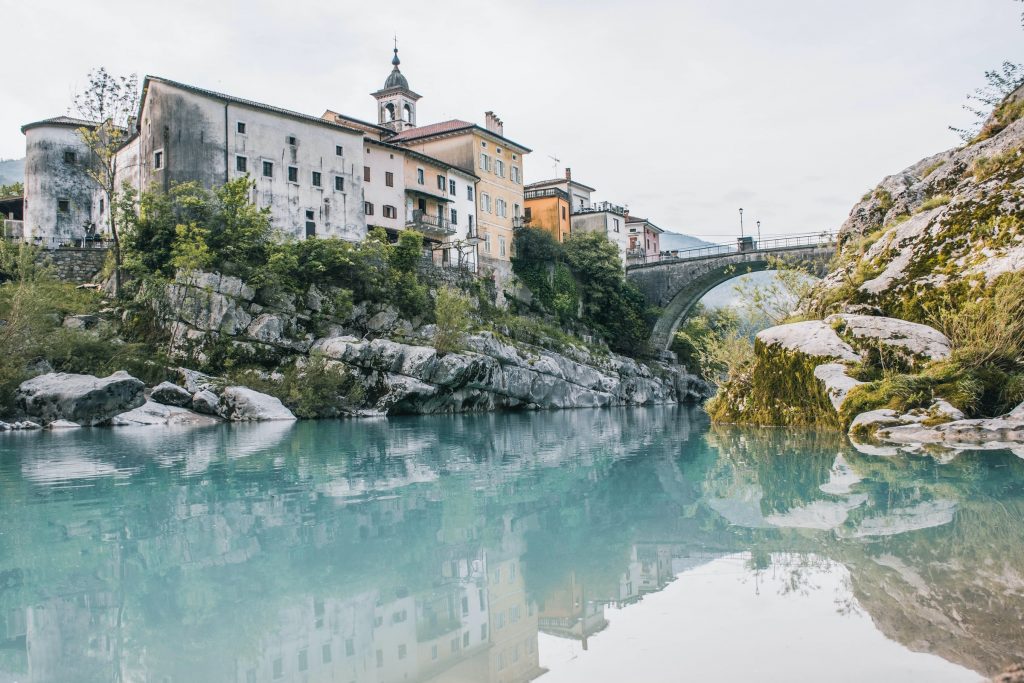 Soca Valley named one of the greatest sustainable tourism destinations by the European Commission, is an ideal natural destination for families, sportspeople, lovers, and more.
If you're seeking big areas, gorges and waterfalls, lakes, and caverns, rivers, but also traditions, know-how, and exquisite gastronomy, the Soca Valley is the place to go.
Bovec, Kobarid, and Tolmin are the three municipalities that make up the 942 km2 region. Water activities on the river Soa (rafting, kayaking, canoeing, hydro-speed, canyoning, etc.), paragliders, fly-fishers, rock climbers, hikers, and mountain bikers all love the valley's scenic beauty.
10. Canary Islands, Spain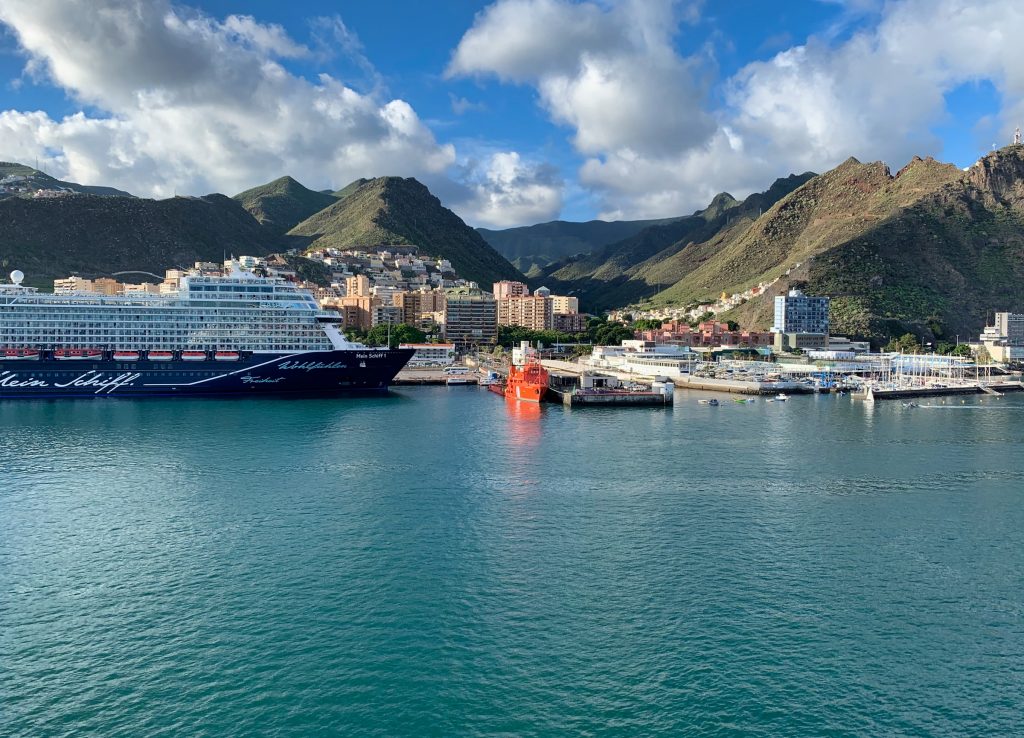 The Canary Islands are blessed with year-round sunshine. Some of its islands, like Lanzarote, have up to 2,500 hours of sunshine each year, which is a European record. In the winter, the temperature never drops below 14 degrees (57 degrees F) and can reach 20 degrees (68 degrees F) on bright days.
The Canary Islands have something to offer everyone. It's ideal for a peaceful, sunny vacation or participating in sports with your partner or family. Water activities, windsurfing, scuba diving, and observation of the seabed, turtles, dolphins, and birdwatching are all available here.
You will be greeted by seven lovely islands:
Tenerife, the largest and most populous;
Lanzarote, with its still active volcano;
Fuerteventura, the hottest and flattest with its kilometer-long beaches;
La Palma, the greenest but also the wettest;
Gran Canaria, in the center, which is a good compromise for family vacations or sportsmen who want to trek on its steep hills,
El Hierro;
La Graciosa;
El Hierro.
Stay at the "Faro Punta Cumplida" hotel on the island of La Palma if you want to treat yourself to a star-studded stay and cross Brad Pit. This historic lighthouse has been transformed into a boutique hotel with four spectacular suites. Oscar winners are invited to stay at this one-of-a-kind hotel in addition to receiving their statuettes. Get the best deal on flights and accommodations to the Canary Islands.
Top 5 Airlines to Fly Business Class & First Class to Spain
Top 5 Airlines to Fly Business Class & First Class to Spain are listed below:
11. Ghent, Belgium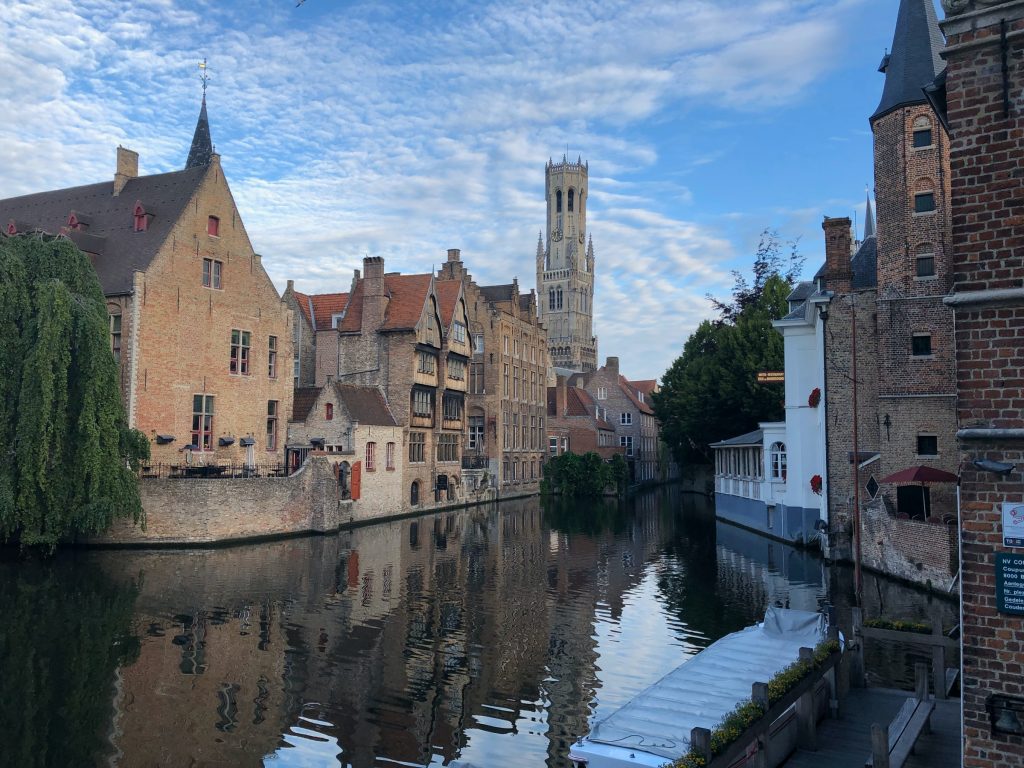 You've undoubtedly heard of Bruges and Brussels, and you've probably heard of Antwerp. Ghent has the finest of everything! It's as cosmopolitan and vibrant as Antwerp, as peaceful as a canal walk in Bruges, and as delicious as Brussels. Ghent is not only one of Europe's most beautiful cities, but also one of the most romantic. With its many museums and events held throughout the year, Ghent is a great place to visit for shopping or cultural city break.
Ghent is a bourgeois and vibrant city akin to "Bordeaux." The city is young and proud of its traditions and history; it is looking to the future while maintaining its roots in the past. There's just too much to see for just one night, so book a few more nights and enjoy a unique weekend.
This city is a delectable concoction of modern city life and rich heritage. Ghent's people are undoubtedly one of the city's finest assets. They are exceedingly friendly and warm, and just like them, you will have this city tattooed on your heart for many years to come after your visit.
12. London, Great Britain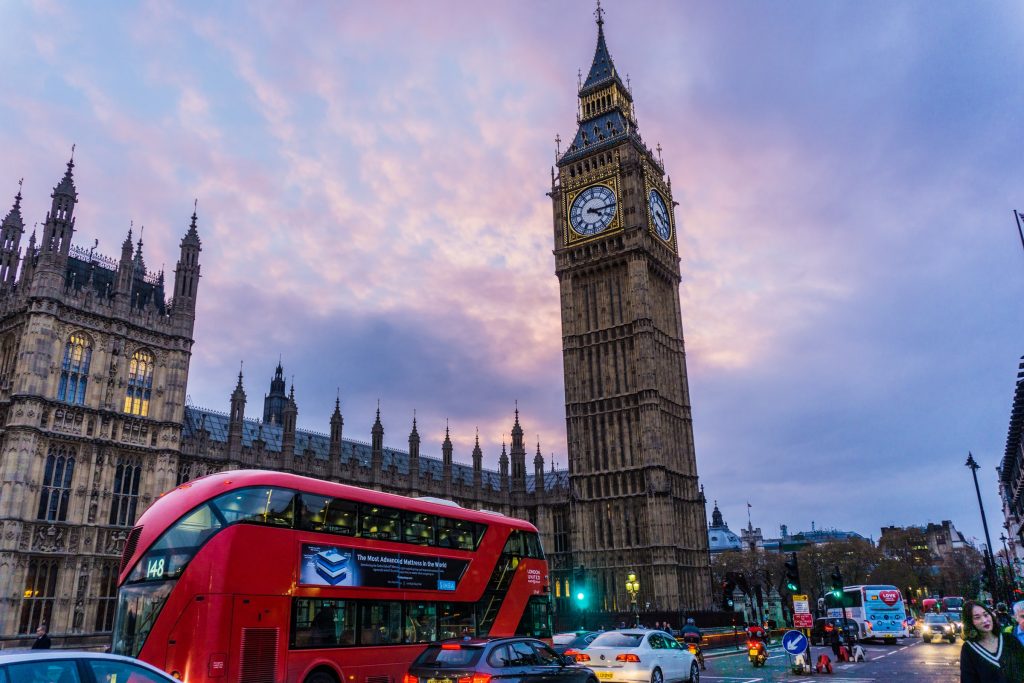 The antique joins hands with the modern in this scene. The medieval Tower of London and the cutting-edge Tate Modern are both must-see attractions. Actors dressed in contemporary attire continue to perform Shakespeare's sonnets. Londoners still have a lot of respect for the royals, but they also listen to Arctic Monkeys and Adele. While they still believe in the value of tea, they now include Starbucks and squeezed juice in their mix. London's culture compass is continually tuned in to what's ahead in everything from politics and banking to fashion and music.
Best Business and First Class Airlines to Fly to London
Business-class tickets to London can be ordered reaching out to the company's representatives via cheapfirstclass.com. The booking service allows customers to order the last-minute tickets specifying their preferences according to dates when they want to fly, their budged, amenities that are desired to be onboard when traveling abroad by air. Thanks to Cheap First Class airline consolidator, last-minute business class to London is no longer a myth.
Here's the list of top 9 airlines to fly Business Class and First Class to London:
13. Barcelona, Spain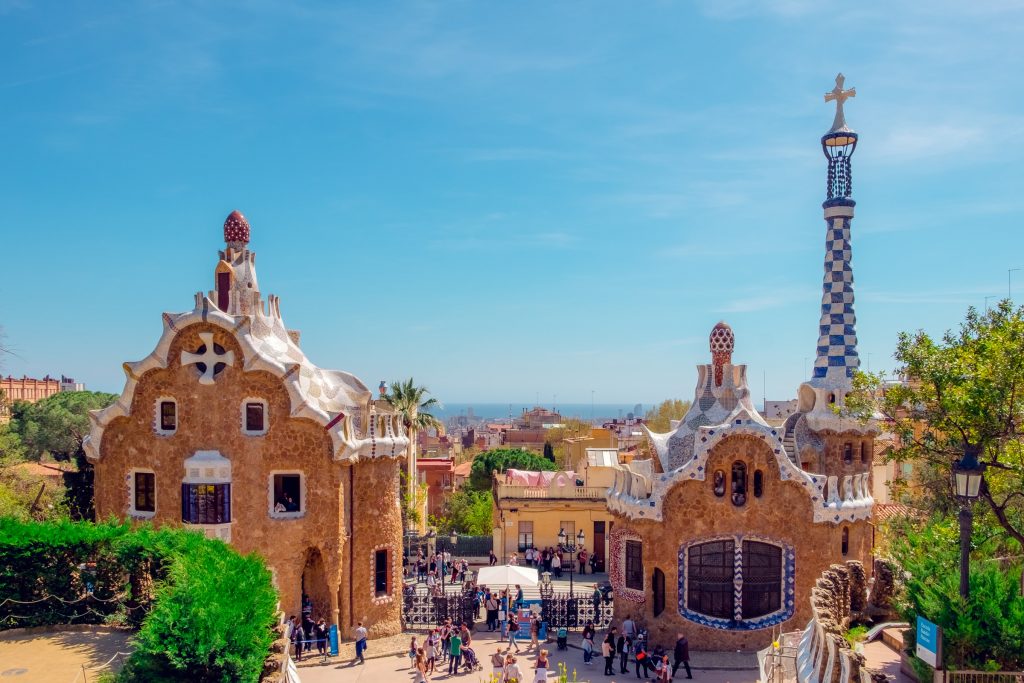 Barcelona is home to both authentically historic and strange attractions. From the colorful Park Güell's scenic trails to the romantic narrow alleys of Barri Gotic; from beachside nightclubs to the city's dozens of sacred churches and architectural marvels, this seaside city appears to attract all types: adventurers, couples, partiers, culture lovers – and more – with an almost overwhelming variety of things to do.
You could stay for a few days, but you'll probably need a week to see everything. Even the beach in Barcelona is busy, but it's the cosmopolitan city that gets all the attention. The main hub of activity is Las Ramblas, a maze of tiny streets and alleyways lined with restaurants, nightclubs, and a bustling pedestrian market. However, you should also go on a tour of Antoni Gaud's masterpieces, which include Casa Milà, Casa Batlló, and La Sagrada Familia.
You shouldn't miss out on the region's great food and wine, as well as the diverse shopping culture. Do you see why we recommend taking a week off? Consider joining up for one of the city's best-guided tours to get a feel for the area.
14. Madrid, Spain
Madrid is one of the biggest, oldest, and most attractive global metropolises in many ways: it is Spain's largest city, has the greatest population, is the capital, and is a global international business hub.
But, before you leap to conclusions, listen closely… you may hear the soothing strains of the Spanish guitar, the swish of a flamenco dancer's skirt, and the joyous laughter from a noon lunch laced with too many glasses of sangria if you listen attentively. Madrid is a great place to visit if you want to see famous artworks and gorgeous architecture, but it's also a great place to visit if you want to relax and unwind.
This city has only one airport, Adolfo Suarez Madrid-Barajas Airport, which is situated nine miles northeast of the city center. It has four terminals, serving domestic and international flights. Statistically, 48 million passengers a year make their way through the main Spanish gateway. If you dream of traveling with top-notch comfort, flying first class to Madrid might be the best solution.
Top 3 Airlines with Great Business Class Flights to Madrid
If you are searching for the airline offering the most convenient cabins and reasonable prices, we suggest considering the following carriers:
If you want to have an easy flight, order your business class flights to Madrid on CheapFirstClass.com. We'll help you save cash and avoid hidden costs!
15. Amsterdam, Netherlands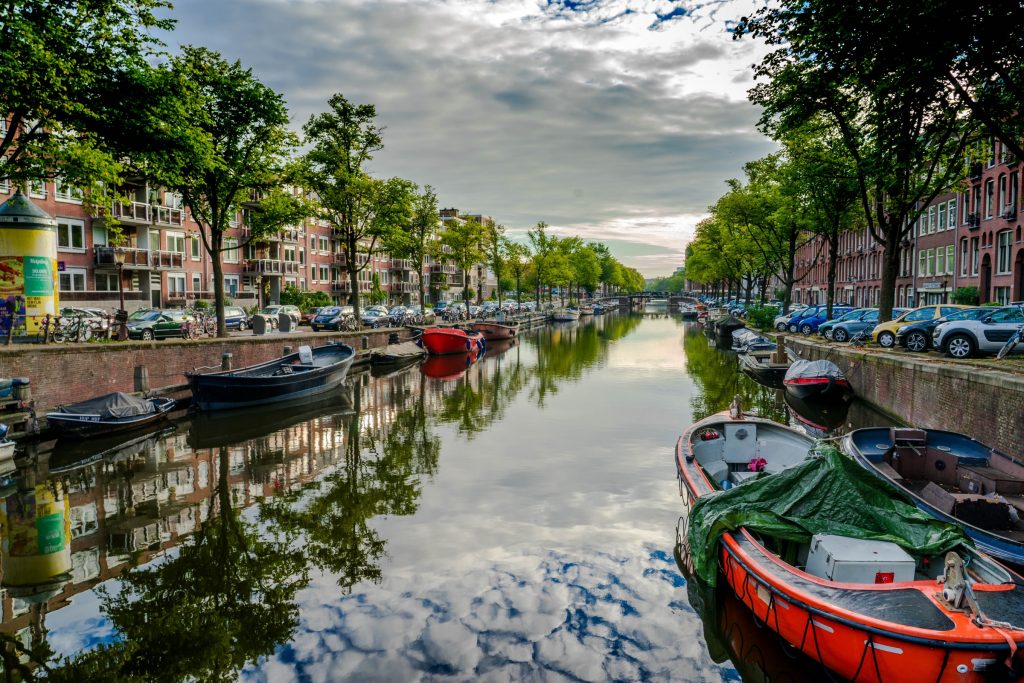 Don't take everything you hear about Amsterdam at face value. Yes, ladies calling a business in the Red Light District and "coffee shops" selling an unusual sort of herb to a toking audience are tolerated in this Netherlands city, but these descriptions just scrape the surface.
You will realize – as many travelers have before you – that there's much more to Amsterdam than you might have imagined during an excellent Indonesian meal, a twilight canal-side ramble, or a shopping excursion through the boutiques of Nine Little Streets at some point during an excellent Indonesian meal, a twilight canal-side ramble, or a shopping excursion through the boutiques of Nine Little Streets.
Business Class Flight to Amsterdam is also excellent for a romantic trip for two or an instructive adventure with the kids, despite the city's permissive rules against vice seeming to draw a college-age, male-dominated audience.
Amsterdam caters to a wide spectrum of tourist preferences, with activities ranging from riding through a maze of canals to commemorating the Holocaust through the eyes of Anne Frank; from studying Vincent van Gogh's whirling Expressionism to lounging in the spacious Vondelpark.
Top 3 Airlines With Great Business Class to Amsterdam
Cheap business class to Amsterdam alongside many other options that'll let you get from the USA to the Schiphol airport are provided by the following world-renowned airline companies:
Turkish Airlines
LOT
Aeromexico
For instance, from Los Angeles, a flight in the first class to Amsterdam takes from 12,5 hours with no more than one transfer up to 53 hours with two or more transfers.